I really don't know how to react to Ondreaz Lopez's burping on Hannah Stocking. How did it all start and what's going on between these two love birds? So a lot of people might not know that Hannah Stocking and Ondreaz Lopez have been flirting from a few weeks. It all started with a TikTok video of Lyrical WAP in which these two almost kissed each other. Later, they posted some really cute pictures from a photoshoot. And then a lot of fans got shocked when Hannah posted a TikTok video on a thirst trap by Beyoncé. And later deleted it. But if you know the lyrics of this song, you might as well know what happened in the video. I think Ondreaz got shocked for a moment. And maybe that's the reason why he burped on Hannah when she tried to lean in for a kiss.
Ondreaz Lopez and Hannah Stocking get comfortable on the next level
Let's talk about the deleted Tiktok video which is available on the Tiktokroom. Hannah first posted the video on her Tiktok then deleted it after a few minutes.
Later, the Tiktokroom room posted the video on their Instagram. And it feels like Hannah has smashed Ondreaz's precious organs. I mean everything was going smooth and then 'boom'.
I really just cannot stop laughing. And then Hannah posted another video on her Tiktok recently. In which she is leaning to steal a kiss from Ondreaz. And when she gets near him, he actually burps on her face. I mean who does that?
I just picture my non-existent boyfriend doing this to me. And that too with onion breath. Dayum, that would be really disgusting. I hope Ondreaz at least had a minty breath.
Some fans think Ondreaz burped because he didn't feel like kissing Hannah.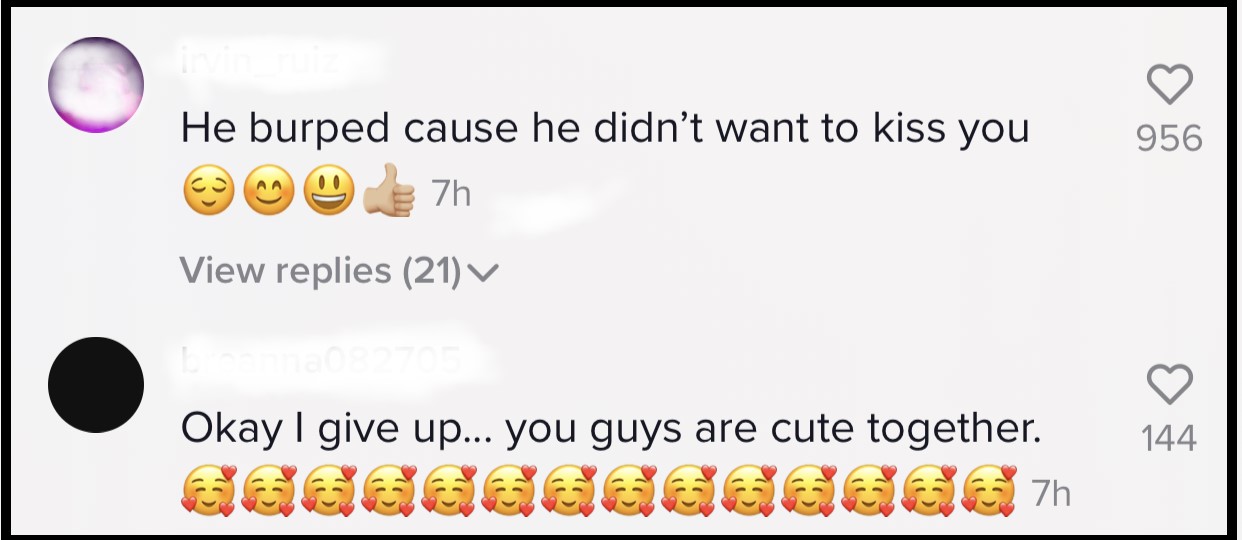 While some of them think they actually look cute together.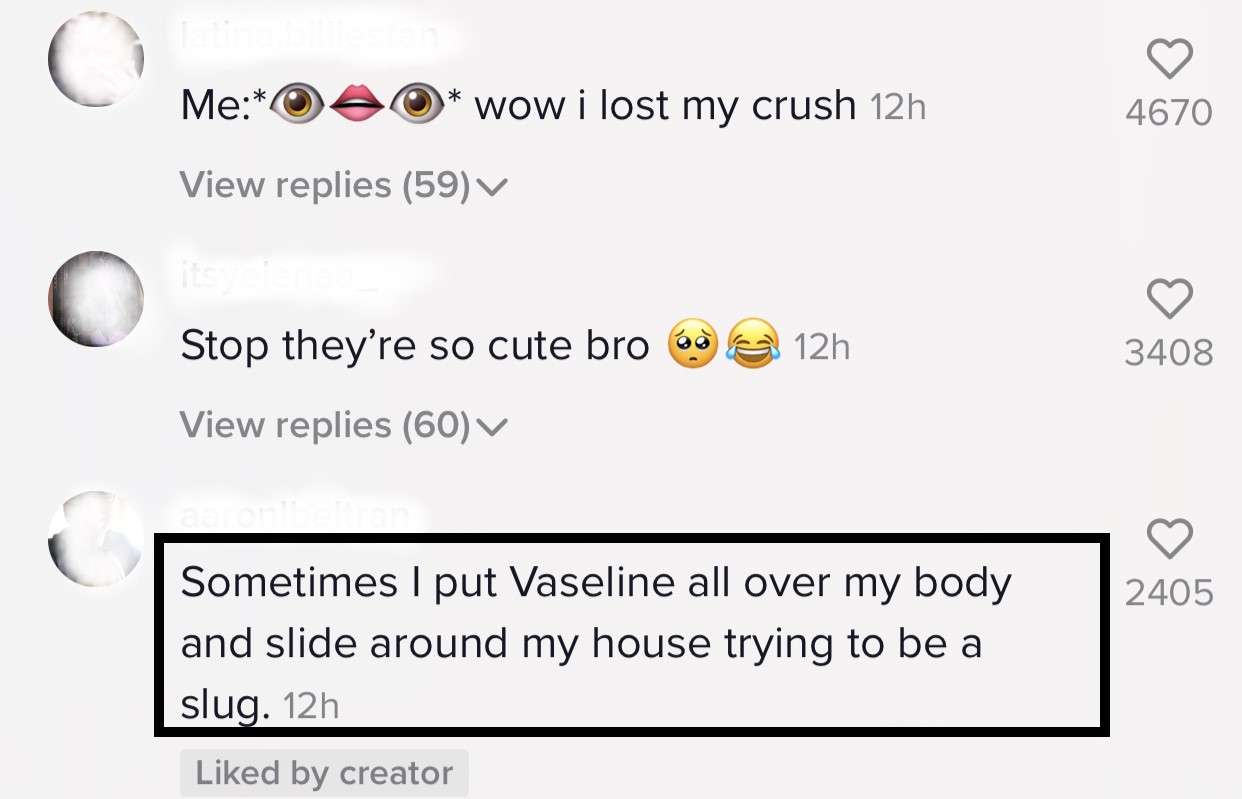 And I had to share this last comment because it's hilarious.
"Sometimes I put Vaseline all over my body and slide around my house trying to be a slug."
I would really like to give it a try but with something which is a little less greasy. Anyways, what do you guys think about Hannah and Ondreaz's growing friendship? Because they are clearly not dating each other. But still getting into each other's space and confusing everybody.