Jeffree Star and Nathan Schwandt have been one of the most popular power couples on Youtube for a while now. Everyone knows about their love for each other and their exciting love life. However, there appears to be some trouble in paradise. Due to some odd events, fans are speculating that Jeffree Star and Nathan Schwandt broke up! Let's investigate the matter, shall we?
Jeffree Star Removes Nathan Schwandt From his Social Media Bios
All the Star fans know that the most memorable line from his Instagram and Twitter bios read 'Wifey to Nathan'. Now, the line is nowhere to be seen.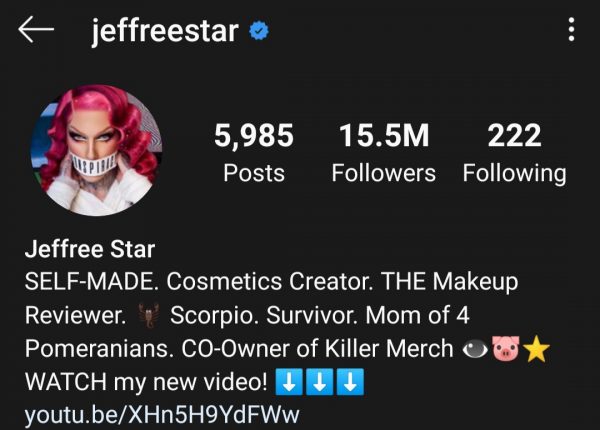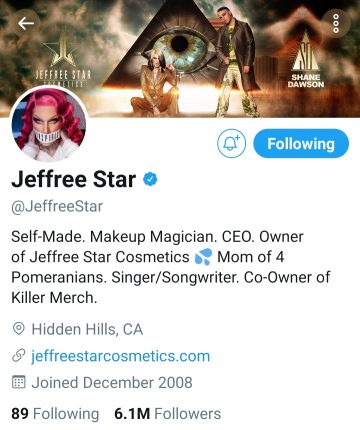 This is troubling evidence. Unfortunately, this isn't the only evidence we have.
European Masterclass Canceled by Star
People are well aware by now that Jeffree Star isn't just a famous YouTuber. He has his own mega makeup empire called Jeffree Star Cosmetics. He collaborates with other makeup artists and provides masterclass to teach makeup regularly.
His most recent one was with Tatti Lashes. However, this European Masterclass has been canceled by Star. The news was broken by Tatti Lashes official website.
The note by the Tatti Lashes website read:
It is with a heavy heart that we must regretfully inform you that due to unforeseen personal reasons, Jeffree Star is unable to travel to Europe to take part in the upcoming 'Jeffree Star x MMMMitchell MAsterclass tour presented by Tatti Lashes.
The masterclass tour was going to start in the city of Dublin on the 10th of January 2020. Now, all the dates have been canceled. All the tickets will be refunded, however.
Jeffree Star himself has not commented on the matter as of now. Tatti Lashes have apologies for the way things turned out. As for MMMMitchell has said some things regarding the matter on Instagram stories:
I don't know how to say this because there's no nice way of saying it –– there's not one way where it's not going to upset someone. But basically we've had to cancel the masterclass tour with Jeffree for now, due to some unforeseen circumstances that really can't be helped on Jeffree's side, he's just not able to come to the UK.
MMMMitchell has expressed that he is upset the tour isn't happening again. But he is also upset because his friend Jeffree is upset as well. Moreover, he has also stated that he just wants Jeffree to be "happy again".
The Break-up | Is it true or not?
The way MMMMitchell phrased things, it does seem like Jeffree Star is going through something major. The fact that he has removed 'Wifey to Nathan' from his social media handles isn't good news either.
Moreover, Star is very expressive about his trouble with his fan following. When his dogs were sick, he shared the news with the followers. Even when they passed away, Star opened up about the heartbreaking pain he and Nathan were feeling.
So, if Jeffree hasn't opened up about the matter yet, he will eventually. Let's hope that whatever Jeffree Star and Nathan Schwandt are going through isn't as major as to keep them apart forever.This news comes after Jeffree and Nathan had just moved into their new house.
Update: They have broken up. Jeffree confirms the news. Read more about it here.