Have you ever wondered where the famous American-Chinese action actor we all loved disappeared off to? Yes, I'm talking about Jackie Chan. However, we now have intel on Jackie Chan's absence from the American cinema.
After starring in one hit franchise after another, for example, Rush Hour and Shanghai Noon, Jackie Chan took a little break to cool off.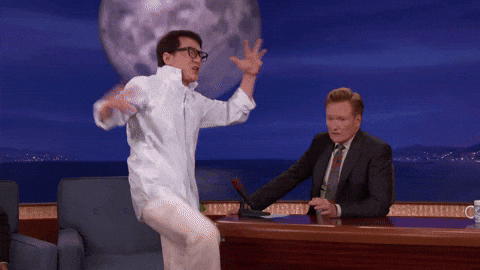 However, the break seemed to extend more and more and fans started missing the star. Now, Jackie Chan has explained the reason for his absence.
He stated that he "never left America." It was always about finding the right script for him and he never could. Jackie stated that he "received so many scripts, but the role is… a cop from Hong Kong!"
Now, while the actor is no stranger to cop roles, that is not the kind of thing he is looking for. Although these roles allowed him to showcase his martial arts skills and athletic ability, he wants to transition towards more dramatic parts as he grows older. This is one of the reasons why he agreed to take on the role of a Kung-fu mentor in the 2010 Karate Kid reboot.
This specific role proved to the western audience that Jackie Chan was capable of capturing the audience's attention even when he was not showing off his martial arts skills. After Karate Kid, Jackie Chan went back to China and worked on local movies that he produced and also starred in. However, his last American outing was in The Foreigner which was alongside Pierce Brosnan in 2017. This role was a mixture of drama and action, exactly the kind of thing Jackie Chan is looking for now.
Why Does Jackie Chan Want To Do Different Roles Now?
Jackie Chan wants to show his audience that there is more to acting and artistry than throwing punches and kicks.
"I want to make sure that every year the audience can see so many different sides of Jackie Chan. I would like audiences to consider me as an actor who can do action. Not just as an action star. I don't like to repeat myself," he stated.
However, even though Jackie has said that he wants to be more than an action star, it does not mean that he will turn his back on action roles. Jackie says he wants to continue doing them in the future, as long as he can also take on roles in other genres alongside.