Griffin Johnson, the TikToker-turned-YouTuber, has been trying to build up his fan base these days. After his dramatic breakup with Dixie D'Amelio, many fans were expecting him to deliver an apology to her. There are receipts on the internet that show Griffin asking for pictures from girls, allegedly during their relationship. Dixie might have forgiven him for doing it, however, her fans are not ready to move on without a public apology. Their last date was not exactly a perfect date as well due to mismanagement from Griffin's side. Even his recently published "apology statement" was for not reaching a million subscribers milestone before Bryce Hall's birthday. That disappointed fans. And that might also have disappointed Heidi D'Amelio. In response, you won't believe what he said.
Dixie D'Amelio's mother Heidi D'Amelio shades Griffin Johnson, he responds
The D'Amelio family is one of the pioneer TikTok families, that is, whole family taking part in the TikToks. Both Charli D'Amelio and Dixie D'Amelio are now diversifying and trying new things. They have entered the world of beauty, nailed a reality show as well as starting a podcast of their own. Dixie is also focusing on her singing whereas Charli is enjoying her dancing.
Their proud mama Heidi D'Amelio is very protective of her daughters. And she is not scared to show it to the world. So when this TikTok showed up on her feed, she commented on it right away.
Heidi D'Amelio agreed to everything said in the TikTok. If you are regularly following Dixie D'Amelio and Griffin Johnson, you can tell this TikTok is about Griffin and his late date with Dixie. He planned to take her on a surprise date. However, did not make a dinner reservation and the restaurant closed before they reached it after a helicopter ride.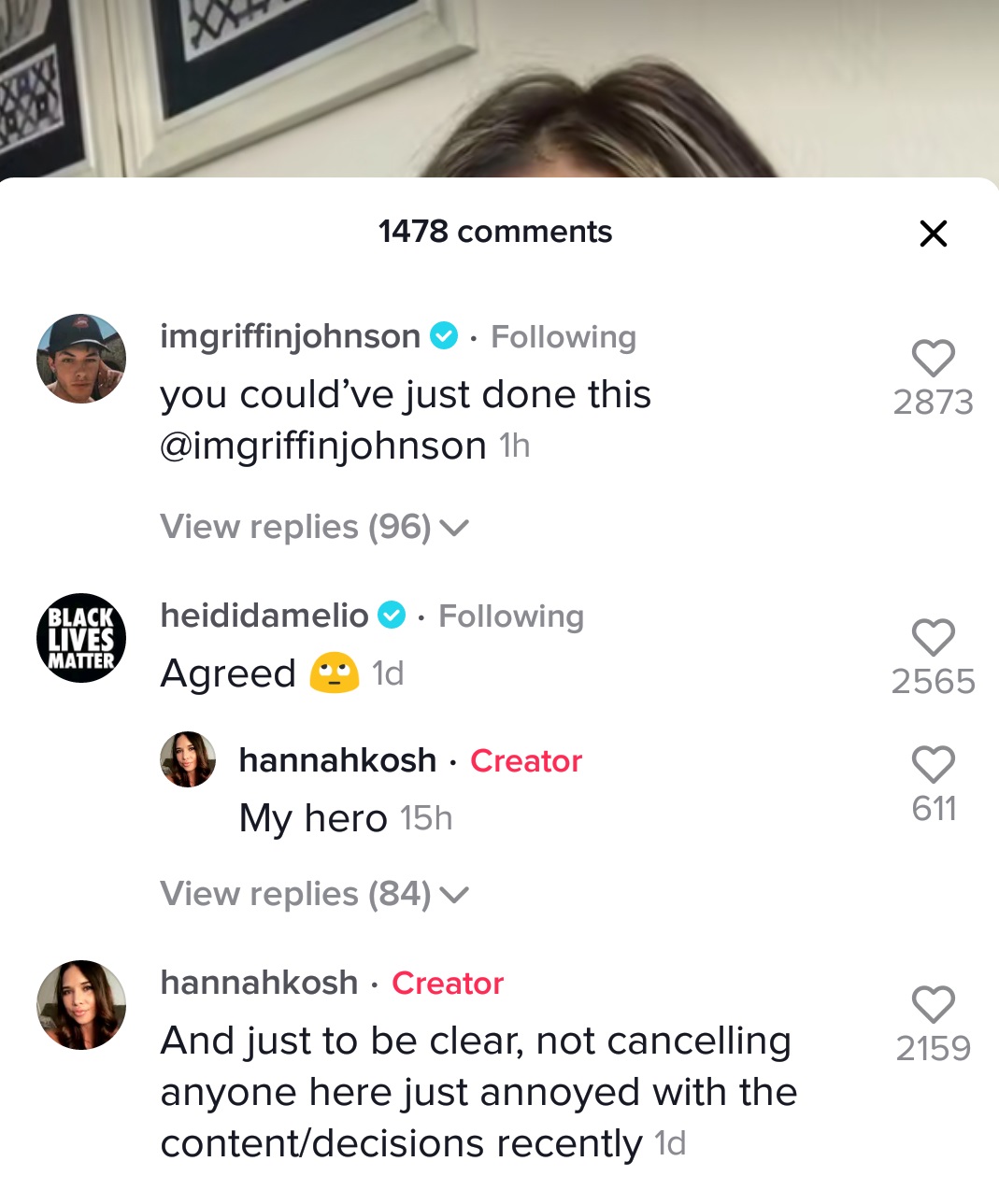 Even though the content creator Hannah did not tag Griffin Johnson, Griffin found out about it and reacted to it by calling her out for not using the "@". He also asked his fans how would they react if they receive the same hate he does.
Moreover, after finding out what Dixie D'Amelio's mother Heidi D'Amelio commented under the TikTok, Griffin tweeted this:

Seems like Griffin and Heidi were not in each other's good books.
There's more…..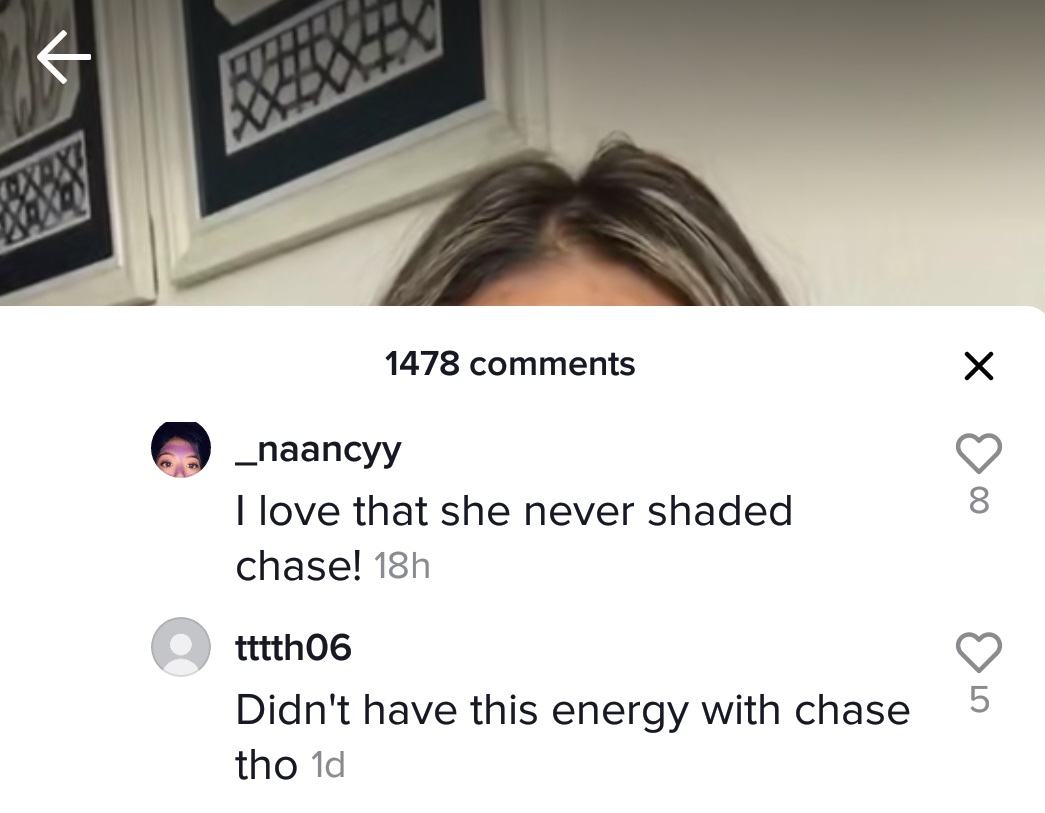 On the other hand, Dixie's fans were also quick to highlight the fact that Heidi never shaded Charli D'Amelio's ex-boyfriend Chase Hudson this way like she did with Griffin.
In the comments section, the TikTok creator Hannah also had additional views about Griffin Johnson.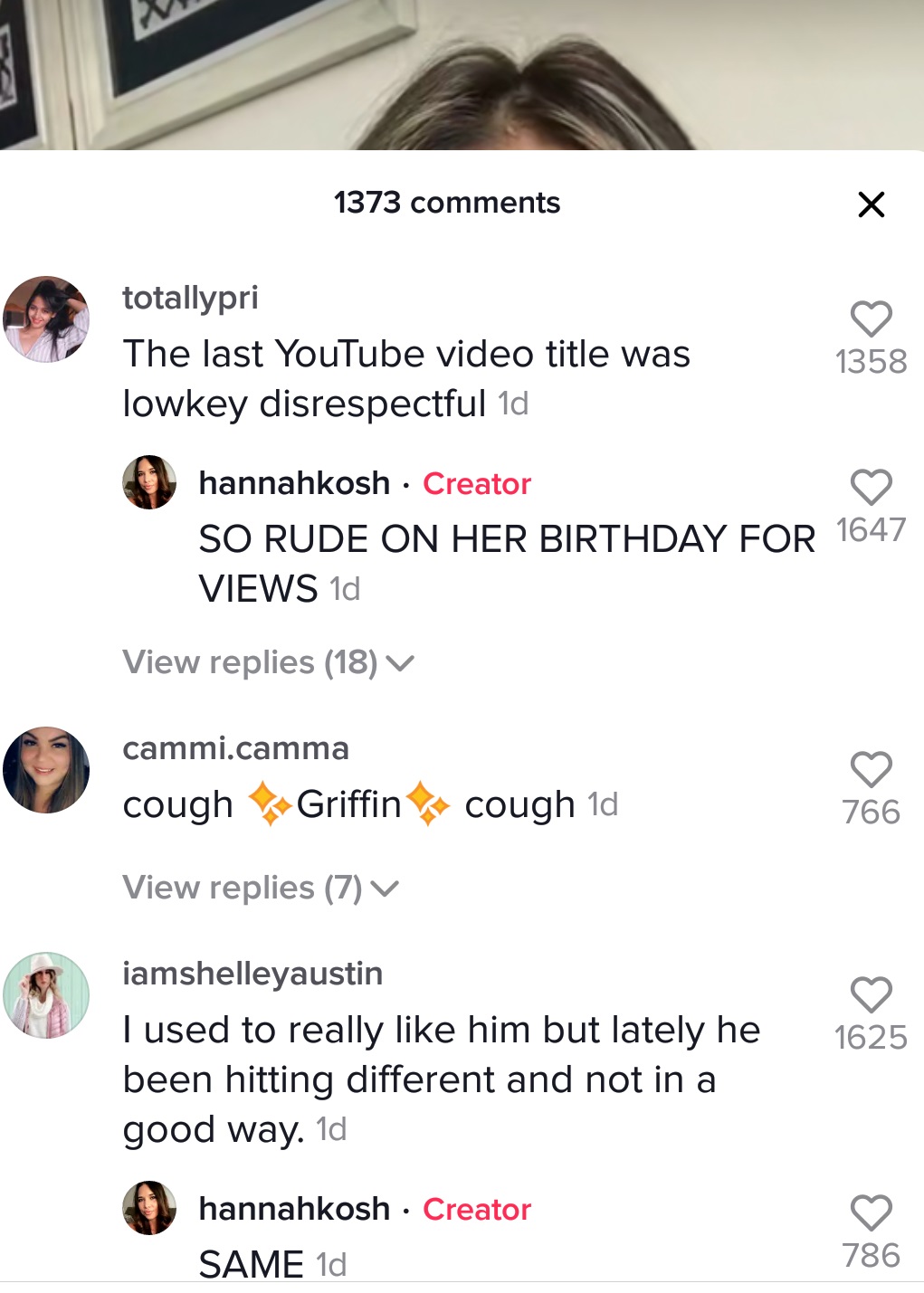 Do you think there are still unresolved things between them behind the cameras? Let us know your thoughts in the comments below.