We all know both Ethan and Grayson Dolan have been going through a really rough time. As they have been going out of their way to film different types of content for their fans. The Dolan Twins even mentioned this on Logan Paul's podcast that they have to step out of their comfort zone and film things for the Vlogs which are not a part of their life or personality anymore. Both Ethan and Grayson recently got scammed for thousands of dollars in their latest video. Jumping back to Grayson and Ethan trying new things to entertain their fans with new content. Both the boys were out and about yesterday for some downhill skating. But Grayson shared a video of a crooked thumb and his left leg bruised and bleeding.
How Grayson Dolan injured himself?
When I first saw the video I thought it's Ethan who got injured. Because he was riding on a skateboard in one of his recent Vlogs. But when I looked at the video closely, it was Grayson. Yeah I know they both look a little different now as Grayson is going with this sexy bearded look.
But I wasn't wearing my spectacles and got confused. Anyways, Grayson shared a video on his Snapchat story in which he is showing a crooked and swollen thumb.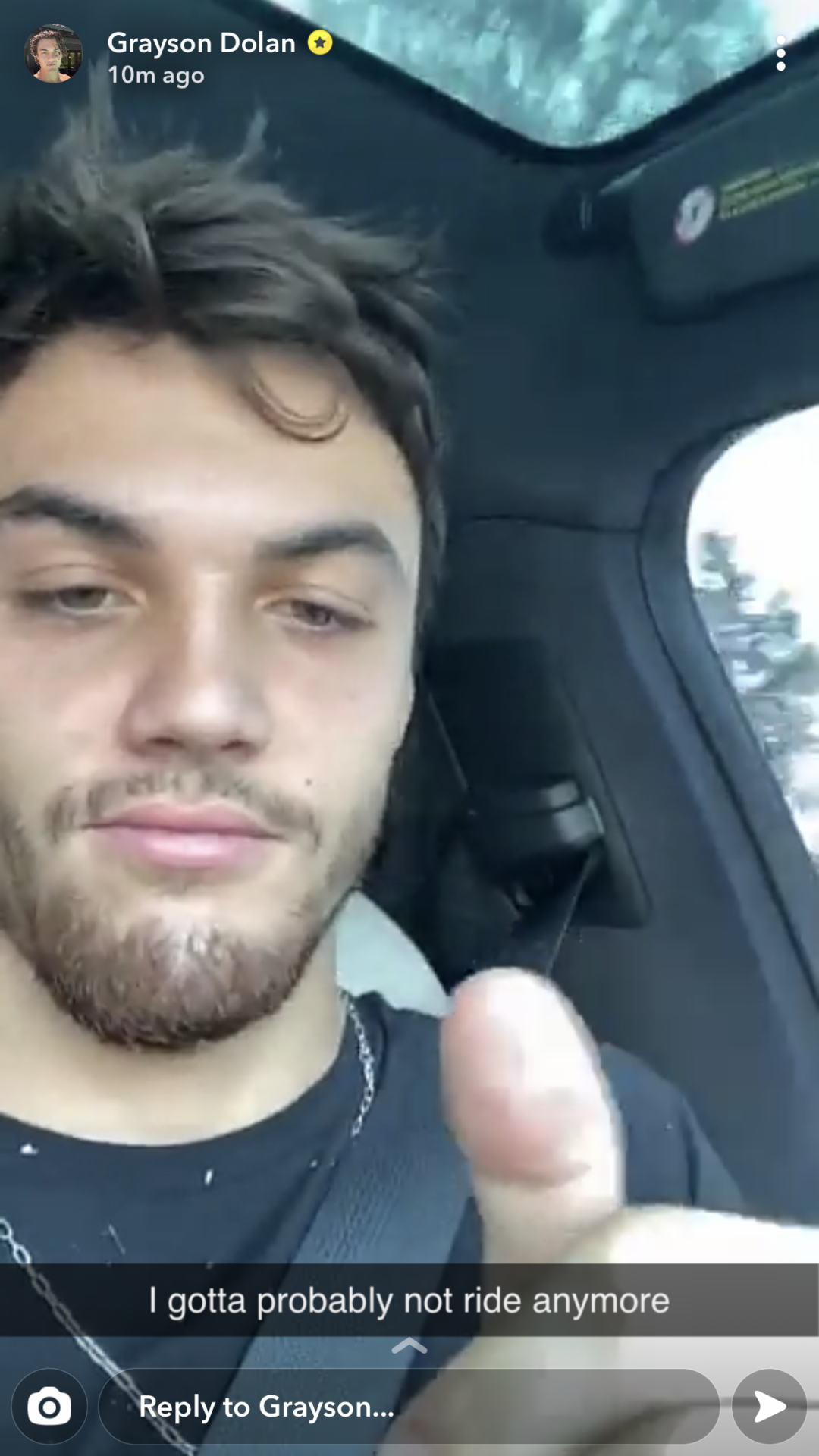 I was really feeling the pain when Grayson showed his thumb and then he tilted his phone down and I was shocked for the next two minutes. You all can clearly see he has badly hurt his upper thigh, too.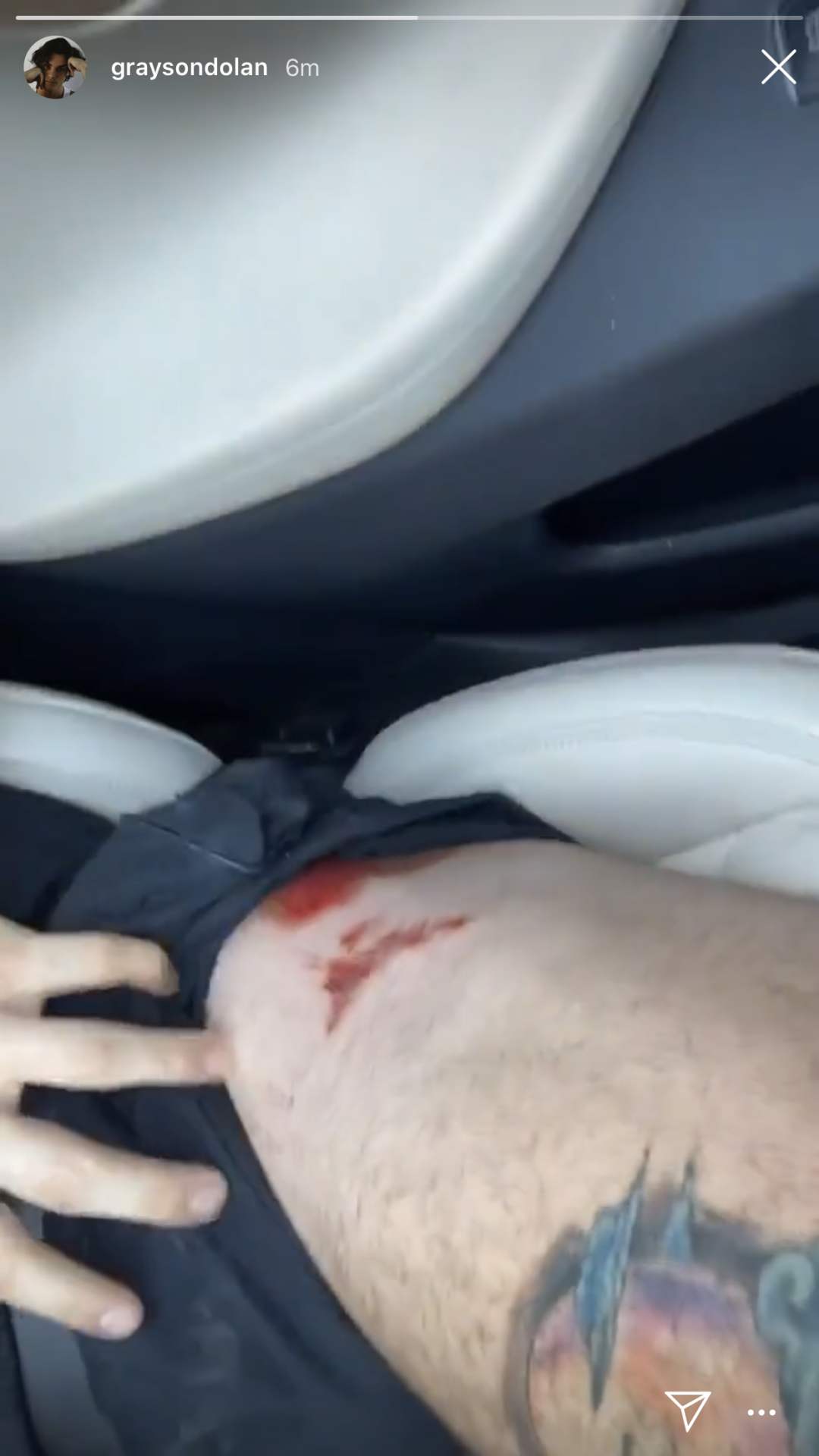 He even hurt his knee badly. I think Grayson took a fall on the left side as everything on his left side is hurt.
Grayson later posted a tweet and showed his purple bruised thumb. And this picture on the right side shows that he is trying not to lose his sh*t.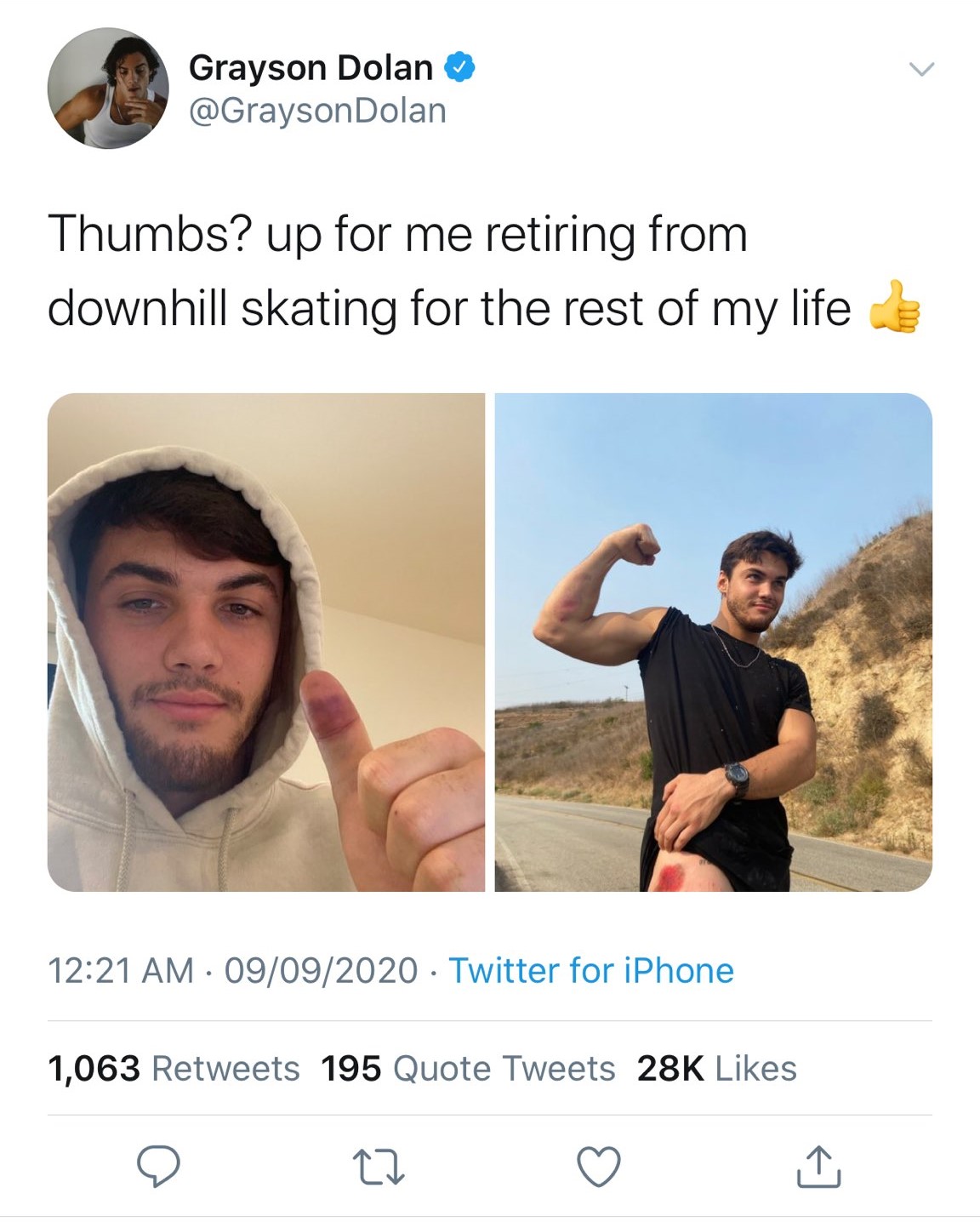 So I guess we won't be seeing Grayson doing downhill skating again. It's really not safe. I don't know if you guys remember or not but Ethan got in a very bad motorcycle accident back in 2018.
Anyways, let's just hope Grayson recovers from this injury real soon.