The power couple of TikTok, Charli D'Amelio and Chase Hudson, broke up a couple of months ago after a huge TikTok drama broke the internet. Chase has always been a fun guy. However, after his "cheating on Charli" allegations went viral, they both decided to break up and take some time for themselves. Fast forward to today, both are back together now, but only as good friends. They also collaborated for a TikTok and many ChaCha fans are happy to see them back together. Seeing the reaction, Thomas Petrou might have decided to surprise his fans & Charli by filling Charli's bedroom with pictures of Chase. And Chase helped him do it.
Charli D'Amelio's bedroom filled with pictures of Chase Hudson
For his latest vlog, Thomas Petrou decided to surprise Charli D'Amelio as well as his fans by filling up her bedroom with pictures of Chase Hudson. If you were a ChaCha fan, the vlog will make your day.
The vlog helped fans understand how close Chase Hudson and Charli really are, when it comes to friendship. They are not back together in a romantic way, however, they care for each other a lot. In fact, they also joked about their relationship casually, proving that both of them are happy in their life.
Through the vlog, we also found that Charli D'Amelio's parents Mark D'Amelio and Heidi D'Amelio like Chase Hudson a lot. Even though he is not dating their daughter anymore, but that just proves Dixie's fans' theory that the parents did not like Griffin much.
On a side note, Lil Huddy is hilarious.
Thomas: It's the stick version of Chase.

Chase: I'm the stick version of Chase.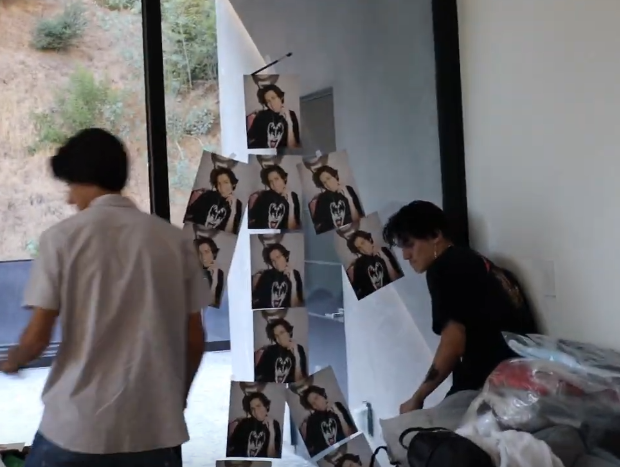 After filling out Charli's room with his pictures, Chase said:
This is Charli's dream. Charli is gonna love this.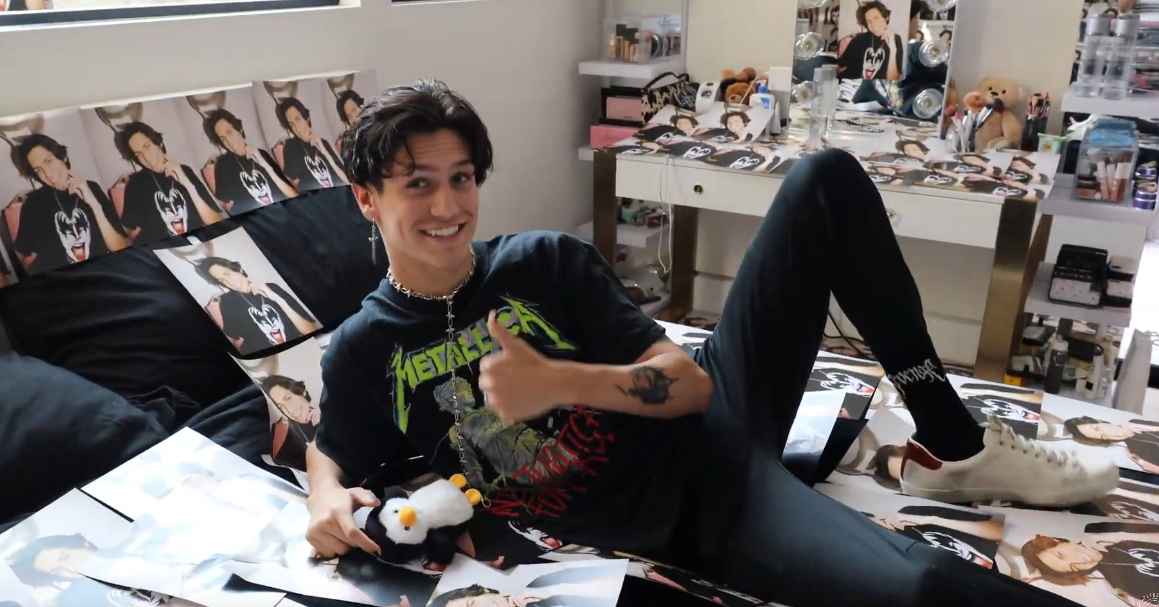 When Charli returned home and entered her bedroom, she broke into laughing fits after seeing her room like that. She also said:
I hate all of you.
Charli D'Amelio also asked Chase Hudson to get out from her room. But it was all said and done in a humorous way. The best parts were when Charli called Chase his ex-boyfriend and he made a sad puppy face, when they were posing for the video thumbnail picture and Charli murmured "I hate him", and when Charli called Chase an e-boy.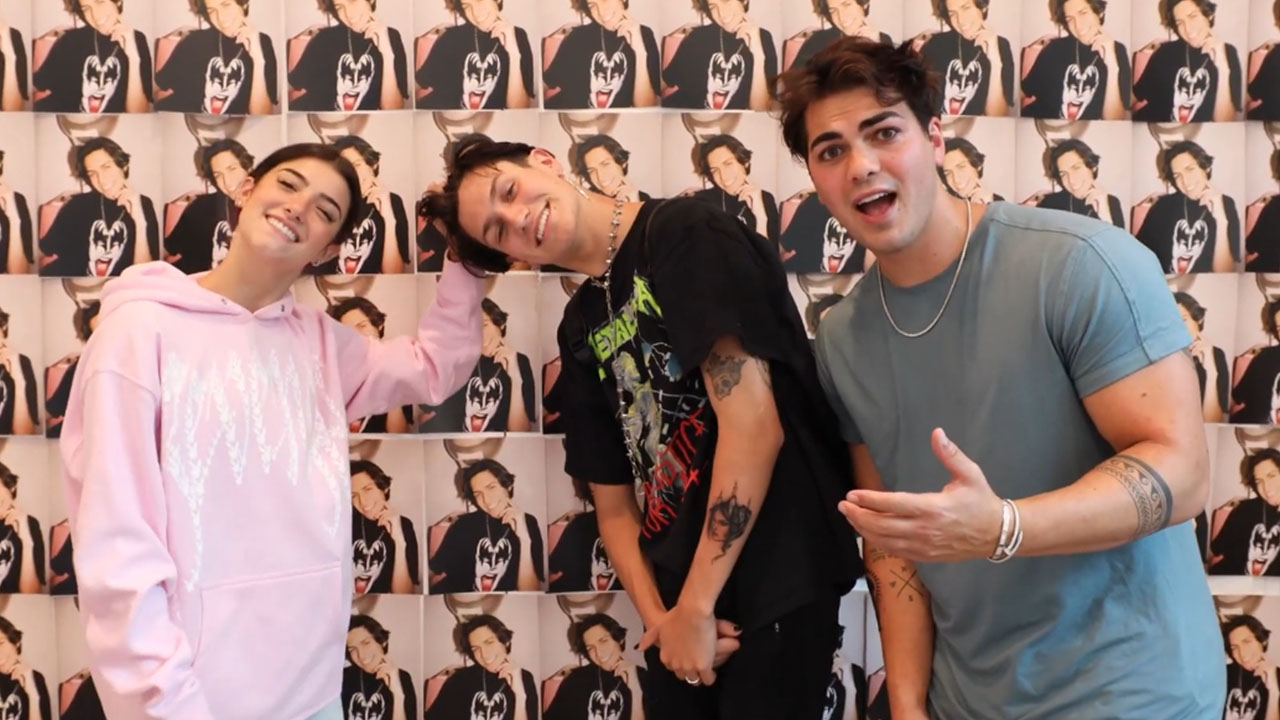 Fans love it
This video by Thomas Petrou is definitely going viral soon. The fans are loving it and they are shipping Charli D'Amelio with Chase Hudson again.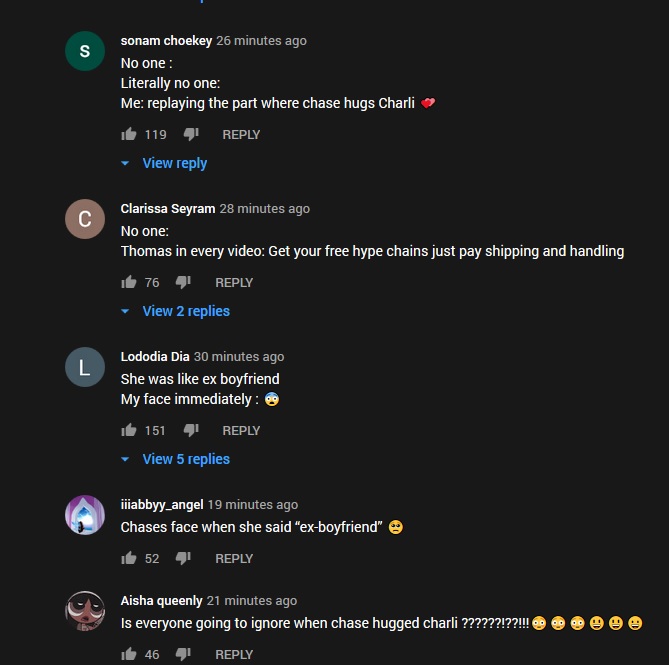 Nope, no one is ignoring it when Chase hugged Charli, and called her "buddy".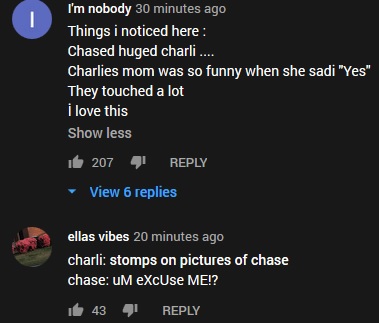 Chase Hudson's fans are happy to see him joyful again.
https://twitter.com/bellaa_098/status/1299034746719068163?s=20
Have you seen the vlog yet? Don't miss it.