One of Alyssa Milano's posts from her Instagram has us giving fans false hope, or maybe not? The Insatiable star recently took to her Instagram to post a picture with the co-stars from Insatiable. It's not the picture that would excite the fans; it's the sneaky caption. Wait for a little, and we'll tell you all about it.
Related: Netflix's New Insatiable TV Show Stereotypes Overweight Women
Alyssa Milano Posts about Insatiable season 3
In the caption of her Instagram post, Alyssa Milano wrote,
❤️❤️❤️ #repost@chrisgorham | ORIGINAL POST |
#flashbackfriday Season 2 of @insatiable is near…but let's be honest…@insatiable 3 is what you never knew you always wanted. Just stay open.
We all know about Insatiable's renewal for season 2 but season 3? That's news. Though there's no confirmation since one of the actors is hinting at it, there might be some truth. After all, there's no smoke without fire!
Everything We Know About Insatiable Season 2
Though we may not know much about Insatiable season 3, we've covered you for season 2. It came as a shock when the controversial show got renewed for season 2 last year in September. The show started streaming on August 10, 2018, and before its release, many petitions were going on to cancel it. However, even with such a bad reputation, the show still went on to become one of the most streamed shows on Netflix. The second season was inevitable after that.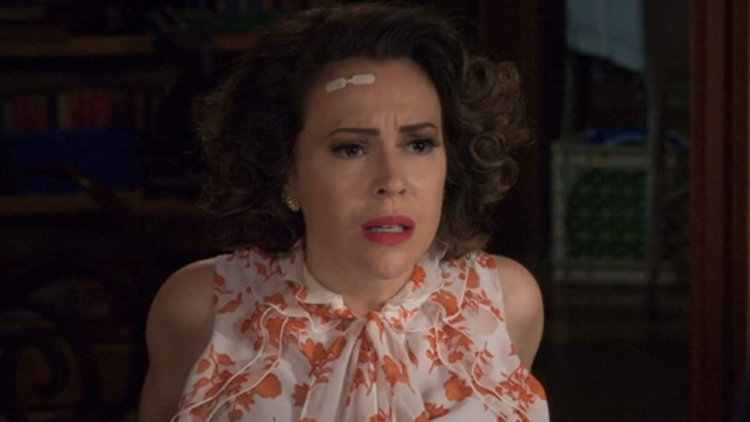 Insatiable season 2 will have the same cast, so I look forward to seeing Alyssa Milano and Debby Ryan again. No trailer or release date has been confirmed yet. We were speculating that the show might've come out on August 10, as the first season came out on that day. However, as that date has long passed, we're thinking maybe September. Also, Alyssa Milano hinted at season 2 being near, so we don't think we'll have to wait long for the season 2 trailer to drop.