Zendaya is Hollywood's most versatile, talented, and booked actress. She gained immense fame during her Disney Channel days as she was the main face of the show 'Shake it Up' with Bella Thorne. As a child, she conquered many hearts and is still on a successful path as an adult actress. Moreover, Zendaya's talent does not box her in the only acting category. She is a model, and fashion icon, and can sing and dance as well.
Today's generation loves her as MJ who played a fantastic role in Spider-Man: Far From Home. Zendaya has done multiple exceptional projects that can provide you with perfect entertainment. We have ranked Zendaya movies from best to worst for you in case you want to invite friends and have fun watching movies.
Related: Zendaya Movies And TV Shows On Netflix
Malcolm & Marie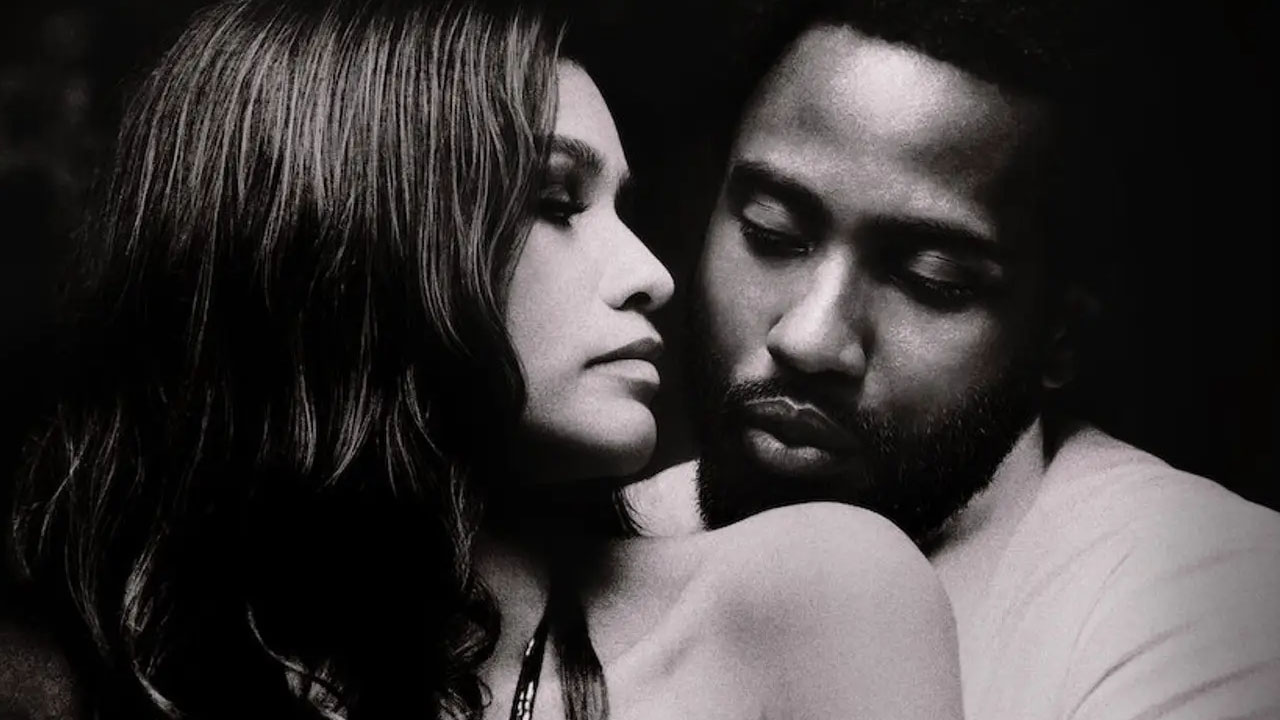 This was one of the most anticipated Netflix movies of 2021 and the best on the Zendaya movies list. Malcolm and Marie star Zendaya and John David Washington. Sam Levinson is the director and writer of this film. Kevin Turner, Ashley Levinson, Zendaya, John David Washington, and Sam Levinson are the producers of this movie. The whole movie is in black and white filter perhaps to give it an eccentric and to-the-point theme about the complexities of a relationship between two people. The movie received some critical appreciation but some negative criticism for the screenplay.
Furthermore, people criticized the age difference between the two actors. The film, however, showcases a different story that we don't get to see much. It does not show only the lovey-dovey romantic parts of relationships but petty arguments between two people. Further, it shows how petty arguments have bigger underlying issues behind them, issues that people need to resolve. Zendaya's acting is spectacular and on point which is why this is one of her best performances. It is also one of the best Zendaya Movies on Netflix.
Related: Noah Schnapp is obsessed with Zendaya
Spider-Man: Homecoming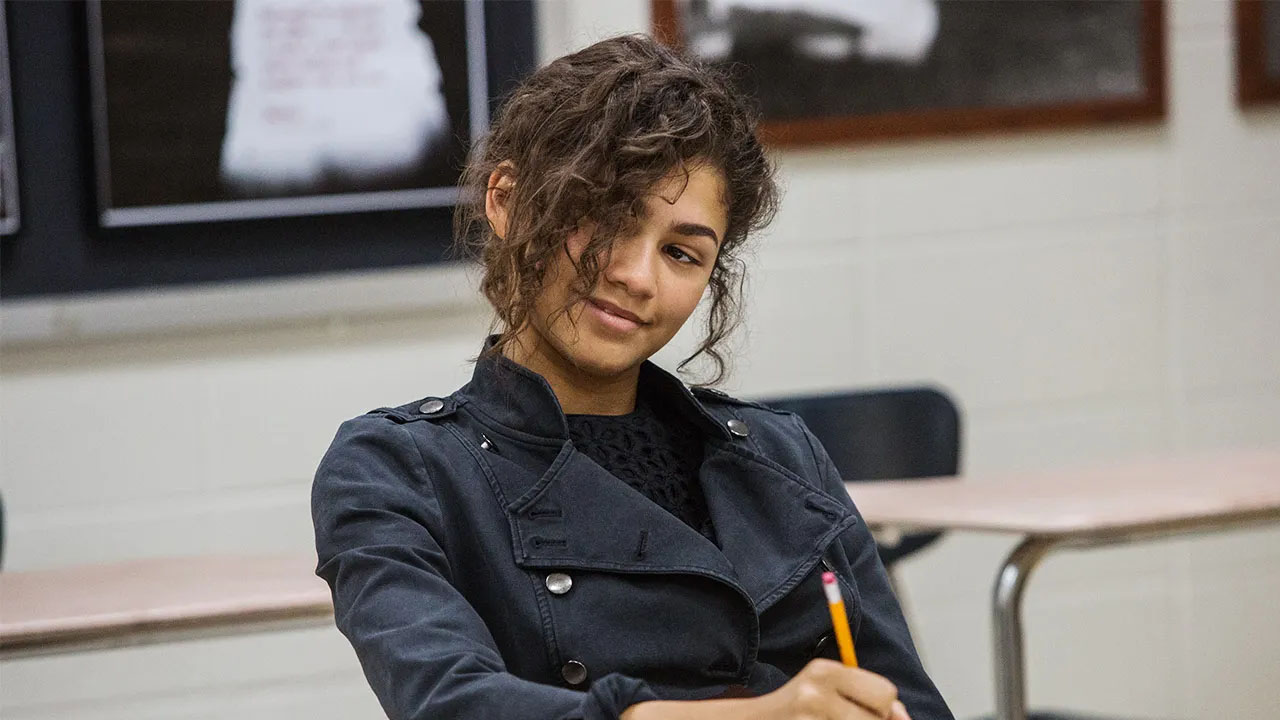 Spider-Man: Homecoming stars Tom Holland as Peter Parker and Zendaya as MJ. Jon Watts is the director and has co-written the screenplay with John Francis Daley, Jonathan Goldstein, Christopher Ford, Erik Sommers, and Chris McKenna. Johnathan Goldstein and John Francis Daley have done the story. The film does not need that much introduction since it is one of the best Zendaya Movies. We have ranked it as the top best on Zendaya Movies list This is the first one in the series. Homecoming was released in 2017 and it's the third reboot of the original Spider-Man.
Zendaya is the icon of this generation and is admired greatly for her work. Additionally, Spider-Man was the first movie Zendaya did outside of her Disney channel days. The story is about a high school boy who gets an internship with Tony Stark. He wishes to become an Avenger, however, is told by Stark that he is not ready yet. Zendaya does not have many parts in this movie but she appears as Parker's classmate who is intelligent and stays low-key. Further, it was noted that MJ is not obsessing over Parker as we might pinpoint in comics. Marvel Studio President said,
Clearly, she says she's not obsessed with him, she's just observant. But she's there. And to have fun with that while at the same time having it be different characters that can provide a different dynamic.
Spider-Man: Far From Home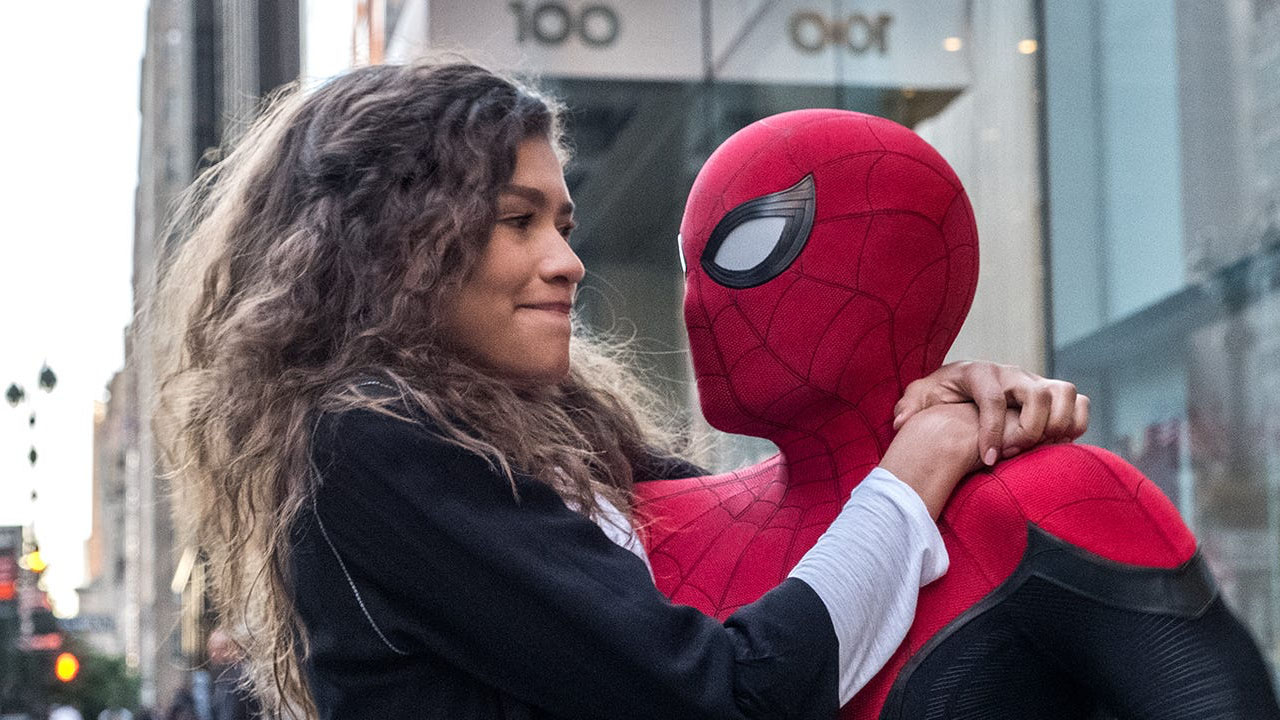 This is the second part of the series which gives us more insight into the dynamic of Peter Parker (Tom Holland) and MJ (Zendaya). In this movie, we get to know more about MJ's character. It is refreshing to see that the lead actress and love interest of the hero is ingenious, has her personality, and is involved with the hero in fighting crime. Moreover, in this movie MJ finds out about the true identity of Spider-Man.
However, her support for her friend does not alter. She rather figures it out on her own. There could not be a better casting than Zendaya for this character due to the perfect expressions and originality she brings as an actress into the characters she takes.
Jon Watts is the director. Chris McKenna and Erik Sommers have written the story. Kevin Feige and Amy Pascal are the producers of this film. The other cast members besides Zendaya and Tom Holland are Marisa Tomei (May Parker), Samuel L. Jackson (Nick Fury), Cobie Smulders (Maria Hill), and Jon Favreau (Harold Hogan), and others. This film tops on Best Zendaya Movies list. The third part is 'No Way Home' and is as excellent as these two.
The Greatest Showman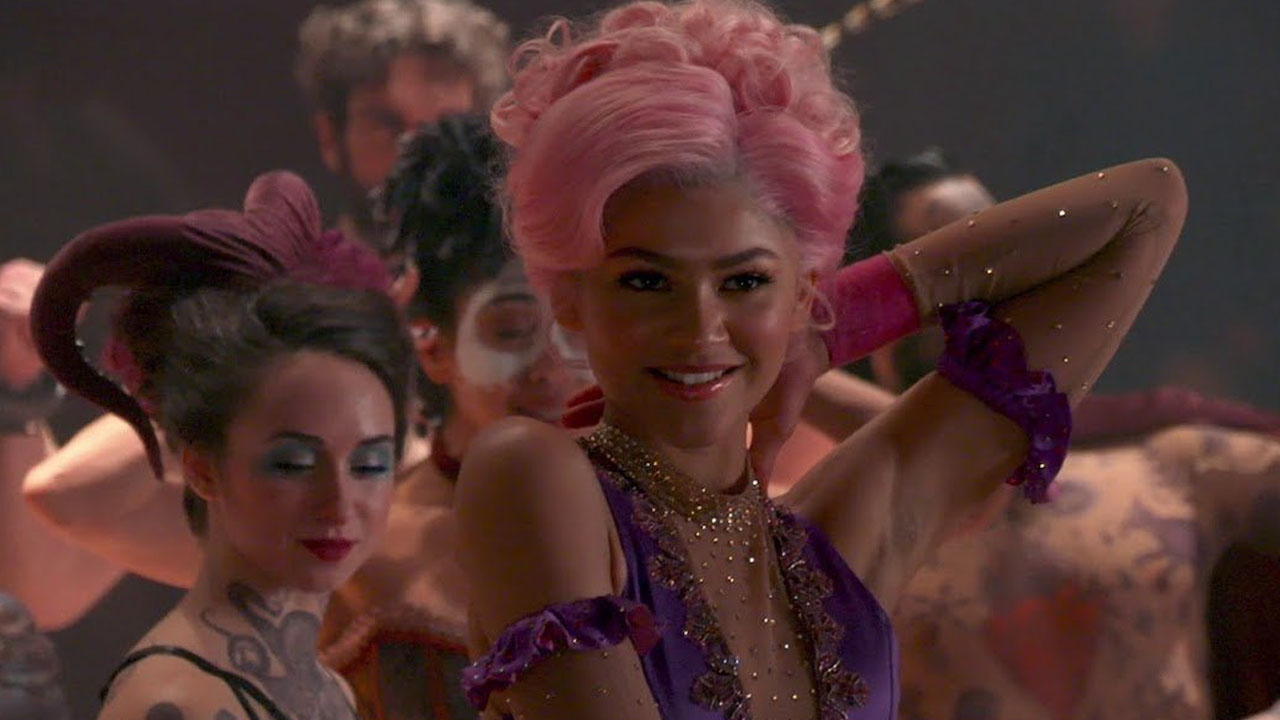 This is a 2017 released American biographical musical drama starring Zendaya (Anne Wheeler), Zac Efron (Phillip), Hugh Jackman (P.T. Barnum), Rebecca Ferguson (Jenny Lind), and others. This film was greatly praised for the perfect casting, direction, and performances of the actors. Furthermore, it won Golden Globe for Best Original Song and also won a Grammy. The film tells a story about the inspiring journey of a show that rose from nothing and became a loving sensation worldwide.
The American entertainer, Phineas Barnum wishes to have success and more in his life. He has a partner called Philip. It is a journey that makes one ponder. Furthermore, it shows the risks that come with running after dreams. Zendaya plays the love interest of Philip in this movie and the acrobat who joins Barnum's museum. Michael Gracey is the director of this film. Jenny Bicks has done the story and screenplay with Bill Condon. Laurence Mark, Peter Chernin, and Jenno Topping are producers.
Dune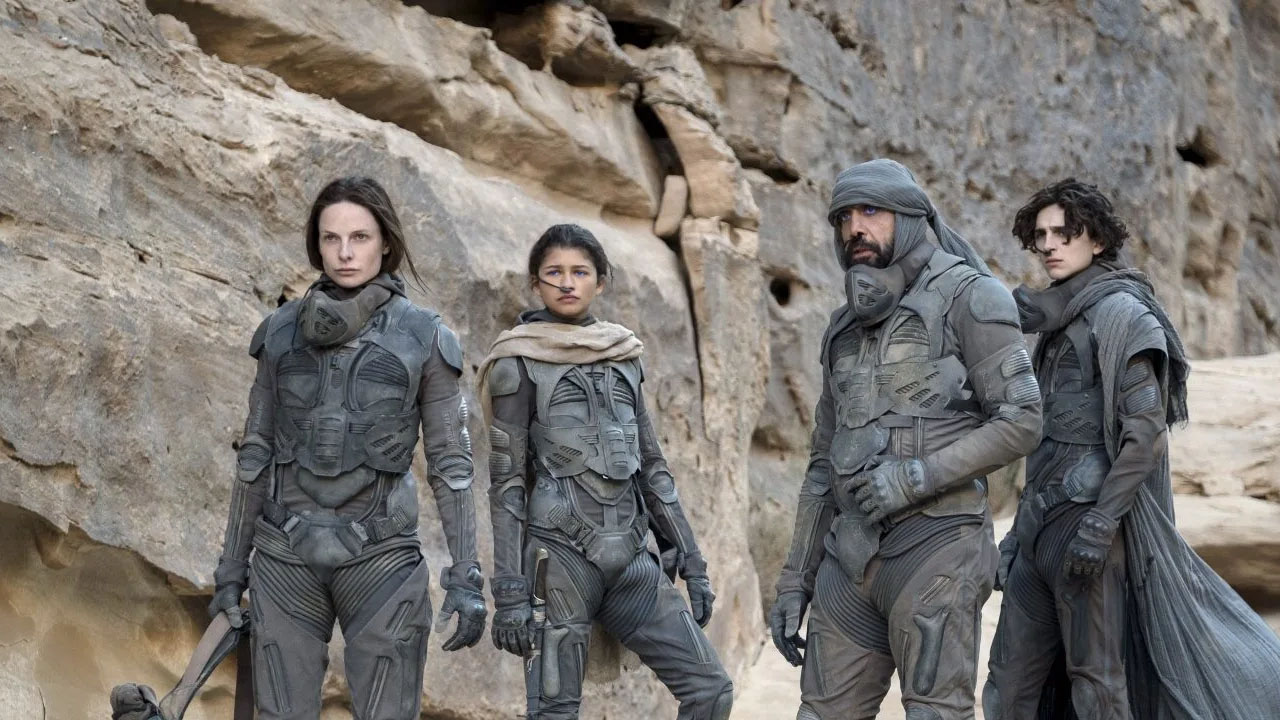 This 2021 release was greatly awaited by the fans of Zendaya (Chani) and one of it boys of Hollywood Timothée Chalamet (Paul Atreides). It's an epic science fiction film. It is the adaption of the 1965 novel by Frank Herbert. This is the second adaption of the book as the first one was done in 1984. The movie received a lot of criticism for the lack of presence of Zendaya in the film. She is present for a total of seven minutes in the movie and that's all.
Zendaya fans complained that they were tricked and their favorite actress was used as clickbait. When it comes to ranking, it is not that good due to the lack of a role for Zendaya. It can be ranked as 50/50 on the list of Zendaya Movies. The director of this film is Denis Villeneuve. Mary Parent, Denis Villeneuve, Cale Boyter, and Joe Caracciolo Jr are the producers.
Space Jams 2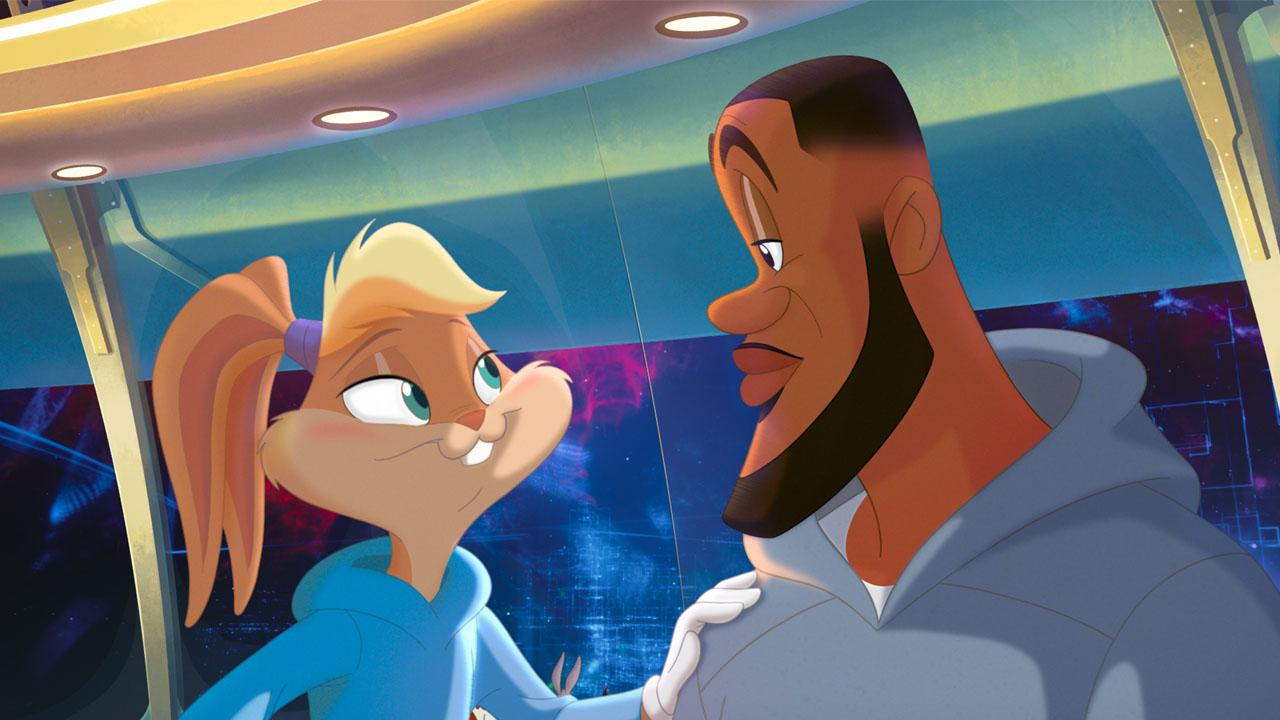 This 2021 released animated movie stars Zendaya, Jeff Bergman, Erica Bauza, LeBron James (as himself), Michael B. Jordan (cameo), Cedric Joe (Dominic), and many more. As you can already tell, this movie has incredible casting. However, that could not stop this one from flopping. This film is a sequel to the 1996 movie Space JAM. One can recognize the characters if they have seen looney tunes as it stars Bugs Bunny (Jeff Bergman), Daffy Duck (Eric Bouza), Lola (Zendaya), etc.
There is a basketball match in the movie and the looney tunes need help. To win the match, they ask for the aid of no one other than icon LeBron James. Despite receiving mixed reviews, this is a good entertainment movie, especially for kids. We can state that this is the second worst of Zendaya Movies Ranked. Malcolm D. Lee is the director of this movie. Juel Taylor, Tony Rettenmaier, Keenan Coogler, and Terence Nance have done the story. Ryan Coogler, LeBron James, Maverick Carter, and Duncan Henderson are the producers.
Zapped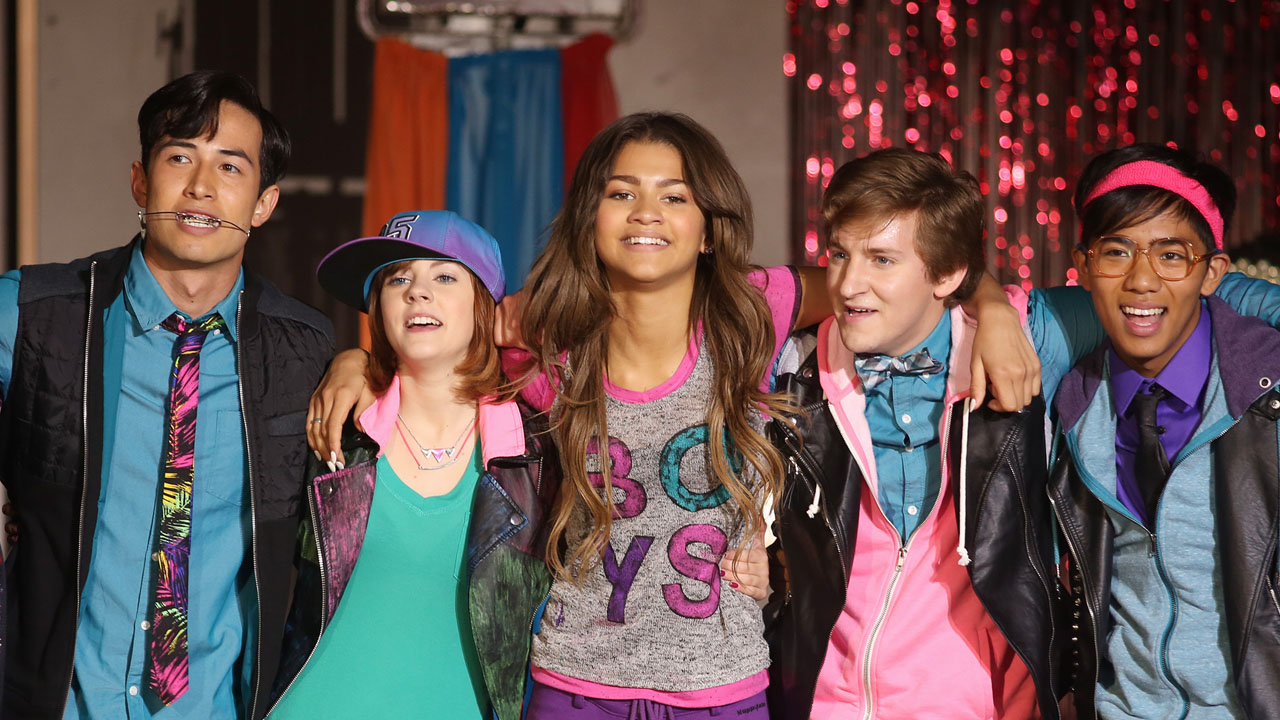 This 2014 movie was made for the Disney Channel starring Zendaya (Zoey Stevens), Chanelle Peloso (Rachel), Emilia McCarthy (Taylor), and many more. Peter DeLuise is the director and it is based on 'Boys are Dogs' written by Leslie Margolis. Matt Eddy Billy Eddy and Rachelle Skoretz have done the screenplay. This is not Zendaya's best performance and it's okay since it's just a Disney Channel movie. However, yes a good plot could have given a sweet twist or made it more interesting.
In the film, a 16-year-old girl moves in with her stepfather and his sons. Initially, she is annoyed by their careless behavior until she finds out about the app. It is an app that can control boys. The lack of direction and story makes it the worst on Zendaya Movies list. We have ranked it as the least favorite on the Zendaya Movies list.