Millie Bobby Brown definitely falls within the list of new up-and-coming talented actors who will go places. The 18-year-old has already proved herself with her portrayal of 'Eleven' in the famous Netflix series, Stranger Things. Millie Bobby Brown first started gaining popularity in 2016 when the first season of Stranger Things was released. However, the actress made her acting debut in 2013 in ABC's fantasy drama series 'Once Upon a Time in Wonderland'. The actress has gained a lot of attention from viewers worldwide. However, that also came with a lot of negativity for the young actress.
Ever since her debut as Eleven on Stranger Things, Millie Bobby Brown has been a victim of online bullying, and inappropriate comments, and she was even sexualized from a very young age. Despite facing so many hurdles, such early on in her career, the Stranger Things actress has put on a strong front and given her fans quite a few memorable projects to praise. Explore more about the actress' work with this Millie Bobby Brown Movies and TV Shows list.
Related: Millie Bobby Brown's Florence By Mills launches fall collection
1. Enola Holmes
Apart from Stranger Things, if there is any other project that Millie Bobby Brown is known for it is her portrayal of Enola Holmes. This 2020 film directed by Harry Bradbeer stars Henry Cavill, Helena Bonham Carter, and Sam Claflin alongside Millie. In the film, the actress plays Sherlock Holmes' sister Enola who is left under the supervision of her brothers after their mother disappears. While her brothers want her to go back to school and finish her education, Enola has other plans. Hence, Enola outwits her older brother Sherlock and aids a fleeing nobleman while she goes on the journey to search for her missing mother.
This Netflix film is not only the actress' first movie, but it is also her first production credit as she was an executive producer for the film. She is also all set to return as Enola Holmes later this year with a sequel to this movie, Enola Holmes 2. Enola Holmes is the best film in this Millie Bobby Brown Movies and TV Shows list.
2. Stranger Things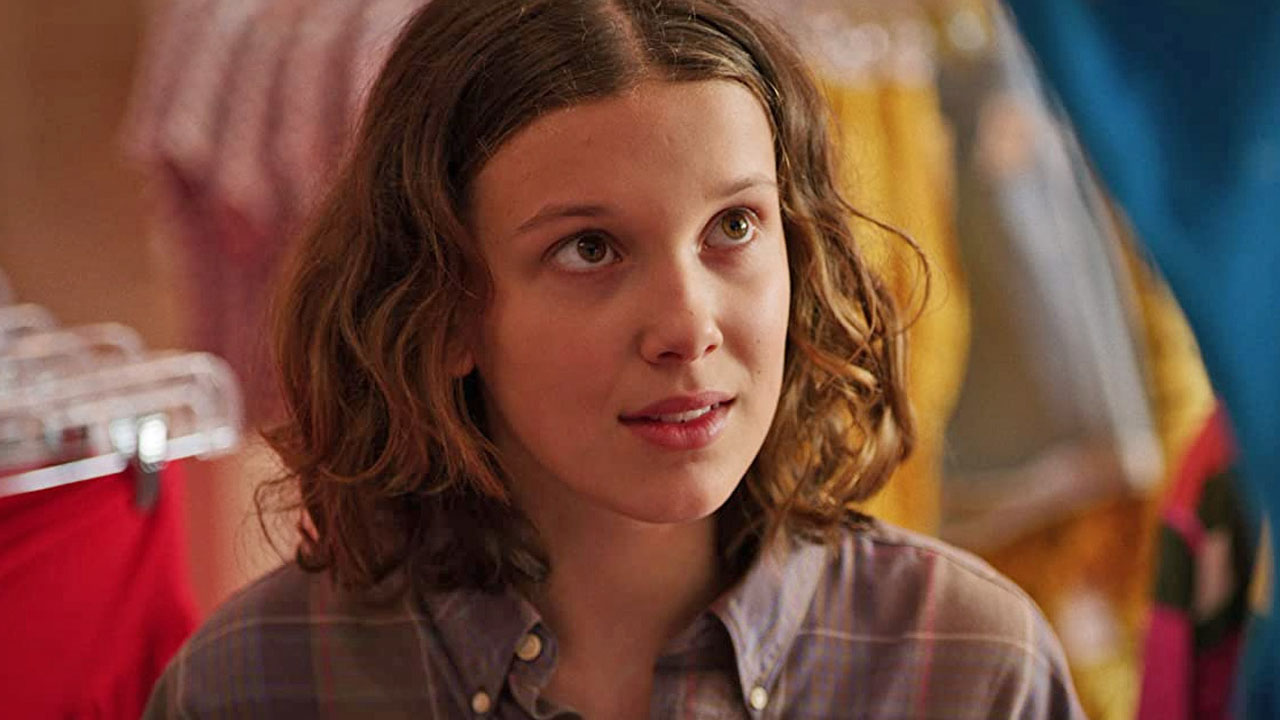 Millie Bobby Brown has been playing the recurring role of 'Eleven' on Netflix's Sci-Fi TV series, Stranger Things, since 2016. Alongside the actress star Noah Schnapp, Finn Wolfhard, David Harbour, Gaten Matarazzo, Sadie Sink, Natalia Dyer, Joe Keery, Charlie Heaton, Maya Hawke, Winona Ryder, and Caleb McLaughlin among many other talented actors. This series not only gave Millie Bobby Brown the recognition she deserved, but it also earned her two Primetime Emmy Award nominations for Outstanding Supporting Actress in a Drama Series. This made her the youngest nominee for the award. The story of Stranger Things witnesses Eleven, a little girl with telekinetic and psychic talents. She escapes from Hawkins Laboratory wherein she was the subject of experimentation. However, after she escapes she embarks on adventures with her companions Mike, Dustin, Lucas, and later on Will and Max.
Each season of Stranger Things brings about a new deadly creature that the group has to fight against. The young actress has been praised by the audience for the way she gives such an incredible performance and portrays the exact emotions of Eleven perfectly. Playing a rather dark role at such a young age is nothing short of a challenge but Millie Bobby Brown executes it splendidly. This shows her vast amount of talent in her. In the most recent season of Stranger Things, Millie also directed and guided the child actress, Martie Blair, who played the younger version of Eleven. Stranger Things is probably the highest-rated entry in this Millie Bobby Brown Movies and TV Shows list.
Related: Best Moments From Stranger Things Season 3
3. Godzilla: King of the Monsters and Godzilla vs. Kong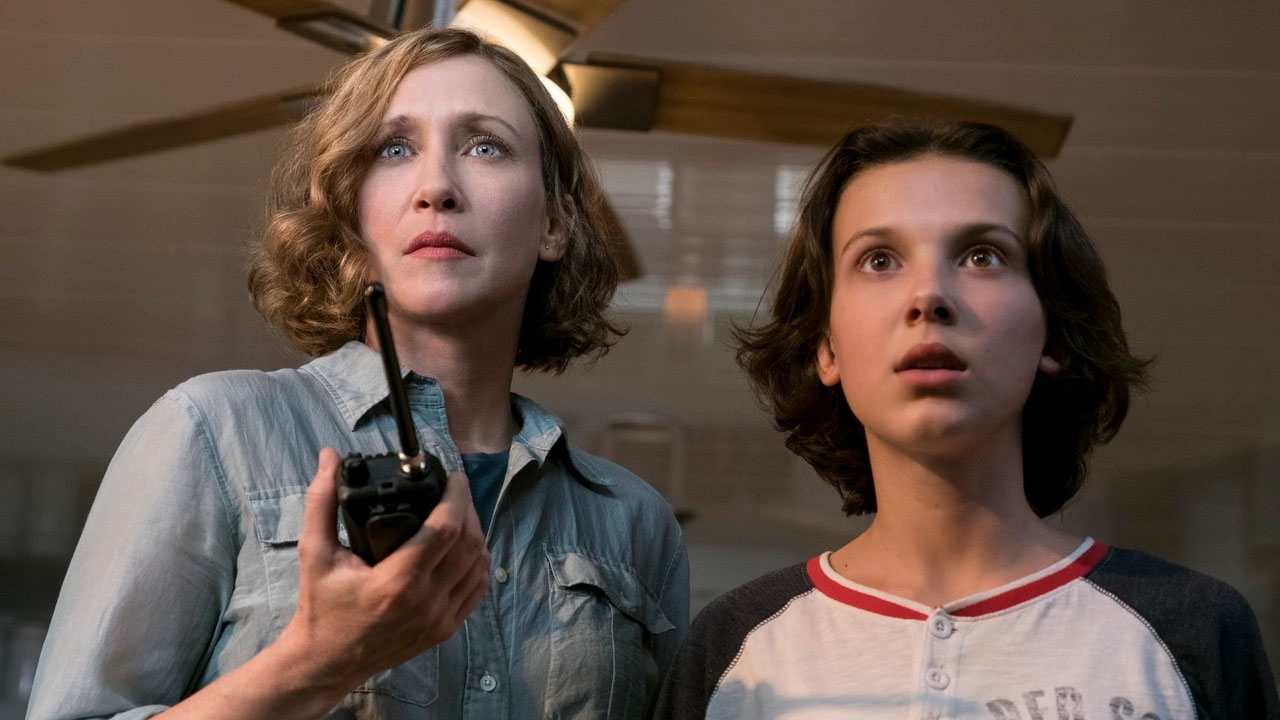 The actress made her movie debut in 2019 with this Sci-Fi action movie by director Michael Dougherty. The film stars Eiza González and Kyle Chandler in the lead roles. Millie Bobby Brown had a recurring role in both the Godzilla movies as Madison Russell. She is the teenage daughter of Dr. Mark Russell and Dr. Emma Russell. The first film follows Rodan and other titans who are awakened by the ancient beast King Ghidorah in order to destroy the Earth. The secret zoological group called Monarch has to depend on the powerful Godzilla to take them down.
Two years later, in 2021, Millie Bobby Brown returned to the screen as Madison Russell in Godzilla vs. Kong. In this film, Godzilla returns and causes havoc, therefore King Kong is removed from his containment area. His assistance is required for humans to access Hollow Earth and defeat the monster king. While the actress did not have a key role in the film, this experience allowed her to transition from TV screens to theatres.
Related: Millie Bobby Brown Shares Picture Of Body Doubles From Godzilla: King of the Monsters
4. Once Upon A Time in Wonderland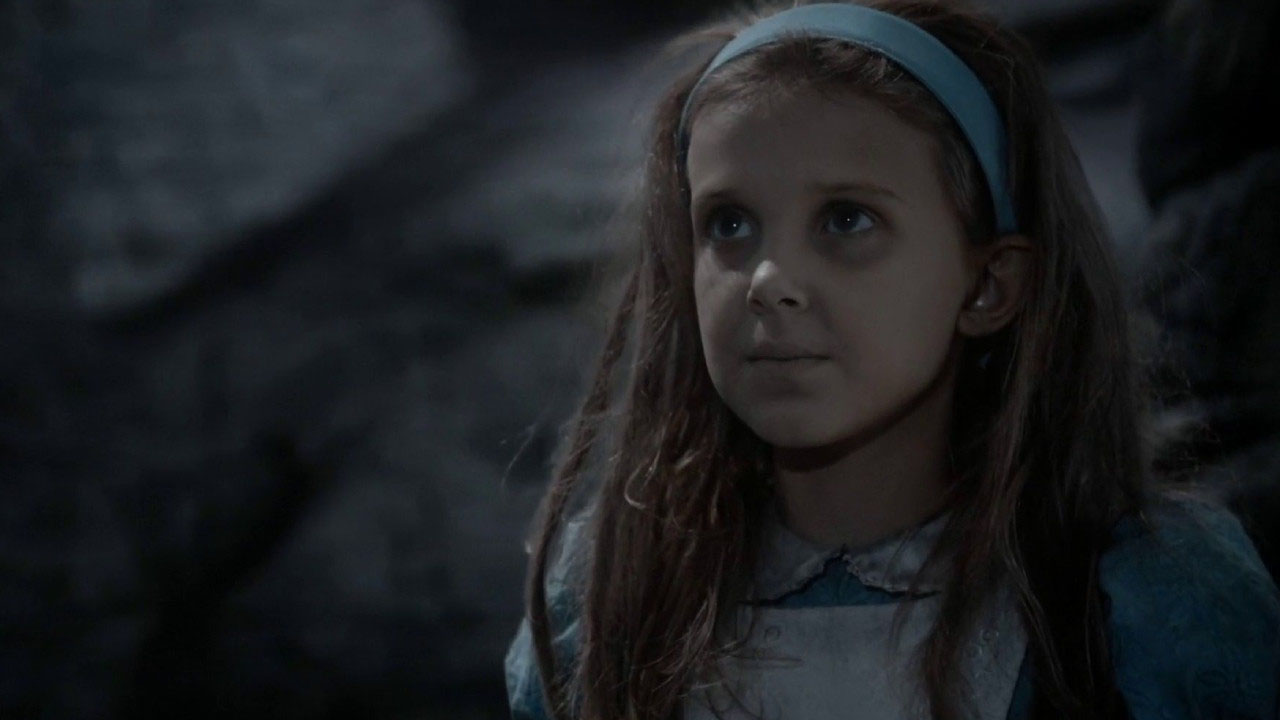 In 2013, Millie Bobby Brown starred in the ABC fantasy-drama TV series called 'Once Upon a Time in Wonderland'. This marked her acting debut. It was created by Edward Kitsis, Adam Horowitz, Zack Estrin, and Jane Espenson. Once Upon a Time in Wonderland also starred John Lithgow, Keith David, and Whoopi Goldberg. The series was a spin-off to the ABC TV series, Once Upon a Time. The TV show was based on the Lewis Carroll books Alice's Adventures in Wonderland and Through the Looking-Glass. However, it was set in a modern-day Wonderland in the same universe as Once Upon a Time. In flashback scenes, Brown portrayed a young Alice, with Sophie Lowe portraying the adult Alice. While the actress only made a guest appearance, this project deserved to be on the Millie Bobby Brown Movies and TV Shows list as it was her big debut in the industry.
5. Intruders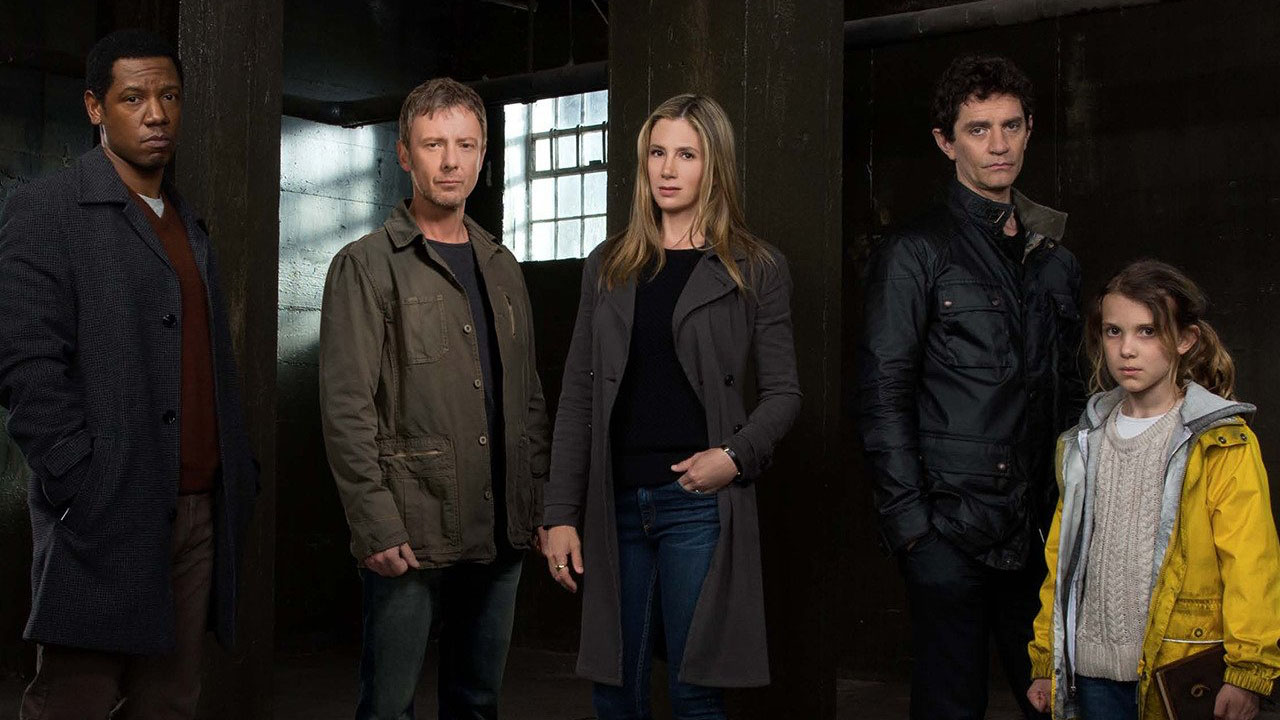 Intruders was a supernatural thriller TV series that ran on 'BBC America' in the United States and BBC Two in the UK back in 2014. The TV series is directed by Eduardo Sánchez and Daniel Stamm. It is based on the Michael Marshall Smith novel of the same name. It featured Millie Bobby Brown as Madison O'Donnell. The series follows members of a secret society who were shown to be hiding in other people's bodies after they passed away. They do so in order to achieve immortality. Millie Bobby Brown's Madison is shown as a young girl that acts as the group's vessel, despite her ongoing battle to regain her physical form. Alongside the young actress star Mira Sorvino, James Frain, Tory Kittles, and John Simm.
6. Bonus: Cameos
While the Millie Bobby Brown Movies and TV Shows list has come to an end, here is a special bonus of all the little cameos that the actress has done over the course of her career. Millie Bobby Brown made a few cameos in some popular TV series. Starting off in 2014, the actress made a cameo in CBS' police-procedural drama as Rachel Barnes. Moreover, in 2015, she appeared in the ABC sitcom, Modern Family, as Lizzie. She is a young girl whose bike gets stolen by Manny Delgado. Later in the same year, she appeared in another ABC TV series, Grey's Anatomy, as Ruby in the show's 11th season.