It's no secret that Zendaya is taking over the world! Not only has she been slaying the music and dance scenes, but Zendaya Movies and TV shows have also captivated audiences.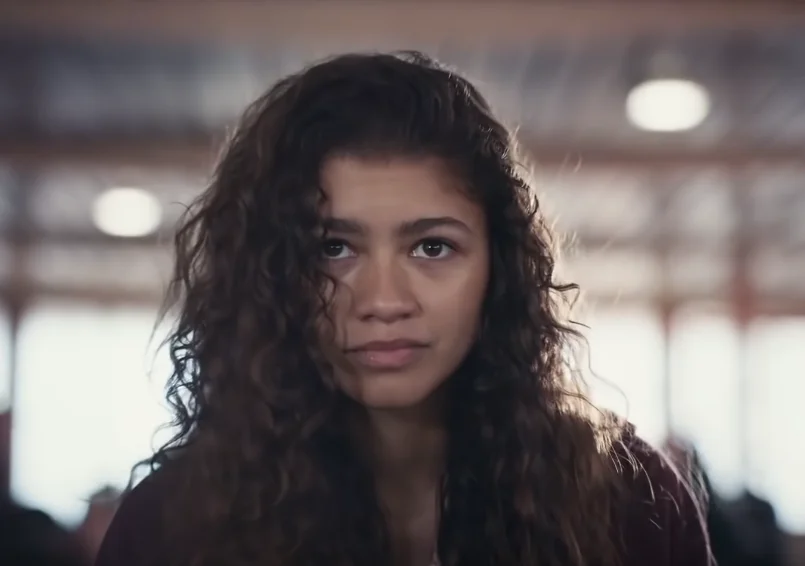 Her recent roles in "Spider-Man: No Way Home," "Dune," and "Malcolm & Marie"—plus her starring role in the HBO drama series "Euphoria" have cemented her as a household name.
Her performance in "Euphoria" was particularly incredible, and she was rewarded with an Emmy win for outstanding lead actress in a drama series. This made her the young adult drama actress and the second-ever black actress in Emmy's history to receive the award what an incredible accomplishment. It is safe to say that Euphoria is one of the best HBO dramas out there.
At just 14 years old, Zendaya made her acting debut on Disney, and now, at 26, she's one of Hollywood's most popular actresses! From her role in Shake It Up and her devoted fans of Euphoria to Marvel Universe enthusiasts, Zendaya has been winning hearts left and right.
So, whether you're a Zendaya superfan wanting to keep up with her newest projects or you've just discovered the star and want to explore her work, we've put together a list of Zendaya Movies and TV shows for you.
Zendaya Movies and TV shows
Spider-Man: Homecoming
It's hard to forget Zendaya's unforgettable portrayal of Michelle "MJ" Jones in the Spider-Man franchise starting from Spider-Man: Homecoming! Not only did the first installment in the franchise get rave reviews, but it's also the perfect movie night pick for anyone who loves Superhero movies or high school films.
Stephen Romei, the writer for The Australian, even calls it a "charming, funny, coming-of-age story". It is one of the best movies on our list of Zendaya Movies and TV shows.
Plus, it's extra adorable knowing Tom Holland and Zendaya are dating in real life, just like their characters Peter Parker and MJ. Zendaya made her big-screen debut in the Spider-Man film, and she has since appeared in several installments of the MCU.
Amazingly, the movie had a $175 million budget yet made nearly $800 million worldwide! It had Spider-Man's second-highest box office performance ever.
Zendaya movies and tv shows.
As you all know Zendaya got famous for her appearance in Euphoria.
Some of the top Zendaya movies and tv shows are following:
Spider-Man: No Way Home, Dune, and The Greatest Showman are hit movies of Zendaya.
Euphoria, Shake It Up, and K.C. Undercover are some of the actress' hit tv shows.
The Greatest Showman
Hugh Jackman, Michelle Williams, and Zac Efron team up for the musical drama The Greatest Showman, one of Disney Channel shows. The movie follows P.T. Barnum's rise to fame with his circus.
In the movie, Anne Wheeler, played by Zendaya, falls in love with Phillip Carlysle, played by Zac Efron. It's a romantic rollercoaster ride worth watching. Her outstanding performance in The Greatest Showman has landed a permanent spot on our list of Zendaya Movies and TV shows list.
She sang the songs "The Greatest Show" and "Come Alive" in the movie in her unique style, and she also sang a stunning duet of "Rewrite the Stars" with Zac Efron.
Despite the movie's mixed reception due to its historical inaccuracies, Zendaya's portrayal of one of the best characters from the show got widespread appreciation. Being the fifth-highest-grossing live-action musical movie of all time, the movie was a huge hit.
Spider-Man: Far From Home
Are you excited about the second installment of the MCU Spider-Man Trilogy? 'Spider-Man: Far From Home' promises to be an absolute must-see, elevating Zendaya's MJ from a supporting role to a major one.
Tom Holland, Jake Gyllenhaal, and Samuel L. Jackson star in this thrilling adventure, which follows Peter and his classmates on a school trip to Europe.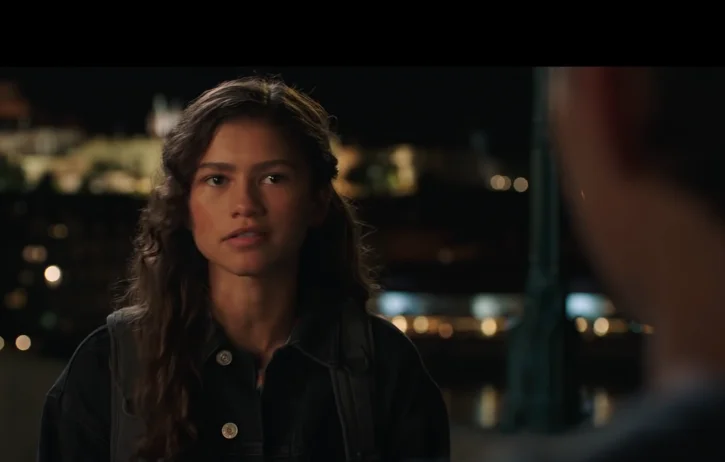 Zendaya's performance as MJ in the Spider-Man movie featuring Tom Holland was truly remarkable – and their on-screen chemistry was amazing, making theirs one of the best relationships in the Marvel Cinematic Universe (MCU).
Even though this was the lowest-rated Spider-Man film with Tom Holland, Zendaya's portrayal of MJ was widely praised. For the first time, fans are finally able to see Zendaya giving her all to her character.
Related: Watch Your Favorite Spider Man Movies In Order
Dune
Zendaya's impact in Spider-Man: Homecoming was undeniable despite her small role. And now, she'll be taking on the role of Chani in Denis Villeneuve's two-part Dune remake. Chani is the love interest of Timothee Chalamet.
While Zendaya will be prominently featured in the second part of the movie, Chalamet only briefly showed her in the first part. We can't wait to see what she brings to the role!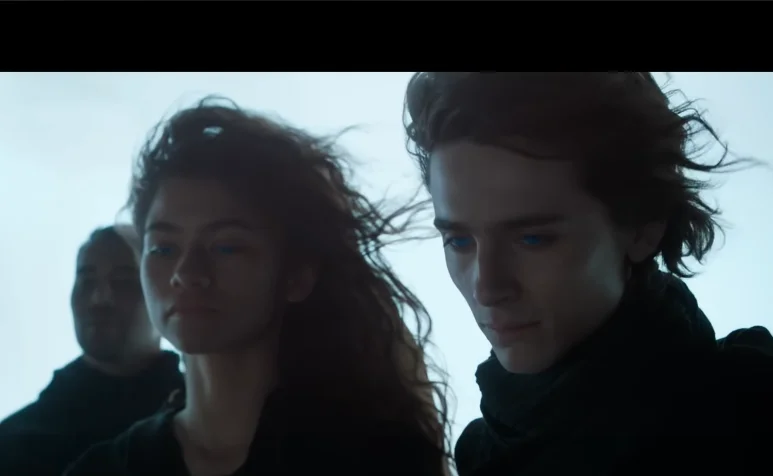 Many people are already excited for Zendaya to repeat her part after her mesmerizing performance! Better yet, she will play a more active part in the follow-up.
She received a lot of attention for her part in the science fiction film, and Pedro Almodovar even expressed interest in working with her again in the future. She appears to be on track to becoming a major movie star due to Zendaya Movies and TV shows excellent acting.
K.C. Undercover
After starring in Disney Channel's Shake It Up, Zendaya got her show on the network, in which she plays K.C. Cooper – a smart, karate-loving teen living in Washington, D.C. As if that wasn't exciting enough, K.C. soon finds out her parents are secret spies, and she's asked to join their agency! Talk about an adventure.
When it first aired in 2015, Zendaya only agreed to take the role if Disney accepted her list of demands. These included getting producer credit, changing the title from Super Awesome Katy, and making sure her character was taught martial arts.
The show ran for three seasons and ended in 2018. She made it plain in an interview with Vogue that she didn't want her kid to be overly skilled in singing, acting, or dancing.
She wanted to demonstrate to her daughter that there are so many other things a girl may be rather than letting these qualities define her.
Euphoria
Nowadays, Zendaya has undeniably established a name for herself because of her role as Rue Bennett in popular Teen TV shows like "Euphoria".
Rue, a high school student, is dealing with the standard problems that teenagers face, such as substance misuse, and she also has a close relationship with Jules (Hunter Schafer), who is going through her problems.
There's no denying that the show places a lot of emphasis on the challenges associated with growing up. The all-star cast and Zendaya are returning!
Hunter Schafer plays Jules, Jacob Elordi plays Nate, Sydney Sweeney plays Cassie, Alexa Demie plays Maddy, Barbie Ferreira plays Kat, Angus Cloud plays Fez, Storm Reid plays Gia, and Maude Apatow plays Lexi is also present. Prepare for a spectacular spectacle.
Personal Thoughts
Zendaya, a talented actress, has an impressive filmography that spans both movies and TV shows. Known for her breakthrough role as MJ in the Spider-Man series, Zendaya's portrayal of the intelligent and witty character added depth to the beloved superhero franchise.
In addition to her work in the Marvel Cinematic Universe, she has also made waves in the TV series Euphoria. In this captivating drama, Zendaya's performance as Rue, a teenager struggling with addiction, garnered critical acclaim and showcased her range as an actress. Furthermore, Zendaya's talent extends to the big screen, as seen in the highly anticipated film Dune.
In this epic sci-fi adaptation, she takes on the role of Chani, adding complexity and strength to the character. Whether it's the small screen or the silver screen, Zendaya's magnetic presence shines through in her performances. With a diverse range of roles in both movies and TV shows, Zendaya has established herself as a must-watch actress in the industry.