Hey there, Spider Man movies fans! Have you ever asked yourself, out of the Spider Man movies since 2002, which is the best one so far? Well, believe it or not, it took Hollywood a long time to recognize Peter Parker's true potential!
But now that the question is out there, which movie is the winner? Let's dive in and find out. Spider Man/ Peter Parker's character was the star of multiple series and TV films starring Nicholas Hammond.
Plus, he was in some cool cartoons, like Spider-Man: The Animated Series. But in the 80s and 90s, directors Tobe Hooper and James Cameron tried to get him onto the big screen but were stopped by failing production companies and legal battles.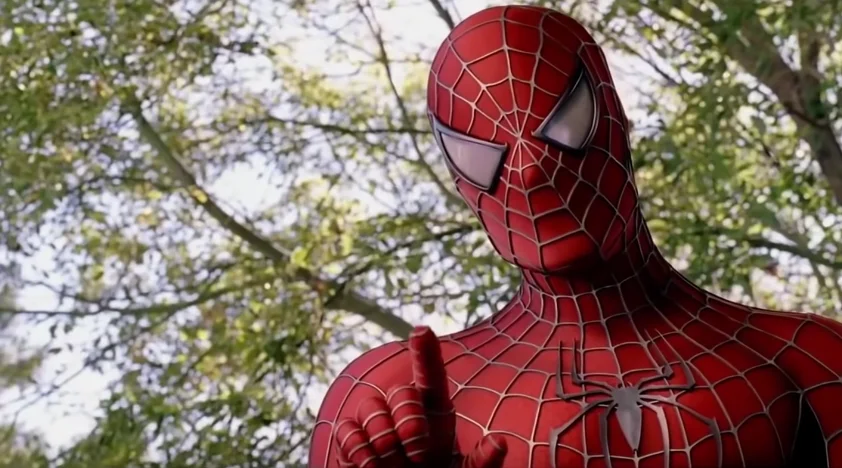 Finally, MGM gave Columbia Pictures the rights to Spider-Man in exchange for James Bond's license. Then, Sam Raimi was hired to direct a trilogy of movies between 2002 and 2007. This ended when Raimi and Sony had some scheduling and creative differences. Pretty cool, right? It's been quite a ride for Spider-Man since 2012!
After Sony retained the movie rights, they rebooted the character with Marc Webb's duology and a new lead, Andrew Garfield. But the ride didn't stop there! In 2015, Sony and Marvel Studios joined forces and the franchise was refreshed again, with Jon Watts taking the director's chair.
Now it's Tom Holland's Peter Parker, a mainstay in the MCU, and Watts' latest installment, No Way Home, delighted critics and fans. Sony's animated Spider-Man: Into The Spider-Verse even won a slew of awards, including the Academy Award for best feature. And the sequel, Spider-Man: Across the Spider-Verse, is already slated for release on June 2, 2023. Hello, everybody!
Let's look back at the origins of one of our favorite icons, Spider-Man! There have been Spider Man movies so far, ranging from his humble origins as a pizza delivery boy to his thrilling multi-dimensional fights, and we're going to rate them from worst to best.
And if that isn't enough, there are more upcoming Spider Man movies that will undoubtedly compete for the top position! So, let's take a peek at Spider-Man's fascinating film history.
Spider Man Movies In Order
Spider-Man (2002)
It is the first movie in our list of Spider Man movies. It's almost two decades since Sam Raimi's Spider-Man first arrived and cemented superheroes' place in pop culture. It broke records, became the biggest movie of 2002, and is still considered one of the most beloved superhero movies ever.
Its success and adoration are well-deserved – from Peter's first web swing to that iconic upside-down kiss, Sam Raimi's love for the character is clear. Out of all the Spider Man movies before the MCU, Raimi's version is still the most heartfelt and comprehensive origin story of our friendly neighborhood web-slinger.
Ever heard of the amazing J.K. Simmons as J. Jonah Jameson in the Spider Man movies? Talk about a perfect casting choice! Not only has Simmons' performance been referred to as one of the best of the genre, but Webb and Watts' movies also avoided recasting the character. And don't forget about Tobey Maguire's take on the web-slinger.
Though he may have lacked the one-liners of other versions, his shy and endearing portrayal of Spider-Man is still praised today. Spider-Man's got humor and darker elements too; The Green Goblin's attack on Aunt May is so unsettling, and then when he fights Spider-Man it's bloody and intense.
Kids may be a bit put off, but it's hard to ignore the importance and excitement of the movie. Danny Elfman's soundtrack lifts the finale and makes it truly soar. It's a classic that will stand the test of time.
Spider-Man 2 (2004)
Hey, did you know that Spider-Man 2 is one of the greatest superhero movies of all time? It's true! Not only had that, but director Sam Raimi managed to make it even better than the first one. Two years after Uncle Ben's death, Peter Parker is still carrying out his vow to fight crime. Even though New York is safer, his personal life is a mess.
He's struggling in college, close to bankruptcy, and has to witness Mary Jane getting ready to marry someone else. Things get even worse when Peter's new mentor, Otto Octavius, becomes the villainous Doctor Octopus. Crazy, right?
There isn't much more to say about Spider-Man 2 than has already been said. It's amazing how well the film depicts Peter Parker's character. Tobey Maguire does an excellent job portraying Peter's anguish, struggles, and sense of humor.
Although Raimi's Peter isn't as chatty as the one in the books, Maguire gets to show off more of his sassiness than in the first film. He also does an excellent job of rendering Peter's misfortunes and bad luck amusing.
Spider-Man 2's complex Doctor Octopus is portrayed by Alfred Molina, whose portrayal has earned him recognition as one of the greatest superhero movie antagonists ever. While Octavius is depicted in the comics as being maniacal, Molina gives the character complexity and empathy.
This Spider-Man movie gives a fantastic account of what strength can accomplish and what being a superhero costs more than other Spider Man movies. Not to mention, it has beautiful visuals. Oh wow, the train fight scene in Spider-Man 2 is something else! It's a real showstopper – it shows off Spider-Man's amazing powers and is a blast to watch.
And if you thought it was incredible in the theatre, then you should check out the extended version of the movie, Spider-Man 2.1. It includes the classic scene with J.K. Simmons as Jameson prancing around in Spider-Man's costume – it's a must-watch.
Spider-Man 3 (2007)
Sam Raimi's Spider-Man 3 is still the weakest of the Spider Man movies? It's set a year after Spider-Man 2, and Peter Parker (Tobey Maguire) is finally starting to balance his superhero duties with his career and is about to propose to his girlfriend, Mary Jane Watson (Kirsten Dunst).
But his newfound happiness is jeopardized by the appearance of the New Goblin (James Franco), the Sandman (Thomas Haden Church), and a mysterious black symbiote from outer space. Crazy, right? Hey there, moviegoers.
It appears that Spider-Man 3 is not the best entry in the series. However, despite its unfavorable reputation, it still has some memorable moments. Your heart still races thinking about Peter's battle with the New Goblin and Sandman in the tube.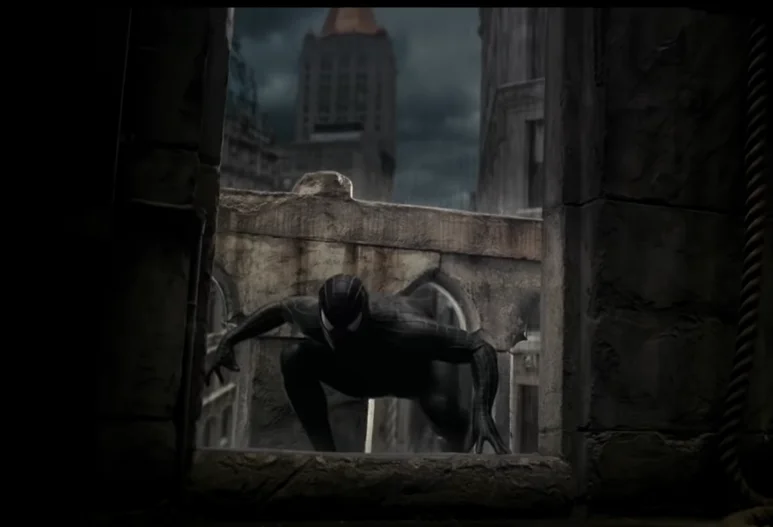 In addition, the scene in which Sandman is unable to hold his daughter's pendant is heartbreaking. It's an incredibly moving moment made even more so by the CGI and music. Thus, despite not being the best in the series, Spider-Man 3 still has some incredible moments. Ah, Spider-Man 3. It's such a shame that the deftness of the first two movies isn't there this time.
The movie is weighed down by a multitude of subplots and misunderstandings and simply plods along. When Mary Jane gets kidnapped for the third time, it's pretty clear that the movie is just too tired – and a lot of it is because of one character: Venom.
Ah Spider-Man 3, is a movie many fans would like to forget. Sam Raimi was against the inclusion of Venom and it shows. Sony and producer Avi Arad wanted him included, however, and as a result, the symbiote arc didn't get the development it deserved.
Bryce Dallas Howard and James Cromwell's characters, Gwen and George Stacy, also suffered as a result. Raimi wasn't happy with the final product, as the movie is a dark and disappointing stain on Spider Man movies past.
The Amazing Spider-Man (2012)
Hey, if you're a Spider-Man fan, you'll want to check out Marc Webb's new take on the classic superhero story. It's an interesting mix of the old and the new – Peter Parker is re-imagined as an awkward loner and Mary Jane Watson and the Green Goblin are exchanged for Gwen Stacy (Emma Stone) and the Lizard (Rhys Ifans). '
Plus, it promised to tell the untold story of Peter Parker's absent parents. It's a great way to experience the classic Spider-Man story with fresh new elements. The Amazing Spider-Man attempts to freshen up some well-worn narrative beats, but it frequently comes off as aimless. It is named as the reboot of Spider Man movies, due to the new actor and a new storyline.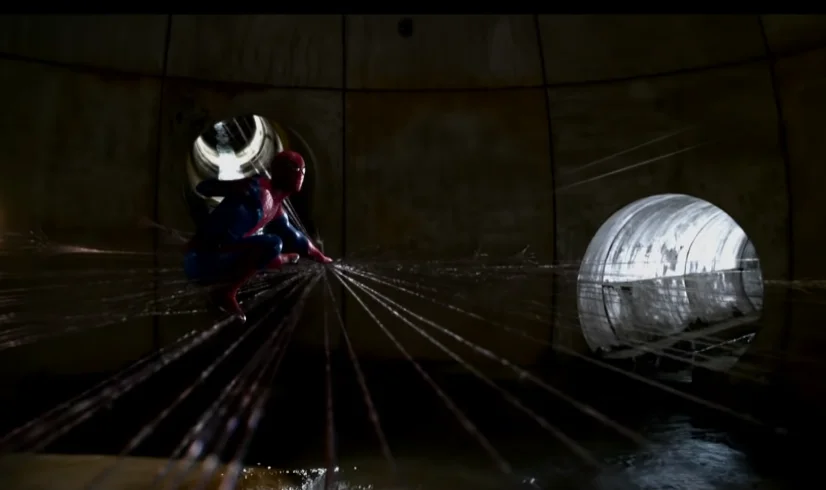 Unfortunately, the changes to the storyline lessen the impact of Uncle Ben's passing. Although the idea behind Peter's hunt for his uncle's killer is a good one, it hinders his development into a true superhero from a conceited young person with superpowers.
Simply put, it doesn't feel as clear as expected. It's undeniable that The Amazing Spider-Man is a great movie for fans of the wall-crawler. The late James Horner's exquisite score adds so much excitement to every action scene and the cast, especially Martin Sheen as Uncle Ben, really bring their characters to life.
If Marc Webb's edgy adaptation had arrived later, it would have been welcomed with open arms, and Andrew Garfield's portrayal of Spider-Man would have been even more appreciated. All in all, it is a great movie.
The Amazing Spider-Man 2 (2014)
The Amazing Spider-Man 2 came out after two long years since The Amazing Spider-Man! In this second adaptation of the popular superhero, Andrew Garfield plays the title character as he faces off against Harry Osborn, Electro (Jamie Foxx), and the evil coming from OSCORP (Dane DeHaan).
In addition, he is attempting to repair his relationship with Gwen Stacy (Emma Stone) and learn the truth about the passing of his parents. Unfortunately, the fact that The Amazing Spider-Man 2 crammed a few too many concepts into one film is what sets it apart from the other Spider Man movies.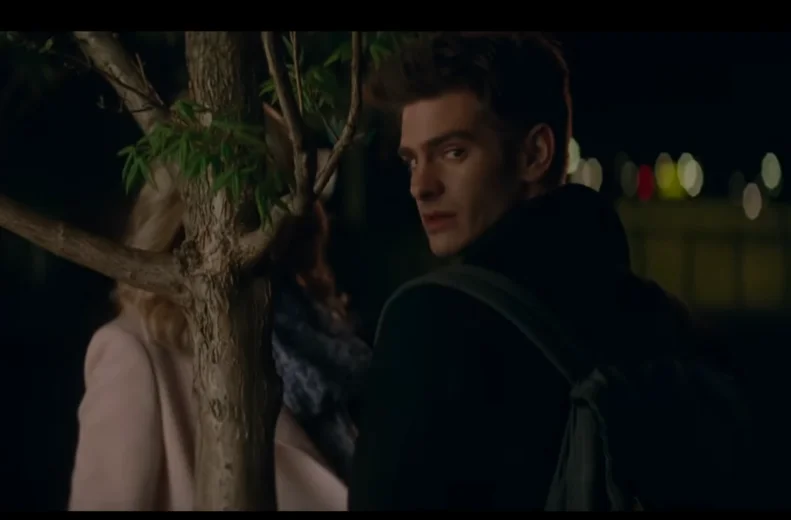 The Amazing Spider-Man 2 continues to provide plenty of entertainment despite receiving some unfavorable reviews. There is no shortage of excitement, from the nail-biting opening chase to the electrifying Times Square showdown.
However, it is Andrew Garfield and Emma Stone's performances that truly distinguish this film. The two were dating in real life at the time of filming. As natural and effortless as you could ever hope for, their chemistry is.
Not to mention Gwen Stacey's tragic death scene, which is not only a highlight of the Amazing Spider-Man movie but of all superhero movies in general.
Captain America: Civil War (2016)
Have you ever wondered if it was possible to see a teenage Spider-Man on the big screen? Well, in 2016 it became a reality when Tom Holland's Spider-Man made a brief yet memorable appearance in Captain America: Civil War.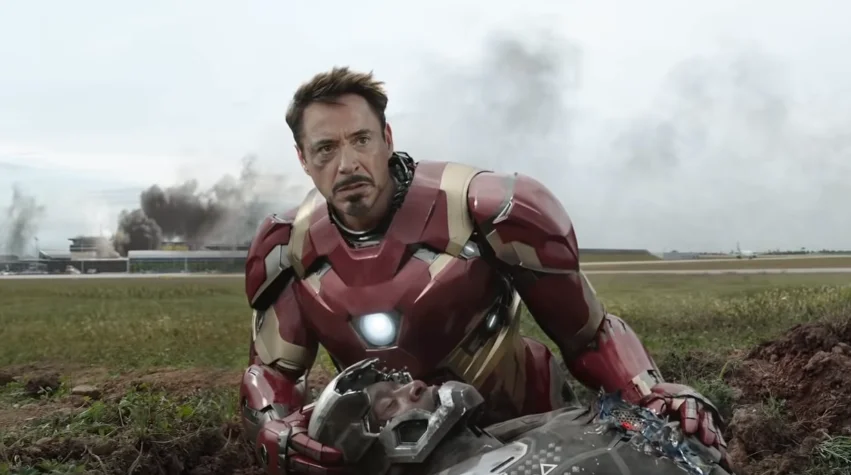 He was introduced by Tony Stark (Robert Downey Jr.) as part of the team to take on Captain America (Chris Evans). This Spider-Man was unlike any other version of the character we've seen before – he was a teenager still in the making!
If anything, this is the coming out party for Holland's youthfullness and his first appearance as young Spider-Man. Get ready, because he'll be appearing in a lot more Spider Man movies in the near future.
Spider-Man: Homecoming (2017)
Whoa, the fate of Spider-Man was changed after The Amazing Spider-Man 2 was not well-received! Sony still owns the rights, but Marvel Studios now creatively controls the franchise, and Tom Holland's Peter Parker is on a mission to prove himself in the MCU.
After Captain America: Civil War, Peter's eager to leave his high school days behind, but Iron Man won't let him. That is until the villainous Vulture starts selling dangerous weapons nearby. Now, Peter's determined to make a name for himself by doing some good.
Ahoy there, Spider-Man fans! We've seen a new era of our favorite wall-crawler with Spider-Man: Homecoming, but with a new rebirth, there are a few changes that were made to his story.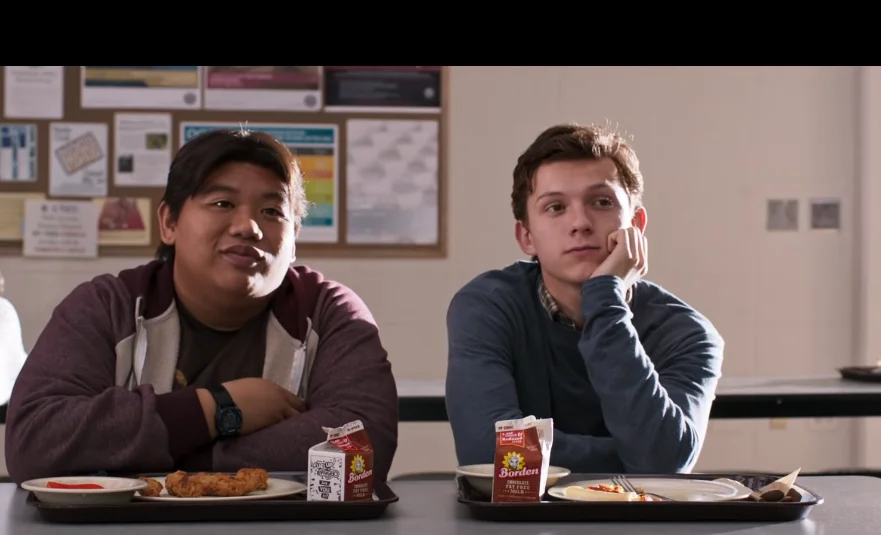 No longer was Uncle Ben's death part of the narrative, and a hi-tech costume was at the ready. While some die-hard fans may not have liked the new changes, it's easy to see why Sony and Marvel went down this path. It was the new reboot with a new character in Spider Man movies.
And it certainly can't be denied – these changes have been a great success. Jon Watts nailed it with Spider-Man: Homecoming! Taking notes from 1980s teen comedies, he created a tone and pacing that was perfect for the teenage Peter Parker.
Tom Holland captured the humor and rebellious spirit of Spider-Man so spot on! And Michael Keaton made for a formidable foe. One of the best confrontations in the genre has to be the tense car ride with Holland in Homecoming's third act. This movie is a must-watch for any Spider-Man fan.
Venom (2018)
Comic book fans! Have you heard the news? The 2018 movie Venom stars Tom Hardy as Eddie Brock, a reporter who comes in contact with an alien organism and is transformed into a powerful anti-hero.
Although Venom is set within Sony's Spider-Man Universe, Tom Holland's Web-Slinger isn't included. Eddie's mission is to investigate the powerful Life Foundation and its founder, Carlton Drake, played by Riz Ahmed.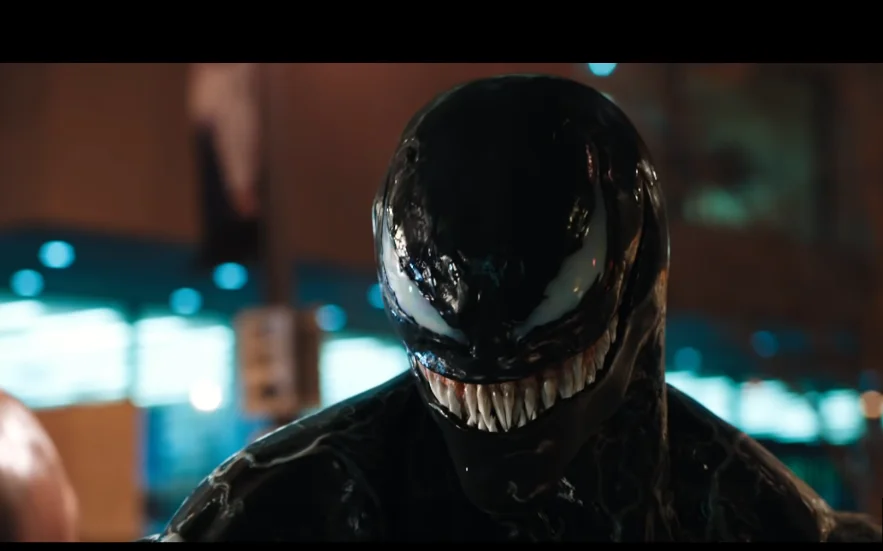 So grab your popcorn and join Eddie on his journey as he battles against the Life Foundation to protect the world. It is not from Spider Man movies, but its origin and future directly interlink with Spiderman.
We'd argue Venom is worthwhile if you're considering watching it with the other Spider-Man movies! Before you take on the upcoming more intense games, this one is sure to be a nice break thanks to its incredible world-building and unexpectedly enjoyable action.
Spider-Man: Into the Spider-Verse (2018)
Spider-Man: Into the Spider-Verse sure is something special! It's a shining example of how the comic book movie genre is diversifying and evolving. With its unique take on alternate realities, Sony has created something truly remarkable that will keep audiences engaged and entertained for years to come.
Who knows, maybe it will become one of the all-time greats. Hey there, have you heard of 'Into the Spider-Verse'? It's an amazing movie that follows Brooklyn teenager Miles Morales, played by Shameik Moore.
Miles has to come to terms with the fact that he has the same wall-crawling powers as Peter Parker, and is suddenly thrown into an adventure to save the multiverse. The Kingpin, played by Liev Schreiber, is attempting to merge different dimensions and is threatening all of reality.
To take him down, Miles has to team up with a bunch of unstable Spider-Man variants from across the Spider-Verse. It's an action-packed movie, full of excitement and drama, moreover, it is worth watching. Do you own a copy of the film Into the Spider-Verse? The brilliant authors Phil Lord and Rodney Rothman are responsible for creating it.
The film delves deeply into the world of Spider-Man, including his role as a comic book legend as well as his depictions in merchandise and memes. It is never patronizing and is rich in metatextuality.
It perfectly captures Spider-Man's strength and accountability, which are what make him so adored. Anyone can be Spider-Man, and this message extends beyond just Peter Parker. Hey there, if you're a fan of Spider Man movies then you'll love Into the Spider-Verse!
Not only is it a heartfelt and loving tribute to the wall-crawling hero, but it's also the funniest and most endearing Spider-Man movie yet. All the thrilling chases and fights are packed with witty quips and jokes, and the attention to detail is amazing.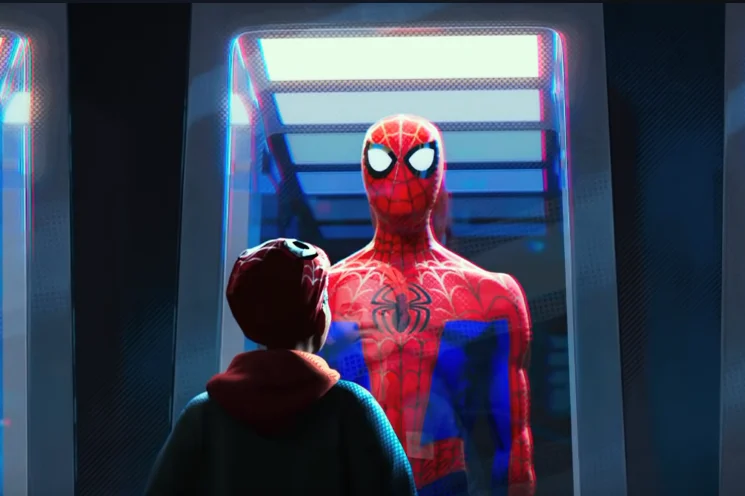 Every frame is filled with hidden references and each character is drawn in a different animation style to reflect their home universe, making Into the Spider-Verse the most immersive comic book movie ever.
Spider-Man: Into the Spider-Verse fizzes with energy, warmth, and wit that's like nothing you've ever seen before! It's mainly Miles and Peter's story, but don't worry, with the upcoming trilogy, you'll get to see more of Peni Parker and Spider-Man Noir.
Right now, we can already tell this movie is one of the best superhero films ever made – and it will only get better.
Avengers: Infinity War (2018)
With Avengers: Infinity War, Marvel Studios and the Russo Brothers have accomplished the unthinkable after almost a decade of anticipation. The Mad Titan Thanos, played by Josh Brolin, has finally achieved his goal of balancing the cosmos by acquiring the six Infinity Stones and eradicating half of all life.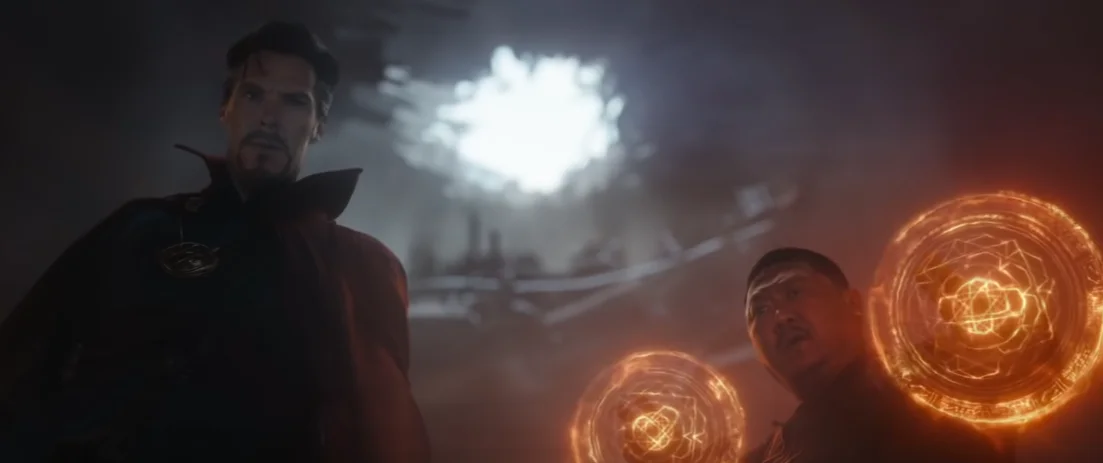 The Avengers are fragmented and dispersed throughout space as they desperately try to stop Thanos from achieving his evil goal in the face of this enormous challenge. From the get-go, it's clear that Tom Holland's Peter Parker is the main attraction in Avengers: Infinity War. Every scene he's in is full of energy, excitement, and action.
And even amongst the other incredible characters, none can quite match the awesome power of our friendly neighborhood Spider-Man! So make sure you don't miss out on all the incredible moments he has throughout the movie.
Avengers: Endgame (2019)
Although Tom Holland's Spider-Man may only had a few appearances in Avengers: Endgame, his presence (along with all the other heroes lost in "The Snap") was very much felt throughout the movie.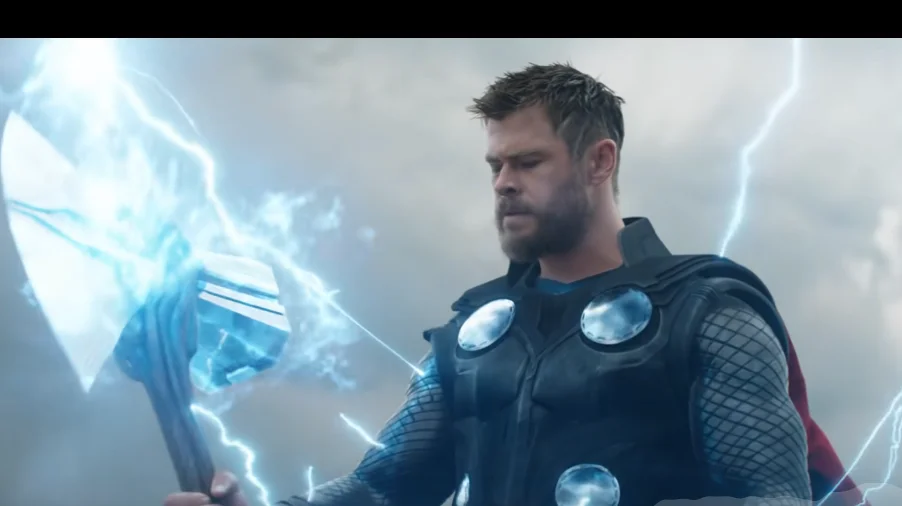 After being gone for so long, Peter Parker came back just in time for the final battle and joined the team in the iconic "Avengers, assemble" moment. And of course, he was there to witness Tony Stark's heroic act that ultimately defeated Thanos and his army.
Spider-Man Far From Home marked an important milestone for Peter Parker – the loss of his mentor, Tony Stark. Despite this, Peter still had Tony's spirit and tech to guide him as he continued his superhero journey.
Spider-Man: Far From Home (2019)
The world appears to be putting much pressure on Spider-Man to be the greatest hero. But that's not what Peter Parker desires. After his disappearance in Avengers: Infinity War and the loss of his mentor in Avengers: Endgame, all Peter wants is a relaxing summer vacation in Europe with his peers.
After everything he's been through, this sounds like the ideal method to unwind. It may take a while for director Jon Watts to find his footing in Spiderman: Far From Home's first act, but his assured direction eventually leads to stunningly executed action scenes and character moments that are on par with the previous films.
Spider-Man: Far From Home will not disappoint you. It not only features an outstanding performance by Jake Gyllenhaal as Mysterio, but it also features some of the most psychedelic images in the MCU to date!
Furthermore, Mysterio adds one of the most provocative sociopolitical commentary scenes in any Spider-Man movie, as if that weren't enough. So don't pass it up and go try it out. Spider-Man: Far From Home is certainly ambitious, taking Peter Parker across the globe as he faces off against spies and Skrulls.
The movie does struggle to create the post-Endgame world, and Spider-Man frequently feels like a supporting figure in his narrative. Furthermore, the inclusion of EDITH in the film contradicts Spider-Man's and the MCU's established morality, making it a sour note in an otherwise thrilling journey.
Venom: Let There Be Carnage (2021)
Until the 2021 premiere of Venom: Let There Be Carnage, life for Eddie Brock and his alien symbiote wasn't getting any easier despite years of cohabitation.
The unlikely couple has had a difficult path, but they have been able to stick by each other no matter what. Stay tuned to see where their story goes in the upcoming film; it will be interesting to see.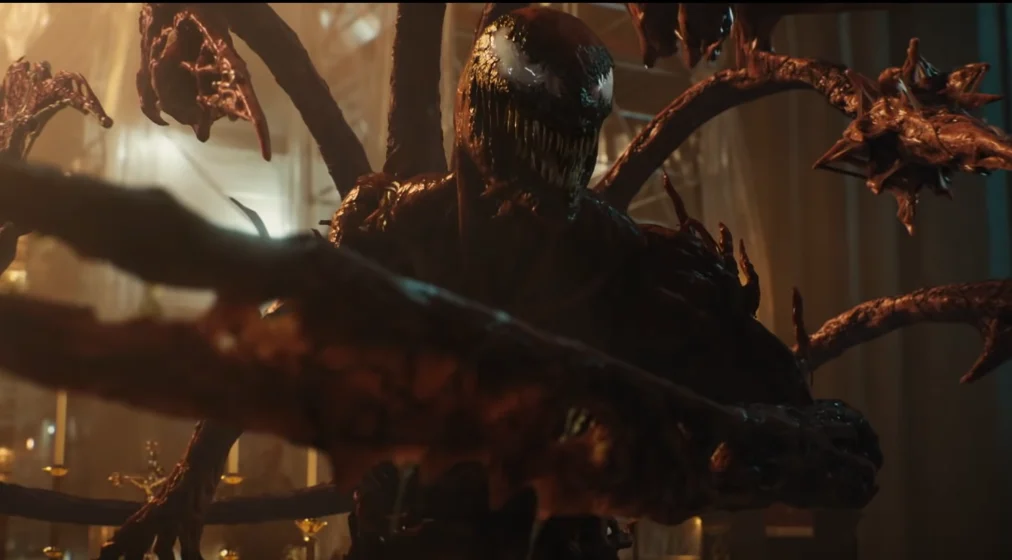 The tension was palpable when the anti-hero faced off against Cletus Kasady, the deranged serial killer portrayed by Woody Harrelson in the movie. But little did they know, Kasady had become the host for an alien organism known as Carnage – a threat even more dangerous than Kasady himself.
Even though the movie didn't focus much on Spider-Man, the end credits scene of Venom: Let There Be Carnage was something special! Eddie Brock was plunged into a different reality as JK Simmons' J. Jonah Jameson revealed who the Web-Slinger was. Amazing, isn't that?
Spider-Man: No Way Home (2021)
With Far From Home's intense post-credit scene, Peter Parker's existence has never been more stressful or under such scrutiny. Peter is desperate for privacy and control after the effect his double life has had on his loved ones, so he seeks assistance from Doctor Strange (Benedict Cumberbatch).
However, the multiverse is opened as a result of Peter's delay, giving Spider-Man much more than he had anticipated. If you're a Spider-Man fan, No Way Home is an absolute must-see. The scale and ambition of the film are genuinely enormous, but that presents its own set of difficulties.
The various villains, Peter's family life, some of the CGI effects, and a few characters who are sidelined for too long are occasionally awkward. You will also find some subplots and conversations that could have used more room to develop. But trust us, the payoff is worth it.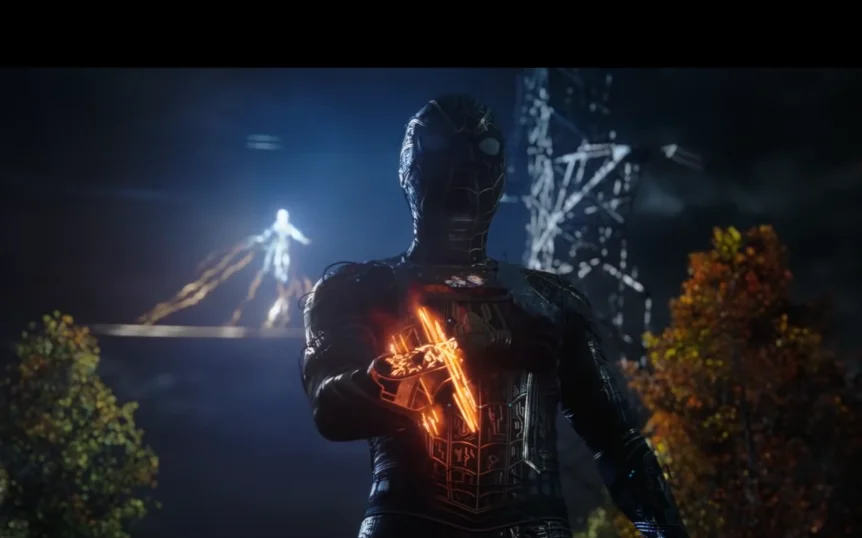 Fans will be completely blown away by the end of the No Way Home film. Spider-Man: No Way Home is a gleeful reminder of why we love Spider-Man so much. Watts and company have crafted a film that feels like a celebration of the character and all the Marvel references and Easter eggs just add to the fun.
Despite some missteps, No Way Home balances the pathos and bathos of the MCU to great effect, resulting in a film that allows Tom Holland and his co-stars to truly shine. Oh wow, Spider-Man fans are gonna love No Way Home!
While it doesn't quite hit the same heights as Into the Spider-Verse did in terms of welcoming in new audiences, there is plenty here that die-hard fans will be talking about for some time. It's a bit of a messy affair, but whether you view it as a corporate cash-in or a sincere celebration of the character, you're likely to find something to enjoy.
Morbius (2022)
It's been a long wait, but Morbius is finally here! April 2022 marked the release of this anticipated film, and with it, came Jared Leto's portrayal of Michael Morbius, a man turned into a vampire-like creature following a failed experiment.
Get ready to be captivated by this thrilling story. Michael Morbius was just 10 years old when he met his surrogate brother Lucien, whom he eventually renamed Milo, at a hospital in Greece. Both of them suffered from the same blood illness, and bonded over their shared desire to be "normal".
Their adoptive father and hospital director Nicholas arranged for Michael to attend medical school in New York, while he focused on taking care of Milo. Fast forward 25 years and Michael publicly declines a Nobel Prize for his remarkable work with artificial blood. Little did anyone know, he had secretly captured vampire bats from Costa Rica in the hope of splicing their genes with his own to cure his condition.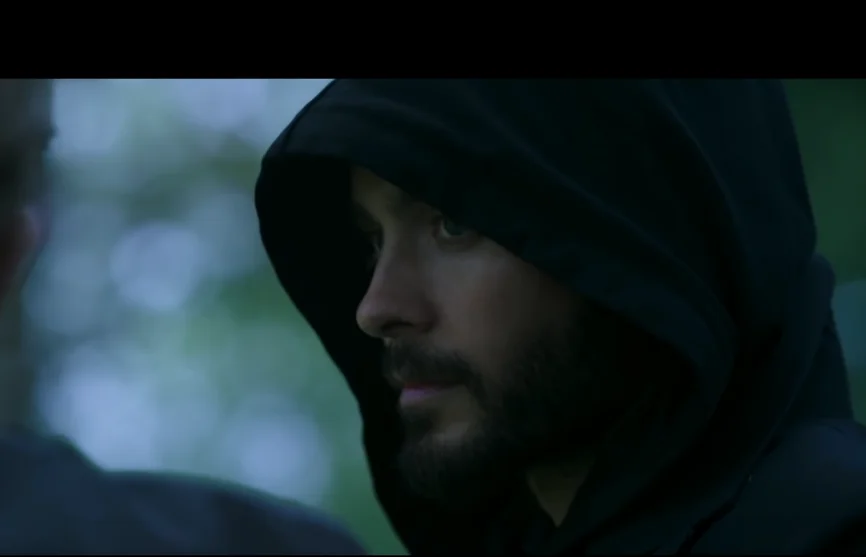 After informing Milo of his illegal experiment, Michael receives funding from him to outfit a private mercenary vessel in international waters with his equipment. The cure worked but it transformed Michael into a vampire. He killed and drained the crew of their blood after they attacked him out of fear.
Once his bloodlust subsided, a horrified Michael quickly deleted all CCTV footage and contacted the authorities before jumping overboard.-year-old boy in a hospital in Greece, welcomed his new surrogate brother Lucien with open arms—unbeknownst to him, he would later rename him, Milo.
With the help of Stroud and Rodriguez, they discover footage of one of Milo's attacks and, believing Morbius' vampirism to be spreading, they release it to the public. Nicholas pleads with Milo to stop, but his pleas fall on deaf ears. Milo mortally wounds both Bancroft and Nicholas.
Morbius rushes back to Bancroft, but it's too late – she dies in his arms, forcing him to drink her blood. Morbius then confronts Milo and uses an army of bats to restrain him and inject the antibody. Milo dies peacefully and Morbius flies off with the bats, mourning his lost loved ones and embracing his identity as a fugitive vampire.
Unbeknownst to him, Bancroft revives elsewhere with glowing red eyes, having ingested a drop of Morbius' blood whilst he was feeding on her. It seems like Morbius is going to be more intertwined with the Spider Man movies universe than ever before!
Thanks to Dr. Strange's spell in Spider-Man: No Way Home, we got a glimpse of Morbius in a couple of end-credit sequences. Who knows what the future holds for this character? Let us know in the comments down below if you loved our list of all the Spider Man Movies.