Martin Scorsese is a titan of the Hollywood industry. Few directors can surpass him in terms of accolades and critical success. However, he came under a lot of fire after his comments on Marvel films, where he referred to them as "theme parks". But, it looks like a big-name superhero film director himself has validated Scorsese's criticism. Yes, Zack Snyder, who is in the news a lot recently ever since the release of his version of Justice League, believes Scorsese was right.
Related: Gerard Butler was Not Confident about Zack Snyder's '300'
Zack Snyder agrees with Martin Scorsese on Superhero movies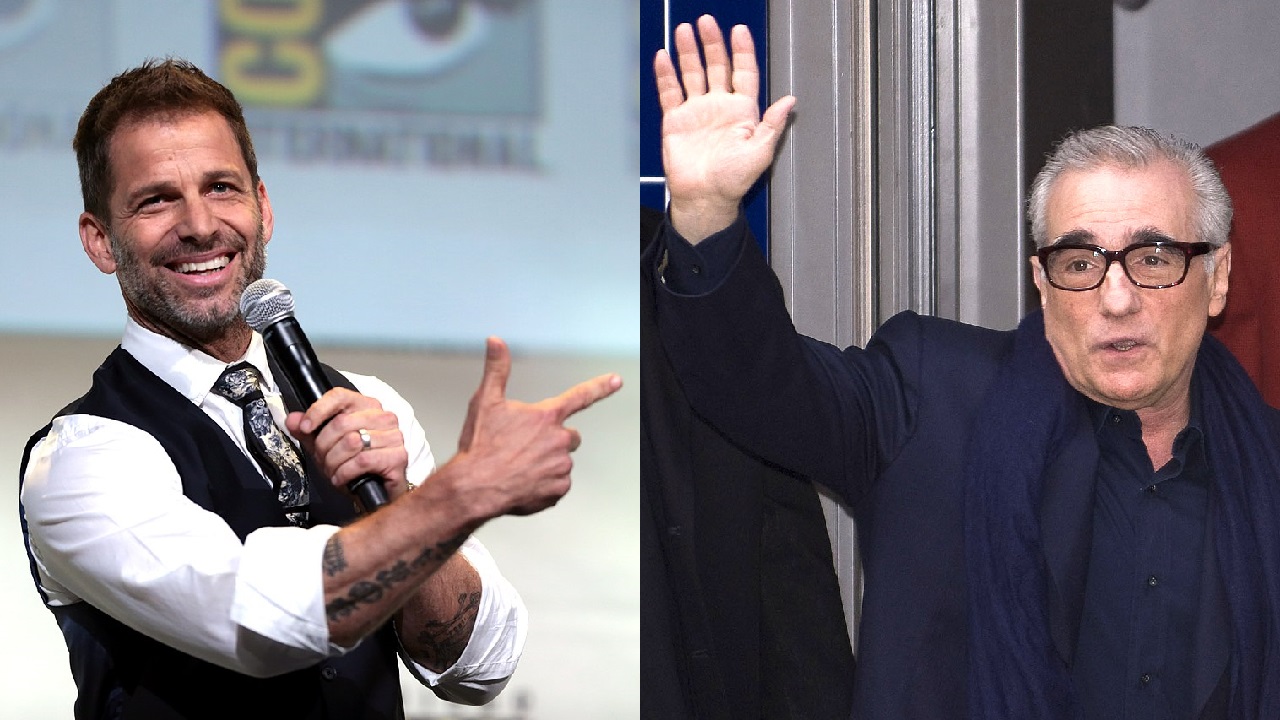 While talking to The Guardian, Zack Snyder was asked what he thought of Scorsese's comments on Marvel and DC films. And even though Snyder himself has been involved in multiple DC films and other action/heroic thrillers, he was quite realistic and truthful about what Scorsese said. The conversation went like this:
What's your response to Martin Scorsese's (and others') criticism of superhero movies?

Oh, it's fair. Martin Scorsese is a genius. If you're really good at something, commenting on that world is completely within your rights. And it doesn't diminish my respect for him. I'm certain he wasn't talking about my movies [laughs]. He might've been, but I like to think he wasn't. He meant the other ones.
Back in 2019 while promoting The Irishman, Martin Scorsese claimed that superhero films, especially MCU films, were not cinema but more closely "as well made as they are, with actors doing the best they can under the circumstances, [are] theme parks". He tried to watch them, but couldn't do so. This is because he believed they failed to convey complex psychological and emotional experiences relatable to humans. Of course, these comments became quite controversial considering the gargantuan popularity of Marvel films. And it was clear that there was a divide among the fans as well as the acting community.
However, these comments by Snyder hold special value. Ever since his debut in 2004 with the remake of the 1978 classic horror film, Dawn of the Dead, Snyder has remained within the action/superhero genre. He directed hits such as Watchmen, Sucker Punch, and 300 and then ventured into the DCEU. There, he directed three well-renowned movies Man of Steel, Batman V Superman: Dawn of Justice, and Justice League (Snyder Cut). Currently, Snyder is still continuing with his action movie trend with Netflix's Army of the Dead. However, it is nice to see that he is well-grounded in the genre of films that he makes, even if many disagree with him.