At this point, it is common knowledge that it was Chris D'Elia who was supposed to star in Zack Snyder's Army of the Dead. However, due to the controversy surrounding D'Elia due to numerous allegations of sexual misconduct, Zack Snyder took the step of firing and replacing him with comedian Tig Notara. And it turned out to be a costly move, forcing Netflix to spend "millions" for the additional reshoots. However, in the end, Snyder believes that this move was still an easy one.
Related: Chris D'Elia Fired From Zack Snyder's 'Army Of The Dead', Tig Notaro Replaces Him
The cost of replacing Chris D'Elia with Tig Notaro in Army of the Dead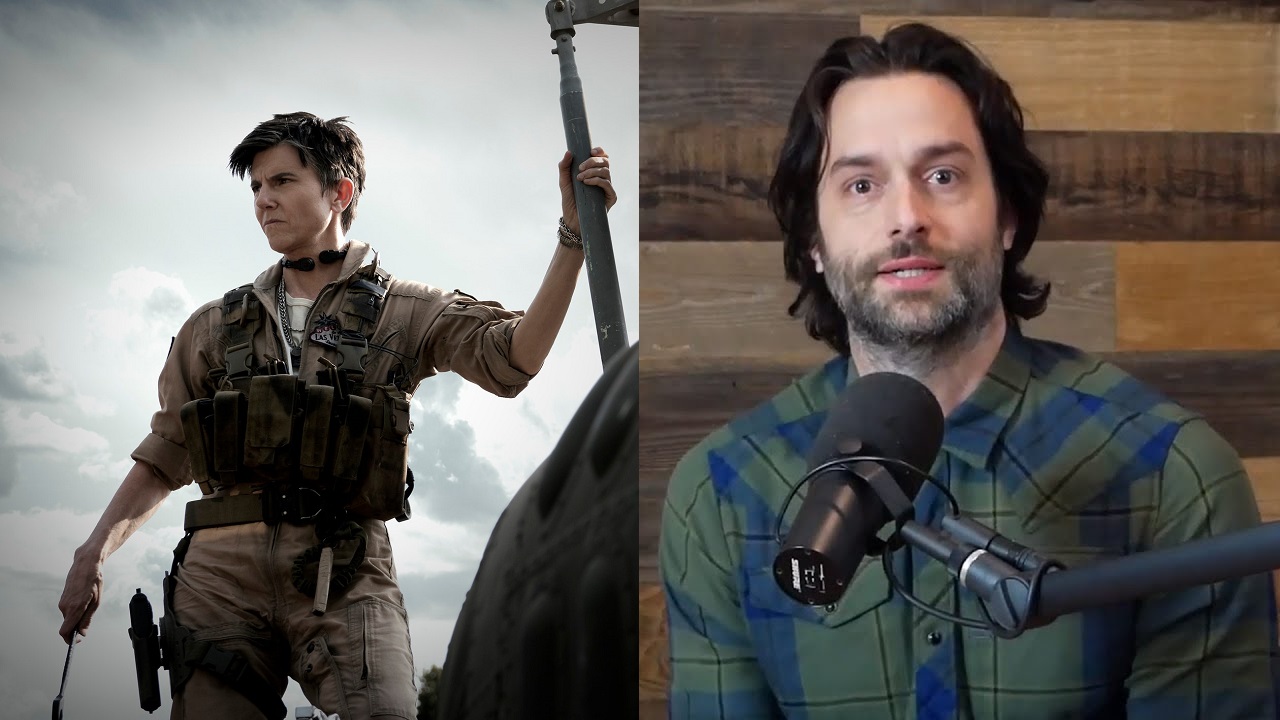 While talking to Vanity Fair, Snyder reiterated that bringing Notaro in place of D'Elia was an easy decision, saying:
I think it was a fairly easy one.
However, producer and his wife Deborah Snyder did say it cost a lot:
It was an expensive one, that's for sure… I will say, Netflix did the right thing. They put their money where their mouth is
Zack said that the move cost "a few million", but Deborah said that it may have been close to" the cost of our little German movie" (Army of Thieves). That said, it wasn't easy to reshoot the scenes as they couldn't arrange the entire cast to be together again back in September due to COVID restrictions. And they had to do it all with Tig Notaro in one day, with Deborah saying:
What a weird shoot. Netflix had only shot one day for a reshoot on Prom. Then we were the next thing that they had during COVID.
How the reshoots happened amid the pandemic
Furthermore, Notaro was at high risk because she was a cancer survivor and was immunocompromised, with an increased risk of complications if infected with COVID-19. As a result, Notaro had to be alone during the reshoots. Some of the scenes were saved by CGI. However, in other scenes where she was conversing with Dave Bautista, they thought they would need to use some ingenuity. Zack Snyder said:
That shot that we did where Tig and Dave are walking and talking in the loading dock, we were pretty sure that we were just gonna have to cut that scene. When we first talked about it, I was like, 'This is gonna be really hard because they're all backlit and haloed and there's a lens flare.' But it came out perfectly.
However, over the years Snyder has amassed an amazing team, with experience from Justice League and 300. And so, they became experts at making these editions to a scene:
It just so happens that the group makes giant visual-effects movies, you know what I mean? It worked out that we were like, Oh, yeah, I know how to do this. But you know, it could have been a disaster.
In the end, it all worked out perfectly well for Tig Notaro and Army of the Dead, as critics hailed her performance. And the movie saved itself from a disaster of including Chris D'Elia among its cast.