Chadwick Boseman's death has had a profound effect on Hollywood and the world. His is a tremendous loss that the industry and the black community will feel for a long time. However, the revelation of his sickness also made people rethink just how great a person he was. One of them is one of the star actors from 'The Wire,' Clarke Peters.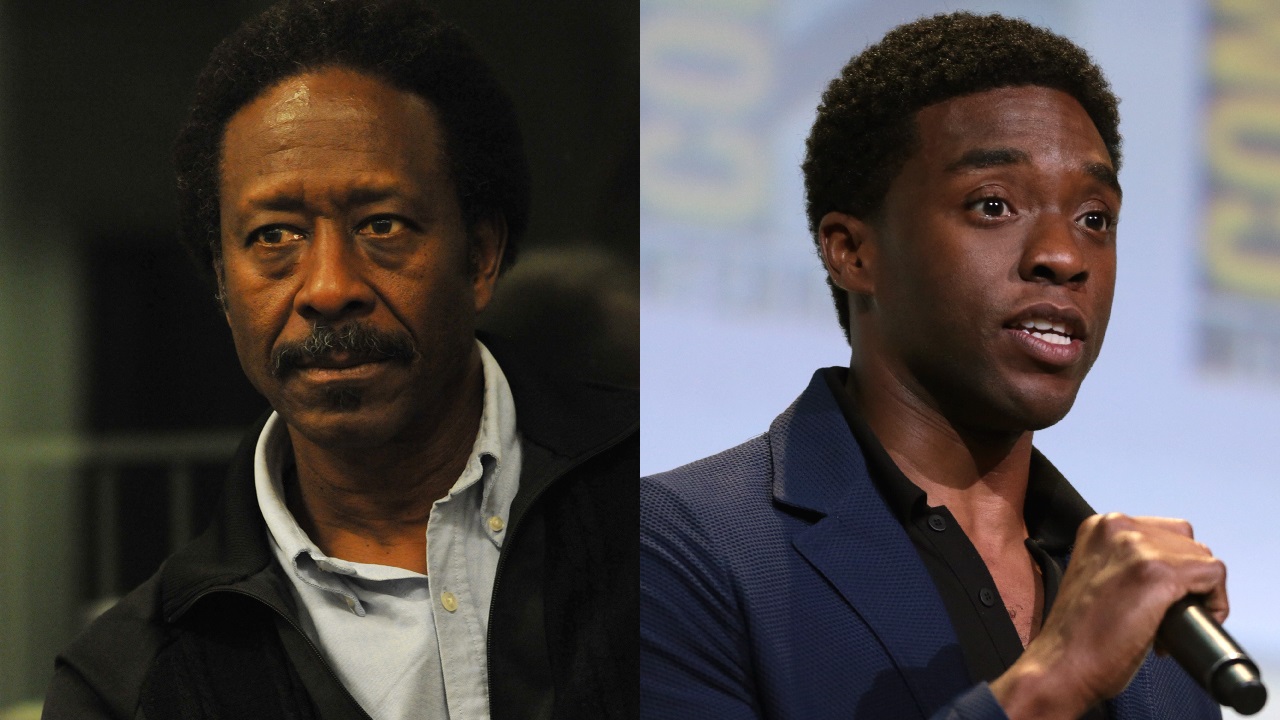 Peters starred in all five seasons of HBO's iconic show 'The Wire,' and portrayed the character Det. Lester Freamon. He encountered Boseman on the set of Da 5 Bloods, a Netflix Original which premiered on Netflix earlier this year.
Clarke Peters reveals how he misunderstood Chadwick Boseman
Peters opened up about that encounter on Good Morning Britain with co-hosts Ranvir Singh and Sean Fletcher on Monday. "Hindsight teaches us a lot of things," said Peters as he told the show how he misunderstood Chadwick Boseman, thinking he was spoiled because of success:
"I was really excited to work with him. But when my wife asked what Chadwick was like, I said I thought he was a little bit precious. She said why and I said because he's surrounded by people who were fawning over him."
At the time, Clarke Peters was not aware that Chadwick Boseman was actually suffering from colon cancer. Boseman and his family received the diagnosis in 2016. That is why while filming Da 5 Bloods, Boseman had carers around him. However, when Peters saw them, he thought that the success of the Black Panther had gone to his head. Peters told GMB:
"He had a Chinese practitioner who was massaging his back when he walked off set, he had a make-up lady massaging his feet, his girlfriend was there holding his hand. I was thinking that maybe the Black Panther thing went to his head."
Now that the tragic news of Chadwick Boseman's death and his four-year-long struggle with cancer is made public, Clarke Peters regrets his judgment on the actor.
Clarke Peters recalls the hard work Boseman did on-set despite having cancer
The beauties of filming. Always wanted to be Wired with this guy.@clarkepeters #da5bloods pic.twitter.com/zc3a7KWBFI

— Chadwick Boseman (@chadwickboseman) June 27, 2020
Clarke Peter then told GMB how he regretted thinking poorly about Boseman, saying:
"But now I regret even having those thoughts because they were really looking after him."
Peters then mentions the tremendous hard work that Chadwick Boseman did on-set of the movie, despite suffering from colon cancer:
"Listen, we were in 104-degree weather, running with equipment up to 40 pounds on our backs, going through these scenes. That young man did all of that while ill. I'm sorry.
Moreover, Clarke Peters also talked about how Chadwick Boseman's death was not a loss as everyone thinks. In fact, Boseman gave everything to the community and served his purpose. And the black community has gained a role model to follow for many years. Peters said:
"I'm not sure that we've lost. I think that he served his purpose. But we lost a very sweet soul, we lost a fine actor, we lost a man of integrity. But what we've gained is that he put a lot of younger people of color on track. If everyone has a purpose in life he certainly played the role of hero in many, many ways."
The director Spike Lee also praised Boseman for his incredible hard work
Other than Clarke Peters, Spike Lee, the director of Da 5 Bloods, also revealed the tremendous hard work that Boseman put into the Netflix film. Lee told a crowd after he dedicated "Gone Too Soon," by the Jacksons to Boseman:
"We filmed Da 5 Bloods in Thailand, and it was hot, jungles, mountains, and Chadwick was there with us all the way. I never, ever suspected that anything was wrong. No one knew he was going through treatment, chemotherapy. A trouper. He never complained. He was there every single minute, at the moment, and his performance is testament to what he put into that role and all his roles."
Boseman's death was announced on his official social media accounts when the actor passed away last Friday. That was the first time the world got to know about his colon cancer diagnosis. While suffering from cancer, the actor worked in 7 films, including his iconic Marvel film Black Panther, which changed pop culture forever.