Fans have been eagerly waiting for Kill Bill Vol. 3 for more than a decade now. The first two films from the franchise left fans hungry for a third volume. Moreover, the creator Quentin Tarantino has repeatedly said that he's more than willing to work on a third film. Adding to that, Vivica A. Fox has sorted out a casting role for Tarantino as well. She wants Zendaya to play her character Vernita Green's daughter in the third volume!
Zendaya as Vernita Green's daughter?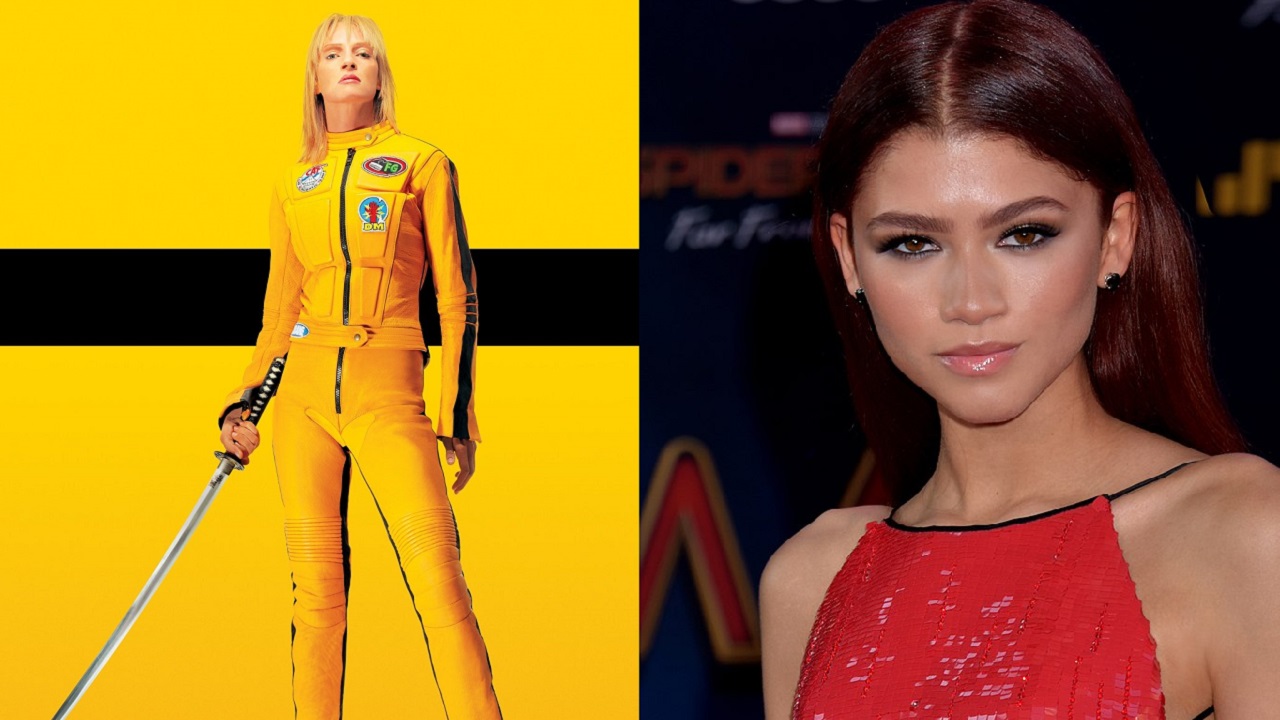 Zendaya's name came up in Fox's interview with NME. She said that even though she hasn't heard any official word about Kill Bill Vol. 3, Zendaya's name immediately popped up in her head:
I haven't got any official word (on Kill Bill Vol. 3)… I had a feeling that hopefully (Tarantino) was waiting on the actress who plays my daughter to grow up a little bit. But then I was doing an interview and they asked, 'What young actress would you get to play your daughter?' and I was like, 'No, Ambrosia!,' but they meant an established actress. So I went, 'Zendaya!'
Zendaya does fulfill all the boxes for playing Vernita Green's daughter in the upcoming film. She is tall, just like Uma Thurman, and can easily play a dominating role as she did as Beatrix Kiddo in the first two films. And Fox was very excited about it too.
How hot would that be? And that would probably green light this project. Because (Zendaya) and Uma are both very tall, and it would just be kick-butt ,and I love her. Hopefully now we can put that out, like 'Tarantino, cast Zendaya!' And spark his interest to put it on the fast track. Wouldn't it be amazing?
It gets better for Zendaya, as Quentin Tarantino is just as interested in Kill Bill Vol. 3. Vernita Green's daughter saw her mother getting killed at the hands of Uma Thurman's Beatrix Kiddo. And in the film, Beatrix told her to seek her for revenge when she will be old enough. After 17 years, it's safe to say that she is old enough and Zendaya would fill in her mold perfectly.
Quentin Tarantino is in the mood for Kill Bill Vol. 3
Zendaya has a very strong acting profile at a very young age with her roles in Euphoria, Spider-man Homecoming, and Spider-man Far From Home. And with Kill Bill Vol. 3 in Quentin Tarantino's plan, things are looking even more glamorous for Zendaya. Tarantino said last July:
If any of my movies were going to spring from my other movies, it would be a third 'Kill Bill.'
Zendaya got some good news last December as well, Quentin Tarantino further doubled down on the possibility of the film. However, she has to wait for it for a few years, as Tarantino said:
I just had dinner with Uma Thurman last night. I do have an idea of what I would do with (Kill Bill Vol. 3). That was the whole thing, conquering the concept. What has happened to The Bride since then? And what do I want to do? I didn't just want to come up with some cockamamie adventure. (Beatrix Kiddo) doesn't deserve that. The Bride has fought long and hard. I have an idea now that could be interesting. I still wouldn't do it for a little bit. It would be at least three years from now. It is definitely in the cards.
Zendaya fits perfectly into Quentin Tarantino's plans. The Euphoria and Spider-man Homecoming actress has a long career to look forward to. But, Zendaya must be eyeing a Quentin Tarantino film to consolidate her position as a serious actress in Hollywood. And it looks like Vernita Green's daughter will be the tailor-made role for Zendaya.