I don't know about you guys but I can hardly keep myself calm after watching the last week's episode of Peacock's Vampire Academy. Some of you might not know that this exclusive Vampire TV show is inspired by a novel of the same name as the TV show "Vampire Academy".
There was actually a movie of the same name that came out in 2014 but it couldn't garner a lot of attraction and was declared a flop by movie critics. On the other hand, Peacock's Vampire Academy is becoming popular with its jaw-dropping and bone-cracking episodes. The story of the TV show is a bit different from the novel. However, fans can't wait to see how the talented producers Julie Plec and Marguerite Maclntyre add their magic to the actual story.
Well, Vampire Academy's episode 9 was just released and with that big of a cliffhanger, you must be aching to know when the next episode comes out. Fortunately, it's not too far away. We just have to wait for a day now.
Here is a list of movies to watch if you miss watching Vampire Academy !!
Related: Vampire Academy Episode 9's Ending Left Us Asking All These Questions
Vampire Academy Episode 10 Release Date
Interestingly titled 'Ascension', Vampire Academy's episode 10 will release on October 27th, 2022. It's only one day away! We cannot wait to see what happens in the show that never fails to surprise us.
Where can you watch Vampire Academy Episode 10 online
It'll be available to stream for users that have a subscription to Peacock. And unfortunately, only US residents have access to Peacock's platform.
Related: Vampire Academy Episode 9 Release Date
Here's what happened in Vampire Academy so far
(Spoilers ahead)
May the Saints have mercy on the Dominion, because all hell has broken loose. Thanks to one conniving little woman named Tatiana Vogel (Anita-Joy Uwajeh).
Tatiana was actually conspiring with the Strigoi and they all ended up ambushing the Dominion. This happened when their security forces were busy exchanging Strigoi Sonya (Jonetta Kaiser) in return for her still-normal sister Mia (Mia McKenna-Bruce). This evil plan was conceived by the Strigoi parents of Christian Ozera (Andre Dae Kim).
Elsewhere, Rose (Sisi Stringer) and Mason (Andrew Liner) have left the Dominion because they wanted to live a life where they were not servants to the kingdom. Dmitri (Kieron Moore) was stuck in a dungeon awaiting his punishment. And in a shocking turn of events, it turns out that Lissa's brother Andre (Jason Diaz) was alive. He was being kept by Tatiana.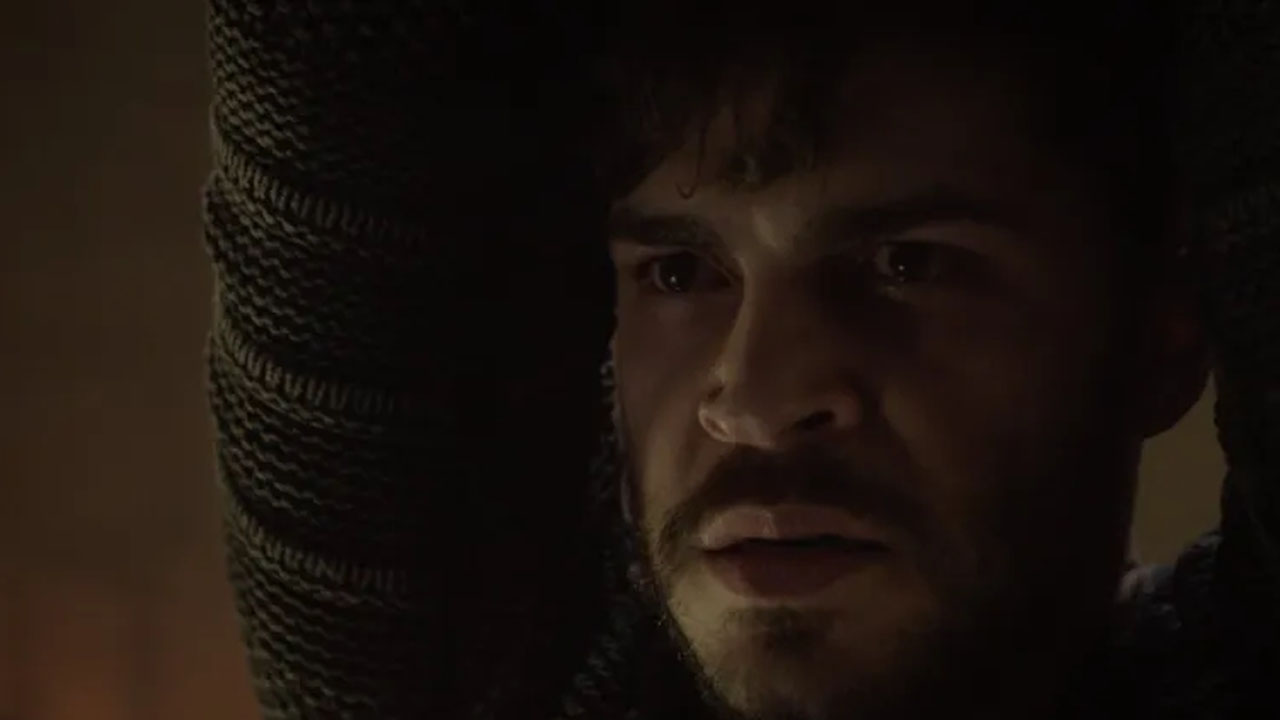 Lissa (Daniela Nieves) doesn't know this yet and came up with a plan with the current queen. Lissa convinced the queen to halt the trials and stick to her original decision of choosing Lissa as the next ruler of the Dominion. The queen decides to wait until Lissa is ready.
This was important because the competition between Tatiana and Victor (J. August Richards) was getting ugly. The ambush in the latest episode is only evidence of that.
When so much has happened, we cannot wait to see what Vampire Academy episode 10 brings for us all. Is it going to leave us very much confused? Maybe it's time to set timers on our phones and grab extra pop-corns and soda from the supermart. Because Vampire Academy's Episode 10 is surely going to be very interesting.