One of the most memorable characters from the '80s TV show Full house was Stephanie Tanner, played by Jodie Sweetin. As the middle child, we saw her have some pretty hilarious and absurd moments like when she was 6 and got married. So, I do not think there is a lot about her that we find surprising when she returns as a thirty-three-year-old DJ on Fuller House. Still, we see some pretty amazing moments in the show of her alongside DJ Tanner (Candace Burr), Jessi Katsopolis (John Stamos), Dad Danny Tanner (Bob Saget), Kimmy Gibbler (Andrea Barber), and others. However, Part B of Season 5 has brought us the most amazing throwbacks that we did not know we needed. But trust me, we needed them!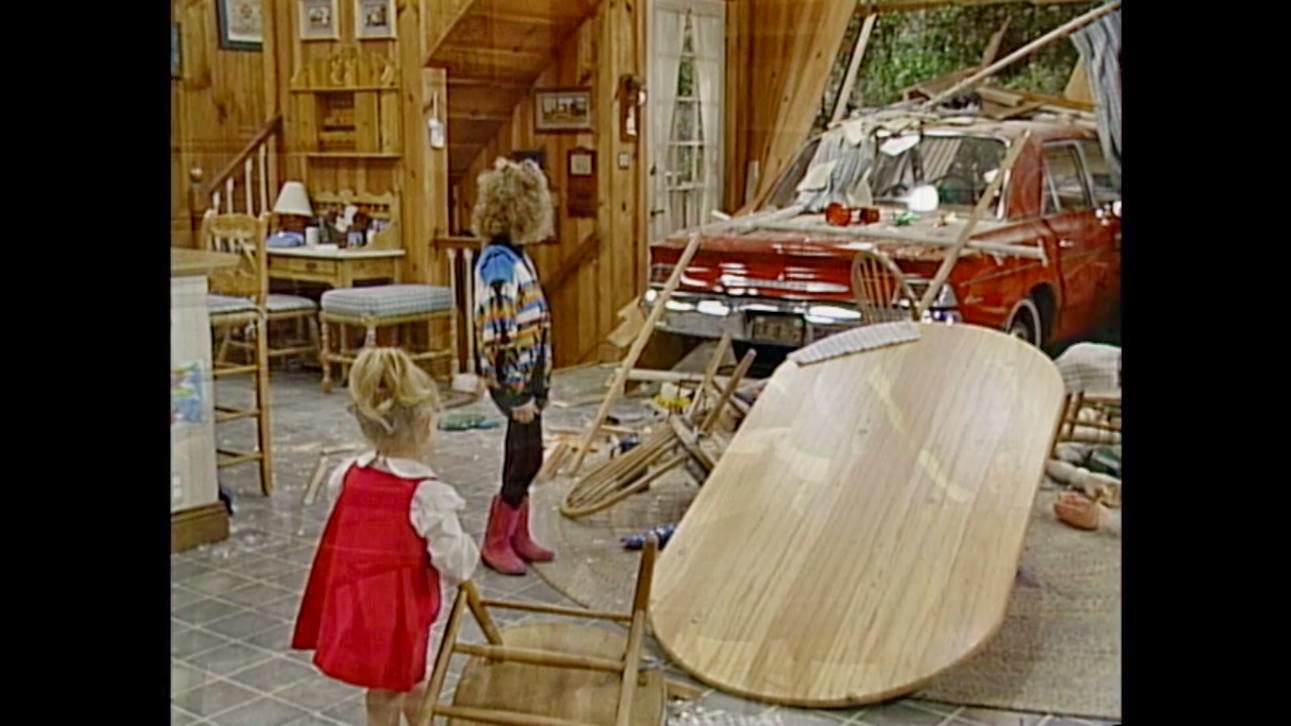 Stephanie Tanner breaks the kitchen: AGAIN!
In season 5's episode 12: Cold Turkey, we see the iconic scene unfold – again. Uncle Joey (Dave Coulier) brings Rosie 2 around and parks it in the backyard. Stephanie Tanner is cooking Thanksgiving Dinner for the family and sends Danny, Jessi, and Joey to get the turkey from Uncle Monty's. However, things do not go as planned. The 3 get locked inside a freezer. Meanwhile, Stephanie finds out that DJ was cooking dinner behind her back. In a fit of rage, she storms into Joey's car pulls the gear (in reverse), and drives right into the kitchen!
Instead of Michelle (Mary-Kate Olson), DJ's son, Tommy Fuller says the lines;
There's a car in the kitchen!
It's honestly a delight to watch.
https://www.instagram.com/p/CA_Mz8On0zi/
Jimmy Gibbler Re-enacts her Love Shack Dance!
Okay this one, all you Stephanie Tanner fans are going to want to sit down for. In Season 5 Episode 6: The Nearlywed Game, Jimmy Gibbler (Adam Hagenbuch) dances Stephie's dance from the Full House Season 3 Finale Episode: Our Very First Telethon.
This Instagram page made a parallel of the dance and we dig it!
https://www.instagram.com/p/CBBzFvho5LF/
Have you watched the Fuller House Finale yet? Let us know in the comments below!