In these times when Black Lives Matter protests and COVID-19 crisis is ramping up, actors and artists are beginning to voice their political opinions. Similarly, Sopranos star Steve Schirripa did the same when he went on Joe Rogan's podcast called The Joe Rogan Experience. There, he said that the Mayor of New York, Bill de Blasio is the "worst f***ing human" on planet Earth.
Steve Schirripa lets one go on Bill de Blasio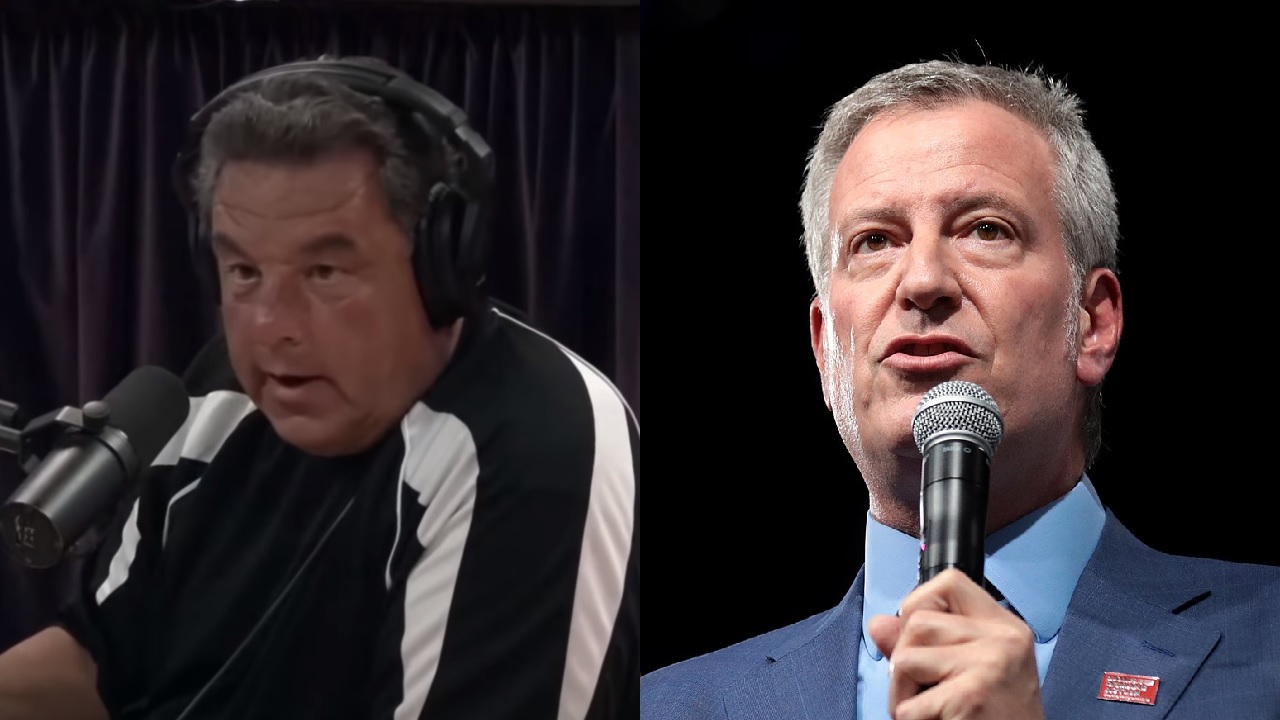 Things have been very dire in New York ever since March. First, it was the COVID-19 pandemic and the enormous amounts of death New York City saw. But then, there were the Black Lives Matter protests and the riots made the situation worse. And upon seeing that, Steve Schirripa let it loose against the Mayor of New York, Bill de Blasio. On The Joe Rogan Experience podcast, Rogan asked Schirripa what is New York like right now, to which Schirripa responded:
I'm not a political guy at all Joe, like not at all but he (Bill de Blasi the worst f***ing human that maybe walks the face of the earth. I kid you not and you know I owned an apartment in Manhattan for 9 years and when he became the mayor, within a year you saw, even six months right, you saw like these f***ing changes. I'm going, I'm out I'm selling my f***ing place and I sold my place.
Steve Schirripa was really infuriated of Bill de Blasio's performance as the Mayor of New York. He further explained what he thought De Blasio did wrong when Joe Rogan asked him what the Mayor did wrong:
All kinds of sh*t, the cops, basically they have one hand tied behind their back. He changed all these laws stop and frisk dadada. Some needed to be changed, some not. Just the homeless is everywhere all of a sudden. The trains are impossible. There's all kinds of sh*t going on you know, and I have to blame the mayor.
Now, Steve Schirripa claimed to be a non-political guy, but he passed a lot of comments on politics in the podcast.
He's also pro-police
One opinion of Steve Schirripa that could be termed problematic was his support for the police. In the recent Black Lives Matter and George Floyd protests, he said he supports the cops. But, his reasons were a bit amateur:
I'm pro cop. I play a cop now, you know. I've been on blue blood for five years, I play it to death.
You can hear his whole opinions in this video. And if you want to hear more from Steve Schirripa, then follow his Talking Sopranos podcast with Sopranos co-star Michael Imperioli. On it, the duo talk in detail about the never heard before stories of The Sopranos.