Angelina Jolie, recognizable for being that kind woman who travels around the world and has something to do with the United Nations Organisation, was once the most talked about icon and s*x symbol in the world. Her acting career peaked in the early to mid-2000s when she churned out one hit after another. My first impression of her was that she was someone who looked like Lara Croft from the Tomb Raider video game.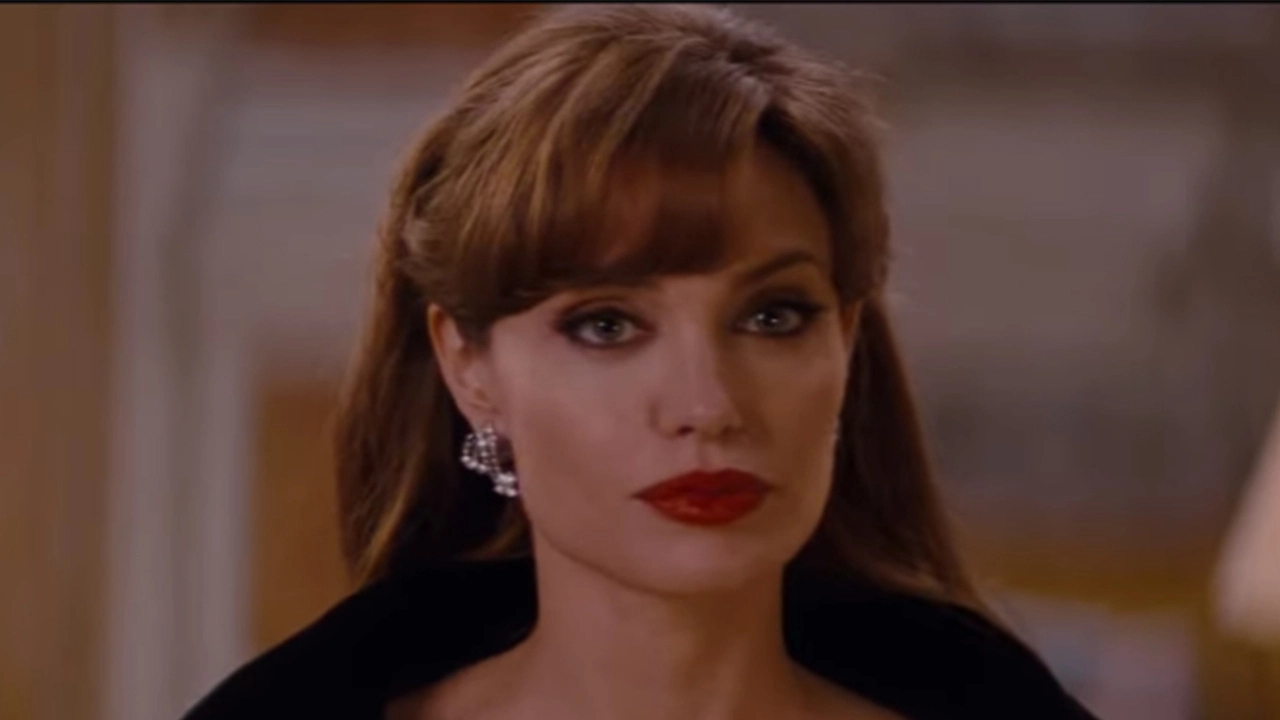 Little did I know, in the upcoming years, she would be becoming one of the most celebrated icons in Hollywood. During this era, she did a mouth-to-mouth kiss with her brother at the Oscars, wore a vial with Billy Bob Thornton's blood, and 'stole' Brad Pitt from his then-wife, Jennifer Anniston (of F.R.I.E.N.D.S. fame). She also made a bunch of great movies. That's what this article is about. So, let's get down to it.
Here are my top ten Angelina Jolie starrers to watch:
The Tourist
Angelina Jolie and Johnny Depp in a romantic comedy? Yup! That's right. This lighthearted, slow-paced film is the perfect thing to play in the background in your hotel room on an evening when there's nothing better to do until you realize that it's not half bad. That should happen halfway into the film.
Although it starts trudging, it picks up midway and becomes an interesting watch. The effortless comedy Depp adds to his scenes and the peculiar chemistry the costars share make it a worthwhile watch and have the potential to surprise its viewers, ending up as an unexpected treat.

Mr. & Mrs. Smith
Spies who are married and have concealed secret identities but here's the rub: they're on
opposite sides. Watching this movie, you will sense the strong chemistry between the stars Brad Pitt and Angelina Jolie and perhaps understand (though Jennifer Anniston might not) why they decided to get together. This action-packed flick features the two Hollywood heavyweights in their prime and on top of their game.
There's off-hand humor, lots and lots of bullets being fired and the film is sexier than Sharon Stone in an investigation room (wink wink). You guys definitely have to put Mr. and Mrs.Smith on your list for some of the best Angelina Jolie movies. Because all we want to do this summer is stream movies on Netflix and chill.
By The Sea
As opposed to number 9 (made at the start of the relationship) this one was made when Brad Pitt and Angelina Jolie's marriage was falling apart. That is precisely what makes the acting performances in this one nothing short of breathtaking. If you've ever been through a breakup and know the moments leading up to it, this will strike a chord with you. This film will make you hurt as you see an American couple staying at a French hotel as they struggle to find a way to save their marriage.
If a gripping drama and strong acting performance is your cup of tea, you will definitely love By The Sea. Our very own Angelina produced and directed this film herself which is all the more reason for you to add this on to your best Angelina Jolie Movies list to watch.
Related: Zombie TV Shows And Movies To Watch On Netflix
Salt
She (Angelina Jolie) is a CIA agent who finds herself accused of being a Russian spy. Now she must do everything to escape. Is it going to be easy? Of course. She has years of training as a spy, after all. 'Salt' has everything Angelina Jolie became famous for, femme fatale with lots of luck on her side and near escapes that keep you on the edge of your seat.
What's better is that director Philip Noyce famous for his Harrison Ford action thrillers from the 90s decided to pair with Angeline Jolie in this movie. The result is a thoroughly entertaining couple of hours that will be well worth your time.
Related: Best Billy Bob Thornton Movies And Tv Shows
Girl, Interrupted
Angelina Jolie, Winona Ryder, Brittany Murphy, Jared Leto; need I say more? Susanna (Winona Ryder), a troubled girl, gets sent to a mental institution after a supposed suicide attempt. There she meets multiple women whom she ends up befriending. She is faced with the choice to be part of the world on the inside or on the outside.
Featuring strong acting performances and lots and lots of drama, this film is sure to become an instant favorite if you are a drama junkie. Moreover, it is one of those films that stays with you long after you are done watching it.
Wanted
Do you think you can curve bullets with a flick of the wrist when you are shooting a pistol? Me neither. But Angelina Jolie and James McAvoy sure can in this blockbuster from 2008. Their teacher? Morgan Freeman. I mean, could you ask for more from a film starring these super celebs?
There's lots of swearing that add to the gritty edginess of the film and Angelina Jolie is a tatted assassin who couldn't be sexier. It is easily one of 'the' defining action films of the decade.
Related: Julia Garner: 10 Best Movies And TV Shows Of The Actress
A Mighty Heart
In this Angelina movie, Marianne (Angelina Jolie) starts a frantic search for her husband, a Wall Street Journal reporter, after he goes missing. Based on the true story of the Daniel Pearl abduction in Karachi and subsequent killing, this intense drama offers one of the best acting performances of Angelina Jolie's career as she plays a pregnant woman determined to find her husband in a foreign land.
"A Mighty Heart" is a must-watch on Angelina Jolie's best movies list and is not to be missed.
Related: The truth about Angelina Jolie & The Weeknd's relationship status, finally revealed!
Maleficent
Who else could play the charming and seductive evil witch from Sleeping Beauty when Disney decided to make a film about a villain but Angelina Jolie? It's the role she was born to play. With her commanding on-screen presence and perfect dialogue delivery, the film is a cinematic treat.
Of all Disney movies that played around with the idea of turning classic animated fairytales into live-action flicks, this one is perhaps the greatest triumph.
Related: Best Angelina Jolie Movies To Watch
Gia
Does drug abuse go hand in hand with fame and fortune? It does when you're Gia Carangi (Angelina Jolie). This is a story about a lost girl who meddles with mind-altering drugs and gets herself in trouble when she contracts HIV from an unsterile needle. The critics loved this one and for good reason. The film features a young and explosive Jolie who refused to break character even between scenes and felt she could purge her demons by playing this role.
The result is the rawest and most piercing performance of her career. Do not miss adding Gia to your must-watch Angelina Jolie movies list.
Related: 10 Steamy Game Of Thrones Scenes
Changeling
Changeling is the type of Angelina Jolie Movie that makes you feel unsettled. It tops the list of Angelina Jolie movies to watch for the same reason. This movie gives the opportunity to the absolutely stunning actress to shine in what is uniquely Angelina's territory. That is mysterious, eerie, and unsettling. It also tops the list because it's got Clint Eastwood at the directorial helm and as we all know, he rarely goes wrong in that arena. Christine (Angelina Jolie) reaches out to the LAPD when her son goes missing.
When they find a boy fitting her son's description, she insists he is not her son. If you were stranded on a desert island and could only have one movie from this movie list to watch, this should be it.

We are keeping our fingers crossed and anxiously waiting for Maleficent 3: Mother Of All Faeries's trailer to drop soon so that we can add it to our upcoming Angelina Jolie movies list.
Related: Best Ryan Reynolds Movies To Watch On Netflix In 2023