Tanner Buchanan has established himself as being among the top rising talents in the industry over the last several years. While some may have assumed he was just another attractive face, Tanner has proven them wrong time and time again. He has risen up the ranks since making his big debut back in 2010, becoming a star on the small screens as well as the big screens. And today we are here with a list of some of the best Tanner Buchanan movies and tv shows.
Although he is most known for his television appearances, he has been branching out into movies, which has allowed him to demonstrate his true potential. While Buchanan is just kick-starting his career and has not done too much work yet. He is still absolutely someone you want to seriously consider if you're not familiar with his work yet. Hence here is a list of some of the work he has done over the course of his career.
Related: Addison Rae practiced kissing Tanner Buchanan in free time to prepare for He's All That role
1. Chance
Chance was one of the films that suffered greatly as a result of the COVID-19 epidemic in 2020. As we all know how tough the year was for everyone, especially the entertainment industry. The film was planned to be shown in a restricted number of cinemas, however, due to COVID constraints, this never materialized. Consequently, the film received very little recognition, regardless that Tanner's performance was outstanding.
The story itself narrates the tale of a real-life person called Chance Smith, a talented young baseball star who committed suicide after becoming embroiled in a love triangle. Tanner Buchanan played Colton in the film, a kid who went to the same school as Chance. Colton started making a move on Chance's girlfriend. Buchanan's performance in the film brought the role to life in profound and heartfelt ways.
If anyone doubted his ability to perform lighthearted parts, this was a perfect indication to show how gifted he truly is. Having said that the movie didn't get the amount of love it deserved, but it's still one of the best Tanner Buchanan movies out there.
2. He's All That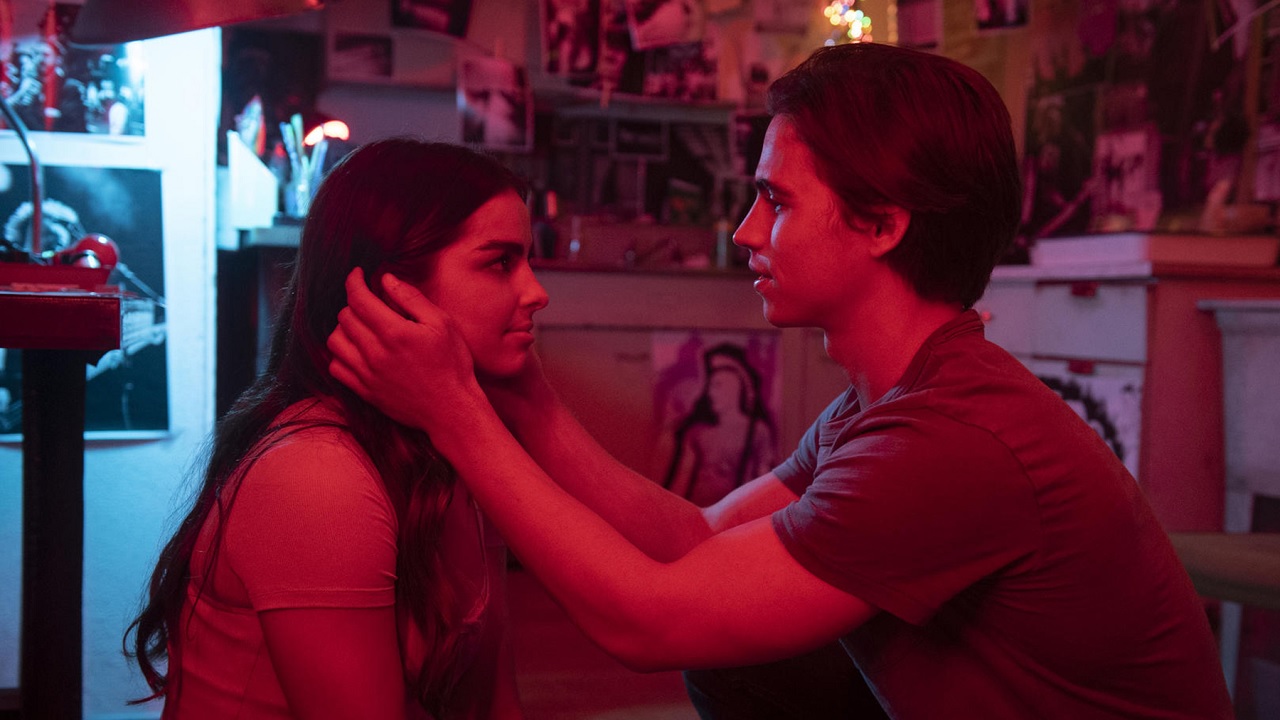 Buchanan's most recent and largest film role he has done is for 'He's All That'. In this movie, he stars alongside the famous TikToker, Addison Rae. The film that was released on Netflix is a recreation of She's All That, the famous '99 rom-com. The recreation is largely identical to the original, with the exception of a few updated tweaks to make it more modern.
In addition, the genders of the main characters are reversed in the current film. Tanner portrays the role of Cameron, an average kid that gets a transformation from the trendiest girl in school to become prom king. As opposed to She's All That where a popular guy transforms a random classmate into the prom queen. While He's All That did not receive too many praises due to certain controversies, Tanner Buchanan did prove himself. He also proved that he could easily be the newest heartthrob of the generation. Despite of getting less attention, this movie is still one of the best Tanner Buchanan movies out there.
Related: Addison Rae is nervous about her acting debut in "He's All That"
3. Jake Squared
Buchanan's first film appearance was in Jake Squared, even though it was not a particularly large production. This may be the reason why this is not a much-talked-about film. Hence, not many people are aware of its existence. The story of the movie follows a middle-aged filmmaker, Jake Klein. Whose film shoot gets interrupted when some unusual and uninvited guests show up, including his younger self. They start giving him advice on how to fix his broken life.
As a result, there is utmost chaos everywhere. Tanner plays the role of Sammy in the film. Though he had a little part in the film, it was a perfect vessel for him to be seen in the entertainment industry. It also led to Tanner Buchanan working with some of the most talented actors and experts in the film industry like Jennifer Jason Leigh, Elias Koteas, and Virginia Masden.
4. Max Winslow and the House of Secrets
Max Winslow and the House of Secrets is basically a science-fiction film. The story follows a group of kids that enter a tournament in order to win a mansion from Atticus Virtue (played by Chad Michael Murray), a billionaire. However, the real problem begins when they find they're up against a supercomputer that has complete control of the mansion and has threatened to outsmart them all.
Tanner Buchanan gained quite a bit of screen time as one of the movie's primary cast members, so it was wonderful to see him branch out and do something else. In addition, one of the most noteworthy aspects of Tanner's career thus far is that he has already gained expertise working in a variety of genres. And this movie is among our best Tanner Buchanan movies list.
5. Anything
Another one of Tanner's projects that did not get a lot of recognition was 'Anything'. However, Buchanan still gave a marvelous performance. The story follows Early Landry (played by John Carroll Lynch). Earl is trying to deal with the recent loss of his wife. As a result, he decides to live close by to his sister, Laurette (played by Maura Tierney), who lives in Los Angeles. The film shows how Early adjusts to the new city and finds an unexpected friend in his neighborhood who happens to be a transgender woman.
While Buchanan did not get much screen time in the film, it definitely provided him with an opportunity to work with some big names in the industry. It also allowed for him to use this as a stepping stone to further find more work.
Cobra Kai
If you're looking to watch Tanner Buchanan's TV shows, Netflix's Cobra Kai should definitely be on top of the list. Netflix's Cobra Kai is a continuation of the 90's Karate Kid movies of the iconic characters of Daniel LaRusso and Johnny Lawrence. Tanner plays the role of Johnny's estranged son Robby. The action-packed show brings you a fun mix of nostalgia, suspense, comedy, and heartwarming moments. Four seasons are currently available to watch on Netflix, with the fifth one set to premiere soon.
Bringing in a whole generation of new fans, the Karate Kid franchise continues to wow its audiences. The show was created by Josh Heald, Jon Hurwitz, and Hayden Schlossberg and is a brilliant watch. It features the original cast of William Zabka, Ralph Macchio, and Martin Kove, along with new faces Tanner Buchanan, Mary Mouser, Xolo Maridueña, Jacob Bertrand, Peyton List, Courtney Henggeler, and Vanessa Rubio.
Addition: Cameos
While Tanner has not done a lot of prominent work in the industry, he has been making cameos ever since he was a kid. He has made cameos in some very popular mainstream TV shows like Grey's Anatomy. In an episode of the ninth season of the show, Buchanan plays the role of 'Lucas', a student who visits his teacher after she is said to have cancer. Furthermore, he has also made a cameo in ABC's Modern Family where he played the role of an extra for a Halloween episode in the show's second season.
Furthermore, he played a recurring character, Jack Downey, in the show The Fosters. Jack is a friend of the main leads of the show, Callie and Jude, who they meet at a foster home. Buchanan made a cameo as Chad Brad Bradley in Netflix's Fuller House in the third season of the show. Chad is shown to be the captain of the dance team and finds himself a rival in one of the show's main lead children, Ramona.