Are you a fan of Spider Man movies? Then get ready for an exciting history lesson! Sony rebooted the character in 2012 with Marc Webb's duology, featuring Andrew Garfield as the web-slinger.
However, in 2015, Sony and Marvel Studios joined forces and the franchise was refreshed with Tom Holland taking over the role. Jon Watts then directed 2017's Spider-Man: Homecoming, and his latest installment, No Way Home, delighted fans and critics alike.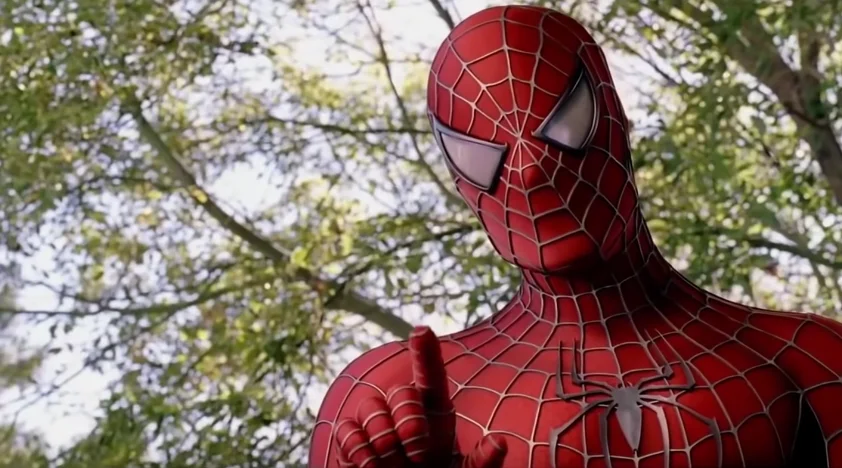 Not to mention, Sony's animated Spider-Man: Into the Spider-Verse won the Academy Award for best feature, and its sequel, Spider-Man: Across the Spider-Verse, is set for release in 2023.
We've ranked all the Tobey Maguire Spider Man movies in order, and more exciting Spider Man movies are coming soon – so stay tuned.
Who is Tobey Maguire?
Tobey Maguire was a teen actor before establishing a varied, prosperous film career in works like. He entered super-blockbuster terrain with his starring role in the Spider-Man franchise; later projects have included Brothers (2009), The Great Gatsby (2013), and Pawn Sacrifice (2015).
He has also worked as a producer. At the time of the first "Spider-Man" movie, Tobey Maguire was 27 but his youthful looks made him a great fit for the role of high-schooler Peter Parker. And his chemistry with Kirsten Dunst as Mary Jane Watson was so convincing that you felt the connection between them.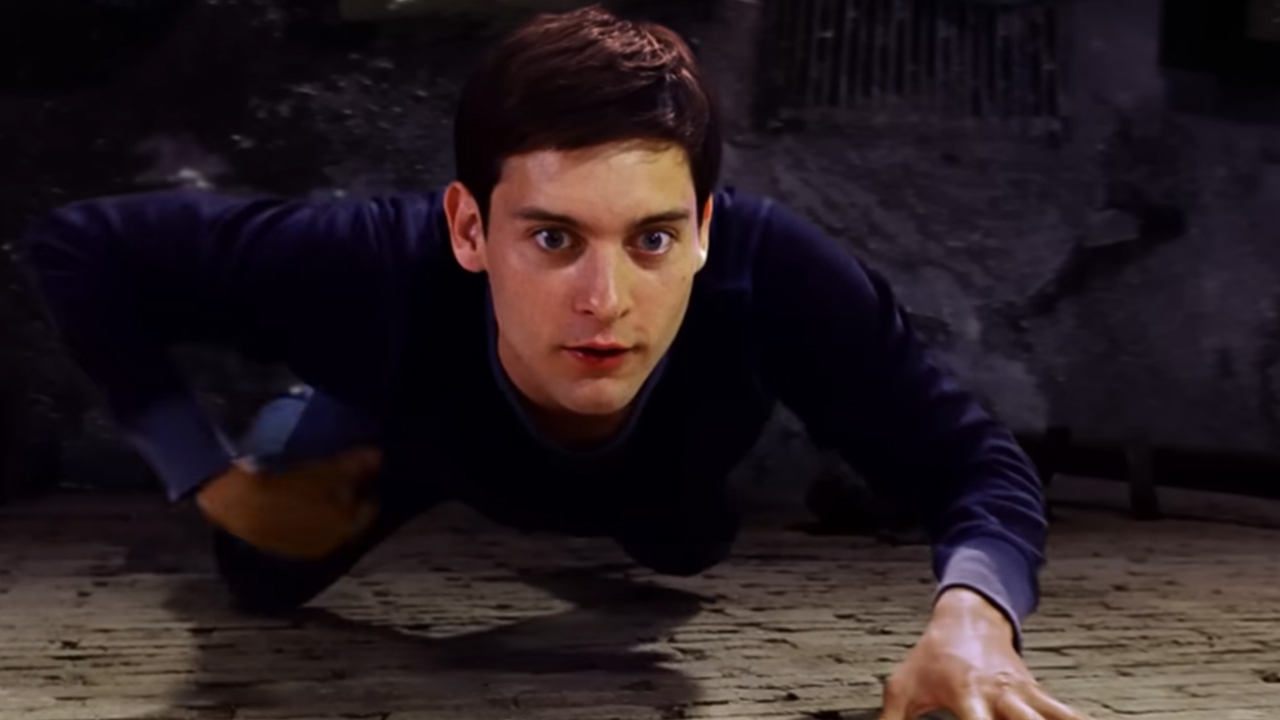 Although two other actors have since taken over the role of Spider-Man, as the latest movie is released, I still remember Tobey Maguire as the one who started it all. Tobey Maguire made a huge transition when he took on the role of Spider-Man in 2002!
With the help of some fantastic special effects, he went from a nerdy teen to a comic book hero. The movie- which had been in copyright limbo for almost a decade- also starred Willem Dafoe and Kirsten Dunst in Spider-Man.
It was a huge success, breaking the box office record with $114 million in its opening weekend. He reprised his role as Peter Parker in both 'Spider-Man 2' and 'Spider-Man 3', and even starred in the Oscar-nominated film 'The Good German' in 2006. He is the best Spiderman in all Spider Man movies.
The Tobey Maguire Spider Man Movies In Order
Spider-Man (2002)
Have you heard about Sam Raimi's Spider-Man? It's the movie that cemented superheroes in pop culture after Blade and X-Men had already started to bring them to wider recognition.
And it's no wonder why – the very first Spider-Man movie in the Raimi series set the bar for all the other entries! It was a smashing success, becoming the biggest movie of 2002 and being named one of the most revered superhero movies of all time. Pretty impressive, right?
Wow, it's been almost two decades since Spider-Man hit the big screen and it still stands out as one of the most beloved superhero movies of all time!
We all remember Peter's first web swing and that iconic upside-down kiss – it's clear Sam Raimi captured the essence of the character. Out of all the Spider Man Movies before the Marvel Cinematic Universe, Spider-Man remains the most faithful and complete adaptation of Spidey's origin story.
It's no wonder why it broke records and became the biggest movie of 2002. J.K. Simmons was a great choice for the role of J. Jonah Jameson in Spider-Man; he was the ideal fit and his performance has been hailed as one of the best in the genre's history. Retaining Simmons as Jameson was a wise choice made by Webb and Watts, and it is a true credit to their cinema.
Tobey Maguire's portrayal of Spider-Man has been highly praised for its shy and endearing take on the character – despite some fans criticizing his lack of one-liners. In recent years, this criticism has grown, especially with some adaptations focusing more on Spider-Man's wit.
When the Green Goblin assaults Aunt May or Spider-Man in the third act, which can be quite gory for a superhero film, Spider-Man isn't afraid to venture into some dark territory.
This may turn off younger audiences, yet it's impossible to dispute how significant and stirring this film is. Particularly the ending with Danny Elfman's score is a timeless masterpiece that will take you to new heights. The movie may be a little dated, but it still holds up well over time. It was the first superhero movie of Spider Man movies.
Spider-Man 2 (2004)
Spider-Man 2 is a must-watch if you're seeking a fantastic superhero movie! It's not only among the best Spider Man Movies ever produced; it's also among the best superhero films ever.
Astonishingly, filmmaker Sam Raimi was able to outperform his excellent debut film. Peter Parker has honored his commitment to fighting crime and has remained a formidable hero two years after Uncle Ben's passing. Don't miss this fantastic film.
Peter Parker might have believed that his life in New York was improving, but he was mistaken. His private life is a complete mess. He is struggling in college, on the verge of bankruptcy, and he is powerless to stop his true love, Mary Jane, from being married to someone else. There is no worse situation than that. But hold on, it does.
Otto Octavius, Peter's new tutor, has changed his name to Doctor Octopus and adopted a new persona. A nightmare. It's no surprise that Spider-Man 2 is such a success – after all, Tobey Maguire is the perfect Peter Parker!
His heartfelt emotion, torment, and humorous moments stand out in this movie. Plus, we get to see more of Peter's sassy side than ever before. Tobey Maguire's comic timing is spot on; you can't help but laugh along with Peter's misfortunes. This movie is the best of all time Spider Man movies due to the storyline and acting of Tobey.
It's no wonder that Spider-Man 2 is considered one of the best superhero films of all time. You can't help but root for Doctor Octopus as a villain because of Alfred Molina, who gives one of the best villain performances in the history of superhero movies.
Through the shared tragedies of Peter and Otto, Spider-Man 2 examines the effects of strength and the sacrifices one must make to be a superhero. Have you seen the train fight in Spider-Man 2? It's an absolute must-watch – a whirlwind of action that shows off Spidey's powers.
And if you thought the theatrical cut was amazing, wait until you see the 2.1 version! It features the classic scene of J.K. Simmons' Jameson prancing around in Spider-Man's costume – so funny and so memorable! Don't miss out on these spectacular Spider Man Movies moments.
Spider-Man 3 (2007)
It's been more than a decade since Sam Raimi's Spider-Man 3 hit theatres and it's still remembered as the weakest entry in the Spider-Man franchise. Despite being released years ago, it's still being mocked by fans – even more than the other Spider Man Movies!
There's no excuse for this one – it was just a bad movie through and through. Peter Parker's (Tobey Maguire) life is going well a year after the events of Spider-Man 2; he has successfully balanced his superhero duties with his career and is even getting set to pop the question to Mary Jane Watson. (Kirsten Dunst).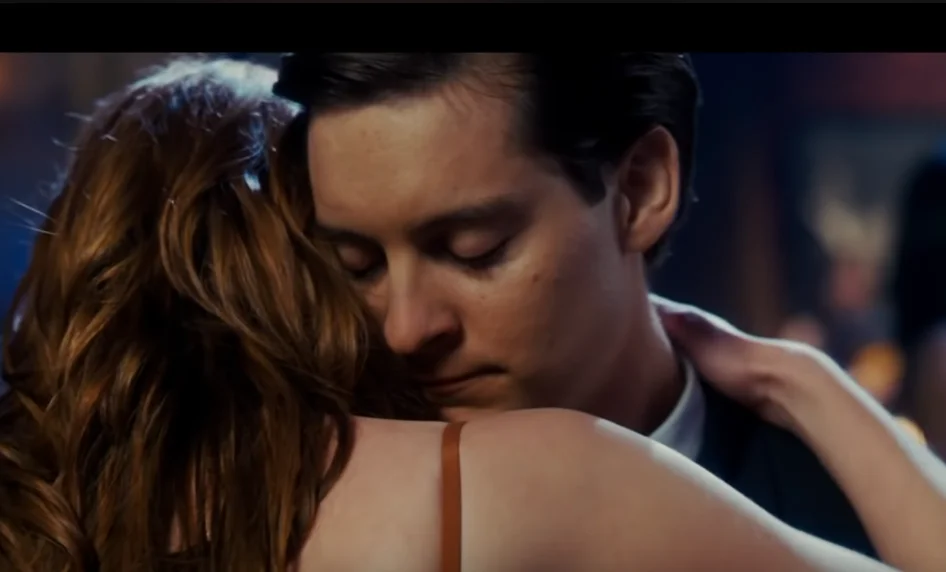 Unfortunately, roles of James Franco in Spider-Man as the New Goblin and the Sandman (Thomas Haden Church), and a weird black symbiote from space soon arrive. They upset Peter's newly found peace. Will he be able to turn things around once more?
You know what they say about Spider-Man 3 – it's remembered more for fizzling out than for bringing the series to a satisfying conclusion. But, if you put the emo street-dancing aside, you'll see that this movie still has some awesome action sequences.
Think Peter's aerial battle with the New Goblin or his underground showdown with Sandman – they're still as exhilarating as ever. The Sandman scene from Spider-Man 3 is without a doubt the film's most memorable scene. The Sandman was not the basic villain of the Spider-Man movies, but we see him as an anti-hero along with Venom.
It's an extraordinarily moving moment that is made even more so by the union of great CGI and a piece of emotional music. When his deteriorating hands are unable to grasp his daughter's pendant, it is truly heartbreaking.
The rest of the movie, however, lacks this degree of skill because of confusion and a plethora of subplots that cause it to dribble from one scene to the next. When Mary Jane is kidnapped for the third time in the series, it's clear that something isn't quite right.
Sam Raimi, the director of the movie, famously disliked the inclusion of the villain Venom, but Sony and producer Avi Arad pushed for it anyway. Unfortunately, this means that Venom and the symbiote arc overall felt undeveloped, as did characters Gwen and George Stacy, played by Bryce Dallas Howard and James Cromwell.
It's no surprise that Sam Raimi was unhappy with Spider-Man 3, and it's safe to say that it's a dark and disappointing stain on Spider Man Movies' past.
Spider-Man: No Way Home (2021)
Peter's life has never been more chaotic and under such intense scrutiny than it is now in the wake of the shocking post-credit scene in Far From Home.
Disheartened by how his double life has affected his family and wanting to reclaim his privacy and control, Peter turns to Doctor Strange, played by Benedict Cumberbatch, for help.
Can the good Doctor come up with a magical solution to Peter's problem? We have a treat for all of you Spider Man Movies lovers, boy, oh boy! No Way Home will take you on an epic trip and is undoubtedly the biggest Spider-Man film we've ever seen.
However, the multiverse is opened up and Spidey receives far more than he bargained for when Peter's hesitation results in a magical misfire. So, while the movie's breadth and scope are a blessing, they also create a particularly difficult set of problems. Watching how the wall-crawler tackles everything will be entertaining!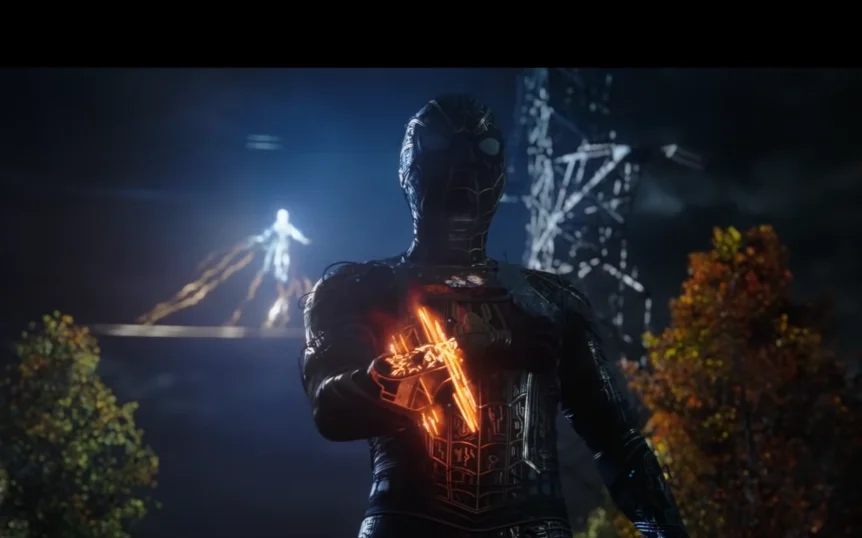 The early chapters of No Way family certainly have their job cut out for them with Peter's family situation and Spider-Man foes to contend with. We've had some notable accomplishments as well as some less notable ones, such as the CGI of the Lizard or the awkward discussions.
Sadly, a few subplots and interactions feel hurried, and some characters don't give enough time to shine. But rest assured, what comes next will astound fans to the core. Spider-Man: No Way Home has some great moments, but unfortunately the story sidelines a few characters for too long and a couple of subplots are left underdeveloped.
We can only imagine how breathtaking it would be if these plotlines were explored more in-depth! Despite this, the movie is full of joy and it's almost impossible not to love it. We think you'll forgive the shortcomings once you see them for yourself. It's clear to see that Watts and Company are all in on this third Spider-Man movie!
They seem to have taken on board the critiques of both their series and the Marvel Cinematic Universe, and No Way Home is packed with Easter eggs and Marvel references that just add to the excitement.
There may be the odd misstep, but for the most part No Way Home does a great job at balancing the pathos and bathos that are integral to Peter Parker's story – and it's a real joy to see Tom Holland and his co-stars shine in their roles. It is one of the most viewed Spider Man movies of Tobey Maguire, along with his old villains.
If you're a fan of Spidey, you'll be gushing over the positive changes in No Way Home for a very long time! However, you might not be as impressed as you were with Spider-Man: Into the Spider-Verse if you're not already well-versed in the Spider-Man universe.
The MCU trappings of No Way Home, which prominently emphasizes Spider Man Movies, might not be enough to entice newcomers. Whether it's seen as a corporate cash grab or an earnest celebration of a beloved character, Spider-Man: No Way Home is sure to please viewers in some way.
The film premiered in Los Angeles on December 13, 2021, and was released in the US on December 17 as part of Phase Four of the MCU. Critics have praised the story, direction, action sequences, emotional weight, and the performances of Holland, Dafoe, Molina, Tomei, Garfield, and Maguire, as well as the cast's chemistry.