After a lot of anticipation and speculation, we finally have the first images from Marvel's upcoming movie Spider-Man: No Way Home. This is the third installment of the MCU's version of Spider-Man. However, there is something really special about this movie. Since the MCU is experimenting with the concept of the multiverse, Spider-Man couldn't stay immune to it either. And the fans are all in for it! And yesterday, Marvel finally gave their fans the first Spider-Man: No Way Home trailer. But, some of them felt like something was missing. Fans were eager to spot Andrew Garfield and Tobey Maguire alongside Tom Holland as Spider-Men. Although they didn't get to see that, this lineup is all but confirmed.
Related: Tobey Maguire & Andrew Garfield reportedly joining Tom Holland in Spider-Man 3?
What was in the Spider-Man: No Way Home trailer?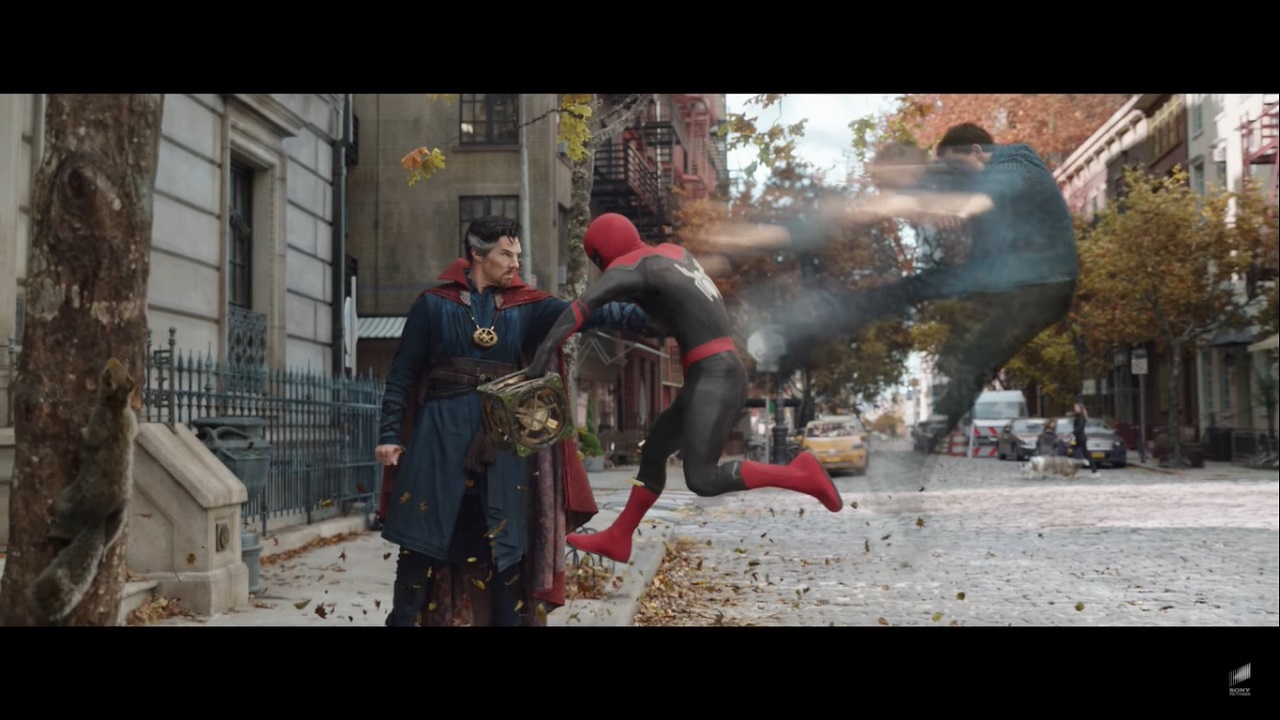 The internet, especially Twitter, pretty much went into meltdown as soon as the Spider-Man: No Way Home trailer hit YouTube. It started with Tom Holland's Peter Parker trying to come to terms with a life of fame. Not only does he have control of Stark industries after the death of Iron Man in Avengers: Endgame, he also has to deal with James Jonah Jameson exposing his true identity to the entire world in Times Square. However, he is having a really difficult time dealing with the publicity.
His private life is pretty much always under surveillance. He can't even spend a single moment with Mary Jane (Zendaya) and Aunt May (Marisa Tomei) without being harassed by photographers. Moreover, Peter even got into legal trouble over the killing of Mysterio. To sum it up, there is rest or enjoyment for Peter Parker, and that's when he goes to Doctor Steven Strange. He asks the sorcerer to find a way to make everyone forget that Peter Parker really is Spider-Man. However, the spell goes horribly wrong.
As a result, the Multiverse just opens up, plunging Peter's entire world into chaos. And that's when we see Doctor Octopus (Alfred Molina), the Sandman (Thomas Haden Church), and Green Goblin (Willem Dafoe) in the Spider-Man: No Way Home trailer. However, the fans wanted more. Or specifically, two more actors that they were dying to see.
Why it isn't such a big deal that we didn't get to see Tobey Maguire and Andrew Garfield?
The real hero that Marvel fans were aching to see was Tobey Maguire. Call it nostalgia or just his exceptional performance in the Sam Raimi Spider-Man trilogy, but fans really missed him. And they did not let their displeasure get the best of their humor, as they made some really funny memes.
However, Marvel fans have no reason to be worried or disappointed at all for now. First of all, bringing three Spider-Men into the same film from different multiverses is an incredible undertaking. Why would Feige decide to give it away in just the first trailer of a movie that is still 5 months away from release? To see three different renditions of the same superhero team up in one movie is unprecedented even by Marvel's standards. Therefore, it makes sense that they would want to make that confirmation as grand as possible.
Moreover, with the inclusion of Doc Ock, Goblin, and The Sandman, portrayed by the same actors in the original trilogy, it is all but confirmed that Tobey Maguire will feature in this film along with Andrew Garfield. All fans have to do is wait till December 17th till Spider-Man: No Way Home is released in theatres. As of now, you'll have to make do with the trailer and the rumors.
Related: All upcoming Disney Marvel movies and their release dates