We hear talks of Warner Bros. Discovery looking to finalize a deal with HBO Max to produce a Harry Potter Tv series.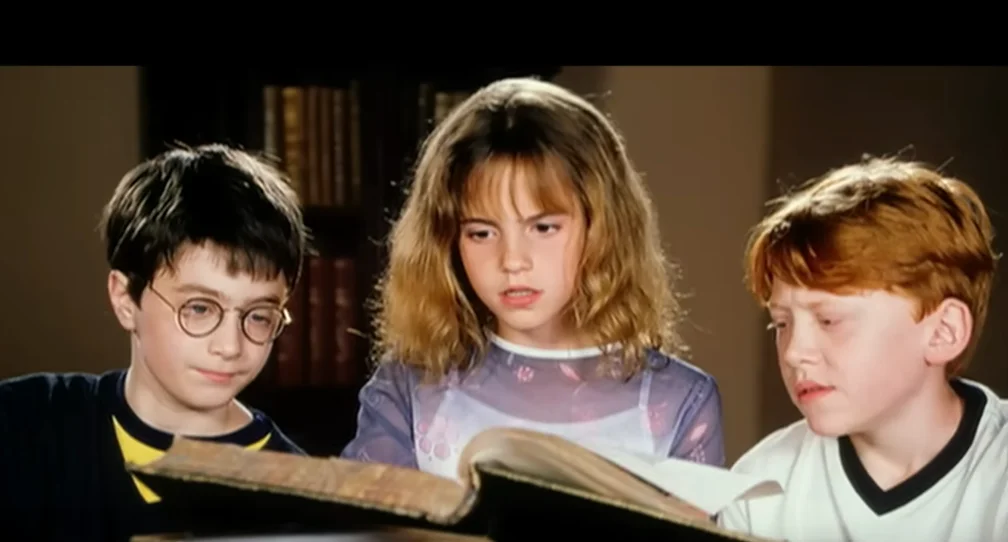 Harry Potter Tv Series Rumors
As per a report by Bloomberg, talks are underway for a new TV series that would be based on J.K. Rowling's iconic Harry Potter book series, rather than a spinoff set within the same universe as the "Fantastic Beasts" films. The plan is to create a Harry Potter Tv Reboot for all the Magic Tv show lovers. In simpler words, a new season for each book with lots of magical creatures, which could potentially extend the franchise for many years to come. While there's no official word from HBO Max on this yet, it's exciting news for Potterheads everywhere!
Even better, Rowling is said to be involved in the project of Wizarding World to some extent, although she won't be the main creator or showrunner. This means that the magic of the original books could be brought to life on screen in a fresh new way, while still staying true to the author's vision. All the Harry potter fandom cannot wait to see what spells and surprises are in store for us!
Sources in the know suggest that discussions about the tv reboot of Hogwarts School of Witchcraft and Wizardy between Warner Bros. Discovery and J.K. Rowling's team are still in the preliminary stages. The studio is reportedly hoping to bring the potential series to its streaming platform, HBO Max, which is set to merge with Discovery+ and undergo a rebranding soon.
It's worth noting that the studio has been interested in a Harry Potter TV series for a while now, with rumors about the project surfacing as early as January 2021, before WarnerMedia's acquisition by Discovery in 2022.
As Warner Bros. Discovery gets ready for its upcoming investor and public presentation on April 12, fans are eagerly anticipating any news about the potential series. The event will showcase the integration of HBO Max and Discovery+ and highlight the company's upcoming slate of streaming content.
Of course, fans of the franchise will know that the "Harry Potter" brand is already hugely popular and successful, with the original book and film series grossing over $7.7 billion globally. Despite the main story coming to a close, the series has continued to thrive with spinoff movies, theme park attractions, a successful Broadway play, and a hit video game. So, it's no surprise that Warner Bros. Discovery is keen to keep the magic alive on screen with a Harry Potter Tv series!
Related: This Harry Potter Star Voiced The Main Character In 'Avatar: The Last Airbender'!
Harry Potter Tv Series – J.K Rowling's Involvement
It looks like J.K. Rowling will be involved in the development of the potential Harry Potter TV series, but according to a report by Bloomberg, she won't be the showrunner or primary creator. Instead, Rowling will take on a producing role to make sure that the show stays true to the original books' vision. Including all the dark magic, Hogwarts Houses, and Hogwarts professors, time travel and a wizarding society.
This news comes as Warner Bros. gears up to create a new streaming strategy that revolves around existing intellectual properties (IPs), and the studio has apparently been considering creating a Harry Potter TV show for a while now. With HBO and Discovery coming together to form a unified streaming service, it's an exciting time for fans who are eager to see more from the wizarding world with all the Harry Potter characters..
Harry Potter Tv Series – The Old Cast
It's still a mystery whether we'll see any familiar faces from the original "Harry Potter" films in the new TV series. Daniel Radcliffe, Emma Watson, and Rupert Grint famously played the roles of Harry, Hermione, and Ron, respectively, but it's not clear if any of them will be returning for the new show.
It's also uncertain if the series will even feature any of their characters, so we'll just have to wait and see what the future holds for the wizarding world on TV in the fantasy tv shows genre.
Harry Potter Tv Series – The Controversial Rowling
It's worth noting that the new "Harry Potter" TV series may face some challenges due to J.K. Rowling's involvement. The author has come under fire for her controversial views on the transgender community, which has led to backlash from fans and cast members alike. Some of her comments on social media and in essays have been seen as anti-LGBTQ+, even though she has stated that she supports trans people.
Cast members like Daniel Radcliffe, Emma Watson, Rupert Grint, and Eddie Redmayne have spoken out against her remarks, and many fans of the series have expressed disappointment in her rhetoric. While Rowling's role in the Warner Bros. TV Series is still unclear, it's possible that her views may continue to be a point of contention for some viewers.
J.K. Rowling's controversial comments about the LGBTQ community may have impacted her financial situation. A recent report revealed that Brontë Film and TV, a production company, in which Rowling holds a majority stake, experienced a 74% decline in profits. The subsidiary company of Brontë, Harry Potter Theatrical Productions, is responsible for the hit Broadway show Harry Potter and the Cursed Child. While part of the drop in profits can be attributed to the COVID-19 pandemic and the temporary shutdown of the show, it's worth noting that production had resumed by 2021.
This means that a portion of the profit loss could be due to Rowling's controversial remarks, which have sparked ongoing backlash. It's unclear how these controversies will continue to affect Rowling's financial standing and public perception, particularly as the new "Harry Potter" tv series comes into fruition.
Related: 10 Craziest Fan Theories About Harry Potter That'll Shock You
Harry Potter Tv Series – Efforts At Warner Bros. Discovery
According to sources, Warner Bros. Discovery CEO David Zaslav and HBO chief Casey Bloys have been trying to convince J.K. Rowling to approve a new Harry Potter Tv series. The studio has been keen on expanding the franchise for some time, with Zaslav noting during a Q4 2022 earnings call that they intend to take "full advantage" of their intellectual property, including Harry Potter.
Aside from the upcoming Warner Bros. tv series, the company has other projects in the works, such as new films based on The Lord of the Rings, a prequel series for Stephen King's "It," and more "Game of Thrones" content. The company has also enlisted James Gunn and Peter Safran to reboot the DC Universe.
The company is set to unveil its new streaming strategy, which will involve combining HBO Max and Discovery+ content, at a press conference next week. If you're looking for more Book-to-TV adaptations, then you should definitely give Bridgerton and Shadow and Bone a watch.