James Gandolfini was one of those colleagues that would keep the entire workplace alive with his personality. The Tony Soprano actor would play pranks around, especially with co-star Lorraine Bracco on The Sopranos. However, Bracco was a tough cookie herself and knew how to get back at Gandolfini. And that she did once, with the help of a fart machine!
James Gandolfini was left baffled by a fart machine!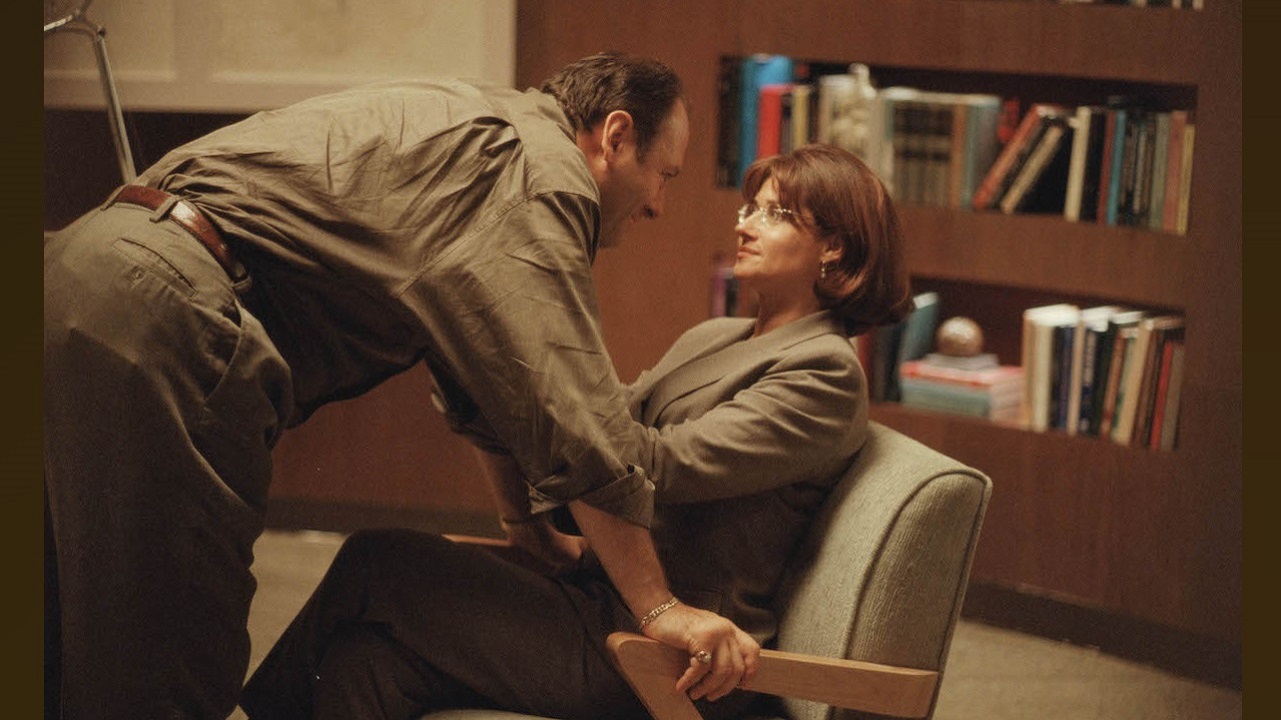 Lorraine Bracco appeared as a guest on the Gangster Goddess Broad-Cast, which is a podcast hosted by Adriana La Cerva actress Drea De Matteo. Bracco talked about her iconic therapy sessions as Dr. Jennifer Melfi with Gandolfini's Tony Soprano. While recalling one of these precious moments, Bracco talked about this one time she had a crew member tape a fart machine underneath her chair to prank James Gandolfini. She said:
"I said to Jimmy, 'Listen, I don't feel good, I don't know what I ate, I'm sweating'. So I set it up — my stomach is killing me, the whole thing. Then with Marchetti, I would [clench up], and he would press the button."
James Gandolfini was left so baffled by the sound of the fart that he couldn't believe it was happening for real. He tried to find a whoopie cushion on Bracco's chair, but couldn't find anything. Bracco then recalls:
"Jimmy finally said, 'You're f*cking around with me,' and he grabs me and he takes my chair and he lifts up the cushion — but there's nothing there!"
However, don't think for a second that James Gandolfini was innocent when it came to playing pranks. In fact, he used to take his clothes off when the camera would be focused on Lorraine Bracco while shooting The Sopranos. Moreover, this one time Gandolfini gave Bracco this huge gift, which flattered her a lot. But, when she went into her trailer to open it, it was a huge Rooster! Yes, Gandolfini gifted her a huge cock. And the actress admitted that it was the most hideous thing she had ever been given by anyone.