It's a fact that The Sopranos almost became an overnight success. The audience just hadn't seen anything like it before on television, ever. But, there were some who didn't weren't big fans of the show. And what's interesting is that one of them was a cast member on the show. We're talking about the famous David Proval, who played the infamous Ritchie Aprile on the show. But, he didn't hate it for the reason you imagine.
When David Chase wrote Ritchie Aprile's character, he knew he had to get its casting just right. It's really hard to find an actor who could play such a devious character, full of rage. And so, David Proval entered the scene. Proval was famous for starring alongside Robert De Niro and Harvey Keitel in Mean Streets (1973). And so, he had the required deviance suitable for Ritchie. Proval also read to play on The Sopranos in season 1, but couldn't get the part. And that's why he hated watching the show.
David Proval was envious of The Sopranos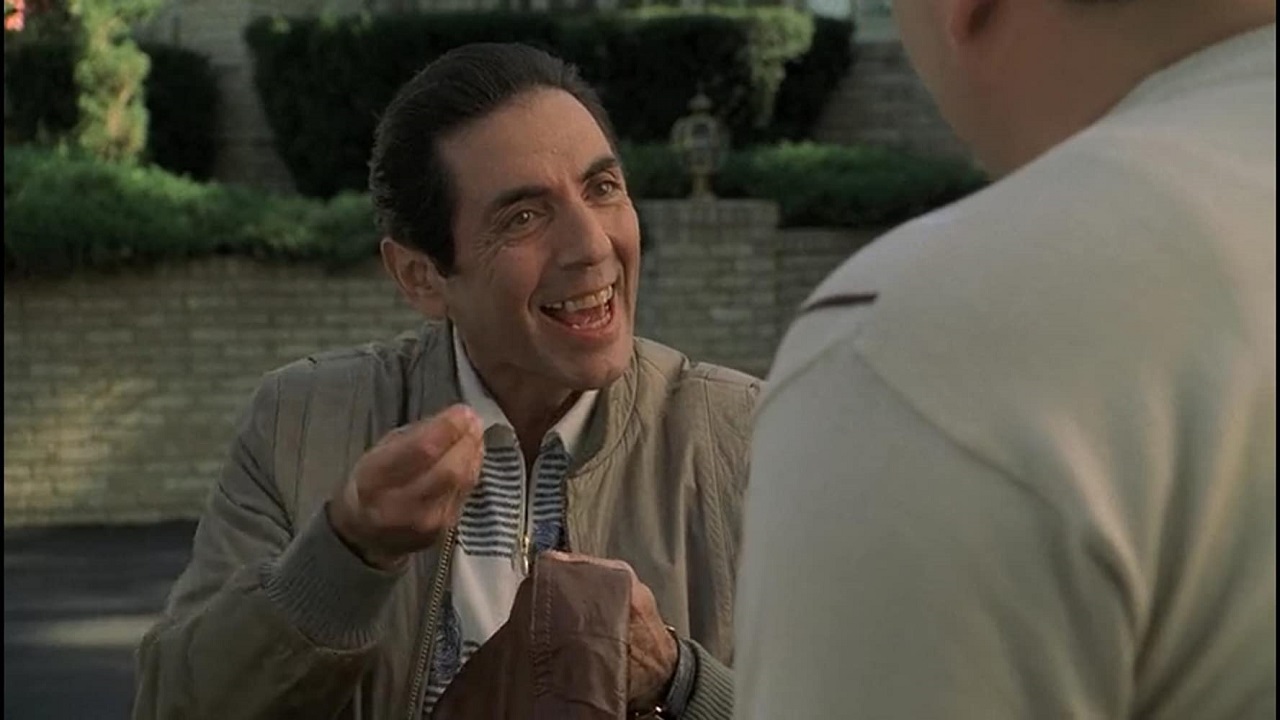 Proval recently appeared on Michael Imperioli and Steve Schirripa's Talking Sopranos podcast, where he recalled the time he got the Ritchie Aprile part. He auditioned for the role but had to compete against James Russo and Robert Pastorelli, two actors that he respected a lot. But, that unsettled him a lot, as he recalls thinking at the time:
"What the f*ck am I doing? What are they doing? I'm just burning. I go in, and I'm just nuts."
But, the producers of The Sopranos really liked what he did with Ritchie. And so they brought James Gandolfini to the room to see how the two play off of each other. Their improv session went really well too, but there was a slight problem of height as Gandolfini kept standing up. That forced Proval to turn towards the producers and say:
"You know, I play 6'4″"
Needless to say, Proval got the part. And that settled Proval's nerves quite a lot. However, he felt rage up until that point towards The Sopranos. He said:
"The first season, I stayed away from that show as much as I could. Because my skin was turning green with envy. I had to stay away from watching that show. I loved it so much."
And that's why David Proval never watched The Sopranos. He was envious of how good the show was and was dying to be a part of it. And a part of it he became, that too a memorable one.
Proval felt entitled to be a part of the show, just like Ritchie Aprile
David Proval was quite open about his struggle as an actor up until The Sopranos. And he used that struggle and that feeling of entitlement in playing Ritchie Aprile, as he told Imperioli:
"I'd been a journeyman actor to that point from 1973-99. There was something within me that felt 100% entitled to be on this show. It's hard to verbalize: entitlement, rage, and anger. There's a line they wrote: 'You can't give me what's already mine'. Richie understood that completely. And so did I. We gave our life to this. We gave our blood to this. And there's a point in life when we say, 'I'm entitled to this work.'"
And that's how David Proval used his rage from his real life in the way he played Ritchie. Ritchie himself had spent 10 years in jail, losing everything he had for the mob. And he had every reason to feel entitled about his place in this new world, just like Proval. That is what made his character arguably the scariest anyone had ever seen on television. This is what truly made The Sopranos so special.