High hopes, high expectations, and a plethora of shows. This is Emmy's single dilemma in this so-called golden era of TV. With the number of shows and networks waxing at the pace of a race car, the submission and selection of nominees have become a massive ordeal. The Handmaid's Tale and Game of Thrones are in the same category. And, equally, they deserve to take home the Emmy Outstanding Drama Series Award.
40% more comedies and 60% more drama series have been submitted for analysis. The categories are now bloating with the best of picks as nominees, and the lack of policing is creating mayhem. There are, undoubtedly, some deserving candidates sitting out and some undeserving ones sitting in. But this is now a regular rhythm for recent award shows, which can be avoided, not obliterated. Emmys are often a subject of scorn, owing to specific unfair nominations; however, they still ensure that major players sit in.
Outstanding Drama Series Competitors
This time too, the Emmy category for Outstanding Drama Series is full of great shows. These aren't just enthusiastically popular, but their critical reception is also worthy of commendation. I cannot pick a single show out of 'This Is Us, 'The Americans,' 'The Crown,' 'Stranger Things,' 'The Game Of Thrones,' 'Westworld,' and 'The Handmaid's Tale' which I think is not fit for the award. While all other tours de force holds their own forte, the victors of the past have an entirely different game. The Handmaid's Tale and 'The Game Of Thrones, which has held the mantle of the best show in history, are now pitted against each other.
Last Year's Win
At the previous Emmys, The Handmaid's Tale (THT) emerged as a formidable champion, taking home eight stupendous awards. The show was throned as the best show, and its lead star Elisabeth Moss grabbed the title of the best actress in a drama series. Sweeping away anything that tried to intervene in its path, THT made The Emmys -17 its own.
However, the show did not have an adversary with enough experience sitting on the throne last time. The Game Of Thrones hadn't aired any new episodes for long, but now that it's back from its seasonal break, it poses tough competition for The Handmaid's Tale.
Game of Thrones Long Rein in the Emmys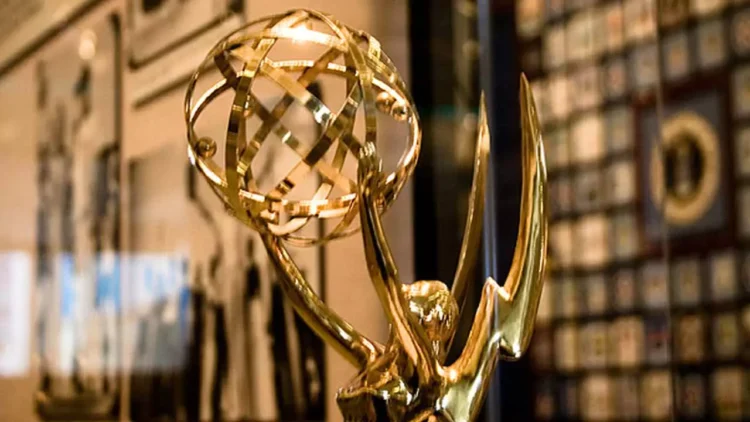 Game Of Thrones (GOT) has a cult of followers larger than those who voted for Trump as president. Or perhaps, a following more significant than the population of New Jersey. Having been in power for two consecutive years, the show has made its point clear: it's here to rule. The Handmaid's Tale currently holds 20, compared to Game Of Throne's 22 nominations. Game of Thrones finished with seven awards at the Creative Arts Emmy Awards, while The Handmaid's Tale fared with markedly less but consistent three wins.
Comparison of the two shows
This, however, does not put a strong case forward for GOT's consequent triumph at the best show section. It debates with facts against it. Game of Thrones is an epic; its sequences require larger-than-life labor and sufficient creativity to revert the set-up into an era of fantasy. Even if the storytelling is below the benchmark for such shows, they cannot be neglected owing to the overwork that takes in their making. But once the physic-techno setup has been praised enough, we can carefully scrutinize the show for its plot and performances.
There are not many vivid visuals to THT. The women are primarily plain Janes who don the same outfit every day. The show's second season furthered its commitment to portraying the zeitgeist of a futuristic poisoned society. The show's relentless feminist tone registered more brutally in its second season. With strong theatricals galore and its magnanimous storytelling, THT 2 surpassed the quality of GOT's last season. It lacked Game Of Thrones' stunning visuals and flying dragons but had its own figurative dragonesses whose phenomenal but actual performances bespoke more significant volumes.
We here are not undermining the dominance of other invincible contestants. THT and Game of Thrones have created their own legacy with their past victories; hence, they deserve to be in a brighter light than the emerging sovereigns.