The very famous American singer, Taylor Swift,  started her career at the age of 14. She has surely come a very long way in her music career. Taylor usually writes most of her songs. She has created many great hits and won tons of awards. She never fails to startle her fans with new tracks. But is this the only thing her fans are interested in? Definitely not.
The fans are equally interested in her personal life. (like who she is dating and who she is hating) .I guess every single celebrity has to pay the price of staying under surveillance 24/7 (by their fans and media).
Let's take a look at Taylor swift's relationship timeline starting from the year 2008 until now.
Taylor Swift And Joe Jonas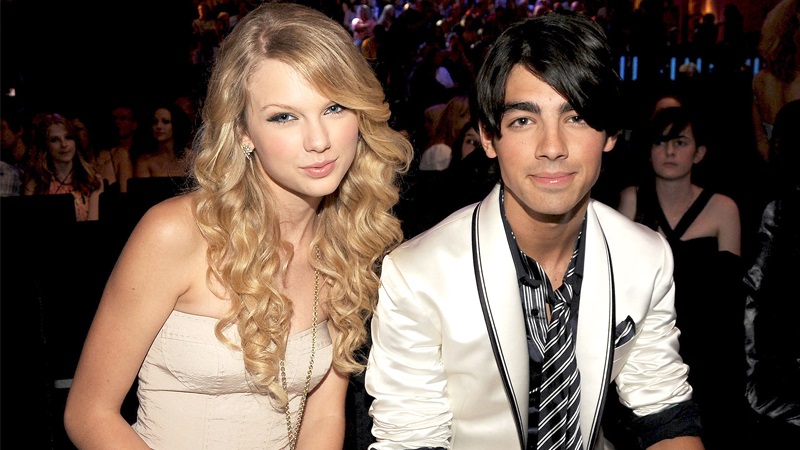 Sadly their relationship lasted for only 4 months, starting from July 2008 to October 2008. After a couple of years, Taylor appeared on The Ellen Show to promote her album "Fearless". She admitted that she had written the song "Forever And Always" for Joe. And that they haven't talked since their breakup. Taylor mentions:
when I will find that person who is right for me, Who will be wonderful. I am not even going to be able to remember the boy who broke up with me over the phone in 27 seconds when I was 18.
Lucas Till And Taylor Swift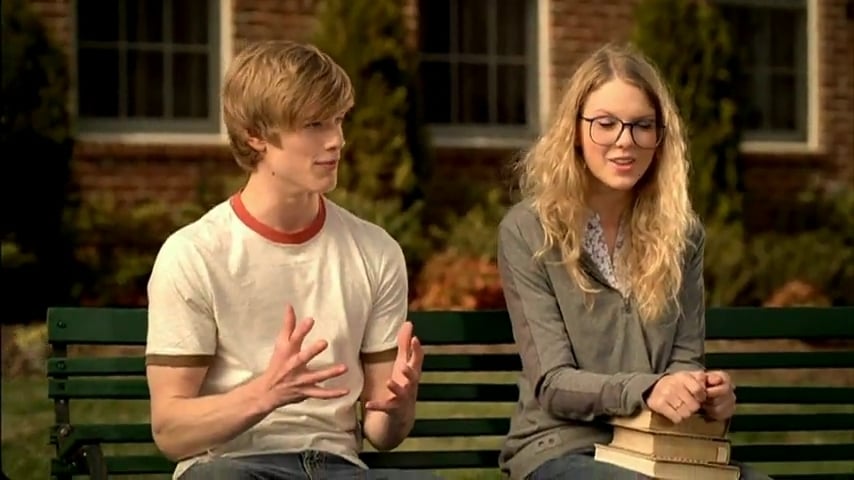 Lucas and Taylor sadly dated for a month only (March-April 2009). He played the role of the "Next Door Neighbor" in Taylor Swift's hit music video "You belong with me". (having one billion views on Youtube).
Lucas once answered 'who is a better kisser? Taylor or Miley?' To which, he replied: "I like kissing Taylor a little more". The person on the other side of the phone asked again "Maybe you have a thing for Taylor"? To which he replies "Maybe I do. Maybe I have since I was 16". The couple ended things on good terms. Mainly because Lucas liked Taylor more as a friend.
Related:
Taylor Swift's Miss Americana: Everything You Need To Know
Taylor Swift And Taylor Lautner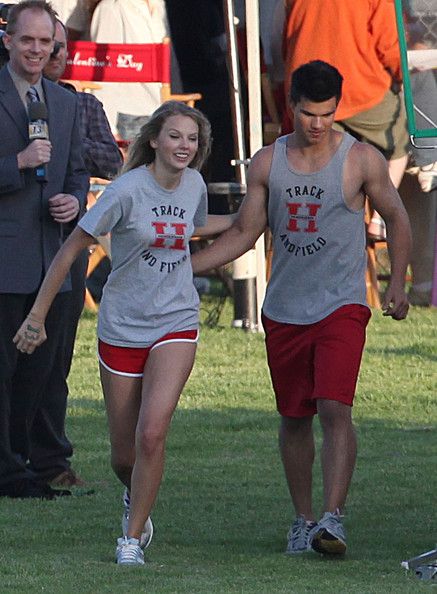 These two started developing feelings during the shoot of "Valentine's Day", a romantic comedy. Taylor plays the role of the best dumb highschool blonde and Lautner appears as an athlete. The couple's five-month relation (August 2009-December 2009) left fans in tears. As they not only looked good in reel life but also in real life.
Rumors are that Taylor Swift's "Back To December" was written about the Taylor-Taylor relationship. The lyrics are as sad as the story of their relationship.
Taylor Swift And John Mayer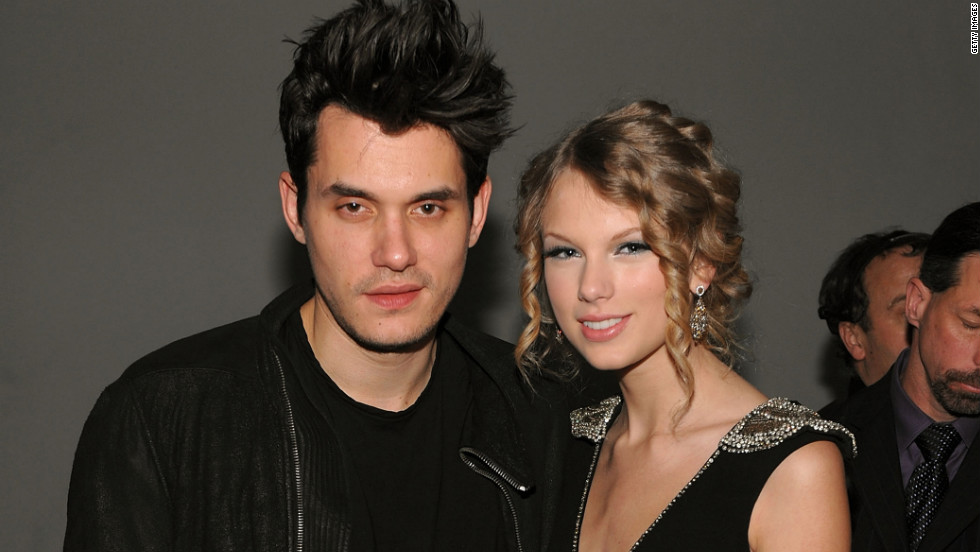 Their relationship lasted for nearly three months (December 2009-February 2010). The couple was rumored to be romantically involved after collaborating for John Mayer's "Half of my heart".
Taylor released the song "Dear John" right after the two ended things, in her 2010 album release.
With Cory Monteith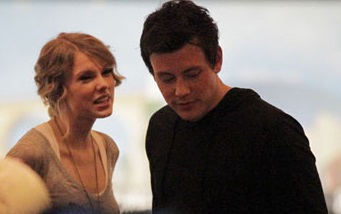 Well, Taylor and "the Glee star" never confirmed their dating rumors (they never even denied them). They were seen together on many occasions.
During an interview with Ellen Degeneres, Cory was asked if he is dating Taylor swift. To which he replies "no, we are just friends."
Taylor was devastated after hearing the news of Cory's death.
Taylor Swift And Jake Gyllenhaal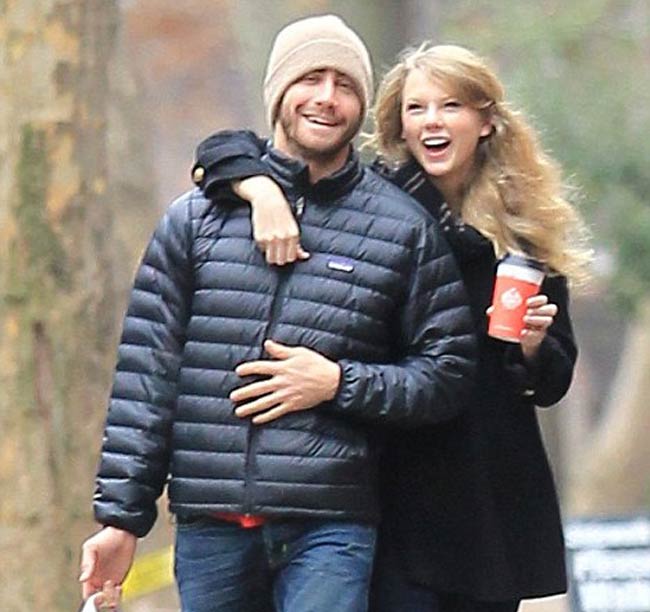 The couple only dated for three months (October 2010-January 2011). Rumors are Jake called it off as the 10-year gap wasn't working for him.
They were seen last time in public on 9th December 2010. A Few sources reported that Jake didn't show up On Taylor's Birthday party which was on 13th December. Taylor's songs "All Too Well" and "The Last Time" are written about Gyllenhall.
The first song refers to a sequence of details about their relationship. For instance, How Taylor forgets her scarf at Jake's sister. And how he sends her everything back but still keeps a tight hold on her scarf. Which he was spotted wearing after the breakup, leaving fans in utter confusion.
She also mentioned in an Interview with GMA that the song was a lot longer, as she had so much to say about their heartbreaking relationship.
With Adam Young
These two never officially dated each other. Exchange of emails and a couple of meet-ups later, Taylor got so inspired that she wrote the song "Enchanted".
When Adam realized the song "Enchanted" was about him. He released a cover of the song on Valentine's Day. Don't you all think this is actually a very sweet gesture?
Taylor Swift And Chord Overstreet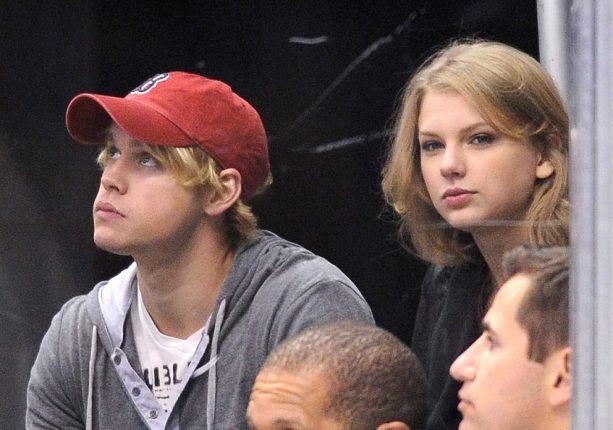 Swift and the Glee star "Chord" attended Los Angeles Kings NHL. They also had a dinner date afterward.
Taylor Swift And Eddie Redmayne
Taylor And Eddie allegedly started dating during the auditions of Eponine in Les Miserables (directed by Tom Hooper). However, he later confirmed that they never dated. They just met at the auditions.
With Zac Efron (2012)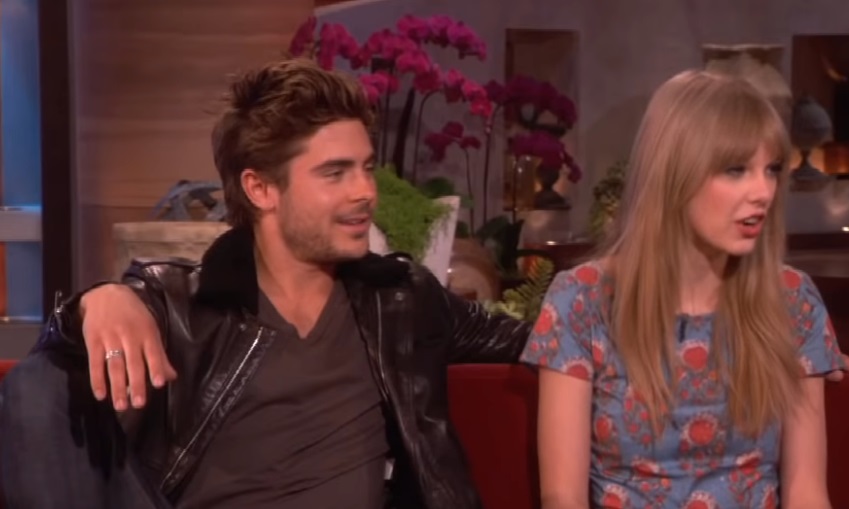 Zac Efron (The High School Musical) was reportedly dating Taylor Swift during the promotions of their movie "The Lorax". These two continuously denied the rumors of their relationships
Oh! And how can we forget them making a funny version of "Pumped Up Kicks" during an interview with Ellen? And singing it at the top of their pancreas, lungs, and tonsils?
If we focus on the lyrics, Ellen sure as hell seems a little nosy.
The part where Efron sings:
" Ellen works a long day
Giving weird interviews in a slick, cool sweater.
And it gets kind of weird,
Yeah, callin' us out,
Like we're boyfriend and girlfriend"
With Conor Kennedy
These two dated from July 2012- October 2012 summer. People roasted Taylor for being 4 years older than Conor. Rumors were also spreading about Taylor buying a house in Hyannis Port worth millions. Taylor's song "Begin Again" is rumored to be about him.
Taylor Swift And Harry Styles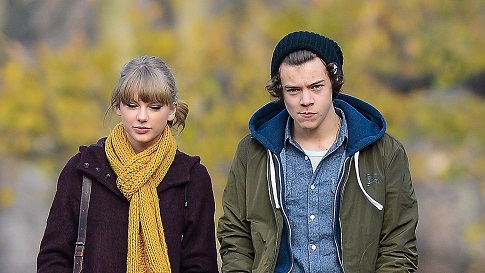 The relationship of these heart-throbs lasted for roughly two months (December 2012-January 2013). They made a couple of public appearances and called it quits on good terms.
Believers say Out Of The Woods and Style are about Harry Styles.
With Calvin Harris
Swift and Harris' relationship lasted for sixteen months (from Feb 2015-June 2016). One of the reasons for this messy breakup could be its long duration.
"This Is What You Came For" is said to be about Harris.
Taylor Swift And Tom Hiddleston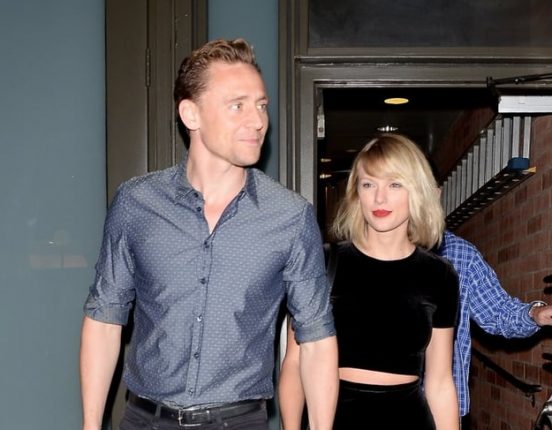 The T-square's relationship lasted from June 2016-September 2016. Some people saw Taylor and Tom together right after she ended her relationship with Harris.
Tom took Taylor on a road trip which might as well explain the reason why Taylor wrote the song "Getaway Car" (right after their breakup).
With Joe Alwyn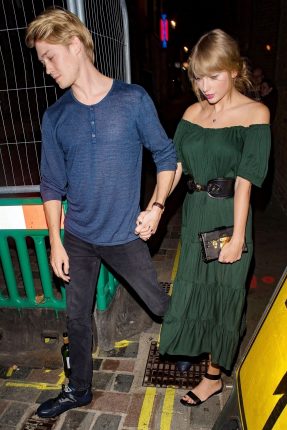 Joe and Taylor started dating from May 2017. The couple tries to stay away from the Paparazzi. And so far they have done a very good job. They are also rumored to be engaged now.
Gorgeous, one of Taylor's songs, is said to be about Joe Alwyn.