Sydney Sweeney is the 24-year-old American actress everyone is talking about. Sydney Sweeney has been on the rise to fame recently, with everyone talking about her work in various TV shows and movies. Before she made it big, she was part of a few popular shows like Pretty Little Liars and Gray's Anatomy. Alongside her acting career, Sweeney also runs her own production company, Fifty-Fifty Films so it's safe to say that Sydney Sweeney has her hands full.
To know more about the actress' wonderful work over the years, here is a list of Sydney Sweeney best movies and tv shows to watch. You can either watch them with your friends or family members. In these Sydney Sweeney best movies and tv shows list, the actress has deeply impressed the audience with her work.
1. Once Upon a Time in Hollywood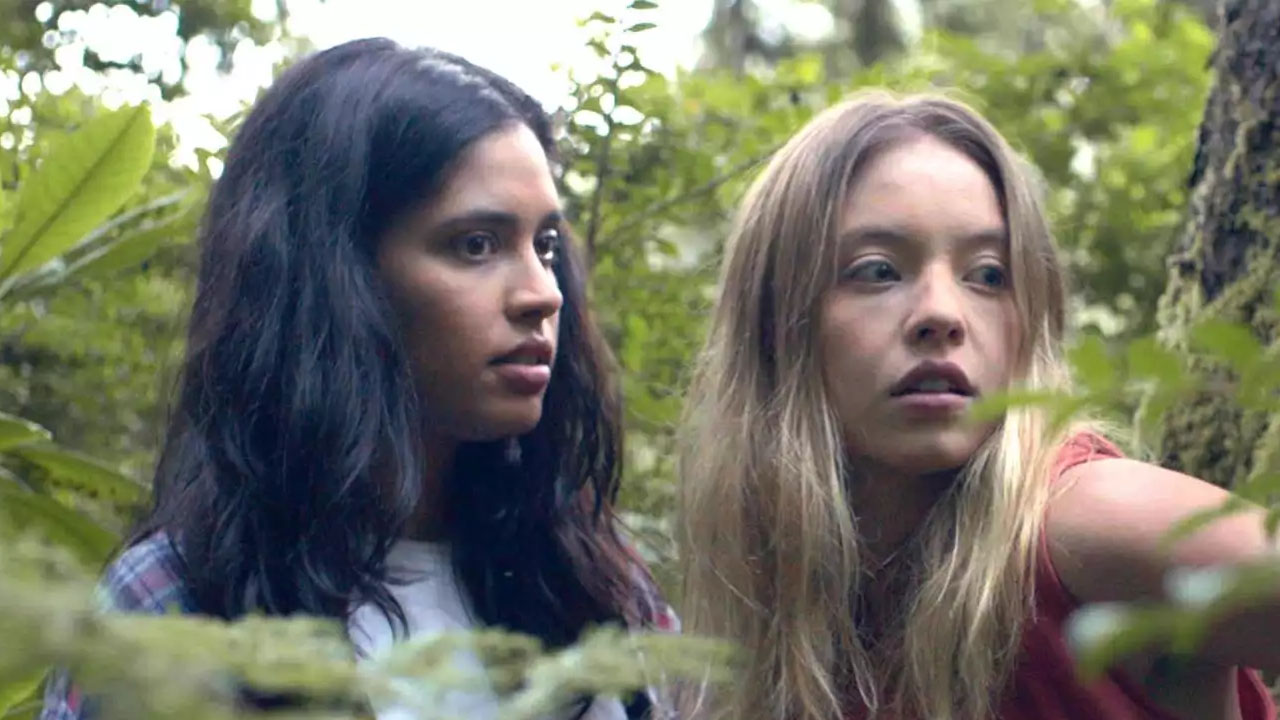 Quentin Tarantino's film once Upon a Time in Hollywood was written and directed by the legend himself. The film is set in 1969 and is based on the Manson family murders. The film follows a fictitious TV actor, Rick Dalton (played by Leonardo DiCaprio), and his stunt double Cliff Booth (played by Brad Pitt).
They happen to be neighbors with Sharon Tate, a real-life victim of the Manson cult. Sydney Sweeney like most characters in the film made a short but key appearance in the movie as Snake who is part of the Manson family. Although the actress had a short appearance, it was appreciated by many. And it's among the best Sydney Sweeney movies to watch.
2. The Handmaid's Tale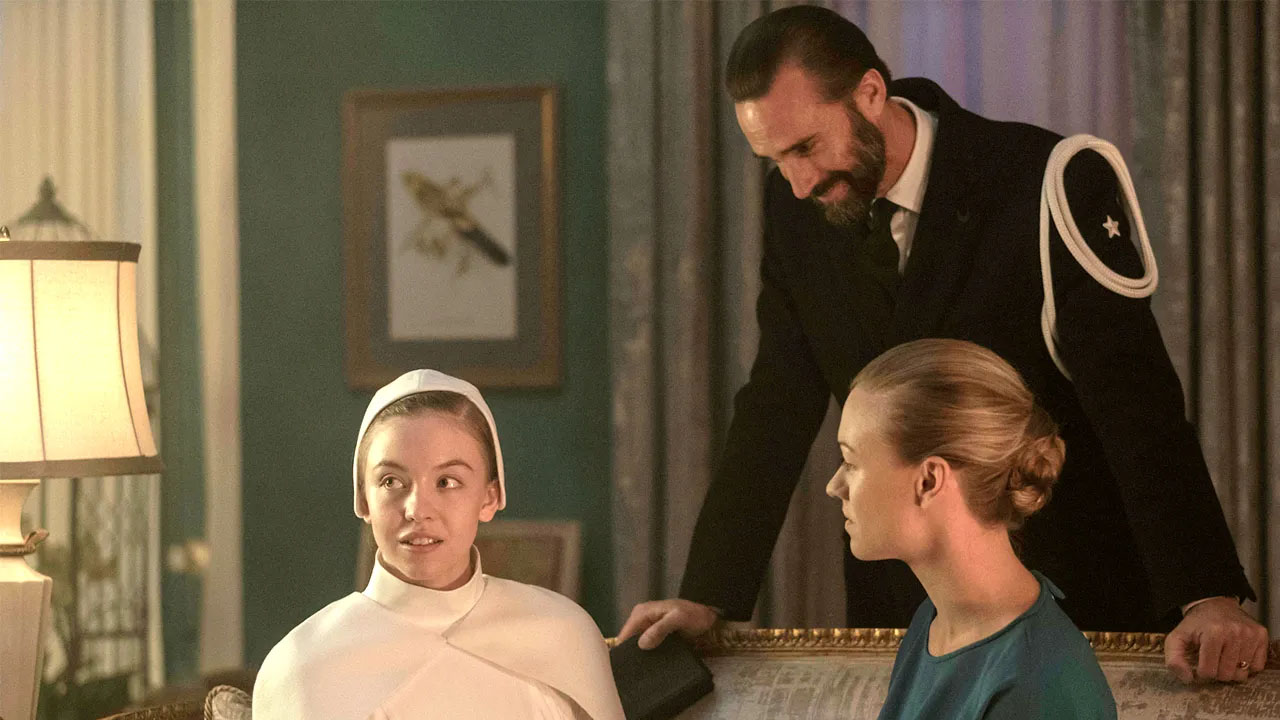 Falling under the category of one of the most popular and Emmy award-winning TV series on Hulu, The Handmaid's Tale follows an autocratic state called Gilead where women are stripped of their rights and are treated as property. Women who are fertile are made to bear children for those women who are not. This series stars Sydney Sweeney as a recurring character in season 2 called Eden.
Eden's story follows how she is made to marry a man, who is not in love with her, to fulfill his needs. Moreover, to make matters more complicated she falls in love with someone else. People were very impressed with Sweeney's portrayal of Eden and call it 'worth watching'. And it's one of the reasons why this tv show is on our list of one of the best Sydney Sweeney Tv shows.
It is the creation of Bruce Miller. He is also one of the executive producers of the show. So far The Handmaid's Tale has four seasons. And the 5th one will go on-air this September.
3. Everything Sucks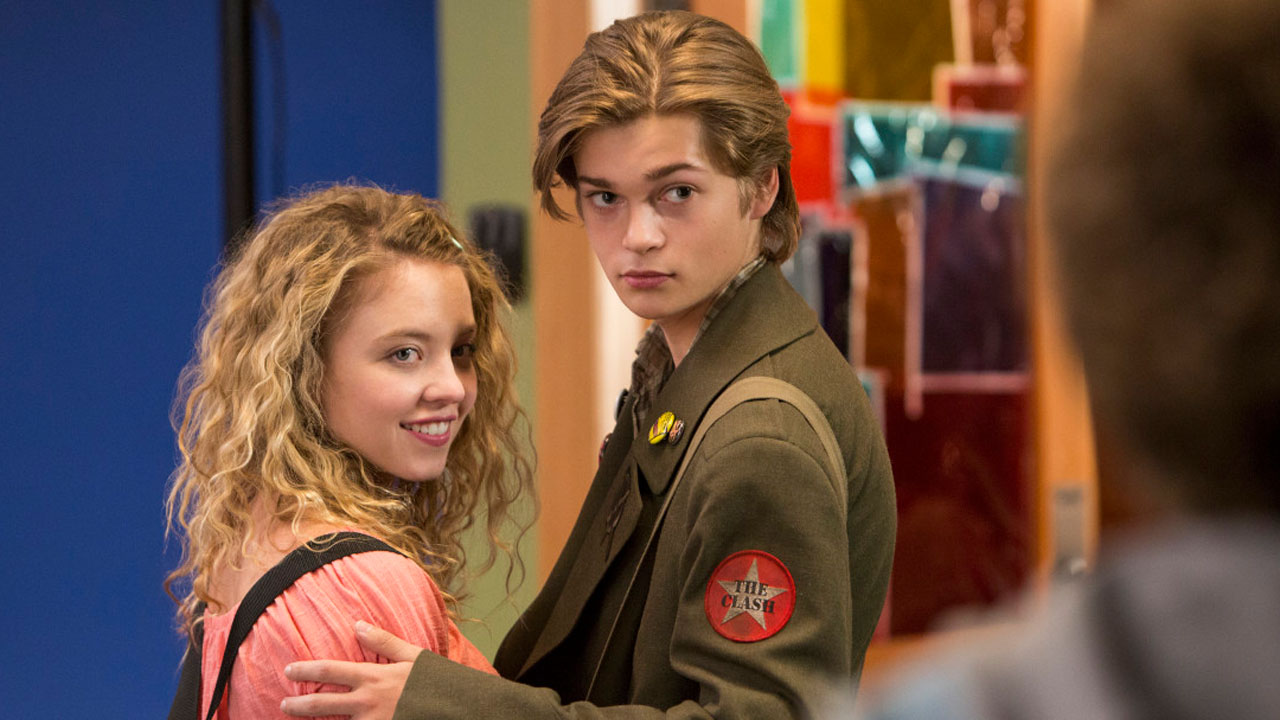 One of the first projects of Sydney Sweeney that got her mainstream attention was Everything Sucks. This Netflix original, which was canceled after the first season, follows the story of students from Boring High School (we can't believe it either but that is what they chose to name it) specifically the students of the Drama and A/V club. The key focus is on Kate Messner (played by Peyton Kennedy) who has a crush on Emaline (portrayed by Sydney Sweeney), a prominent drama club member.
The series follows the storyline of how Kate and Emaline's relationship progresses over the episodes with what starts off as Emaline being mean to Kate but leads to a bond they create while doing a group project. And it's among one of the best Sydney Sweeney tv shows list. This series's first season was created by Michael Mohan and Ben York Jones. And it is directed by Daniel Arauz.

Though Everything Sucks' second season was all set to release this year. But so far, there has been no news about its release date. But we all can't wait to see the amazing acting of our favorite star Sydney Sweeney.
4. The Voyeurs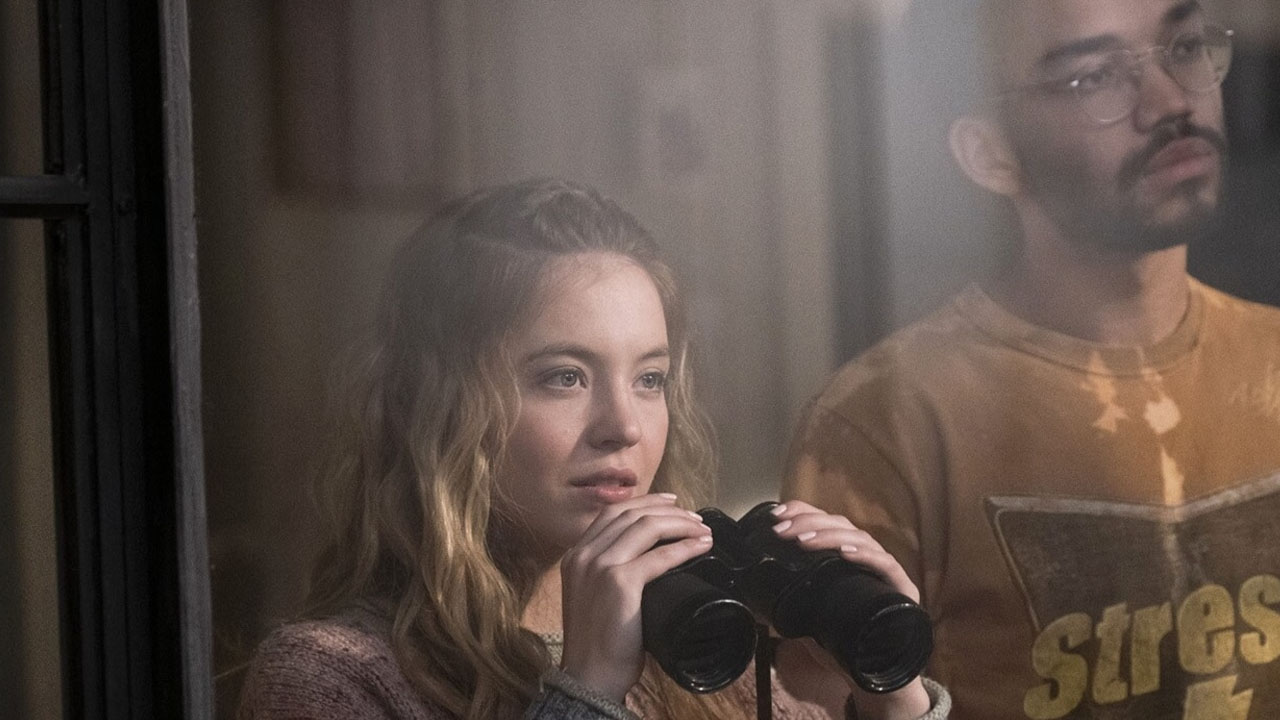 This thriller-drama movie follows Pipa, who is played by Sydney Sweeney, and her boyfriend Thomas. The two of them just moved into a new apartment that gives a direct view into their neighbor's apartment across the street. The two of them, decide to spy on their neighbors. What starts off as something fun and innocent leads to them uncovering many truths.
This Amazon thriller will have you at the edge of your seat throughout as you follow the couple turn their innocent fun into an obsession that gets out of control. In order to portray Pipa's character, Sweeney prepped herself beforehand by really putting herself in the character's shoes.
5. Euphoria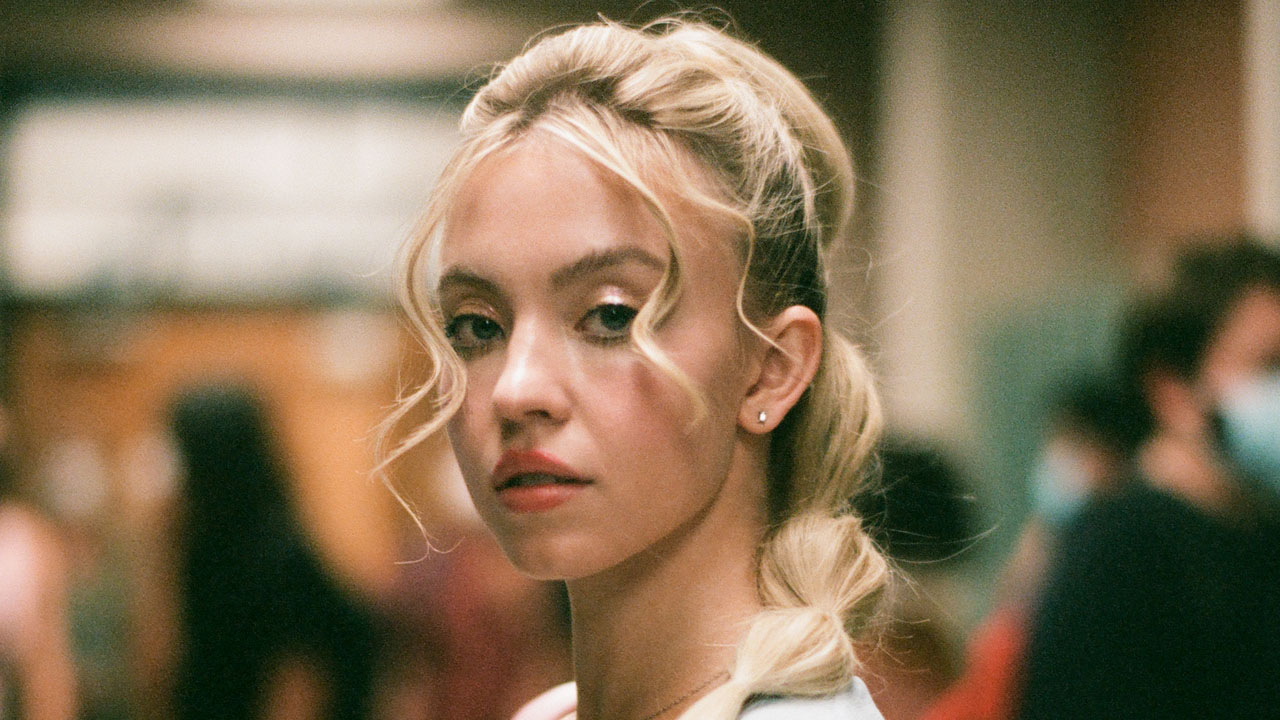 The TV series that gave Sydney Sweeney her big break, made her one of the most talked about up-coming actresses. Euphoria follows the lives of a bunch of high school students while they deal with problems like drugs, relationships, mental health, etc. Sweeney portrays the character of Cassie Howard, the character with the most tragic back-story.
Cassie's character is shown to grow over the course of the two seasons that have been released on HBO. Cassie starts off as a loving friend and is one of the most liked characters on the show. However, she quickly becomes the topic of an internet war when in the second season she decided to sleep with her best friend, Maddy's ex-boyfriend. People were divided on whether to pick team Cassie or team Maddy. Sweeney's performance in Euphoria really reflected her talent and her ability to portray a complex character.
Related: Euphoria Review: It Aimed to Shock, Yet Still is a Cliche
6. Sharp Objects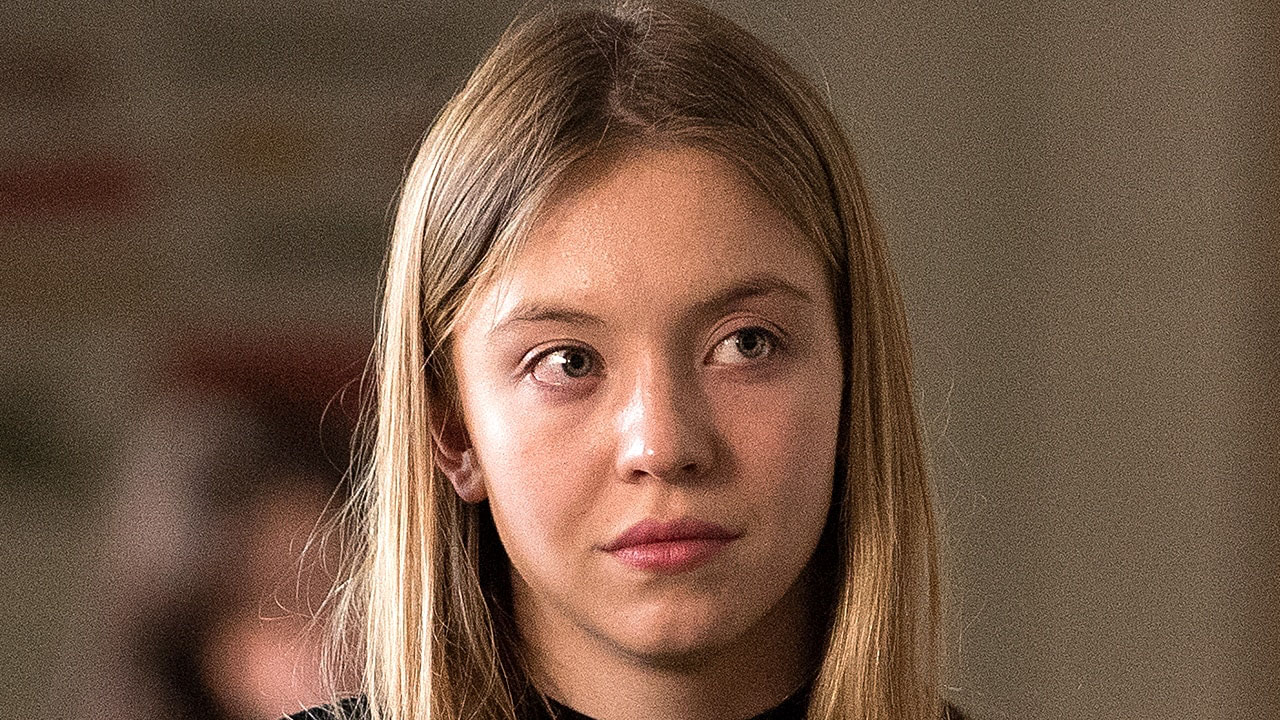 Based on a novel with the same name, this HBO miniseries follows Camille Preaker, played by Amy Adams, a crime reporter who returns to her hometown to cover two murders. While doing so, she deals with her own personal issues with mental health and alcoholism.
Sydney Sweeney plays the character of Alice, Camille's friend from her time at the psychiatric hospital. Alice's story ends off on a very tragic note leading to Camille having flashbacks about her. Sweeney's performance really resonated with the audience. People thought that the scenes between Camille and Alice were the most emotional ones in the series. And it's one of the reasons why this show is among the list of best Sydney Sweeney tv shows.
7. Night Teeth
Even though Sydney Sweeney only appeared in this Netflix original film for a brief few minutes. But she really made an impact with people being confused. Because of the fact that she was the main character. Night Teeth follows a college student who works as a chauffeur to make ends meet. Things take a turn for the worse when two of this student's passengers turn out to be vampires.
Sweeney plays the character of Eva, a vampire boss, alongside Megan Fox. The movie itself didn't fit everyone's cup of tea as it was labeled 'campy'. However, Sweeney's appearance was one of the best parts of it, with people claiming she deserved more screen time. But this movie is still among the list of our best Sydney Sweeney movies.
8. Big Time Adolescence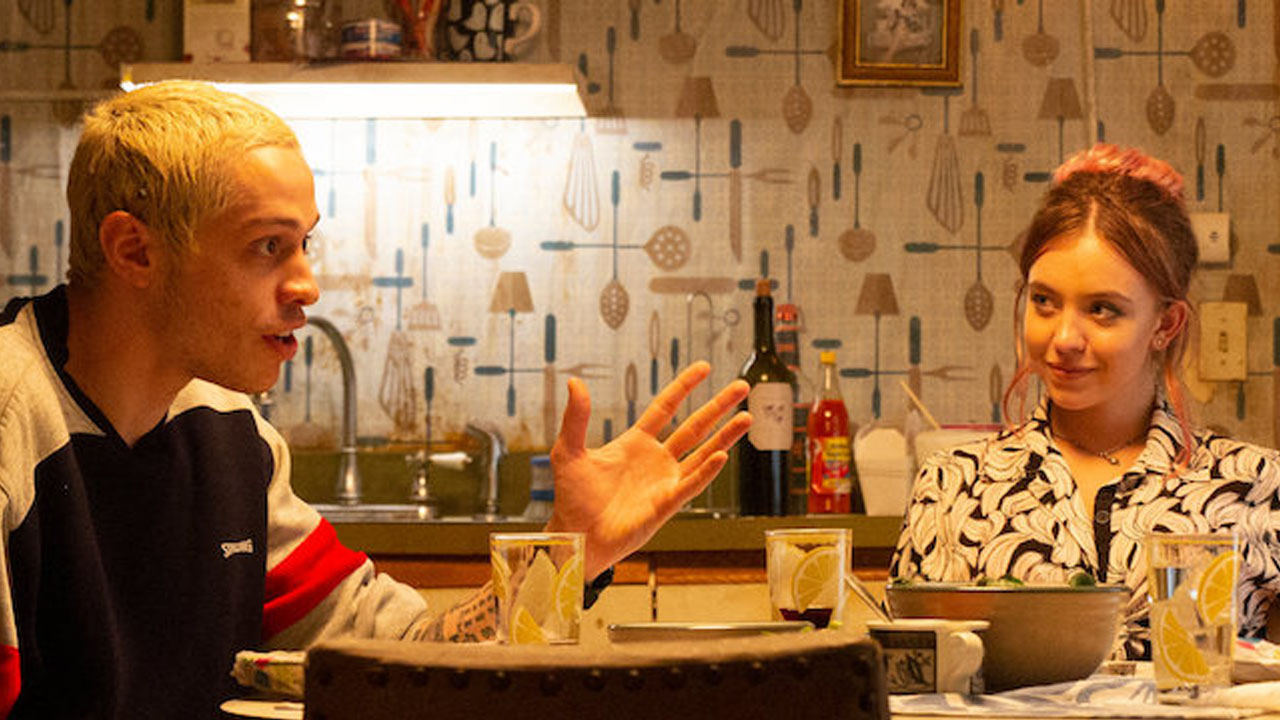 This Hulu original film revolves around Mo who has a best friend named Zeke (played by Pete Davidson). Zeke is much older than Mo and has a negative influence on him. The story follows how Mo comes of age and deals with all the craziness that revolves around his best friend. Sweeney plays the character of Holly, Zeke's girlfriend. And she is shown to have formed a bond with Mo as well. This character of Sweeney's is a bit more laid back than her other characters which worked perfectly for Holly.
9. Nocturne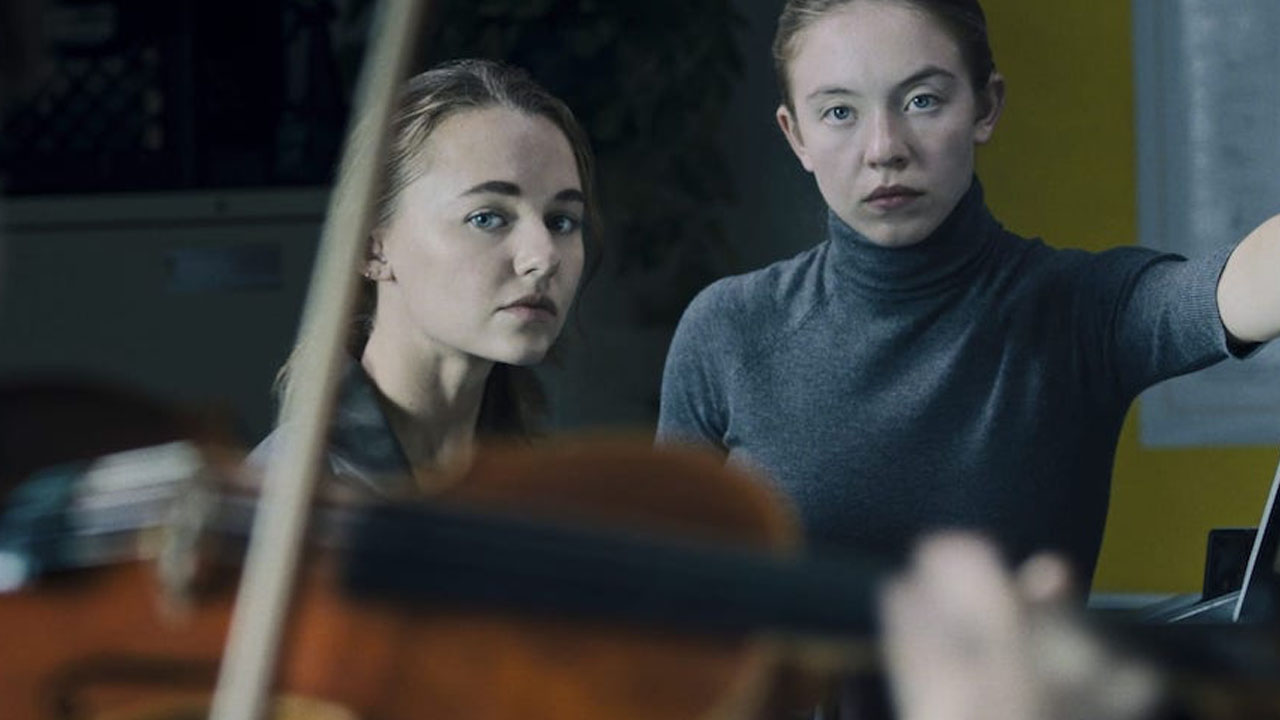 Nocturne is an Amazon original starring Sydney Sweeney in the lead is a psychological-horror film. It is produced by Blumhouse- famously known for its horror movies. Nocturne follows the lives of twin sisters, who play the violin. But things start to turn around badly when one twin starts overshadowing the other. This leads to one of the twins doing everything in her power to get the attention she deserves. Sweeney plays the role of Julia, the twin who is being overshadowed. And will go beyond limits to prove a point. While Nocturne did not do well with the audience. However, Sweeney's performance was said to be one of the few good things in the film. And that's why it's on our best Sydney Sweeney movies list.
10. White Lotus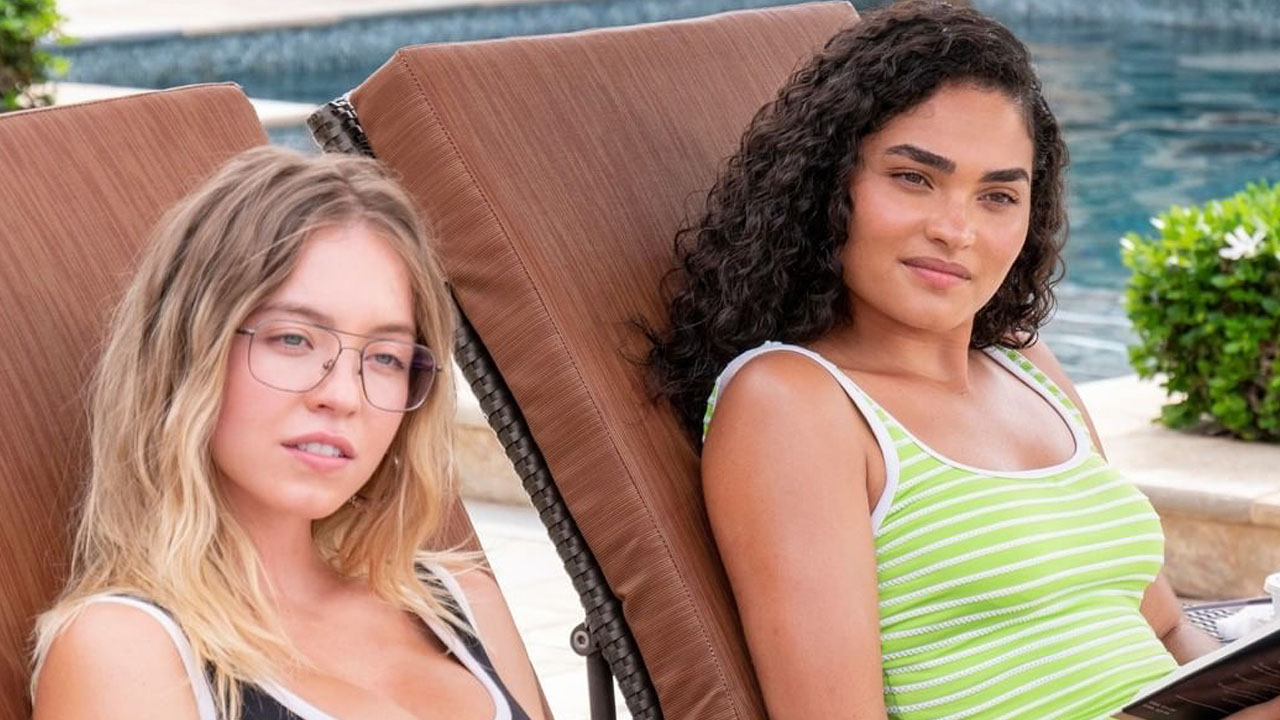 This HBO series is a light comedy-drama following the lives of six vacationers at the Hawaiian hotel, the White Lotus. While they are trying to enjoy their time at the hotel, the darkness of their lives creeps up on them leading to them having to deal with these problems. The show deals with how people handle the darkness in paradise.
Sydney Sweeney portrays the character of Olive Mossbacher, the daughter of a rich businessman, who comes to the hotel with her family and her best friend. However, there is trouble in paradise when Olive falls in love. It is one of Sweeney's best performances, but the character she portrays is also most liked in the series which means she has done a great job.
Related: Barbie Ferreira Responds To Euphoria Theories About Her Character Kat