Succession Season 4 is going to be the one where it all comes to a close. The Roys have been our favorite dysfunctional family of late and we want to know all about what the final season has in store for all of us. So let's talk about what we know so far.
So, are you ready for some juicy details about the new season of Waystar RoyCo's shenanigans? The Roy family is back and more dysfunctional than ever before, with Kendall, Shiv, and Roman battling it out to reach the top position in their father's media empire.
But hold on a sec – Tom and Greg might have something to say about that. With so much drama and power-grabbing at play, it's hard to tell who will come out on top in the end.
If you're a fan of this award-winning show, you're probably itching for more info. Lucky for you, we've got a guide filled with all the latest and greatest details about the upcoming season. So, let's settle in and get ready to watch the Roy family go to war once again!
Related: From Game to Screen: Is The Last Of Us The Best TV Show Adaptation Yet?
HBO Succession Season 4 Release Date
You'll be happy to hear that the wait is almost over! The cable network has announced that Season 4 Succession will premiere on Sunday, March 26, 2023, at 9 pm on HBO.
We got confirmation of this exciting news from the show's official Twitter account back in July 2022. They posted an image of a film slate, revealing that the production for HBO Succession Season 4 had started in New York City. Mark Mylod will be directing the first episode of the new season, which we're sure is going to be epic.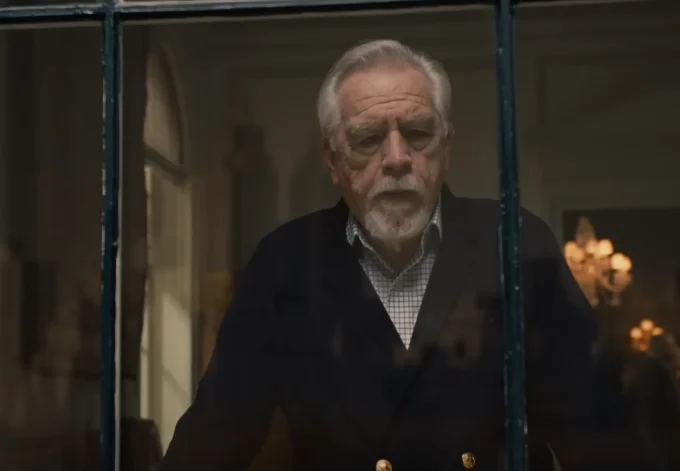 But here's the best part – HBO executive Casey Bloys has promised that the new season will come out just in time for Emmy consideration. So mark your calendars and get ready to see what the Roy family has in store for us in Spring 2023!
Succession Season 4: The Cast
Well, the core ensemble is back for Succession Season and they're bringing even more rebelliousness to the table! You can expect to see Brian Cox, Jeremy Strong, Kieran Culkin, Sarah Snook, Alan Ruck, Matthew Macfadyen, and Nicholas Braun reprising their roles as part of the Roy family conglomerate.
But wait, there's more! HBO has also confirmed that Alexander Skarsgård, Cherry Jones, Annabelle Dexter-Jones, Arian Moayed, Juliana Canfield, Stephen Root, Hope Davis, and Justin Kirk will be joining the cast for the upcoming season. And that's not all – we'll also see J. Smith Cameron, Peter Friedman, David Rasche, Hiam Abbass, Fisher Stevens, Justine Lupe, Scott Nicholson, Zoë Winters, and Jeannie Berlin returning to occupy supporting roles in the narrative. These actors might be in supporting roles, but they are fundamental in honing the rivalry between the siblings and their father.
One notable absence from the confirmed cast list is Adrien Brody, who played billionaire investor Josh Aaronson in Succession Season 3. But fear not, because there will be some additional members joining the cast for the first time in Season 4, and HBO promises to reveal their names soon. Oscar Isaac was seen alongside the cast at a few promotional events. So, we may want to get excited about that. So get ready for another wild ride with the Roy family and their inner circle of power players!
Related: The Last of Us Season 2: A Wild Ride of Emotions
Season 4 Succession: The Plot
HBO did have something to say about the plot of the final season in a synopsis that was released recently:

"The sale of media conglomerate Waystar Royco to tech visionary Lukas Matsson moves ever closer. The prospect of this seismic sale provokes existential angst and familial division among the Roys as they anticipate what their lives will look like once the deal is completed. A power struggle ensues as the family weighs up a future where their cultural and political weight is severely curtailed."
As with past seasons of the show, the final season will also have a total of 10 episodes. We can expect each episode to give us everything that we have loved about the show so far but even more intense and gritty as we near the end of this glorious debacle.
Is HBO Succession good?
HBO Succession is full of power plays, betrayals, and dramatic moments that will have you on the edge of your seat. So what are you guys waiting for? Watch it right now on your favorite streaming service HBO.
Succession Season 4: The Trailers
It's the news we've all been waiting for, the teaser trailer for Succession Season 4 has finally dropped! The trailer hints at an epic power struggle within the Roy family as Logan's offspring unite to take him down, while Greg, Tom, and Gerry remain loyal to the mogul. But let's not forget, Logan is a master manipulator, and it will take more than his children's efforts to bring him down.
Speaking of surprises, who can forget Tom's shocking betrayal in Succession Season 3? Despite his past foolishness, he's now sided with his father-in-law, leaving Shiv in the dust. But according to Sarah Snook, who plays Shiv, this could work in her favor for the upcoming season. Here's what she had to say in a recent interview with Sirius XM:
"I feel like it's a really powerful position for Shiv to be in, because she knows information, and then can choose whether to reveal that information. She could choose not to tell her siblings, and she could also choose not to tell Tom that she knows […] But it's got to light a fire [within her]."
From what we know, we can rest assure that Succession Season 4 is going to be a wild ride. We know that our favorite backstabbing siblings and conniving patriarch, Logan Roy, are still battling it out for control of Waystar RoyCo. However, things might not be going exactly as planned for Shiv, Kendall, Roman, and Connor after Tom's surprising move to side with Logan. And get this, there's a possibility that the family's media empire might fall into the hands of a Swedish tech whiz, Lukas Matsson, instead of staying in the family. Can you even imagine the drama? The anticipation is killing us, especially after seeing the second trailer which dropped on January 26th.
As if the anticipation wasn't high enough already! We finally have the full-length trailer for best Succession Season, which dropped on March 2, 2023. And let me tell you, it's juicy! The trailer gives us a glimpse of what's in store for the Roys as they prepare for the ultimate showdown to determine the future of their empire. Get ready for more power plays, betrayals, and dramatic moments that will have you on the edge of your seat. Trust us; you won't want to miss it.