It's been 10 years since we first experienced the magical world of Twilight movies in theaters! Based on Stephanie Meyer's beloved book series, the Twilight Saga quickly became a phenomenon, propelling Meyer, Kristen Stewart, and Robert Pattinson to superstardom.
Now, relive the adventure with the original film that started it all, before catching up with the final installment in the Saga.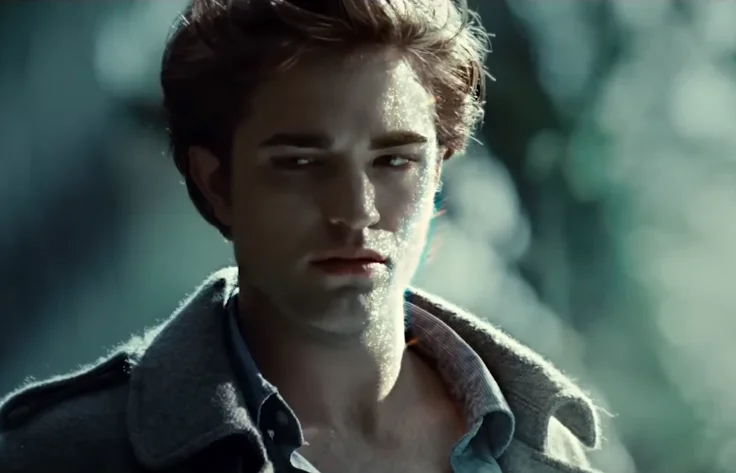 Why not go back in time and watch the Twilight movies from before the time Bella and Edward ever met? Or if you're feeling inspired by the Twilight series chronology once more? For the book aficionados out there, you might be aware that Stephanie Meyer's Midnight Sun, which is a version of the story told from Edward Cullen's viewpoint, isn't included in the five movies.
Sadly, until the Twilight movies series is rebooted, we may never see a Midnight Sun movie adaptation, but there are still plenty of other directions to take in the Twilight world. Are you ready to dive into the epic saga of Bella and Edward?
Whether you're watching their supernatural love story for the first time or you're re-watching it, we've got you covered! Check out this list to help keep track and make sure you don't miss a single moment of their incredible journey.
Related: Top 5 Robert Pattinson Movies
Twilight Movies In Chronological Order
If you're a fan of the Twilight movies timeline, you're probably aware that the release date of each movie correlates to a particular scene in the story. With so many choices, it can be challenging to remember which movie has your favorite moments.
How to watch Twilight Movies in order?
If you guys want to go back in time and see the dangerously interesting love story of Bella and Edward, then the best way to do that is to watch the Twilight Movies in order:
1. Twilight
2. The Twilight Saga: New Moon
3. The Twilight Saga: Eclipse
4. The Twilight Saga: Breaking Dawn- Part 1
5. The Twilight Saga: Breaking Dawn – Part 2
Don't worry, we've got you covered. Here is a quick summary of each movie and the order in which they were released so you can find what you're searching for quickly.
Twilight
Have you heard about Twilight movie? It follows seventeen-year-old Bella, who moves to Forks, Washington, and starts at her new school. There, she meets Edward, who quickly captures her attention with his mysterious and confusing behavior.
But, as it turns out, Edward isn't just a regular teenager like Bella – he's a vampire who's over 100 years old! This throws a wrench into their relationship, as Bella's blood smells irresistible to Edward and his vampire friends.
Pretty intriguing, right? Falling in love with a vampire isn't just a fantasy for Bella it's a dangerous reality! When she meets the Cullen family, including the "parental figures" Esme and Carlise and their adoptive vampire siblings Alice, Jasper, Rosalie, and Emmet, she quickly learns that her relationship with Edward is far from typical.
But the danger doesn't end there – the vampires from another family mark Bella as a target, and when the Cullens come together to protect her, it leads to a life-and-death situation that changes the course of the rest of the film.
The Twilight Saga: New Moon
New Moon, the next installment in the summary of the Twilight movies, is now available! Following the events of the first movie, Bella is now enjoying her birthday when the story picks up. However, when she receives a paper cut, Jasper loses control and attempts to drink her blood, which worsens the situation. It's a sad moment that launches Bella on a brand-new adventure.
The Cullen family tried their hardest to protect Bella, but unfortunately, Edward had to break things off and leave town for her safety. Bella was devastated, and it was a long road to recovery.
She filled the void with dangerous and thrilling activities, but it was never enough. Bella's life takes a turn for the adventure when she meets Jacob Black (Taylor Lautner). He joins her in her daring escapades and helps her move on from her depression.
What are the main Twilight Movies Characters?
The main Twilight Movies Characters are the following:
-Edward Cullen | Vampire (played by Robert Pattinson)
-Bella Swan | Human (played by Kristen Stewart)
-Jacob Black | Wolf (played by Taylor Lautner)
Though she still yearns for Edward, she starts to find joy again as her friendship with Jacob grows. All of a sudden, Jacob falls ill and transforms in a way that no one could have imagined.
That's when Bella discovers his secret; he's a werewolf – and other members of his Quileute tribe share the same fate. What's more, they have sworn enemies of vampires, but the tribe has agreed to a peace treaty with the Cullens.
In a dramatic turn of circumstances, Edward and Bella are reunited. Alice has a vision of Bella jumping off a cliff, and Edward thinks she committed suicide.
Desperate to save her, he exposes his vampire status in a crowded public square, which would have resulted in his death sentence from the Volturi, a powerful and ancient royal coven of vampires, who establish the vampire society's laws.
Bella and Alice arrive just in time, but Bella's understanding of vampires means she must be killed or transformed into one.
The Twilight Saga: Eclipse
It's time for the next Twilight saga – Eclipse! Bella and Edward have to fight to keep their relationship going and deal with the royal family wanting to turn Bella into a vampire due to her knowledge of the vampire world. Edward agrees to turn her, but only if she marries him. Bella's worried about marrying so young.
Before they can figure everything out, Victoria (Bryce Dallas Howard, originally played by Rachelle Lefevre) is back with a whole army of newborn vampires, looking for revenge on Bella and the Cullens for killing her beloved James in the first movie.
Jacob overhears Edward and Bella talking about their engagement and storms off in a rage. Bella stops him with a kiss and realizes she loves him too – but she loves Edward more. What a twisted love story!
Victoria is defeated and Jacob agrees to stay out of their way. Onward to the next battle – they tell Charlie about the engagement.
The Twilight Saga Movies In Order!
The Twilight Saga: Breaking Dawn – Part 1
Bella and Edward's wedding kicks off in Breaking Dawn – Part 1. Jacob shows up as a surprise, which seems nice at first – until he finds out they plan to get physical on their honeymoon, before Bella's transformation. It's a risky move that could be fatal for her. When Bella and Edward conceive a child, they call her Renesmee and she grows really quickly, which puts a strain on Bella's health.
Jacob gets mad again when he finds out Bella is pregnant, and the werewolves can't agree on how to deal with the potential danger they think Renesmee poses. It is one of the best movie in the Twilight movies list.
Bella almost dies during the birth, so Edward is forced to turn her into a vampire. Jacob rushes in to kill the baby, but when he sees her, he "imprints" on her – the process when a Quileute shape-shifter finds their true love.
That's why Jacob felt so connected to Bella – she was the mom of his destined soulmate. By Quileute law, no one can hurt anyone who's been imprinted on, so Renesmee is safe… from the werewolves, at least. But not from the Volturi – as seen in the post-credits of Breaking Dawn Part 1.
The Twilight Saga: Breaking Dawn – Part 2
It all comes down to this! Bella wakes up a vampire after Edward changes her to save her from a difficult birth. She's finally a vampire.
The Twilight movies ranking is about 49% on Rotten Tomatoes. Bella and Edward's daughter, Renesmee, continue to grow at an alarming rate and are soon discovered by the Volturi. It is the best in order of Twilight movies.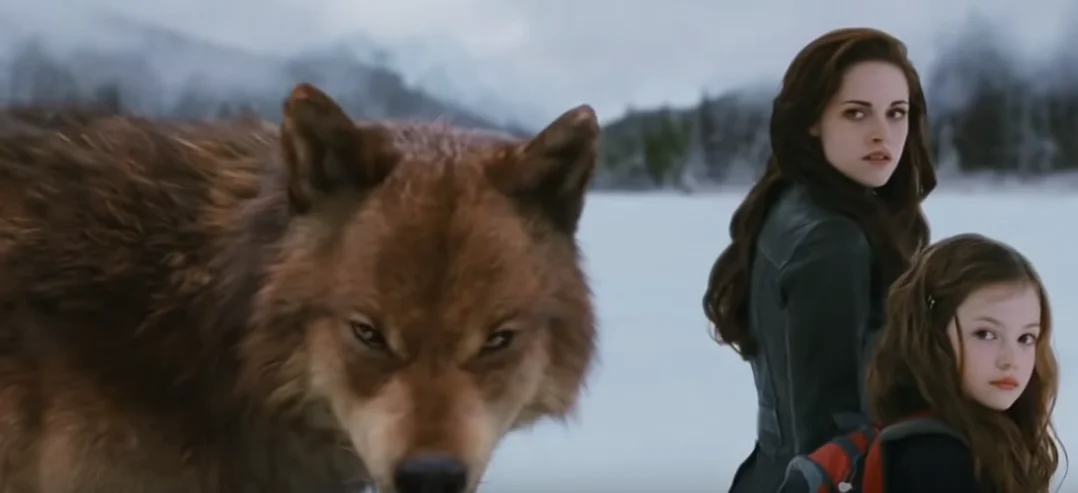 They believe she is an "Immortal Child;" a human child that was turned into a vampire and remains eternally frozen in that mental and physical state. Immortal Children are an absolute taboo, so Volturi comes to destroy her.
Edward and Bella recruit allies to help prove that their daughter is not what the Volturi think she is, but a human-vampire hybrid entirely unlike the Immortal Children.
What are the Twilight Movies streaming providers?
There is a chance that the Twilight Movies streaming service is not available on Netflix anymore. But you can still watch it on Peacock, Amazon Instant Video, Google Play, Vudu, and Paramount+.