Barry Season 4 is almost out. That's right, Barry. You know, Afghan war veteran Barry? The guy who kills when he actually wants to just be an actor. We get you, Barry. Even if nobody else does. Now Barry (Bill Hader) will be back for one last round.
In Barry Season 4, a depressed hitman turned aspiring actor named Barry Berkman must face the consequences of his past wrongdoings. Co-created by Bill Hader and Alec Berg, the show revolves around a mentally unstable Afghanistan veteran (Hader) who has become deeply involved in the criminal underworld of Cleveland, Ohio. While on a mission to assassinate a target in Los Angeles, Barry unintentionally ends up in an acting class taught by the narcissistic yet strangely charming Gene Cousineau (Henry Winkler).
Here, he not only develops romantic feelings for the budding actress Sally (Sarah Goldberg) but also falls in love with the art of acting. Nevertheless, his longing to leave his life of crime behind proves to be a seemingly insurmountable challenge.

Having received 44 Primetime Emmy Award nominations and having secured nine wins, including consecutive victories for Outstanding Lead Actor in a Comedy Series for Hader and a single win for Outstanding Supporting Actor in a Comedy Series for Winkler, the dark comedy has garnered immense critical acclaim throughout its three seasons. Following Season 3's shocking finale, the show's devotees have been eagerly anticipating any information regarding its fourth and final season, and now the wait is nearly over.
Related: Best Horror Movies On HBO Max
Barry Season 4 Trailer
HBO has unveiled the first teaser trailer for Barry Season 4, the final season of its acclaimed series, Barry. The teaser features a brief recap of where the characters left off in the previous season, with Barry's arrest and Sally's departure for the airport, all set to The Walker Brothers' "After The Lights Go Out."
In a surprising twist, the teaser reveals that the opening episode will find Barry in prison, joined by his handler-turned-arch-nemesis, Fuches. The teaser also shows Barry on the phone with Gene Cousineau, expressing his affection for him, and Gene offering his support.
The remainder of the teaser showcases various characters from the series in a variety of situations. Sally appears defeated as she heads towards the set of a potential superhero film, while Gene Cousineau holds a pistol. NoHo Hank appears to be in distress, and Jim Moss looks paranoid. Fuches is seen grinning during an interrogation, and Barry suffers a breakdown in his cell.
The teaser concludes with Barry issuing a chilling threat over the phone to an unknown person: "So help me God, if I get out of here; I'm coming for you."
The fourth season of Barry will consist of eight episodes, and like previous seasons, the exact runtime of each episode remains unknown. The premiere is set to air on April 16, 2022, and new episodes will follow weekly at the same time on Sunday nights, with the series finale scheduled to air on June 4, 2023. Throughout its run, Barry has received numerous Emmy Award nominations and wins, including back-to-back wins for Outstanding Lead Actor in a Comedy Series for Bill Hader and one win for Outstanding Supporting Actor in a Comedy Series for Henry Winkler.
Barry Season 4 Episodes
Like its predecessor, the fourth and final season of Barry will consist of only 8 episodes. While the runtime of each episode is currently unknown, it is expected that Barry Season 4 will have episode runtimes similar to previous seasons. In the past, episodes have ranged from a minimum of 26 minutes to a maximum of 35 minutes in length. The cumulative length of all three prior seasons amounted to approximately 4 hours, and the fourth season is anticipated to follow suit.
Barry Season 4 Premiere
Similar to the previous seasons, the first three seasons of Barry were released in the spring season, right before the Emmy Eligibility period closed at the end of May. Barry Season 4 will adhere to the same pattern, with its debut episode set to premiere on HBO and HBO Max on April 16, 2022, from 10:00-11:00 p.m. ET/PT.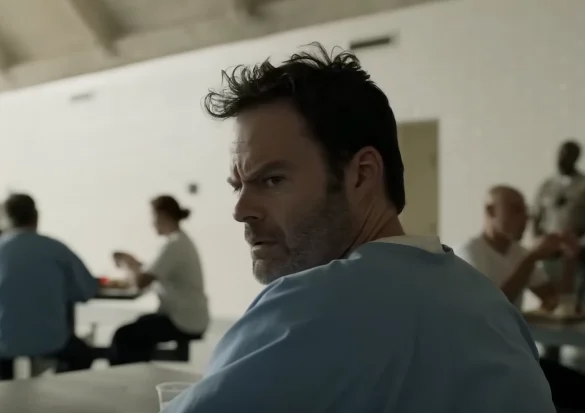 The following episodes will be released every Sunday at the same time. The series will culminate with its final episode on June 4, 2023.
The Cast for Barry Season 4
Returning for the final season of "Barry" are many familiar faces, including Bill Hader as the titular character, Henry Winkler as Gene Cousineau, Stephen Root as Monroe Fuches, Sarah Goldberg as Sally, and Anthony Carrigan as NoHo Hank. Robert Wisdom, who appeared as Jim Moss in Season 3, has been promoted to a series regular for the fourth season.
Other returning players include Michael Irby as Cristobal, Fred Melamed as Tom Posorro, Andrew Leeds as Leo, and Jessy Hodges as Lindsay. Meanwhile, Patrick Fischler (The Right Stuff) is a new addition to the cast, set to recur as Lon Oneil.
The showrunners are yet to confirm the full cast list, but other actors rumored to appear in Season 4 include James Hiroyuki Liao as Albert, Sarah Burns as Detective Mae Dunn, D'Arcy Carden as Natalie, and Darrell Britt-Gibson as Jermaine. In keeping with previous seasons, it's likely that the fourth season will feature a number of surprise cameos that have yet to be announced.
Related: From Game to Screen: Is The Last Of Us The Best TV Show Adaptation Yet?
Barry Season 4: The Plot
So here's what HBO has told us so far. The synopsis revealed simultaneously with the teaser reads as follows:
Cousineau (Henry Winkler) is hailed as a hero as Barry's (Bill Hader) arrest has shocking consequences. It's all been leading up to this – the explosive and hilarious final chapter of Barry.
In addition to this, fans also got to hear from the show's leading man and co-creator, our favorite, Bill Hader, who had something to say about the upcoming Barry Season in a recently published Variety interview:
"But to me, there are still so many questions with the other characters, and with Barry — and there's so many things unsaid. What happens in Season 4 is structurally radical in some ways, but it made sense for what I think the characters needed to go through.

And what I think the whole show is always kind of headed towards. You realize, well, we could pad a lot of stuff, and just make story. But if we're going forward, it ends in Season 4."
Get ready for the final act of HBO's acclaimed dark comedy series, the new season of Barry promises to be a wild ride as we see our favorite hitman-turned-actor, Barry Berkman, face his toughest challenge yet – prison.
With a star-studded cast returning, including Bill Hader, Henry Winkler, and Sarah Goldberg, plus some exciting new faces, we can expect to see plenty of twists and turns, and maybe even a few surprise cameos. It's time to say goodbye to Barry Berkman, but not before we witness his final redemption or downfall. Buckle up, folks!