The much-awaited Sopranos prequel, The Many Saints of Newark, is merely 9 days away from being bestowed upon the public's eyes. But, several critics got to see the film in pre-screenings. And now, they've given their verdict on the film that can help fans understand what they're truly getting into. Moreover, the Sopranos Prequel has also received a Rotten Tomatoes rating. And although most fans take such reviews and ratings with a pinch of salt, there's n harm in knowing them right?
Related: David Chase mentions his one childhood memory that he included in The Many Saints of Newark
The Many Saints of Newark is a prequel movie of the HBO Original, The Sopranos. It deals with the makings of Tony Soprano, the beloved anti-hero from the original series, and his upbringing during a tumultuous era in Newark – the 1967 Newark Race Riots. We see a young Tony, played by Michael Gandolfini (the son of the deceased actor from the original series James Gandolfini), learn his trade under the tutelage of his uncle Dickie Moltisanti (Alessandro Nivola). And so, we get to see just how the Tony we knew from The Sopranos became the person he was. With David Chase at the helm and Alan Taylor as director, fans are expecting to see something spectacular.
The Many Saints of Newark gets a 77% Rotten Tomatoes rating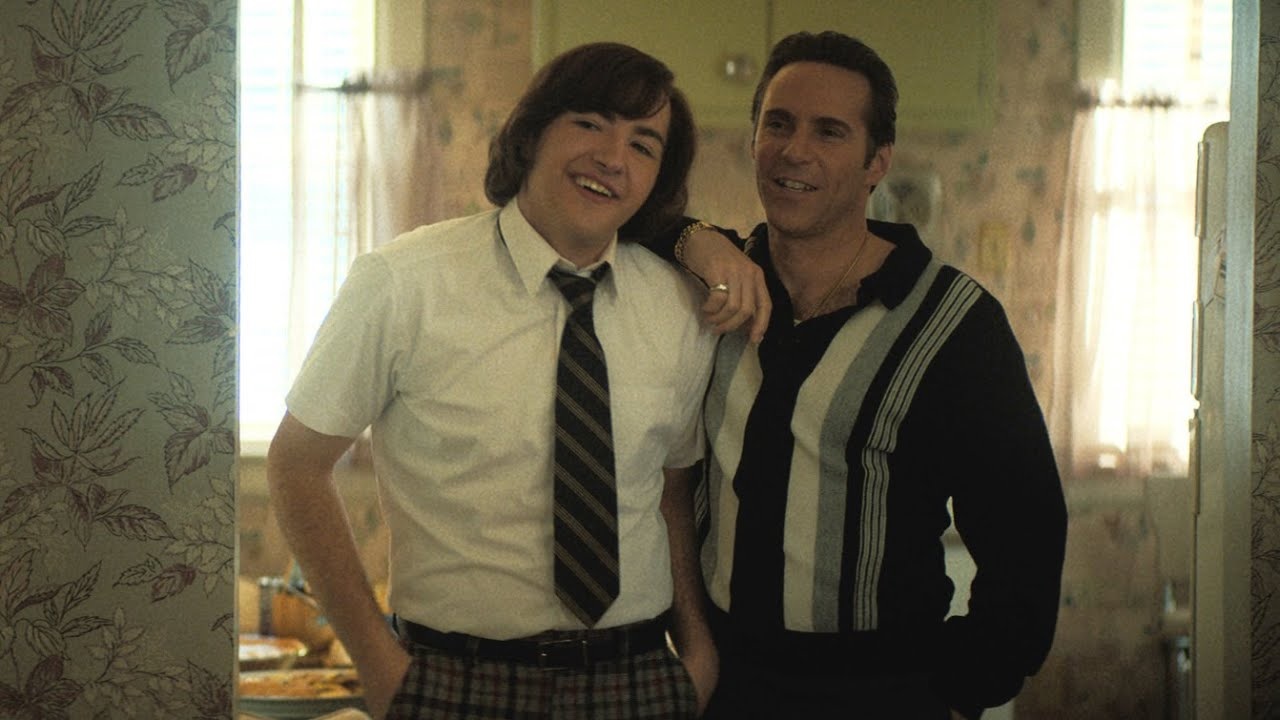 Although there is some time until the Sopranos prequel hits the theatres, a select few critics got to see it in pre-screenings. And that has culminated into a Rotten Tomatoes rating of 77%. The movie has not received many rave reviews as of now. However, each review does insist Sopranos fans watch this movie in theatres. Here are some of the Sopranos prequel reviews you would like to read briefly:
What do critics have to say about the Sopranos Prequel?
Sinewy and smart, it's a rich imaginative leap into the pre-history of an iconic show, and a rare instance of the big screen doing right by the small.
A busier proposition than its HBO forefather, this sets up more than it can pay off. But it does manage to balance fan service with plenty of rich, original, complex material. Bada Bing.
Maybe it was inevitable that the greatest TV show in history should spawn a feature-length prequel that is somehow disappointing: it is watchable but weirdly obtuse with a tricksy narrative reveal that doesn't add much.
We need to see (Tony Soprano) take that first step. The movie may have convinced itself that it shows it to you. But sorry, watching "The Many Saints of Newark," this "Sopranos" fan found Tony's "evolution" toward the dark side to be even less convincing than Anakin Skywalker's transformation into Darth Vader at the climax of "Revenge of the Sith."
The Many Saints of Newark turns out to be a credible and rewarding film. But with a bit more seasoning and time in the oven, like its HBO predecessor, it actually might have risen into a truly sensational TV show.
The Many Saints of Newark is more of a diverting footnote than an invaluable extension of the show's colossal legacy.
If The Many Saints of Newark is divided against itself to a certain degree… the young Gandolfini brings such primacy to the character that every scene he's in feels naturally formative.
Chase's characters and this material always satisfy just as they leave you ready for more.
These Sopranos prequel reviews may not seem very promising. However, as fans, we should wait for The Many Saints of Newark to arrive in theatres to make a judgment. For that, we'll have to wait till October 1 for the movie's US theatrical release and its HBO Max release.