Warner Bros. really hit the nail on the head with 2018's Shazam!. It is widely regarded as one of the best movies in the DCEU, with a slightly more comedic tone than any of the other movies. It really demonstrated how Warner Bros. was willing to take DC forward in a different tone. However, that was almost three years ago and fans are now looking forward to its much-anticipated prequel Shazam 2. And now, we have good news for them!
Shazam 2- Fury of the Gods begins shooting next week!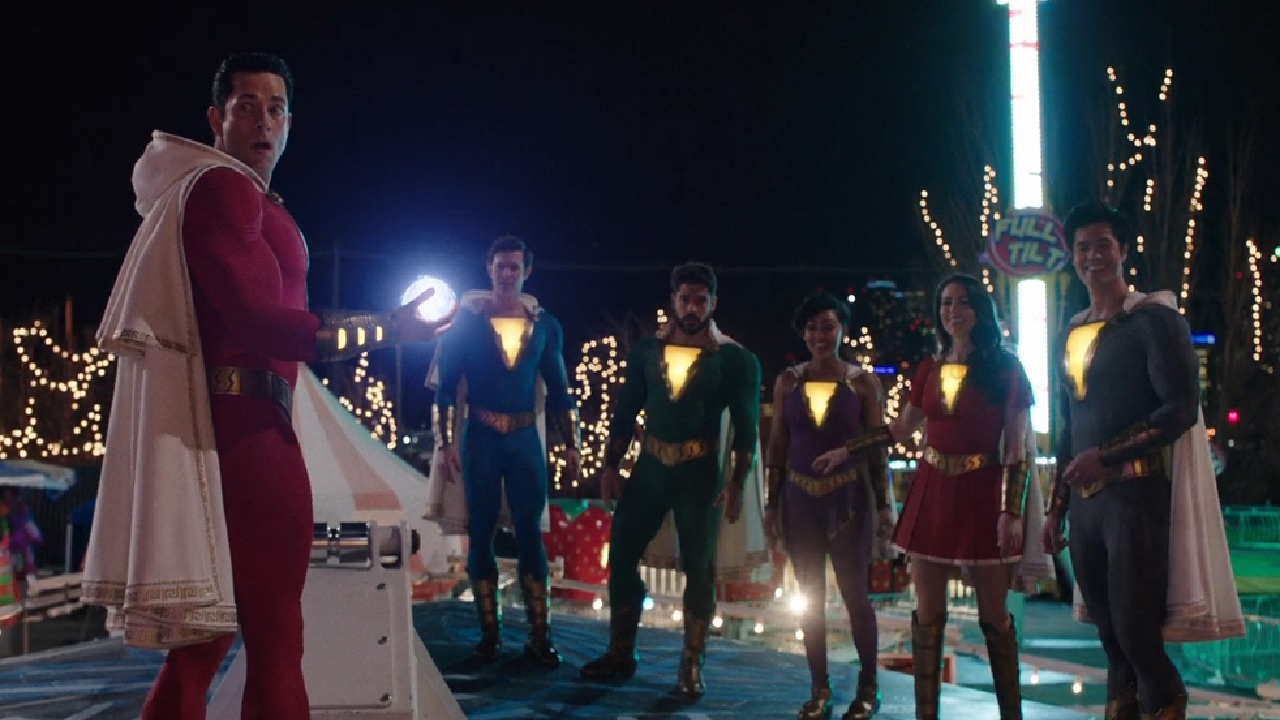 Shazam! actress Faith Herman, who played the role of Darla Dudley, revealed that Shazam 2 will begin filming next week. She just finished filming This Is Us season 5 this week and will proceed to work on Shazam: Fury of the Gods. Faithe tweeted:
Shazam Cast
Furthermore, Shazam 2 star Meagan Good, who plays Darla's Shazam form, also revealed production would begin in May. However, she did not reveal the production timetable like Faithe did. It is noticeable that production is beginning way too soon, almost 2 years before the expected release of the movie. However, it does make sense when you consider that Shazam! is a movie that features a lot of young children. By 2023, they will look a lot older and that may make filming the movie difficult. Therefore, Warner Bros. may be in a rush to shoot their scenes early before they go into a growth spurt.
As of right now, we do not know the final release date for Shazam: Fure of the Gods. What we do know right now is that Shazam 2 will feature more of the Shazam family and they'll have new suits. Another thing is certain – Zachery Levi will remain at the lead in this sequel as well. His lead was a breath of fresh air and signaled a different route that Warner Bros. was willing to take. Let's hope they do the same justice to Shazam 2 that they did to the 2018 film.
Related: Ray Fisher blames Warner Bros. for less inclusive Justice League edit, not Joss Whedon Alone