We have compiled a list of some of the best Sebastian Stan movies and tv shows to accompany you this summer. Sebastian Stan, the Romanian-American actor, is frequently labeled as the 'it boy' on social media platforms. He has garnered a lot of fans due to his excellent acting skills and charming good looks. Moreover, he has done multifarious roles. And you will always find him starring in iconic movies.
The most important thing to notice in his work is that the range of his acting skills is insane. Furthermore, he's one of Twitter's most favorite male actors as well. We have made a list of some of the best Sebastian Stan movies and tv shows for you that you can watch with your friends and family.
Related: Captain America/Chris Evans Finally Meets Fan Who Made His Wig/Nail Meme
We Have Always Lived in the Castle
This 2019 American mystery and thriller movie is written by Mark Kruger and directed by Stacie Passon. The movie stars Sebastian Stan, Alexandra Daddario, Taissa Farmiga, and many more. The story of this movie is about a family that experiences a tragedy. The members of the family chose to remain in the castle. There are two sisters Constance and Merricat.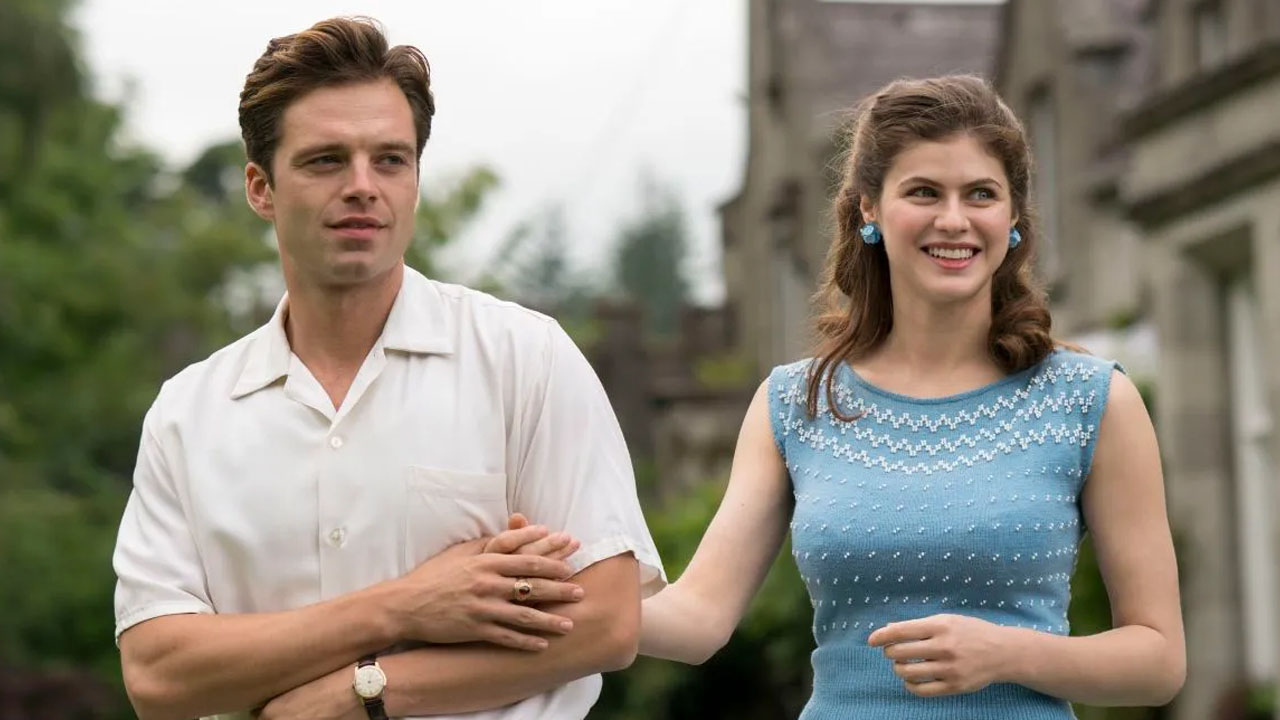 The latter one does magic to protect her sister from the outside world. One day their cousin Charles (Sebastian Stan) arrives at their property and tries to lure Constance. This is where the plot thickens. What is the secret that the family has been hiding? The movie gained good reviews and it premiered at the LA festival. And it is one of the best Sebastian Stan movies.
I, Tonya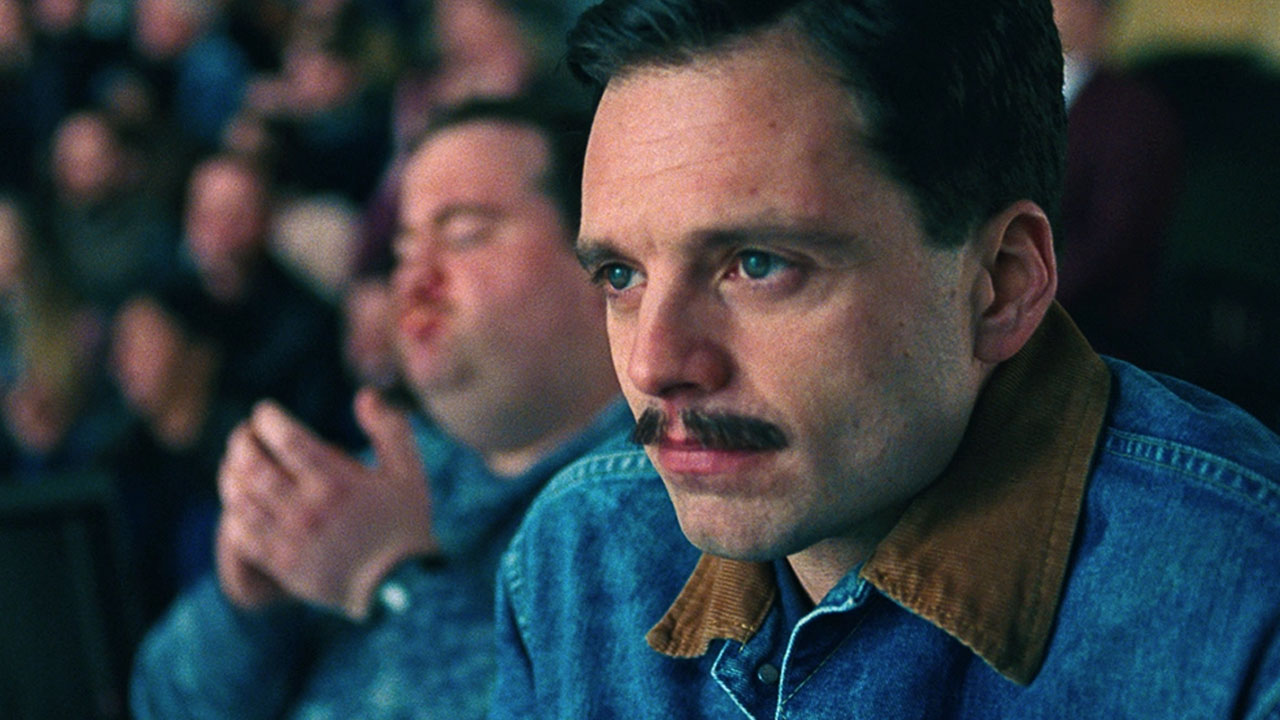 This movie is a remarkable film that asks the audience to think and judge for themselves. It is based on the true story of the Olympic figure skater, Tonya Harding. The movie gained fame immensely due to its storytelling and great acting skills of Margot Robbie (Tonya), Sebastian Stan (Tonya's husband), Allison Janney (Tonya's mother), and Caitlin Carver (Nancy Kerrigan), and many more excellent actors.
I, Tonya showcase the story of Harding who was forced as a child by her mother to skate. Tonya grows up to be a professional perfect skater by the trainer Diane. She later marries Jeff who is very abusive. Moreover, we see her being involved in a serious controversy related to the 1994 attack on Nancy Kerrigan. According to the director Craig Gillespie:
I realized it was a great opportunity to revisit the story and make a commentary about how the media treats people.
I'm Not Here
Michelle Schumacher edited, directed, and produced this 2017 movie. It is based on a screenplay by Michelle and Tony Cummings. The film stars the actors Sebastian Stan, Mandy Moore, J.K. Simmons, Iain Armitage, Max Greenfield, and many more. The movie shows an older man named as Steve who wishes to connect to his past. Moreover, there are many mirrors in the house as sad and old Steve wanders around.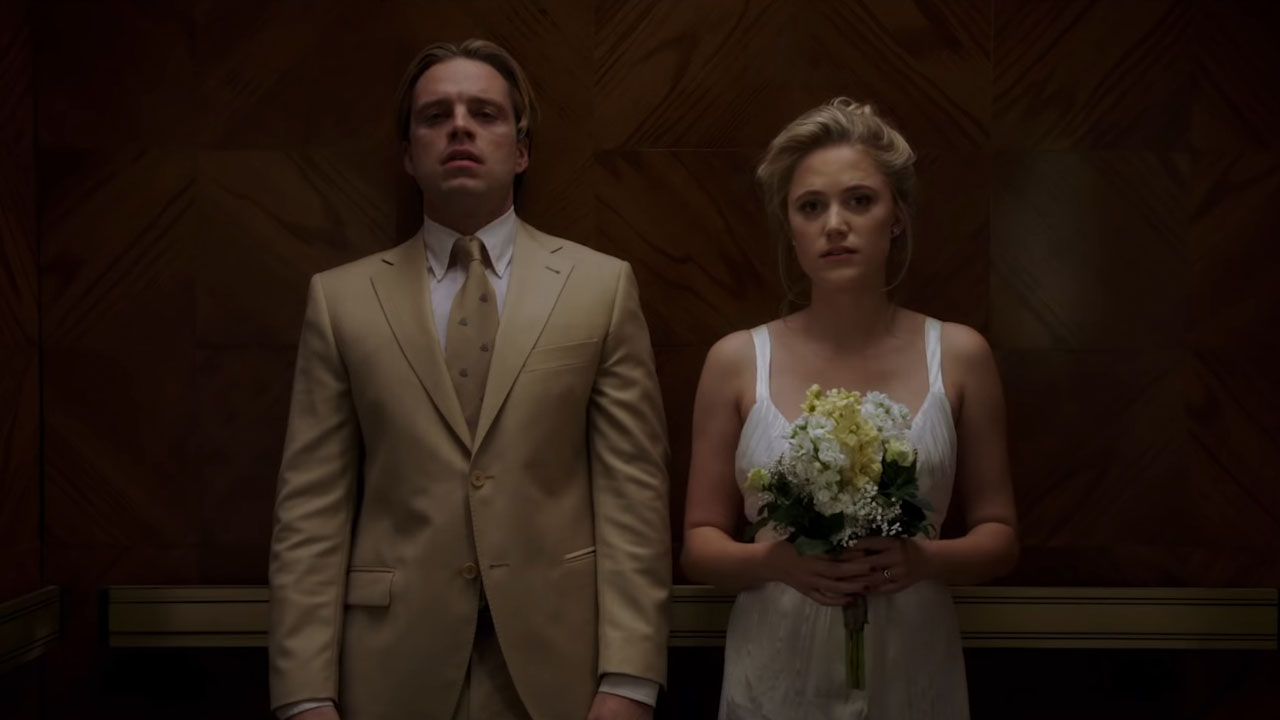 He observes fragments of his childhood, young years, and good and bad memories. The movie represents a beautiful yet harsh theme that is life and the regret we carry around. I'm Not Here is among the meaningful and best Sebastian Stan movies.
Related: Sebastian Stan reveals how he wants Bucky Barnes to die
Captain America Movies (2011, 2014)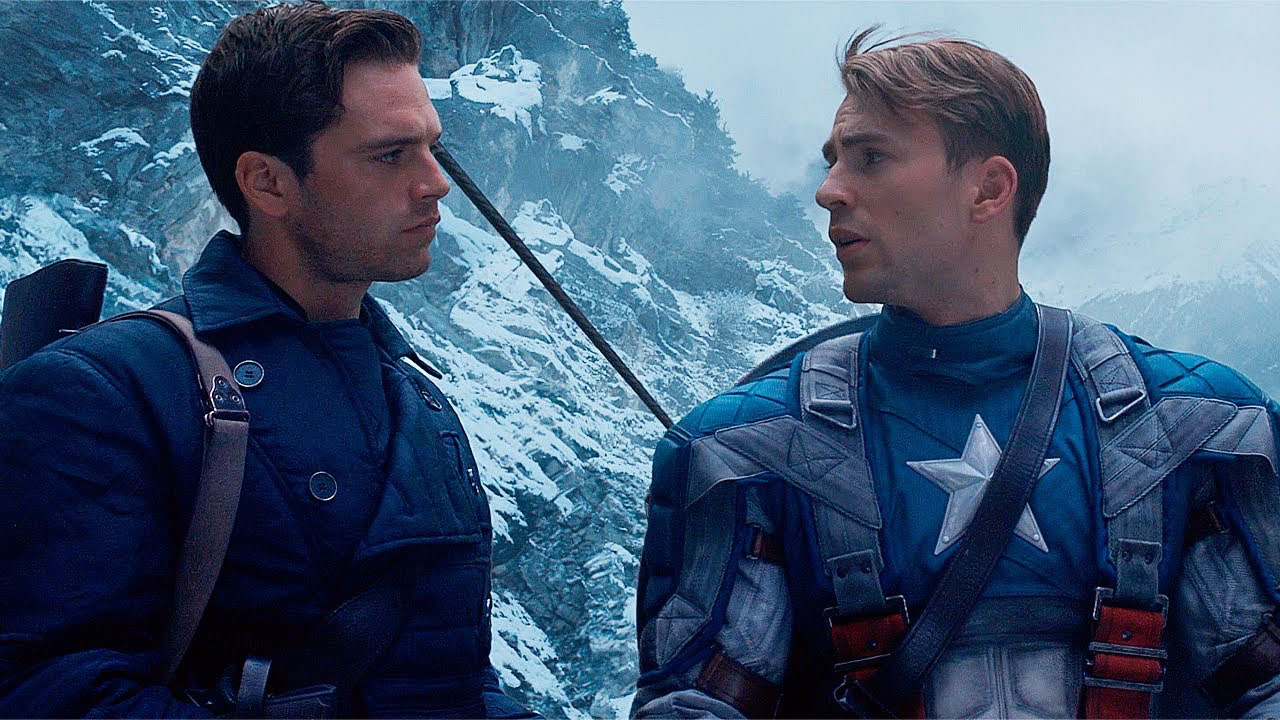 Sebastian Stan has played the intricate role of Bucky Barnes in the Captain America movies. In Captain America: First Avenger, we meet Steve Rogers (Chris Evans) and his best friend Bucky. They attend exhibitions on future technology. Rogers attempts to recruit for WW2 and finally succeeds. There is not much role for Stan in this movie but in the Winter Soldier and Civil War, we get to see more of his character development.
In Captain America: Winter Soldier, a big secret is revealed about Bucky Barnes (played by Sebastian Stan). He is not what the audience has been thinking. However, the shift is perfect for the excitement and thrill. You must watch these movies in order to get the hang of it. Because we can only give you a tiny spoiler of the character of Bucky Barnes holds. It clearly has more importance than you may think while watching the First Avenger movie.
Pam & Tommy (TV Show)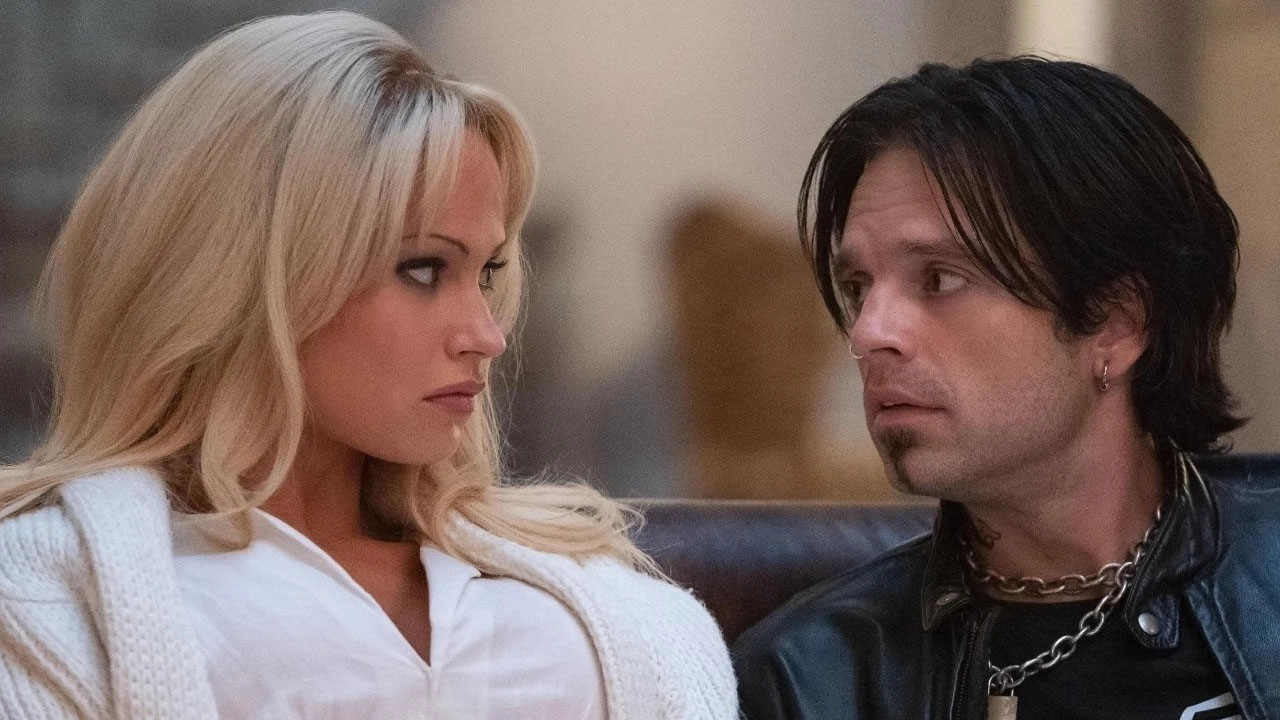 This mini-series has gained a lot of attention since Sebastian Stan's fans saw him dressed as Tommy Lee. From there, it was clear that he has been cast in a movie about Tommy Lee and Pamela Anderson's relationship. It is an American biographical drama reflected on the marriage of drummer Tommy and actress Pam.
The couple was famous for their infamous s*x tape and illegal theft. The movie has received positive reviews and fans have been loving the acting skills of Sebastian Stan and Lilly James. It has also earned a spot on our best Sebastian Stan Movies and TV Shows 2022 list.
The Falcon and the Winter Soldier (Mini-Series)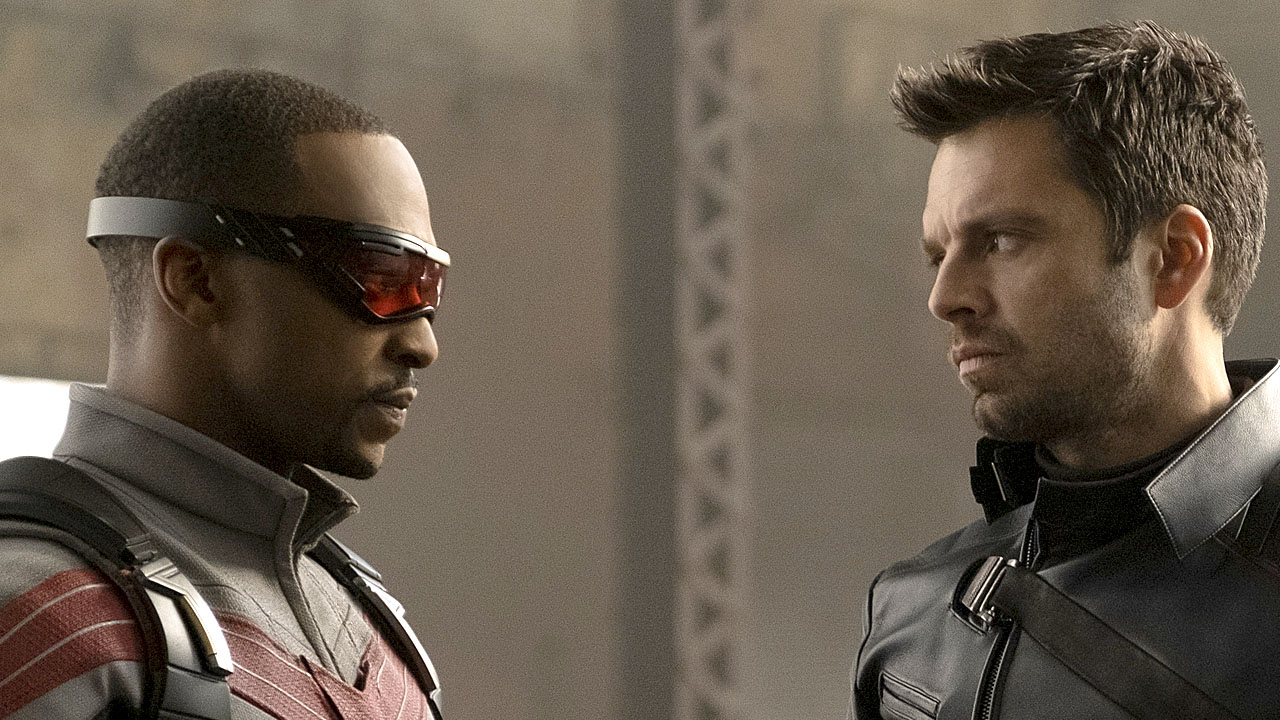 It would be unfair not to include this mini-series in the best Sebastian Stan Movies and Tv Shows list in 2022. Malcolm Spellman made a miniseries for Disney+ featuring the characters Falcon and Winter Soldier from Marvel Universe. The duo quickly gained appreciation and love from the audience. In the series, Sam Wilson (Anthony Mackie) teams up with Bucky (Sebastian Stan) to halt anti-patriots (Flag Smashers) from spreading. They believe the world was better during the blip (fictional disastrous event).
Related: The Falcon and The Winter Soldier

A wholesome friendship and many serious fights can be seen throughout the movie. The on and off-screen friendship of Bucky and Sam has fans invested in this mini-series to the point of making edits on Twitter. And we are loving it! It is without any doubt one of the best Sebastian Stan TV shows. We have also attached some tweets for you guys to show how fans are loving Sam and Bucky's power duo.
Related: How Sebastian Stan Celebrated Marvel Bucky Barnes' Birthday