This Halloween, celebrities all across Hollywood, along with new ones who shot to fame on TikTok, expressed themselves quite fantastically. For instance, The Weeknd looked wore Marlon Brando Godfather costume, and his costume along with makeup was so incredible that you couldn't tell the difference. But, a few well-known personalities took it a bit too far. For instance, former Fox News Correspondent Rick Leventhal decided to dress up like Alec Baldwin's character from his movie Rust. Of course, that's the same movie on whose set Baldwin accidentally shot his director of photography, Halyna Hutchins.
Conservative podcast host and former Fox News correspondent Rick Leventhal wore an Alec Baldwin costume in extremely bad taste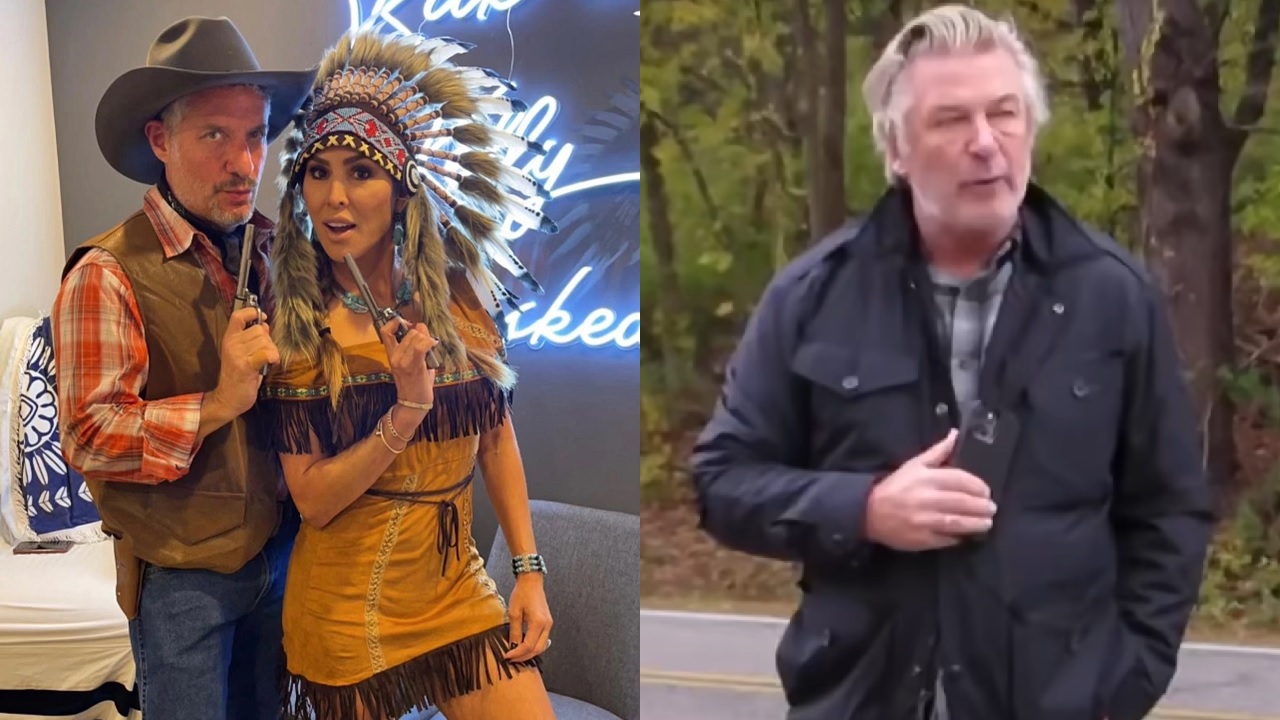 Leventhal and his wife, Kelly Dodd, showed off their costumes on his Instagram account. In it, we saw Dodd dress up as a native American, whereas Leventhal dressed up as Alec Baldwin's character on Rust. Almost immediately, the conservative commentator received backlash from his followers. In the now-deleted post, Leventhal wrote in the caption:
Kelly celebrated her Native American heritage & I celebrated the great American film actor Alec Baldwin #happyhalloween
Almost immediately, Rick Leventhal's fans let him know that what he did was in bad taste. A user wrote "Sorry but bad taste. Come on someone lost their life." Another person pointed out that the choice of costume was insensitive because "A child lost his mother!" One user wrote some condemning words in the reply, despite being his fan for long:
I always defend you both, but hard to find dressing up as Alec funny when a young woman's life was cut short and a young boy is now without his mum. Really bad taste Rick.
Despite the criticism, Rick Leventhal was unmoved
And despite the unanimous criticism, Rick Leventhal did not apologize for his Alec Baldwin costume for his costume as he told Page Six, calling Baldwin a jerk:
In no way was I trying to offend anyone, except Alec Baldwin. He's a jerk and deserves all the heat he's getting… If we analyzed every costume for who might be offended by it, there would be no Halloween anymore.
Sadly, he is not the only conservative to mock Baldwin for this unfortunate accident. Donald Trump Jr. also mocked Baldwin in quite a heinous manner, selling shirts on his website that made fun of the actor and the horrific death on set. Most conservatives have hated Baldwin because he has been anti-gun most of his life. Leventhal told the news outlet further:
Of course, I feel bad for the victim and her family, but this was never about her or them. If Baldwin is anti-gun, why is he waving them around in movies and pointing them at people and pulling the trigger? Focus your anger at him and the hypocrisy of that industry.
Apart from the reporter, his wife Dodd also received criticism for cultural apprpriation
Apart from Leventhal, his wife Dodd also received her fair share of criticism. By wearing a Native American costume, which wasn't even accurate, critics accused her of mocking the native culture, with one user writing:
We as Women don't wear the head dresses .. just saying . Or mini length skirts .. so it's mockery .. … no shade.
However, just like Rick Leventhal, Dodd also defended her choice of dress. Saying that her native American friends along with other friends applauded her choice of costume. She said the ones criticizing her are the "woke" ones, saying:
People are always looking to criticize me for anything I do, so this is no surprise. And by the way, I've gotten lots of love and appreciation on Instagram, too, so thank you for all the support!
Furthermore, Kelly Dodd also learned by a 23andMe test that she is 30% Native American. And to her, that costume was her embracing her heritage, as she told Page Six:
People are way too sensitive. I embrace my Native American heritage. I think the fashion is beautiful, and this was a tribute and celebration.