Well, isn't the Internet community full of surprises? Friends can turn into bitter enemies, minute things can become controversial, and it goes on. In short, social media thrives on controversy and drama. Recently, DramaAlert host Keemstar invited Ricegum and Leafy to allow the former to discuss his feud with KSI and equation with ex-girlfriend Abby Rao. The former Clout House member had some interesting details to share.
Ricegum Reveals why is no Longer Friends with KSI!
Ricegum's recent DramaAlert interview was full of revelations and accusations. He started off by claiming that the main reason why he and KSI were no longer friends was that the latter was "petty". Rice revealed that it all started when he supported Logan Paul in his professional boxing debut against KSI.
As per Ricegum, he rooted for Paul because the Maverick sent him a formal invitation (to the historical boxing event held at the Staples Center), and not KSI. Keemstar then chimed in and revealed that he was surprised to find out that he was the only American YouTuber to receive an invitation by KSI to the boxing event as well as the winner's after-party.
Also, Ricegum claimed that he helped KSI out with his music career back when the "Down Like That" singer wasn't a hot commodity on the internet.
Ricegum Spills Tea on his Equation with Ex Abby Rao!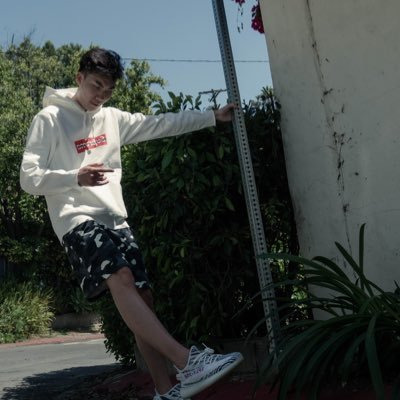 "Da Adult" singer started dating Abby Rao about a year ago. Around a couple of months ago, they broke up. Although Ricegum explained that he would be keeping the details of their break-up private, Abby, along with her friends at the Clubhouse, continued to throw shade at her ex.
When Keemstar asked Rice to discuss his break-up, he confirmed that he wasn't happy with the relationship as it went on. Therefore, he decided that the two had to split up. The DramaAlert host also revealed that Ricegum had said on a stream that Abby was too clingy.
Ricegum said that he wished that the situation wouldn't turn out like it did and the two could go their separate ways without any drama.
The YouTuber/Rapper also revealed that he had Abby sign a contract that would make Ricegum an owner of a certain percentage of her social media earnings in case her influencer career skyrockets. However, Rice said that to this day, he hasn't collected a single penny off of that contract.
We recommend you to check out the interview as it has some pretty interesting details. Leafy's witty comments throughout the video surely make for an entertaining watch.
KSI and Abby Rao Slam Ricegum!
After the interview aired, the accused party was quick to respond. Firstly, KSI uploaded a whole 25-minute plus video. In it, the undefeated professional boxer revealed that he wasn't petty at all. The reason he started distancing himself from Ricegum was due to the shots the latter took at him in his song, "Da Adult". Also, the fact that Ricegum shaded KSI on "Mom's Basement" podcast didn't sit well with the "Wake Up Call" singer. Apparently, Ricegum didn't use warm words while describing KSI's music career.
KSI then moved on and compared his songs with Rice's top 10 singles and found his own music better… understandable!
As for Abby Rao, she called out Ricegum on Twitter for lying about the contract.
https://twitter.com/absby/status/1256713443471695872
Also, Keemstar "promised" that he would get a copy of the contract on DramaAlert soon.
It looks like we are heading back to the good ole' days of YouTube (Drama, Diss Tracks, and the return of Leafy). Only time will tell how Ricegum manages to battle two people who were once so close to him.