Are you a fan of classic horror stories? If so, you might be excited to hear that "Renfield," a film centered around a character from Bram Stoker's "Dracula," is set to be released soon. The movie is expected to explore the backstory of Renfield (Ren), a character who has fascinated audiences for decades.
The film will be a horror-comedy and feature the talents of Nicolas Cage and Nicholas Hoult, two well-known actors who will surely add to the project's excitement. The film has been in development for a while now, and horror genre fans eagerly anticipate its release.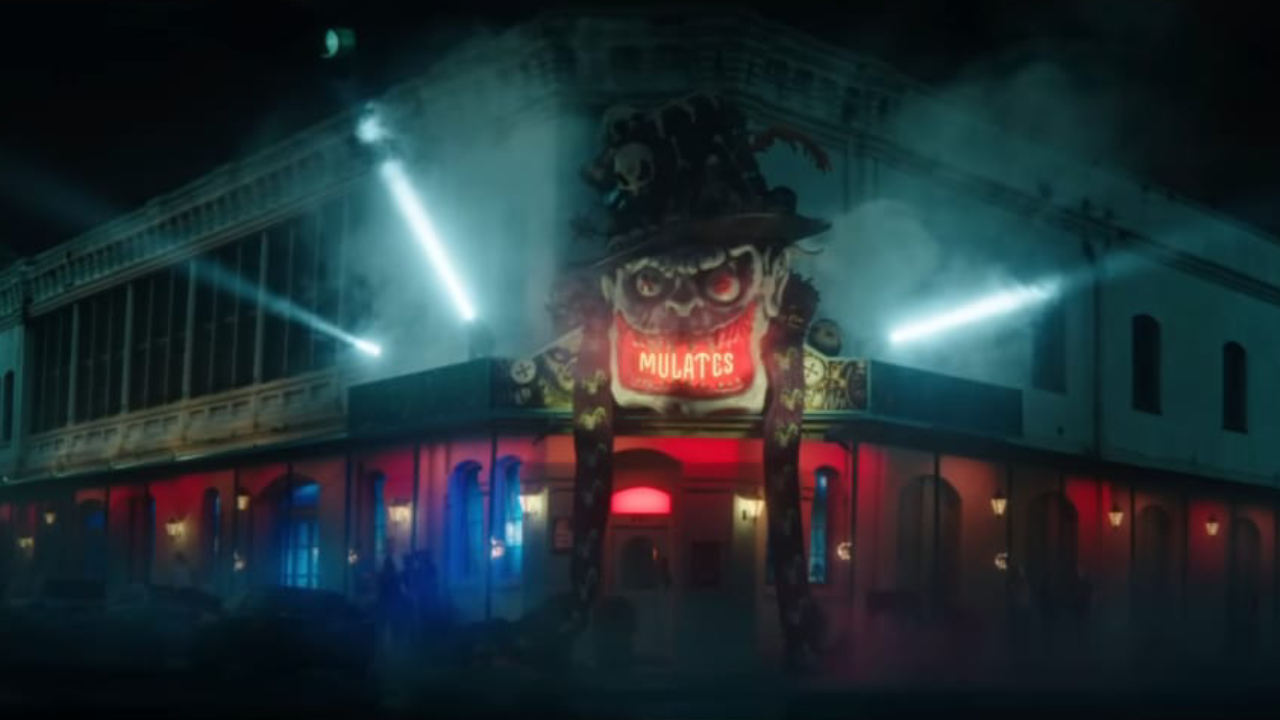 We will look closely at everything you need to know about Ren's character. From the cast, production company, director, the release date, and the film's budget, we will discuss everything. So sit back, grab some popcorn, and get ready to learn all about this upcoming horror comedy.
Plot Of Renfield
This movie promises to be an exciting exploration of the backstory of one of the most interesting characters from "Dracula" – Renfield. The film follows the story of a young man named Renfield (played by Nicholas Hoult), confined to an insane asylum due to his obsession with consuming insects.
However, his life takes a drastic turn when he is taken under the wing of the infamous vampire Dracula (played by Nicolas Cage). Dracula sees potential in Ren and offers him a deal – in exchange for his loyalty, Dracula will grant him immortality and unlimited power.
As Ren's devotion to Dracula grows, he begins to unravel the secrets of the vampire's past, including his long-standing feud with the legendary vampire hunter, Van Helsing. Along the way, Ren must navigate the dangerous world of vampires and their enemies while struggling with his sanity.
This horror-comedy promises to be a fresh take on the classic "Dracula" story, with a unique focus on the often-overlooked character of this movie. With talented actors and an experienced production team behind it, this movie is sure to be a must-watch for horror fans and lovers of classic literature alike.
Cast
The cast of this movie is nothing short of impressive, featuring some big names in the industry. Nicolas Cage, who has established himself as a versatile actor, will be playing the role of Dracula. His performance is sure to be a standout in the film.
Nicholas Hoult, who has appeared in numerous blockbusters such as X-Men: First Class and Mad Max: Fury Road, is set to play the role of the titular character, Renfield. He is a talented actor who has proven his range and ability to portray complex characters.
Joining them is Jury Prize winner actress and singer Caroline Williams, who will be playing a character named Dr. Vanessa Helstadt.
List Of Other Cast
Awkwafina as Rebecca Quincy
Ben Schwartz as Teddy Lobo
Adrian Martinez as Chris Marcos
Shohreh Aghdashloo as Ella
Bess Rous as Caitlyn
James Moses Black as Captain J. Browning
Overall, the cast of this movie is impressive and diverse, with a mix of established and new emerging actors. With their talent and dedication, they are sure to bring this horror comedy to life and make it a memorable experience for audiences.
Director & Production Company
This new Dracula movie is being directed by Chris McKay, known for his work on The Lego Batman Movie and Robot Chicken. The film is being produced by Skydance Media, a production company known for its work on films like Mission: Impossible – Fallout, Top Gun: Maverick, and Terminator: Dark Fate.
With McKay's comedic sensibilities and Skydance's track record of producing blockbuster movies, this movie is poised to be a highly entertaining and well-produced film.
Release Date
This movie is scheduled to be released on April 14, 2023, and it will be distributed by Universal Pictures. Fans can expect to see the film in cinemas, which is excellent news for those eagerly waiting for its release.
With the film's release date fast approaching, fans can look forward to experiencing the story of the movie and the journey into darkness on the big screen. The immersive experience of watching the film in a cinema will only add to the excitement and anticipation that fans have felt since the project was announced.
As we wait for the release of the movie, fans can keep themselves occupied by reading the classic novel "Dracula" by Bram Stoker or checking out previous adaptations of the story. This will provide them with more background on Ren's character and a better understanding of the world of vampires and the lore that surrounds them.
Overall, this highly anticipated film promises to bring a fresh take to a classic tale. With its talented cast, experienced director, and skilled production team, it will surely be a must-see for horror fans and lovers of classic literature.
Film Budget
Reports suggest the film will have a budget of around $30 million. This is a relatively modest budget for a major Hollywood movie, but it's in line with the horror-comedy genre and should allow plenty of creative flexibility. With talented actors, a respected director, and a solid production company behind it, this movie has all the makings of a hit movie.
Final Thoughts
As we approach the release date for this Dracula movie, excitement is building for what promises to be an intriguing and entertaining horror-comedy. With an impressive cast that includes Nicolas Cage, Nicholas Hoult, and many others, along with a talented director in Chris McKay, there's no doubt that this movie will deliver on its promise to be a thrilling and engaging cinematic experience.
Fans of horror, comedy, and classic literature will all find something to enjoy in this movie. The film's unique blend of horror and humor will keep audiences on the edge of their seats while also providing plenty of laughs. It's a fresh take on the classic vampire tale that will appeal to both die-hard fans of the genre and newcomers alike.
With the release date just around the corner, it won't be long before we finally see what this movie has in store for us. Whether you're a fan of horror, comedy, or both, this film is definitely one to keep an eye on.
So mark your calendars and get ready for a wild ride into the dark, twisted world of Dracula's most infamous minion.
Related: Best Horror Movies On HBO Max