American comedian Pete Davidson is reportedly dating Bridgerton star Phoebe Dynevor. The comedian has seemingly confirmed his relationship with Dynevor, following dating rumors. Rumors around their romance began to spread last month after Pete reportedly paid a visit to the UK to meet Phoebe, where she was filming her upcoming project.
Pete Davidson and Phoebe Dynevor are trying to make long-distance work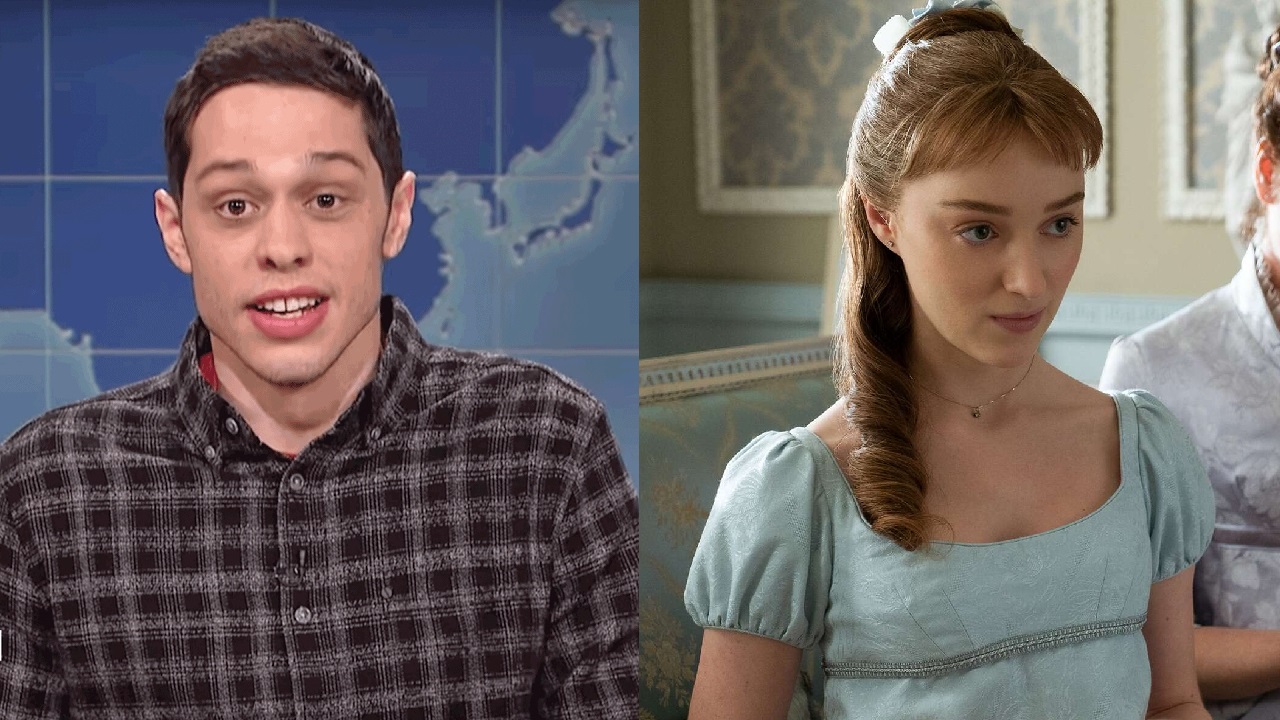 On his visit to the UK, the couple was seen "holding hands and hugging each other" as they were taking a walk. Pete also stopped to take a few photos with fans. That same fan later told a newspaper:
It looked like they were in a relationship and they seemed happy together.
And last week, US Weekly finally confirmed that the two were indeed dating and that long-distance is not bringing them down at all. A source told them:
Pete and Phoebe are still going strong despite not being able to physically spend time together. They keep in touch over text and FaceTime. Right now, they're just focused on work. They're not looking to rush things.
But, now Pete Davidson himself has pretty much confirmed the news of him dating Phoebe Dynevor. In a Zoom meeting with Marquette University, Pete was asked if he had a celebrity crush. Then, he mentioned that not only did he have a crush, but he was also with his crush too. He replied, laughing awkwardly:
I'm with my celebrity crush. Uh…yeah…so…so…yes.
However, he apparently couldn't add any further details and kept them for himself. Fans think that Pete Davidson may have met Phoebe Dynevor back in February when Phoebe was in New York to film her SNL Bridgerton-themed skit. And, as expected, Pete featured in that skit too.
Last year, Pete Davidson said that he was taking a break from dating after a series of romances with most notably Ariana Grande, Kate Beckinsale, Kaia Gerber, and Margaret Qualley. After his breakup with Margaret, Davidson was pretty much done with dating, as he told Charlamagne Tha God:
I'm not dating for a while. Unless I meet the love of my life. I'm pretty done with that, I'm going to try and stay away from that. It's just a lot.