A crew member of the MrBeast YouTube channel and his long-term friend Chris Tyson has finally apologized for a series of problematic past tweets in his Twitter account. Some keen fans found out that Tyson had tweeted a slew of racist, transphobic, islamophobic, ableist, and anti-Semitic tweets that crossed the line many times over. After being called out and a brief hiatus from social media, Tyson returned with a statement to apologize to those who were hurt by his tweets.
Chris Tyson of MrBeast apologizes for bigoted tweets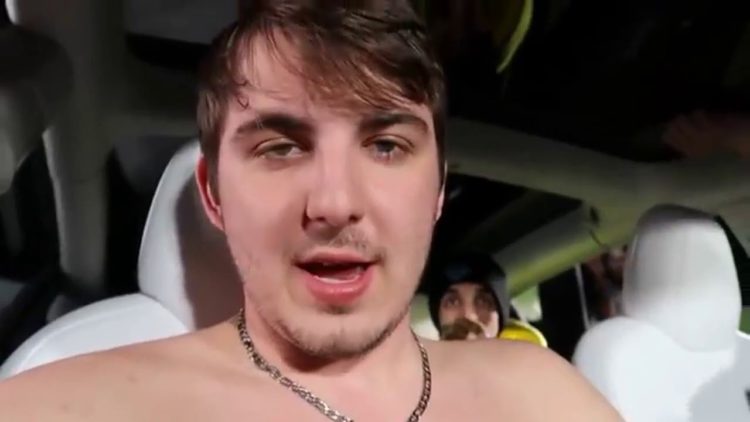 After the outrage, Chris Tyson posted an apology on Twitter through his alternative account. He touched upon how his tweets were harmful to many. The MrBeast YouTuber wrote how he was just trying to make "edgy jokes" in 2017 because of the hate he had for himself:
I wanted to address some things that have been brought to light from my past, and apologize. I will not make any excuses because I am completely responsible for my actions and words, I want to start off by saying that the person I was when I was making these edgy jokes and tweets years ago is not the person I am today. During that time in my life, I had a lot of hate for myself that I let flow out through my humor and opinions.

Chris Tyson
Furthermore, the MrBeast crew member revealed that living in the American South made him have such bigoted views. But, he's now going to learn and re-educate himself while trying to spread love and awareness on his platform. Tyson continued:
As I've matured I've realized that edgy jokes can do so much hurt to people. Growing up in the south I picked up on many views and opinions that I now strongly disagree with and have since re-educated myself on. I have been reading all your responses, dms, and videos and I want you to know I have learned from this and I am going to keep using my platform to try to help people and spread messages of acceptance and love.
I will continue to reflect on this and try my best to make a positive impact on the world as much as I can
Tyson addressed the transphobic tweets specifically
As part of the MrBeast team, Tyson created an image of a kind philanthropic person who only focused on bringing joy and happiness to people. That is why his past tweets left fans deeply shocked and called him out for hypocrisy. Furthermore, Chris Tyson released a second statement to specifically address the transphobic tweets, saying:
I also wanted to address the transphobia directly because it needs context. I've been seeing a lot of people say that I'm transphobic and I wanted the transgender community to please realize that I was struggling with discovering my own gender during that time in my life and I turned that hate and confusion towards other. This is something that only the closest people to me know, but I have struggled with my gender since I was 10. I am extremely private about it but I feel like I needed to come forward. Your feelings are valid and the things I said were not okay but I want to make it clear I fully support the trans community. And to all the other communities and minorities that were offended, I am truly for those words. I genuinely am thankful for you guys for holding me accountable.
After the backlash, Chris Tyson has deleted his previous verified account from Twitter and has since been using his alt account as his default one. As of yet, MrBeast and other members of the channel have yet to make a comment.
Related: MrBeast's not-so-fair $60,000 Hide and Seek Challenge
The controversial tweets by the MrBeast YouTuber
Last week, some keen-eyed Twitter users managed to get a hold of past Islamophobic, racist, transphobic, and ableist tweets by Chris Tyson. As the tweets gained online traction, the MrBeast star was quick to delete all of them. But, Twitter users were quick to take screenshots of the now-deleted tweets. In 2017, Tyson went on an Islamophobic rant, saying:
Between what happened at the Ariana, Grande concert and what's going on in the Philippines, why the f**k do we even take Islam serious? It's an old ass backwards religion that hates anything different and treats women like shit. Why the fuck do people still accept it.
After these screenshots went viral, Tyson deactivated his main account and later tweeted the aforementioned apology from his alt.