The tragic killing of Daunte Wright, a 20-year-old Black man fatally shot by a Minneapolis police officer at a traffic stop, has again left the United States paralyzed. Race relations are again at the front and center of discussions, and celebrities are also taking part in the discourse. Most notably, Beyonce, Demi Lovato, Ariana Grande, and Jamie Foxx recently reacted to Daunte Wright's killing.
The New York Times reported that Minneapolis police officers pulled over Daunte Wright for having an expired license plate. However, one officer accidentally killed Wright after she mistook her gun for a taser. This incident happened merely miles away from the place where the trial of Derek Chauvin, the officer charged with the murder of George Floyd, was taking place.
This incident has reignited the discussions around systemic racism within the police and their lack of accountability. And this time celebrities are taking part in it as well. Major stars like Beyonce and Ariana Grande as well as professional sports teams like the Minnesota Timberwolves are taking to social media to speak against the killing of the young father.
Celebrities react to Daunte Wright's killing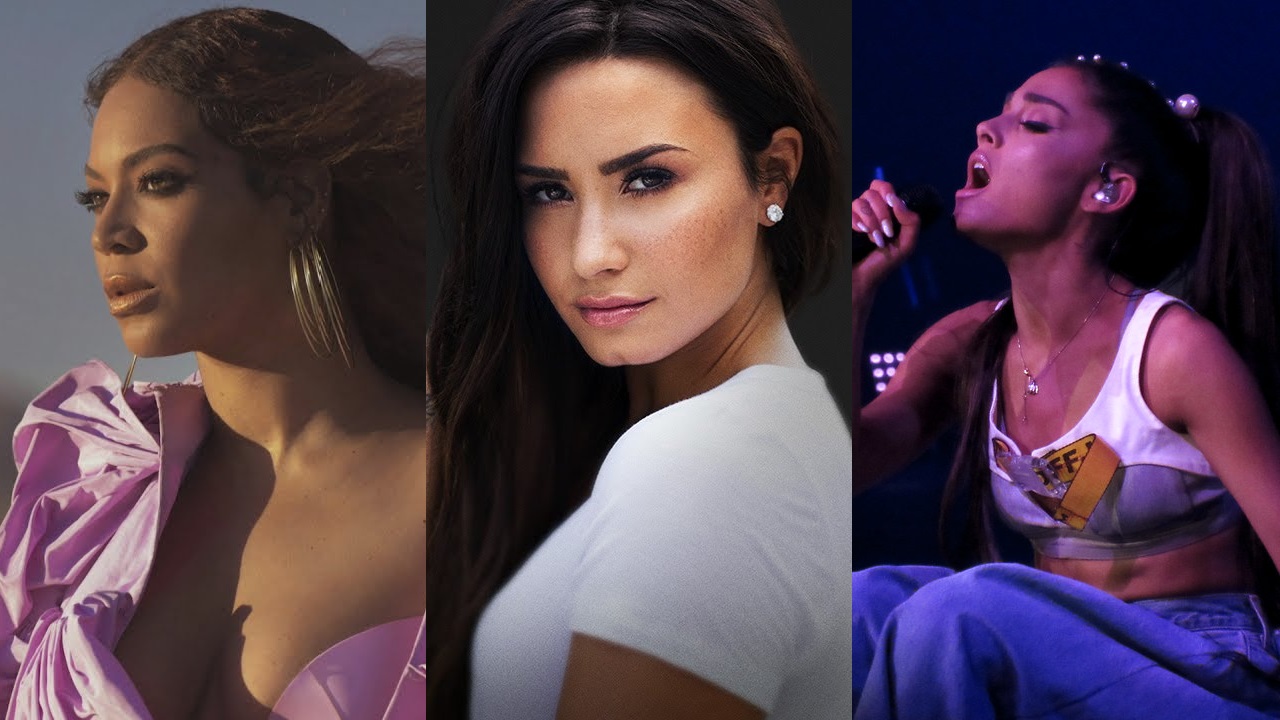 Beyonce posted on her website, a picture of Wright with the caption:
REST IN PEACE DAUNTE WRIGHT
Similarly, Ariana Grande reshared a post on Instagram, which contained the list of resources that Daunte Wright's family, his girlfriend, and his soon-to-be two-year-old son, need right now. Moreover, Demi Lovato, Kim Kardashian, and Michael B. Jordan also reshared infographics, which delineated what happened and how to help the victim's family.
On the other hand, Jamie Foxx shared a picture on Instagram of Daunte Wright with his infant son, and added a passionate caption, saying:
Look at this kid. With his kid. Where is the compassion? Where is the benefit of the doubt?? #Dauntewright you deserve better. We deserve better… god bless your family and u little one
Moreover, the President of the United States Joe Biden didn't remain silent on the incident as well, tweeting:
I'm thinking about Daunte Wright and his family — and the pain, anger, and trauma that Black America experiences every day. While we await a full investigation, we know what we need to do to move forward: rebuild trust and ensure accountability so no one is above the law

POTUS Joe Biden
Furthermore, Trevor Noah also spoke out about Daunte Wright's killing on The Daily Show with Trevor Noah, strongly criticizing Minneapolis police, saying:
Maybe if the police weren't so quick to draw any weapon, then maybe people wouldn't die because of a mix-up. Don't you find it amazing that cops think everything is a gun, except their own gun? If you have a cellphone in your hand – 'Oh, that's a gun.' You're holding a wallet, 'Oh that's a gun.' Their own gun? 'No, not a gun.'