When it comes to athletes, we see them usually eulogizing and drawing inspiration from other legendary athletes of their sport. And it doesn't necessarily have to be someone from their own sport either. However, Olympic Gold Medalist Kiran Badloe has broken away from that tradition. He draws inspiration from Avatar Aang, the lead character from the Nickelodeon cartoon show Avatar: The Last Airbender. And he expressed his gratitude for the character in a very unique way – a haircut.
Badloe has truly made a formidable name for himself at the 2020 Tokyo Olympics. He won the Gold Medal for his country Netherlands in Men's Windsurfing (Men's RS:X) and gained a lot of notoriety. Moreover, he was a three-time World Champion at the RS:X World Champions and twice European Champion at RSX. Therefore, it's safe to say that he was already quite a big deal leading up to the Tokyo Olympics. However, he achieved notoriety by a truly bold haircut, inspired by none other than Avatar Aang.
Avatar-themed haircut will make you go crazy
Badloe recently posted on Instagram, sharing a picture of his incredible blue colored hair that were shaped like the arrow tattoo on top of Aang's head. As aberrant as it looks, it's absolutely incredible and there's a lot of love associated with this tribute. In his Instagram post, Badloe wrote:
This haircut is a tribute to the one and only true wind master. The avatar, the last air bender known to be alive. I hope the spirit of this great warrior gives me the power to sail well this week and use the wind in my favor.
One day I dream of become a master of the wind myself, a true air bender
And if you think we are joking, take a look at snapshots of his Instagram post below. The accurate of the haircut with the Avatar is simply incredible!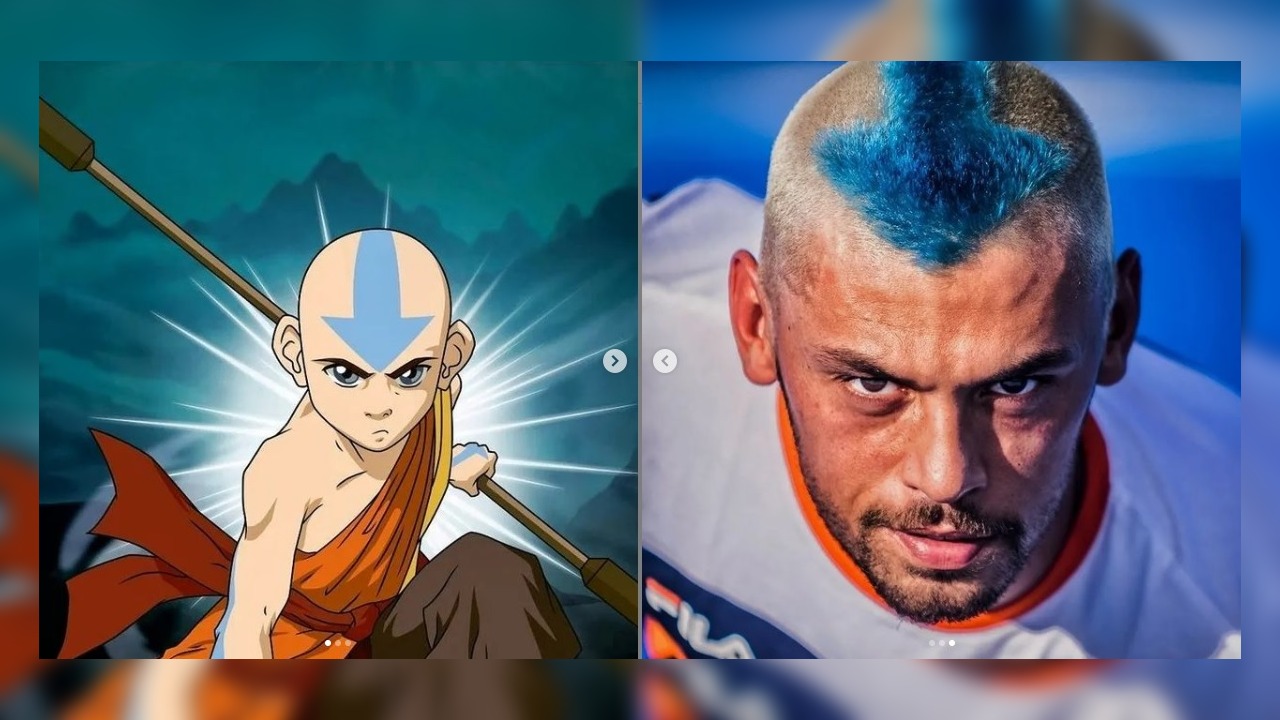 Social media reacts to Kiran Badloe's haircut and gold medal win
It's clear that Badloe was truly inspired by the air-bending abilities of Avatar Aang, so much so that he decided to dedicate his life to windsurfing. And this wonderful tribute did not evade social media's eyes, as Avatar: The Last Airbender fans were jovial at seeing his haircut:
Kiran Badloe truly won the internet and Avatar fans with this wonderful haircut. But, the win that means the most is his performance at the 2020 Tokyo Summer Olympics. On the other hand, it shows just how strong the legacy of Avatar: The Last Airbender really is and continues to influence millions all around the world. It's a testament to the wonderful work by Nickelodeon and Michael Dante DiMartino and Bryan Konietzko.