Recently, Nikocado Avocado revealed that he will appear on the H3 podcast. However, he also criticized Ethan Klein for talking about him on his podcast. According to Klein, there was a lot of negotiation on Avocado's part, and called him a diva. This did not sit well with the mukbang YouTuber. Despite this, he did confirm that he will be appearing in an episode of the H3 podcast in January.
Few weeks ago, Nikocado Avocado and PewDiePie got into a feud
On his YouTube channel, PewDiePie reacted to mukbang videos. According to him, this trend is disgusting and should be put to rest. At the same time, he said that Nikocado Avocado, who is the biggest mukbang creator, is promoting obesity. In response to that, Avocado reacted to his video while eating curly fries. According to him, PewDiePie is stupid and a hypocrite. Similarly, Nikocado Avocado accused him of promoting violence through the video games he plays. Furthermore, he claimed that people use him as an inspiration to hit the gym and focus on their health. Despite the criticism and his fans' concerns over his health, the mukbang YouTuber is not stopping.
Recently, Ethan Klein revealed that Avocado will appear on his podcast
In their recent episode of the H3 podcast, Ethan Klein shared that Nikocado Avocado will be coming on the podcast. Furthermore, he claimed that he has made diva-like terms appear on the podcast. According to Klein, no other celebrity has made such requests. Although they did not share the terms, it seems that Klein is excited to welcome the mukbang star. In the video, he also reacted to Nikocado Avocado video where he eats Jollibee's food. Therefore, Klein revealed that he would order food from that restaurant and will have fun. However, Hila was skeptical about this idea. When Ethan Klein expressed his wish to give Avocado a run for his money, she instantly stopped him. Similarly, Klein wanted his team to decide what food they will order on that particular episode. Few of them opted out to eat on camera.
Related: Nikocado Avocado Responds To PewDiePie's Criticism, Saying He Eats For Those Can't Eat
After that, Nikocado Avocado responded to Klein's video on his channel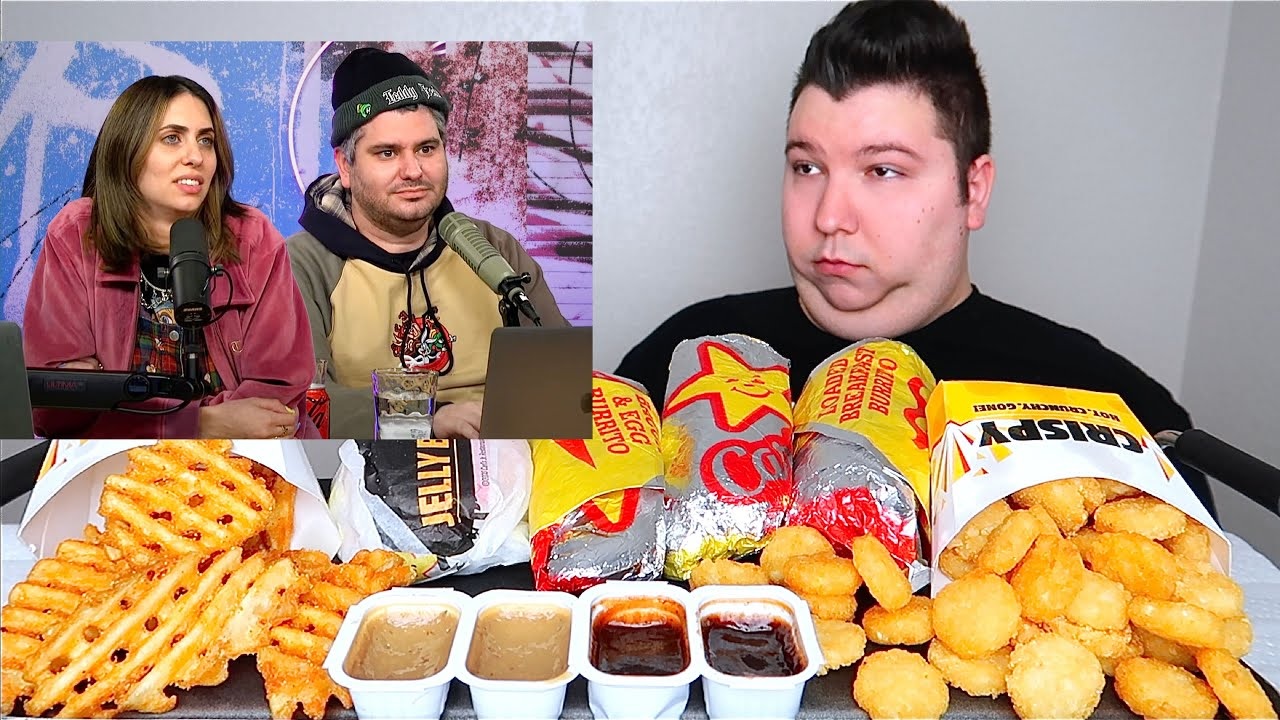 In response to Ethan Klein's video, Nikocado Avocado uploaded a video wearing I'm Calling Corporate t-shirt. According to him, Hila discriminated against the food he was eating. At the same time, he claimed that Ethan Klein always looks hungry and should not be asking his wife's permission to eat whatever he wants. After a while, Nikocado Avocado shared that he was upset about Klein calling him a diva. He claimed that he is already looking to start conflict and because of Klein, all the other channels are introducing him as a dive and difficult. Similarly, he said that no one comes to his channel for free. In fact, Avocado does not need Ethan Klein as he already has more views than the H3 host. According to him, he has no need to go on the podcast. Furthermore, he claimed that Klein was making fun of his weight and would not do so if he was a woman.
In the end, he claimed that Klein wants him on his podcast because Avocado is the trending topic at the moment. Despite his anger, he confirmed that he will appear on the podcast in January. However, day is not decided yet.