Every joke made on The Office (US) had its own special meaning. But, some of them cost a lot more to make than the rest. That is what happened when Michael Scott made this one joke on the show, which ended up costing them $60,000!
As we all know, music was a major part of the show across all nine seasons. Steve Carell, Mindy Kailing, and John Krasinski had a number of musical moments in the show. But, the one we're particularly talking about is from the episode 'A Benihana Christmas' in Season 3. In it, Michael Scott sings Eddie Money's 'Two Tickets to Paradise' and John Mayer's 'Your Body Is A Wonderland' at karaoke.
Recently, the episode's writer Jen Celotta made an appearance on the Office Ladies podcast with Jenna Fischer and Angela Kinsey. There, Celotta revealed that Michael Scott's joke about 'Two Tickets to Paradise' cost around $60,000 to make!
How Michael Scott's Joke cost $60,000 to make!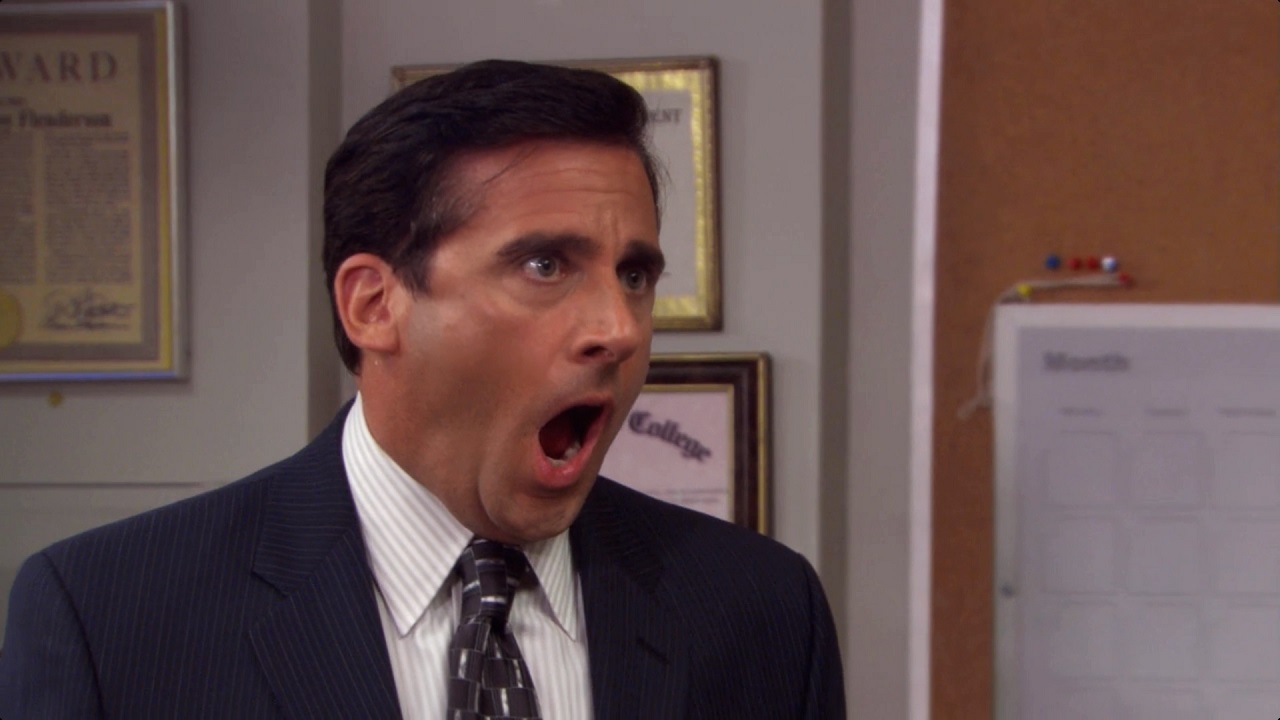 On the podcast, Celotta recalls how one small line by Michael Scott cost the show sixty large ones. She said:
"I wrote a joke where Michael says, 'I got two tickets to paradise'. And he says, 'Pack your bags we leave day after tomorrow'. At the sound mix I found out from Kent (Zbornak, The Office producer) that was a $60,000 joke."
Upon hearing this, Coletta was shocked. She couldn't believe it but then realized that there were some budget cuts down the road. When that happened, she understood how a small line by Michael Scott could have cost sixty grand! She said:
"I was like, 'It's a fine joke, but none of my jokes I've ever written have been $60,000 jokes'. But I remember not so long after that we had some of our music budget pulled away from us, and I can't help but think. I mean, I was sitting at the mix and had no idea that because we sang that song the song had to be cleared, and that joke was $60,000."
But, The Office crew also had to take permission from John Mayer for his song too. And there were a few hiccups in that as well.
How John Mayer approve the use of his music in The Office
When Michael Scott sang John Mayer's 'Your Body Is A Wonderland', they didn't get permission for it right away. Jenna Fisher recalls:
"We reached out to John Mayer to ask him if we could use his song, 'Your Body Is A Wonderland,' and it was actually B.J. Novak who reached out to him because B.J. knew him. [Novak] reached out to him and was like, 'Can we use this?' And at first John Mayer was like, 'I don't think so'."
John Mayer then mentioned in a blogpost why he didn't give The Office permission to use his song. But, upon hearing how the show wanted to use it for a funny scene with Michael Scott, Mayer gave in. He said:
I initially turned the request down, but after thinking about it, (and hearing the details on the incredibly funny sounding scene from producer BJ Novak) I decided to go for it – but with one stipulation:
And that one stipulation was:
'I want a Dundie.'
And so, B.J. Novak agreed to Mayer's demand and gave him the Dundee for "Tallest Music Dude". And so, Mayer agreed for the use of the song in The Office. You can read Mayer's whole post below, and hear the latest episode of the Office Ladies podcast here