Do you know about the Robert Pattinson movies? The handsome star is soaring to new heights with his captivating portrayal of Bruce Wayne in 'The Batman'.
Having firmly shed his teen heartthrob status, he is now firmly established as one of Hollywood's most celebrated character actors – with glowing reviews to prove it. Pattinson is already wowing critics with his performance as the Dark Knight in The Batman!
Moviegoers should get ready for a thrilling ride, as this fresh take on the iconic superhero promises to deliver a captivating narrative that we've never seen before. Don't miss out on what's sure to be one of the best films of 2022! Robert Pattinson, the 35-year-old British actor, has stunned everyone including himself.
By transforming from a teen idol, famously known for his roles as Cedric Diggory in the Harry Potter series and Edward Cullen in Twilight, to an acclaimed actor with a successful career that has moved away from his heartthrob beginnings. The critics have been overwhelmingly positive in their reviews of his achievements. Pattinson's career highlights are so actionable.
It's time to celebrate the amazing Twilight actor! Let's take a look at his best performances and marvel at the immense talent of one of today's most captivating actors. Join us as we rank the top Robert Pattinson movies and explore the career of this truly unique star.
Top Robert Pattinson Movies Of All Time
Tenet
Forget the knotted time-trickery and intentionally caked-on seriousness; Tenet is, at its core, a sweet and sincere movie. To prove this, don't focus on the backward action sequences, references to the Sator Square, or cockney grumblings of a temporal pincer.
Look at Pattinson and you'll be sure to see the movie's heart. John David Washington commands the screen with his aggressive physicality and determined energy, while Pattinson's performance as his sidekick is characterized by a laid-back ease and effortless intensity, even in his most intense action sequences.
His upper-class English accent stands out among the rest of the cast and draws the audience in without demanding any attention. Pattinson is clearly enjoying himself while making this movie alongside his friends, and it shows.
Pattinson's performance in Christopher Nolan's latest blockbuster film is a powerful example of the importance of friendship. It is one of the best Robert Pattinson movies out there.
From getting Washington's drink order just right to making Washington cry with a simple display of brotherly love, Pattinson's work is sappy, silly, and simple – and it's the highlight of the movie. I'm sure that if I had the chance to hang out with him, I'd have a great time – even if I found out later that we had already hung out before.
Damsel
Pattinson's knack for comedic timing and physical humor is unparalleled. His talent for playing characters that think they're of higher status than they actually are is always hilarious. His spectacular performance in "Damsel", the Zellner Brothers' comedy-western, is sure to leave you in stitches.
Comparable to the classic "There's Something About Mary", this film is a clever and aggressive take on the Old West. Don't miss out. It is one of the best Robert Pattinson movies. I couldn't help but chuckle when I saw Pattinson's first scene with Mia Wasikowska, where he awkwardly square dances while trying to put on a brave face.
His character, Samuel Alabaster, is a classic bumbling cowboy, yet he still maintains a sense of purpose and misguided self-assurance despite his incompetence. Adam proudly shares his story of journeying across the Wild West to reunite with his beloved Penelope (Wasikowska) and propose to her.
Despite the tough, masculine cowboys teasing him (it's truly hard not to laugh at Pattinson's character!), Adam embraces the lightheartedness or speaks plainly and honestly about himself. Even though he's only a "medium-sized" Adam's apple, he's determined to follow his heart and make his dreams come true.
His character is undoubtedly endearing with his steadfast, never-ending energy to find love. The audience is left wanting more despite the fact that he doesn't seem to be working all that hard; his performance is unique.
It is a comedy performance of a lifetime because of his hilarious and sincere "dog with blinders" attitude. In Damsel, Pattinson gives a stellar performance that takes a genius turn halfway through the film.
Without spoiling the surprise, his character's unexpected action redirects the focus of the film and recontextualizes its title. It's a testament to Pattinson's commitment to his craft and Zellner's creative vision that this moment is so powerful and effective.
The Batman
Pattinson's portrayal of the iconic Batman has been met with immense critical acclaim. After being pre-judged harshly by some fans, he delivered a performance that surpassed expectations. Matt Reeves' The Batman showcases a gritty, determined Bruce Wayne, reinvigorated by The Riddler's challenge to him as a vigilante.
This thrilling story has been regarded as one of the best Batman movies ever made, and it serves as a defining role for Pattinson. It is one of the best Robert Pattinson movies. The anticipation is over! Pattinson's career highlights, who is taking on the role of Bruce Wayne/Batman, recently donned the iconic superhero suit for the first time — and it looks amazing!
With his unique take on the character, he is sure to bring something new to the table and show off his impressive acting skills with an intriguing and multifaceted portrayal of the Dark Knight.
The Devil All the Time
The Devil All the Time will take you on an engaging voyage through the darkest corners of human nature. This movie offers a distinctive, nuanced take on its genre conventions, from its gripping Southern accents to its thought-provoking examination of the why behind deviant behavior.
Follow along as the characters debate their own moral choices and come to grips with them. You'll be left wondering about your own conscience after watching The Devil All the Time due to its masterful storytelling.
It's Robert Pattinson's top performance film. His expert portrayal of Reverend Preston Teagardin once again stands out from the crowd. Pattinson's best movies effectively demonstrate his singular ability to give depth to a character who is frequently portrayed in a one-dimensional way.
The Reverend might seem like a strong and commanding character from the outside. However, Pattinson exposes the Reverend's interior corruption, which he is unable to conceal.
No matter how much control or authority someone may believe they have, there is always something beneath the surface that speaks to their real nature, as Pattinson's portrayal of the Reverend serves as a reminder. Pattinson's physical transformation in this film is remarkable; he contorts his body into uncomfortable positions and modulates his voice to a higher, more delicate register.
His intention is clear – to prove himself as an actor worthy of leading a powerful role, despite his physical appearance. His character may engage in deplorable behaviors, yet we can't help but be captivated by his performance; we empathize and understand the complexity of his character.
The King
Shakespeare's historical plays are modernized in Netflix's The King, which stars Timothée Chalamet as a youthful King. The drama is thrilling to watch because Pattinson gives a dynamic and captivating performance in the part.
The narrative of the tale adheres to the traditional "kings and knights, swords and power grab" formula while introducing an intriguing new element. Don't pass up this opportunity and Must-watch Robert Pattinson movies.
This is one of the actor's critically acclaimed movies. When Pattinson stepped onto the scene, I was immediately captivated. It is one of the best Robert Pattinson movies. Everyone else in the picture had the same grumbling, impassioned English accent, but Pattinson's portrayal of Louis, The Dauphin of France was unlike anything I had ever seen before.
He brought eccentric, effete, and egoless energy to the role that was simply delightful. His character was truly an idiot who thought he was wonderful, and Pattinson did a remarkable job of conveying this in a way that was both believable and hilarious.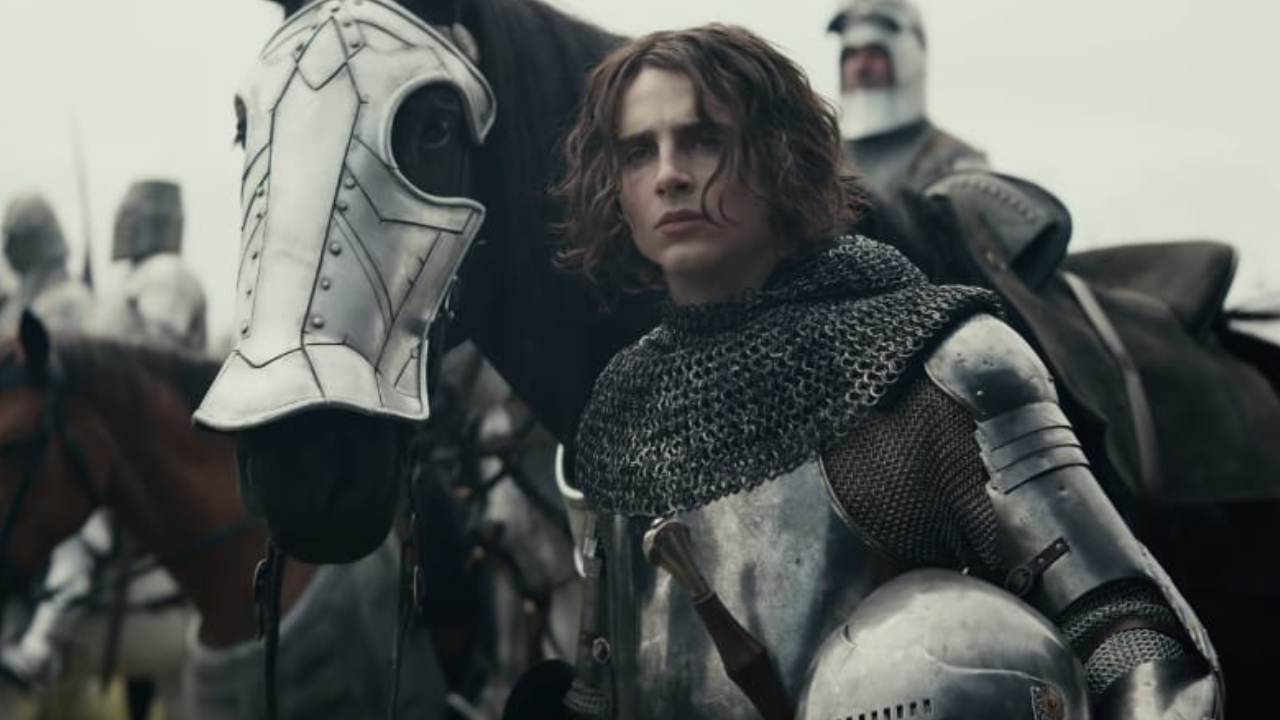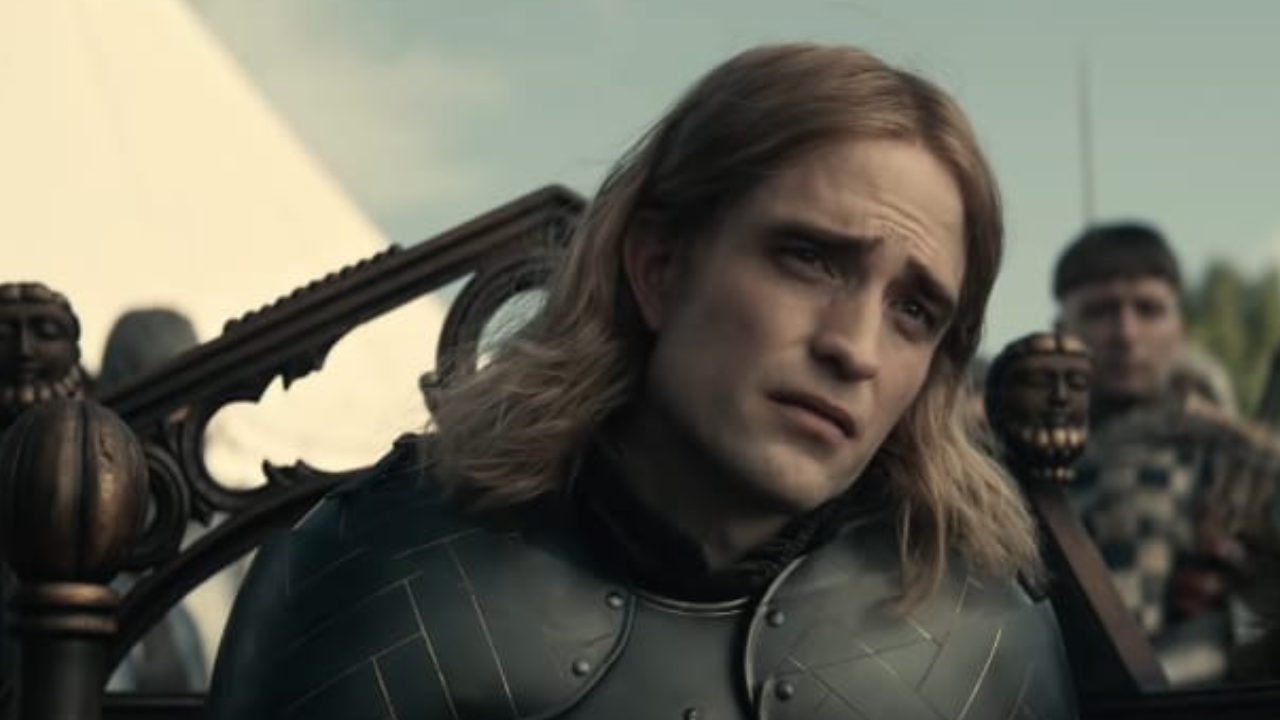 The actor's performance as the Dauphin in the film is nothing short of remarkable. He captures the character's awkwardness and insecurity perfectly, as evidenced by his hunched shoulders, constrained gestures, and higher-pitched voice. His comedic timing is impeccable, entering and exiting the film with two of the most memorable lines and scenes of the movie.
Every other frame of the film pales in comparison to his captivating performance. It's no wonder that Robert Pattinson's filmography of the Dauphin is so powerful and unforgettable.