While Johnny Depp and ex-wife Amber Heard are still trying to find peace, that does not stop them to enjoy their quarantine with close family members. The media is still kept out of the loop how exactly they are doing that. However, we got a glimpse of Johnny's son Jack Depp in a rare image and it is surprising, to say the least. Jack is not a young boy anymore. He recently turned 18 and his sister, Lily-Rose Depp, used the chance to wish him on his birthday. Lily surprised the fans by posting a rare shirtless image of Jack, hidden next to a throwback picture from their childhood.
Lily-Rose Depp shares Jack Depp's all-grown picture
Jack Depp and Lily-Rose are seriously siblings goals. In fact, Lily could not believe that her brother Jack is officially 18 now. Even we do not believe it. But he really is. And there is no doubt that the siblings love each other truly and deeply.
On his 18th birthday, Lily wrote:
View this post on Instagram

My little baby Jackie is 18🥺My baby bro my heart and soul happy birthday I love you SO MUCH!
Jack Depp does not have a known Instagram account, so the fans are still looking for his response in hopes of finding his account.
Resemblance with Johnny Depp is uncanny
There is no denying the fact that Jack Depp is Johnny's son. However, his current look is a living, breathing proof that he has inherited his hot looks from father Johnny Depp. Whether it is hairstyle or chiseled jawline, he is a younger Johnny Depp but keeps a low profile.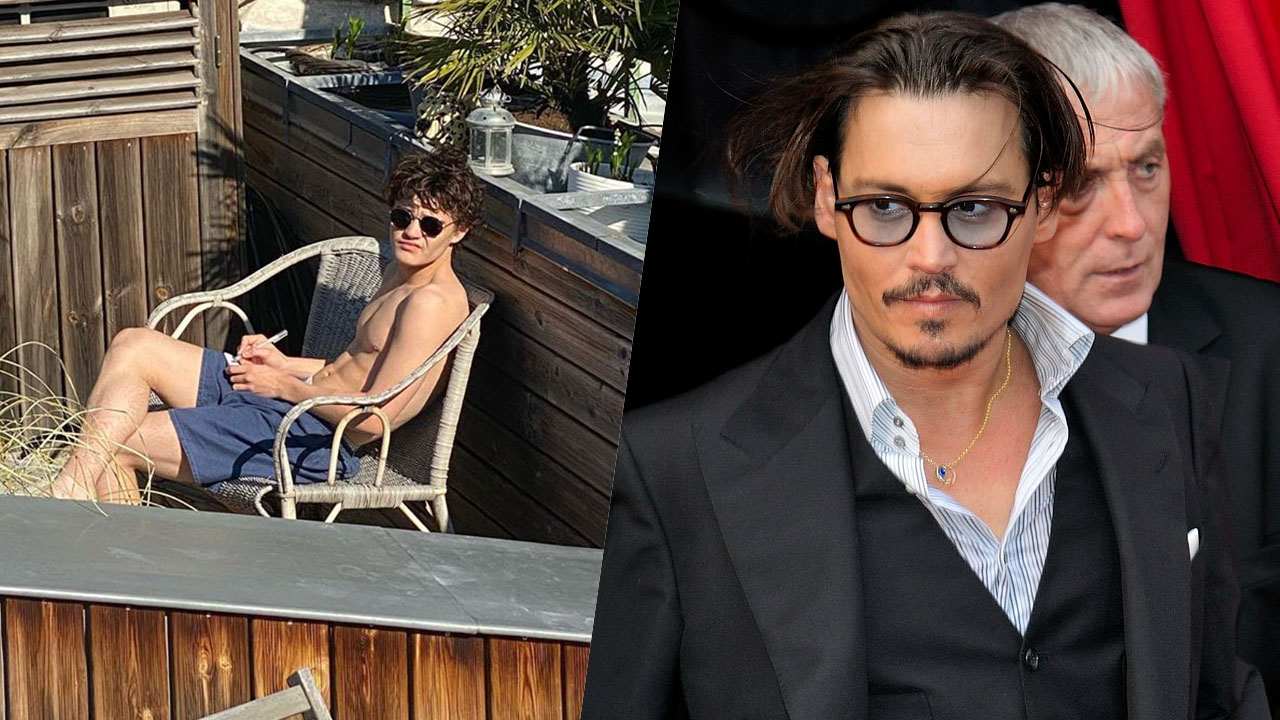 Born in 2002, Jack Depp's real name is John 'Jack' Christopher Depp III. Back in 2018, Johnny Depp gave a detailed interview to Rolling Stone. He shared one of the proudest moment of his life was when Jack told him that he has started a band. Johnny further shared that he does not need a paternity test when he heard the band name: Clown Boner.