Avengers: Endgame was undoubtedly the most popular movie of the last decade. Avengers saga managed to gross more than $7 billion. But more importantly, it provided a lot of meme content for fans. Director Taika Waititi is no stranger to pranks, and that is exactly what he did to Iron Man fans in his Instagram Live stream.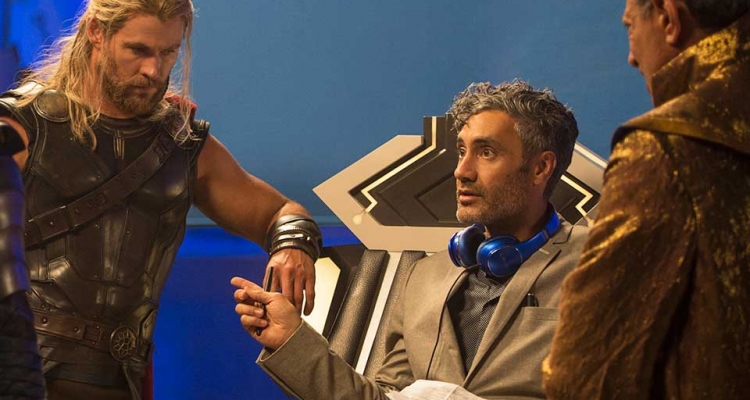 Iron Man is revived in Thor 4 script:
Despite what Captain America fans would have you believe, Iron Man was the main star of the Avengers saga. Without RDJ's performance, the Marvel Cinematic Universe will not feel the same again. Fans desperately wanted to see Iron Man in the next movies, even if as a cameo. However, Jojo Rabbit director Taika Watiti has something else on his mind. He accidentally leaked the script of Thor: Love and Thunder during a live stream on Instagram. The movie picks up after the events of Avengers: Endgame. Take a look at the conversation between Iron Man and Thor:
Thor: Tony?!

Tony: Wazzuuuuurrp!

Thor: You're back!

Tony: In the sack, baby!

Thor: But how? I saw you die.

Tony: Science. Also, Thanos is back.

Thor: [expletive], no. So… we're assembling again?

Tony: Again, again. It's GO TIME. Everyone who died is coming back. And this time we're avenging even more than ever. From now on we'll be known as… The Avengerers.
As seen from the script, Taika Waititi was simply toying with fans, to say the least. Moreover, RDJ has confirmed he will not be reprising the role of Iron Man ever again.
What is next in the Marvel Universe:
Phase IV of MCU may not have Iron Man, but the Russo brothers will certainly compensate for their loss. The next phase will officially kick off with The Eternals. The movie boasts an A-team of Kumail Nanjiani, Kit Harrington, Salma Hayek, Angelina Jolie, and Richard Madden. The Falcon and the Winter Soldier, WandaVision, and Loki will start off at Disney+ as TV shows. Moreover, Doctor Strange & the Multiverse of Madness will probably be the flagship of this phase. Thor: Love and Thunder will be released on November 5, 2021. Learn more about what is latest with Iron Man and the rest of the MCU here.