The world is equally confused right now. Fai Khadra, a famous model, was rumored to be in a private relationship with Kendall Jenner. These days, Kylie Jenner, Kendall Jenner and a few more friends including Fai Khadra are having the time of their life while vacationing in Utah. Fans were expecting pictures of Kendall and Fai together. Instead, they are getting more of Kylie and Fai together. The confusion got bigger when Kylie posted a picture with Fai, captioning it "where do we go from here". And fans believe, that's a major hint.
Where do Kylie Jenner & Fai Khadra go from here?
That question is still a mystery. For now, they are just spending more time together in Utah and using the perfect sceneries for their photoshoot. Kylie Jenner's first picture with Fai Khadra from this vacation was a caption-less image.
View this post on Instagram
The 22-year-old beauty mogul also has her daughter Stormi Webster with her on this vacation. She posted more pictures of herself alone where Fai Khadra commented. Was he admiring the beauty or agreeing with the caption?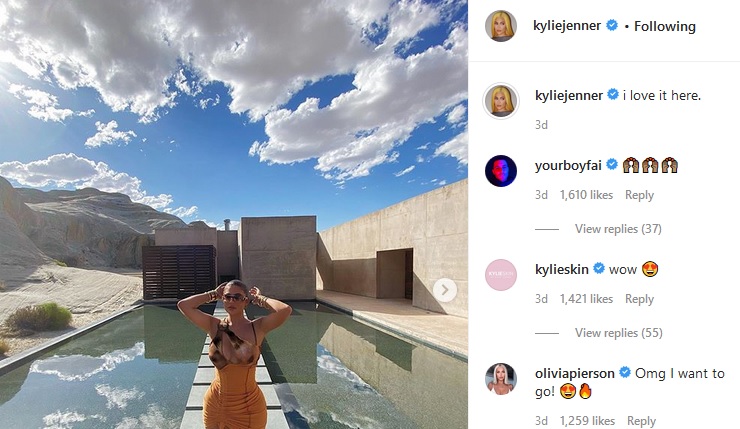 The fans were still trying to digest the beauty of Utah, and Kylie altogether when Kylie dropped the bomb, an IG post, with cryptic caption "where do we go from here". There are a few songs with the same title. But let's keep the focus on the image with Fai Khadra, who suddenly appears in pic 3 of the post. The first two images are of Kylie alone.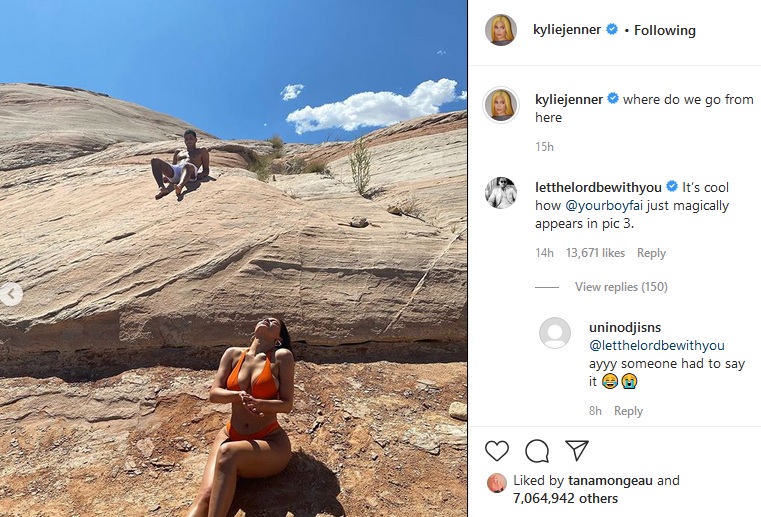 As Scott Disick (@letthelordbewithyou) pointed out, it's cool how Fai Khadra just magically appears in pic 3.
Prior to vacationing, they were also spotted going to a club together about a month ago. Fans reacted negatively to the news as many were in quarantine, and they didn't see Kylie and Fai following the protocol.
Interesting fact about Fai Khadra
Fai Khadra is not just a friend of Kendall Jenner and Kylie Jenner. He is ex-boyfriend of Kylie Jenner's ex-best friend, Jordyn Woods. Some fans believe that if Kylie and Fai are really dating, then it might be a little awkward for them considering their past relationship with Jordyn. And a few are not that happy.
https://twitter.com/gossipgirl_4eva/status/1280921128844890114?s=20
Fai Khadra was also Kendall Jenner's date for Justin Bieber and Hailey Bieber's wedding, but Kendall confirmed that they are not dating. Jordyn Woods and Fai Khadra attended Stormi's first birthday bash together as a couple. They broke up in 2019.
Do you think Kylie Jenner & Fai Khadra are dating? Let us know your views in the comments below.