The Kardashians are famous for their natural beauty and Photoshop skills. They are also famous for their plastic surgeries. The Jenner clan might be staying behind the Kardashians clan when it comes to altering their natural looks. For example, Kendall Jenner is still standing proud with her leaner body when compared to her sisters. However, Kylie Jenner is not the one to stay behind her sisters. She loves posing for the camera and showing off her beauty whenever she gets a chance. In fact, she is often seen twinning with her BFF Stassiebaby. (Anastasia Karanikolaou). Their bodies look so much alike, it feels like the duo had identical plastic surgeries.
The Lip-Fillers
The very first thing someone notices when seeing Kylie Jenner's old and new photos is her lips. Kylie had a thinner set of lips, which is now turned into a set of full lips.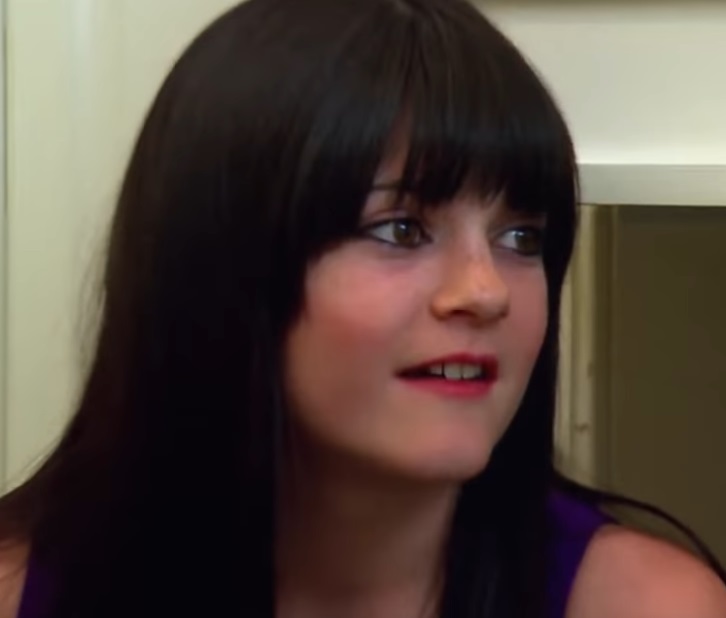 Here's a clearer comparison.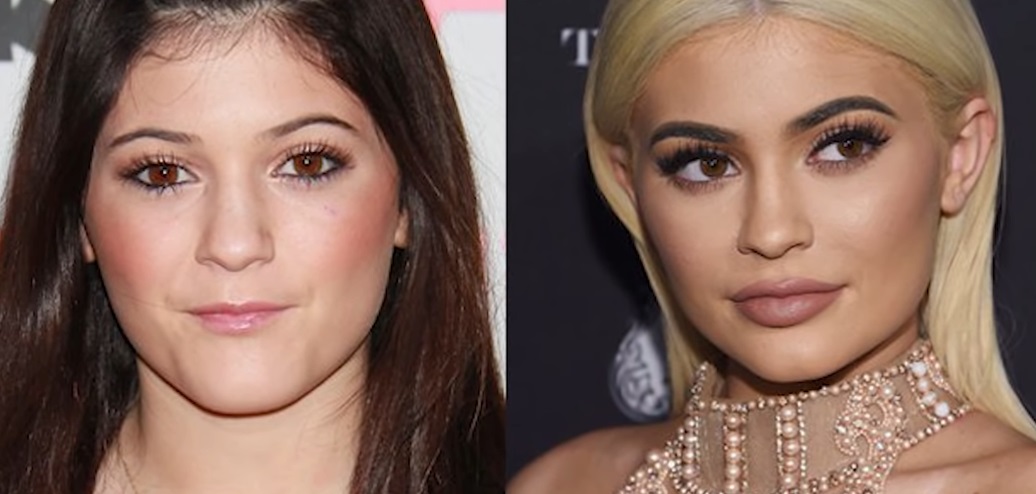 In the past, she has claimed that her lips look different due to her using six different colors on her lips. People even started the Kylie Lip Challenge, using bottles to pump their lips and create a swollen pout. However, none of the results looked like her. A few years back, she confirmed she had lip-fillers. Just a couple of years later, she announced she has removed the fillers. In 2018, she got the fillers again.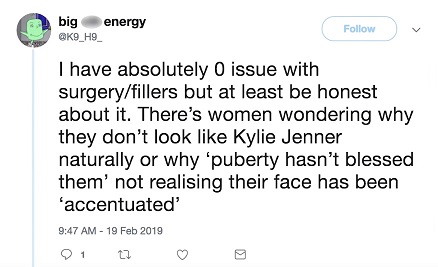 Related: Kylie Jenner & Her BFFs Spill Their Secrets
Well, technically, fillers are not exactly plastic surgery. They replicate what plastic surgery can do. So, Kylie admitting to fillers shouldn't be a shocker. However, no one knows how much of her current look is the "fillers". Her BFF Stassiebaby, who is naturally blessed in the skin department, also had some fillers done.
https://www.instagram.com/p/B6msM10nDDb/?utm_source=ig_web_copy_link
Kylie Jenner, Stassiebaby & The Breast Implants
Now, that's something still a rumor. Stassiebaby has a whole Vlog available on her YouTube channel. She talks about why she was getting breast implants. Her natural figure was imbalanced and she had trouble shopping for her undergarments. So, she shared her experience with plastic surgery. However, Kylie Jenner has not addressed whether she ever got implants or not.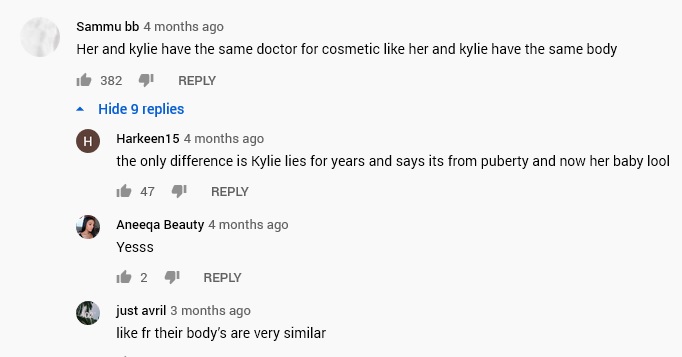 There are articles on how Kylie's figure changed over time. But she has always said that she gained weight over time. Recently, some sources even claim after seeing her Bahamas vacation pictures that she had a second breast implants surgery to get a bigger cup-size. The jury is still out on this one. Though we can only say Kylie Jenner and Stassiebaby bodies have an uncanny resemblance.
https://www.instagram.com/p/B9ZtrC9nHcL/?utm_source=ig_web_copy_link
Butt Implants
Not exactly sure whether the girls had butt implants. However, Kylie Jenner addressed the query a couple of years back. It was the time when everyone was shocked to see her body changes. The Keeping Up With The Kardashians regular viewers have seen Kylie when she was a kid. We all have puberty, but what she had feels different to many. Here's what she said in 2016:
You know, I used to be 120 lbs. I was really skinny. Now I'm pushing like 136 lbs. But it's alright, I like the chunkiness. No a** implants either. I don't really think I have the fattest a**, but I know my angles.
Well, Kylie Jenner and Stassiebaby are the BFF goals. They are twinning all the time. They can even swap their clothes if they want to, not worrying about the sizes for that matter. Meanwhile, we have a funny bunch of different-sized friends back at our place.
What do you guys think? Did they really get their surgeries done from the same doctor? Did Kylie even get a surgery? Let us know in the comments below.