Are you guys ready to see our best Kristen Bell movies and tv shows list? Oh well, Kristen Bell is one of the most popular and talented actresses in Hollywood. Bell gained predominant domination with her role as 'veronica' in the film and series Veronica Mars. Before this, she made several TV appearances in 'Spartan,' 'The Shield' and 'American Dreams.'
Throughout her iconic career, Bell delivered applaudable performances. Moreover, she plays the voice of Anna in the famous animated series Frozen.' We have made the best Kristen Bell Movies and TV shows list for you to enjoy this summer.
Related: Great! Kristen Bell Recently Shared 'TRUE Caregiving Stories' Poster
Couples Retreat
It is an American romantic comedy movie released in 2009. Peter Billingsley directed it. Jon Favreau, Dana Fox, and Vince Vaughn wrote it. Scott Stuber and Vince Vaughn produced this movie. The film stars Kristen Bell, Vince Vaughn, Jason Bateman, Jon Favreau, and others. The plot is about four couples who are on an island resort.
The first couple is Dave (played by Vince Vaughn), a guitarist, and Ronnie (played by Malin Akerman), a housewife. The second is Joey (Joh Favreau) and Lucy (Kristin Davis). They have a troubled marriage. The third one is of Cynthia (played by Kristen Bell) and Jason (played by Jason Bateman). They have failed several times to conceive. The fourth is of Shane and Trudy (played by Faizon Love and Kali Hawk).
On the birthday of Dave and Ronnie's son, Cynthia and Dave announce via a presentation that they wish to get a divorce. However, they want to give their marriage a last chance by going to a couple's therapy resort. Furthermore, a cheap deal is possible if other friends can also come. So, all set aboard to assist this couple leads to fun and scary outcomes. The movie is a mixture of humor and surprises. Further, in the series, the couples soon realize that the therapy sessions are mandatory and there is no way out. And it is among the best Kristen Bell movies out there.
Related: Evan Rachel Wood Best Movies and TV Shows Ranked
Bad Moms
This movie is by far one of the best Kristen Bell movies. Jon Lucas and Scott Moore wrote and directed this American comedy film. Bill Block and Suzanne Todd produced Bad Moms (released in 2016). The cast of the movie includes iconic names like Mila Kunis (Amy), Kathryn Hahn (Carla), Kristen Bell (Kiki), Jada Pinkett Smith (Stacy), Christina Applegate (Gwendolyn James), and many more. This film is about resistance and a break.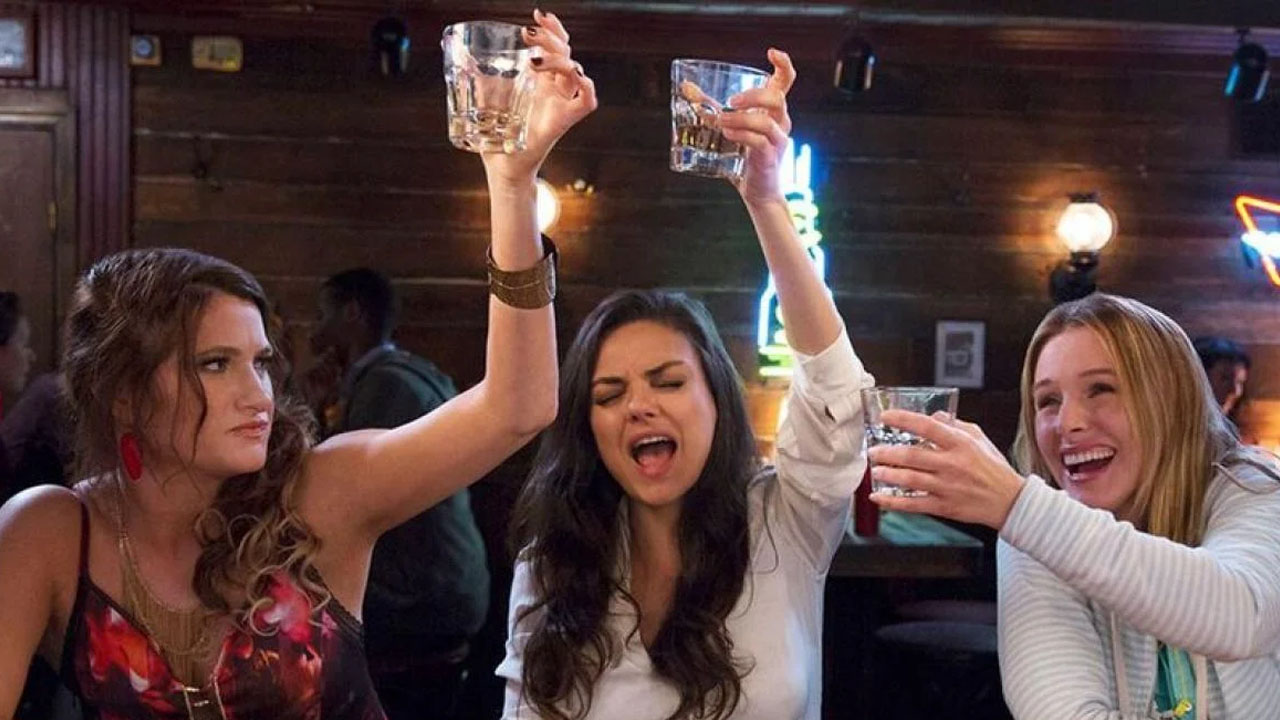 Furthermore, there is a necessary lesson. The themes of the movie are solid and hilarious. Three underappreciated moms go out of their way to miss their responsibilities. The ditch to have a fun, joyful, and careless time. Their story brings forth the right amount of fun, entertainment, and laughter one expects. Amy, a perfect mother and working woman at PTA, is trying to keep her life together after her husband cheated on her. She meets Carla and Kiki at a bar. Friends notice the flaws in the lives of one another and try to heal the gaps filled by the stress of everyday life.
Amy's friends help her to make time for new life and a new man. Additionally, in her work life, she has an enemy Gwendolyn who competes with her in elections leading to a stressful condition. Many evil schemes are planned amidst all of this. However, in the end, all come together when Amy expresses the hard-working lives of Moms. Moreover, in November 2017, a sequel called 'Bad Moms Christmas' was released.
Forgetting Sarah Marshall
This 2008 American Comedy film is on our list of some of the best Kristen Bell Movies and Tv Shows list. Nicholas Stoller is the principal director, and Judd Apatow co-produced it with Segel. The story revolves around music composer Peter Bretter (played by Jason Segel). He is stuck in love with his ex-girlfriend and celebrity, Sarah (played by Kristen Bell). He travels to Hawaii to get over her, only to find her there with her new boyfriend, Russell Brand (played by Aldous Snow).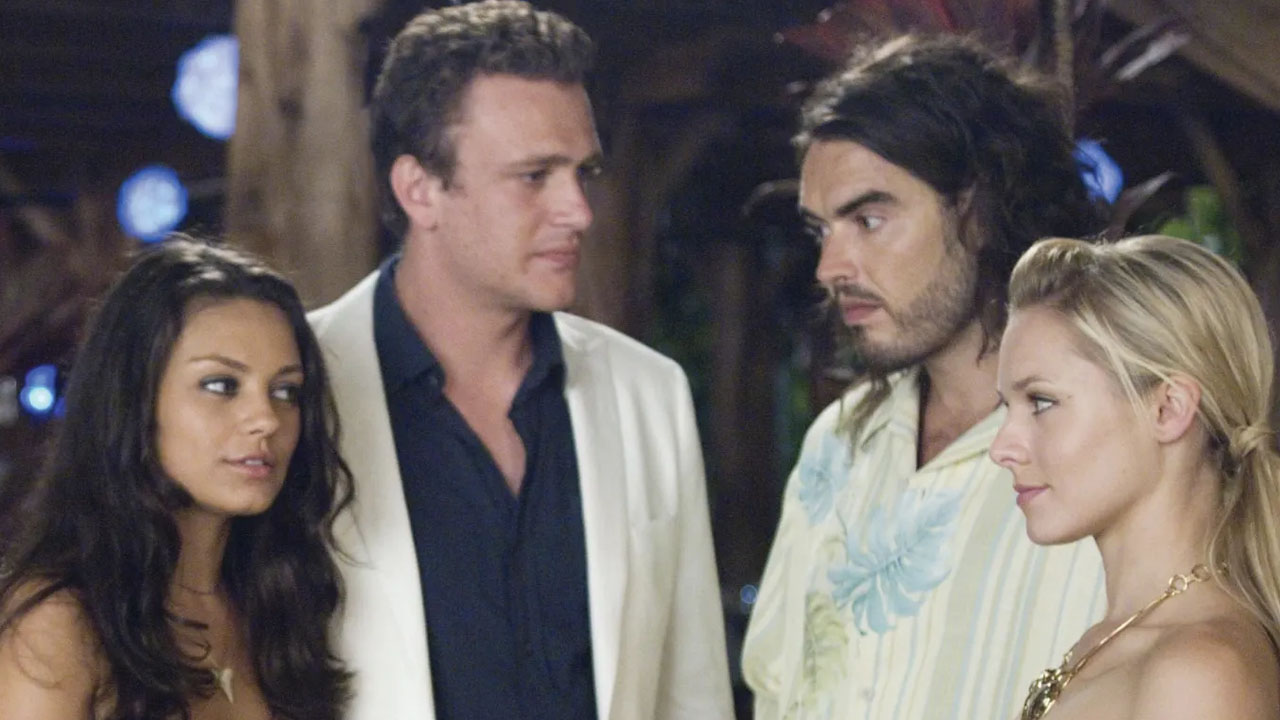 This drama romance delivers the perfect combo of love and laughter. Meanwhile, Peter finds a new girl, Rachel (played by Mila Kunis), and both couples have an awkward dinner. The situation in Hawaii becomes a big mess when the secret is out that Sarah is still in love with Peter. However, Peter has now realized who he truly loves. It is among the best on our Kristen Bell Movies and TV shows list. Jon Lucas has written and co-directed Forgetting Sarah Marshall.
Frozen
Frozen is one of the most famous animated movies of this century. Chris Buck and Jennifer Lee directed this movie. It was released in 2013. Peter Del Vecho produced it . Undoubtedly, it deserves its place on our list of Kristen Bell movies and TV shows. The impressive cast of this series includes Kristen Bell as Anna, Idina Menzel as Elsa, Jonathon Groff as Kristoff, Josh Gad as Olaf, and others. Frozen is inspired by Hans Christian Anderson's story 'The Snow Queen.'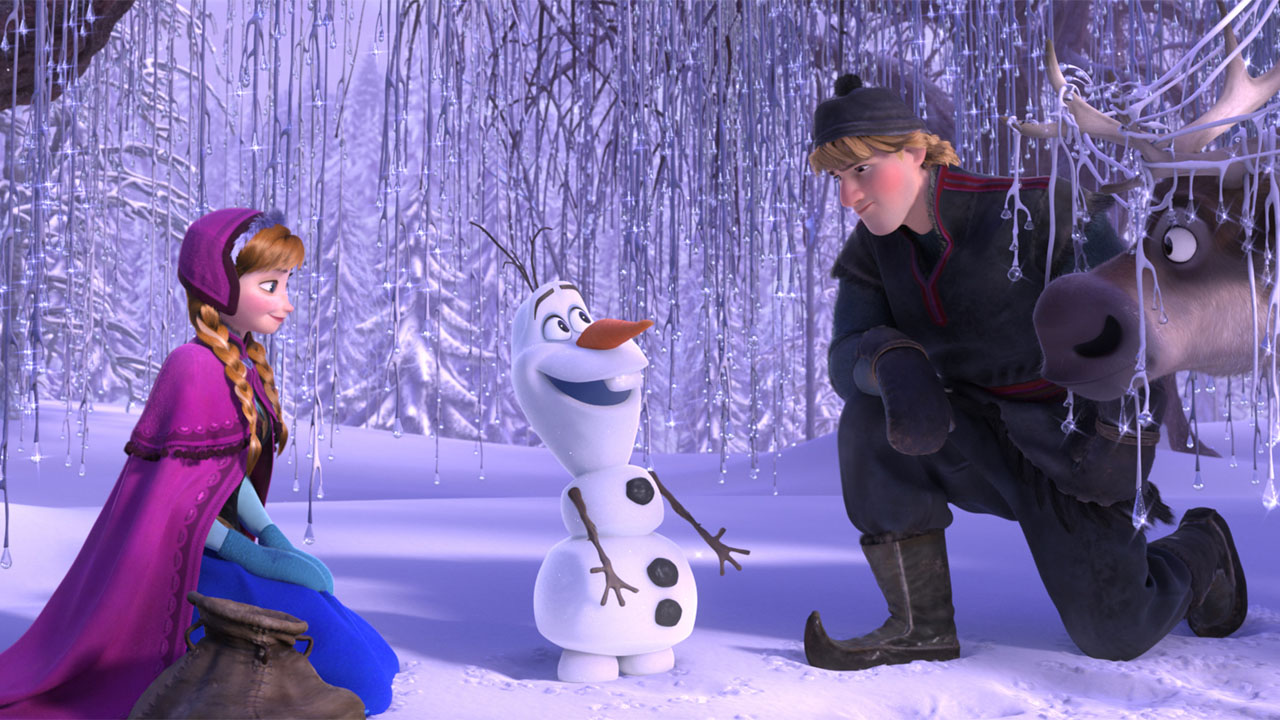 The plot revolves around two sisters, Anna and Elsa, princesses of Arielle. One of the princesses, Anna, sets off on a journey with an iceman, a reindeer, and a mini snowman Olaf to search for her sister. Elsa runs away from her land because she fears the intensity of her supernatural powers. Additionally, she builds an ice palace and refuses to return.
The story covers love, sacrifice, and, essentially, sisterhood. In 2014, it was announced that Frozen is the fifth highest-grossing film of all time. Moreover, it has won multiple awards since its release.
Veronica Mars
Veronica Mars is an American crime drama series starring Kristen Bell, Jason Dohring, Percy Daggs III, Teddy Dunn, and others. It is one of the most watched TV shows on our list of Best Kristen Bell TV shows. The story shows a fictional town in California. Rob Thomas, the screenwriter, created this show. Veronica, played by Kristen Bell, is a student and a private investigator. In each episode, she solves crime cases related to a long mystery arc. The show presents excellent direction.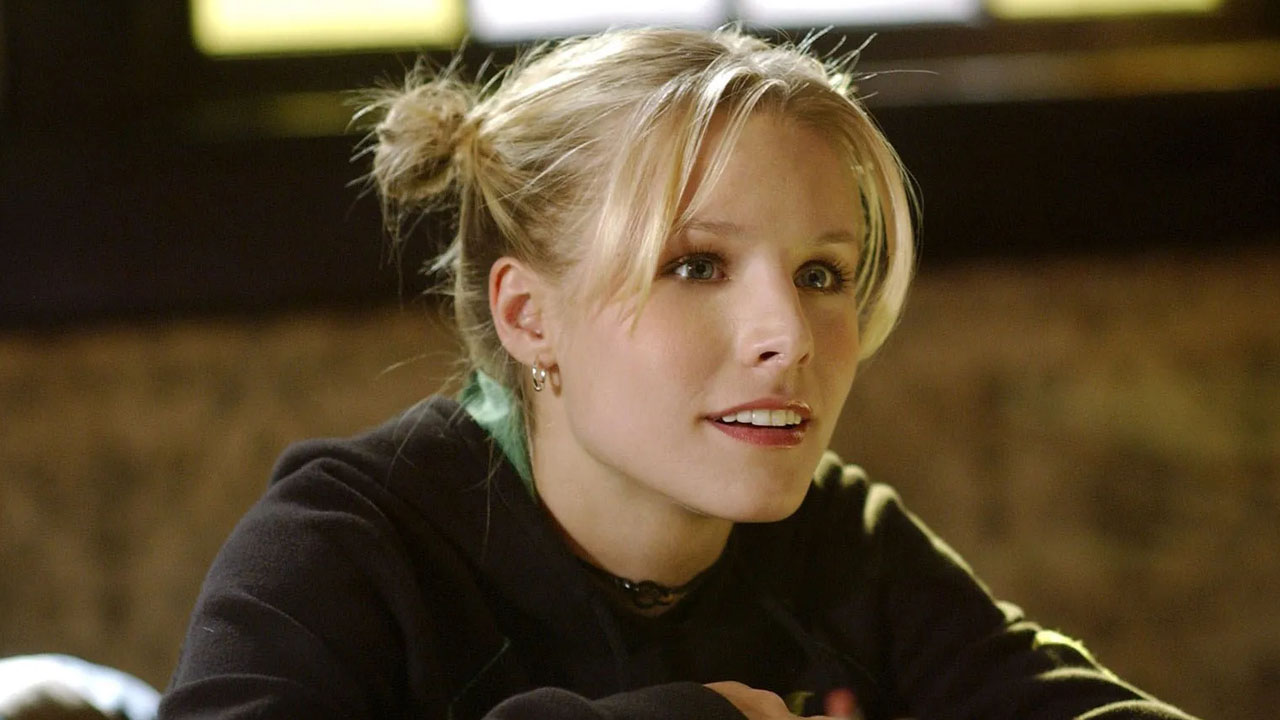 Warner Bros produced Veronica Mars. Further, it is based on unique written content that can glue you to your seat. The acting of Bell in this series is phenomenal and one for the history books. There are four seasons. However, in 2019, it was announced that there wouldn't be a fifth season of this series. The series displays Bell's best performance, which is why it is ranked on our Kristen Bell movies and TV shows list.
The Woman in the House Across the Street from the Girl in the Window
Rachel Ramras, Hugh Davidson, and Larry Dorf have created this American miniseries. Michael Lehmann directed it. The themes of this series revolve around psychological thrillers and suspense. It has a total of 8 episodes and is available for streaming on Netflix. Moreover, it was released in January 2022, so it is new series that has the latest generation hooked.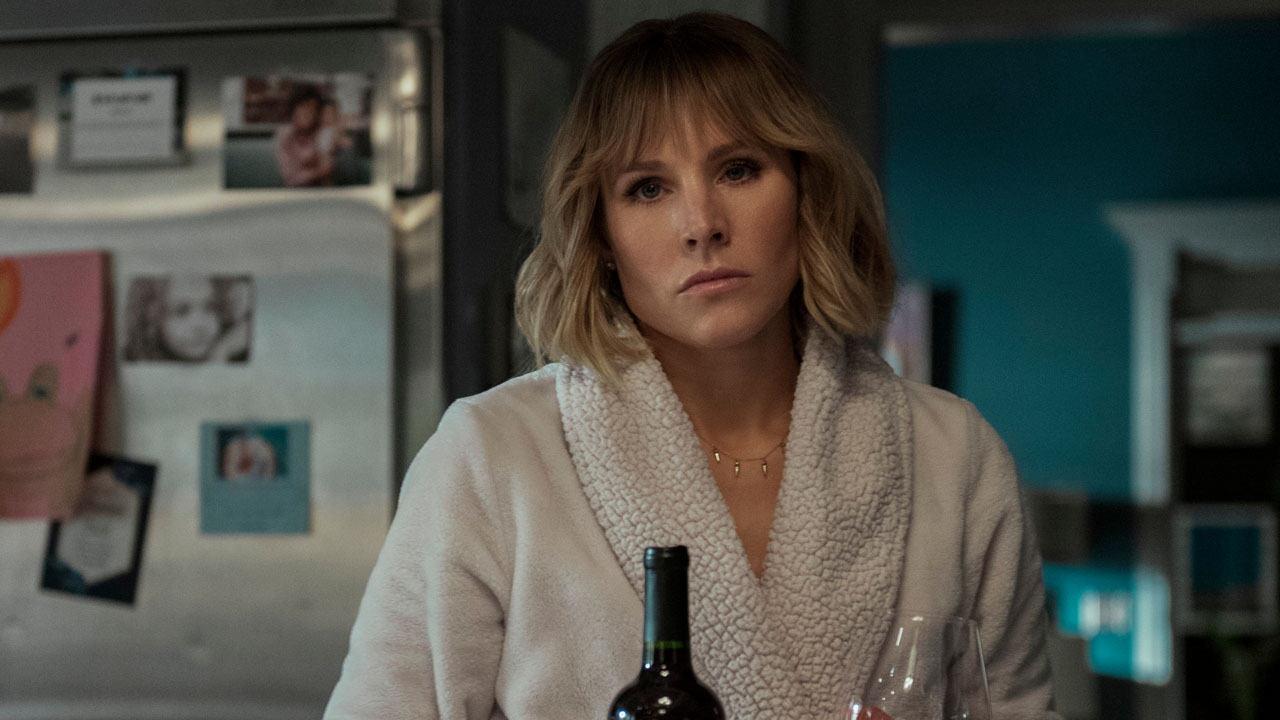 The series narrates the story of a woman named Anna (played by Kristen Bell). She is shown to be a bit confused and unsure if she has seen something horrendous occurring in front of her. She questions herself if she has witnessed a murder or if it was just a thought. Her confusion and anxiety result from the ostracization from her family and friends. She knows no one would believe her. Despite all this, she takes it upon herself to find the truth about the mystery unfolding before her.
Due to some similarities, critics compared it to 'The Girl on the Train' movie and 'The Woman in the House'. However, there is a grueling mystery in every thriller, which sets it apart. You have to watch it to judge it fully. And it's on our list of some of the best Kristen Bell Movies And Tv Shows list to watch.
Fanboys
Fanboys is a 2009 movie. Kyle Newman directed this film. The cast of this movie includes Kristen Bell (Zoe), Jay Baruchel (Windows), Dan Fogler (Harold Hutchinson), Sam Huntington (Eric), Chris Marquette (Linus), Jason Mewes, and others. The story's plot showcases four friends as megastars of Star Wars. Old high school friends Zoe, Linus, Eric, Hutch, and Windows come together at Halloween. They all await the new Star Wars episode called Episode 1: The Phantom menace.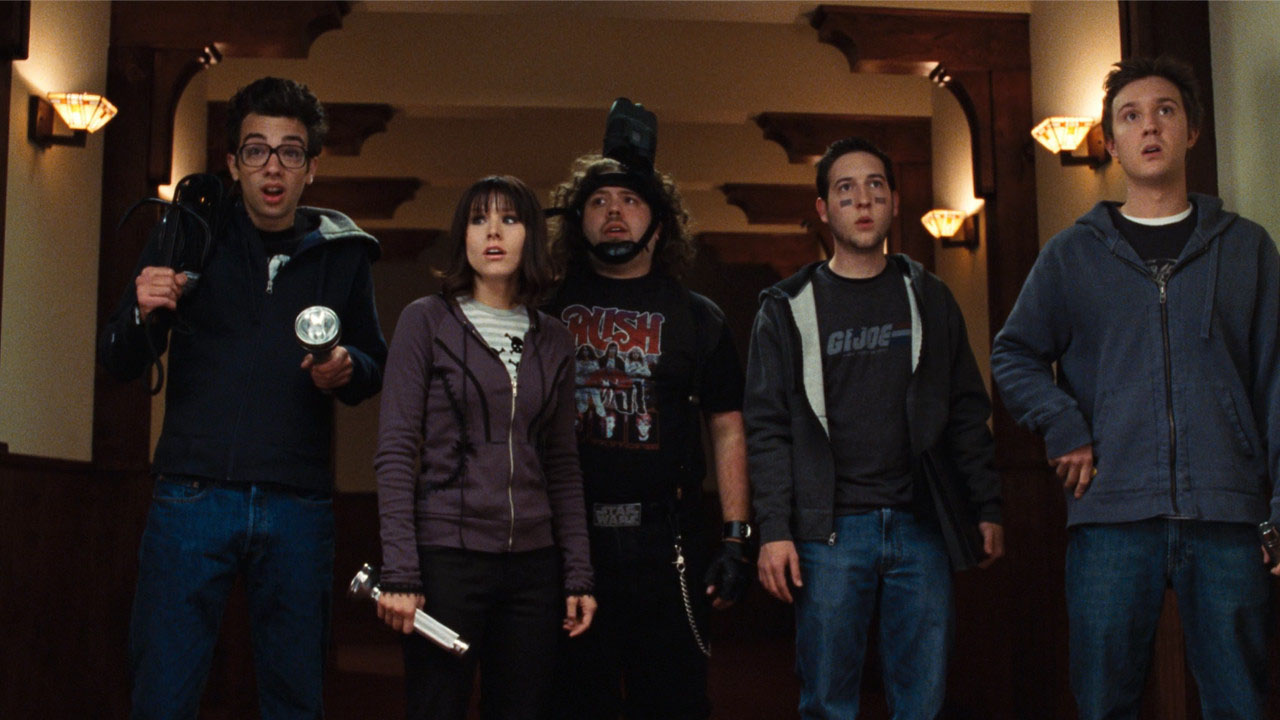 Linus mentions a childhood plan to steal a rough copy of the episode, which Eric dismisses. The friends find out that Linus is battling a deadly disease, Cancer. On hearing such terrible news, they plan to make their friend the happiest by stealing the print of the upcoming Star Wars movie. Further, the group finds itself in dangerous situations, but it all ends well.
The film directs the audience toward the beauty of friendship and the bond of love among fans for their favorite subject. It is one of the most heartwarming movies on our Kristen Bell Movies and TV shows list. It is a must-watch.
The Good Place
Created by Michael Schur, The Good Place is probably one of the deepest sitcoms you'll ever see. The show offers the audience to see the possibility of an afterlife. Bell's character, Eleanor, finds herself in "The Good Place," akin to paradise or heaven in the world. But there's a catch because Elenor was not a good person when she lived on earth. She finds herself in the company of Chidi (William Jackson Harper), Tahani (Jameela Jamil), and Jason (Manny Jacinto) and befriends the Architect (Ted Danson) and Janice (D'Arcy Carden).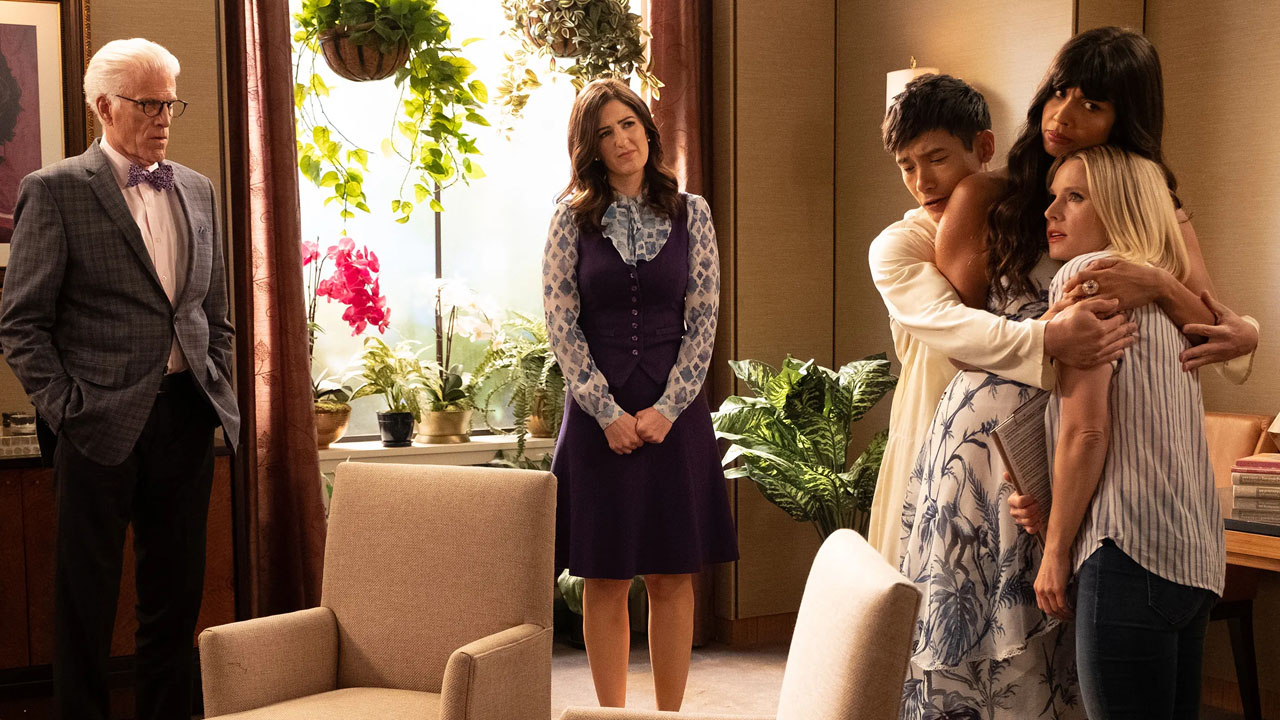 Eleanor and her friends discover a shocking truth about A Good Place and embark on a crazy adventure to figure out what's happening behind the doors. It's a hilarious show that will keep you on the edge of your seat as it's full of twists and turns. This is definitely one of the best Kristen Bell TV shows out there.