The Scottish actress has experimented a bit of everything, from the horror genre to drama to comedy to the action genre. Karen Gillan has established a specialization in portraying difficult circumstances, generally involving some spin to her characters. The actress grew to fame in 2014 due to her nuanced portrayal of Nebula in the MCU's Guardian of the Galaxy. After debuting Nebula in Guardians of the Galaxy, she has since developed as a character and even made it to the Avengers: Endgame movie.
Apart from the MCU, Gillan most recently made an appearance on Netflix's 'The Bubble'. Back in 2018, she made her directing debut with the film 'The Party's Just Beginning', a story she wrote herself. It is safe to say she is incredibly talented in many aspects and if you want to look more into her work. Today we are here with a list of some of Top 8 Karen Gillan Movies And Tv Shows for you guys to watch.
Related: Karen Gillan and Awkwafina To Reunite For Movie Shelly
1. Oculus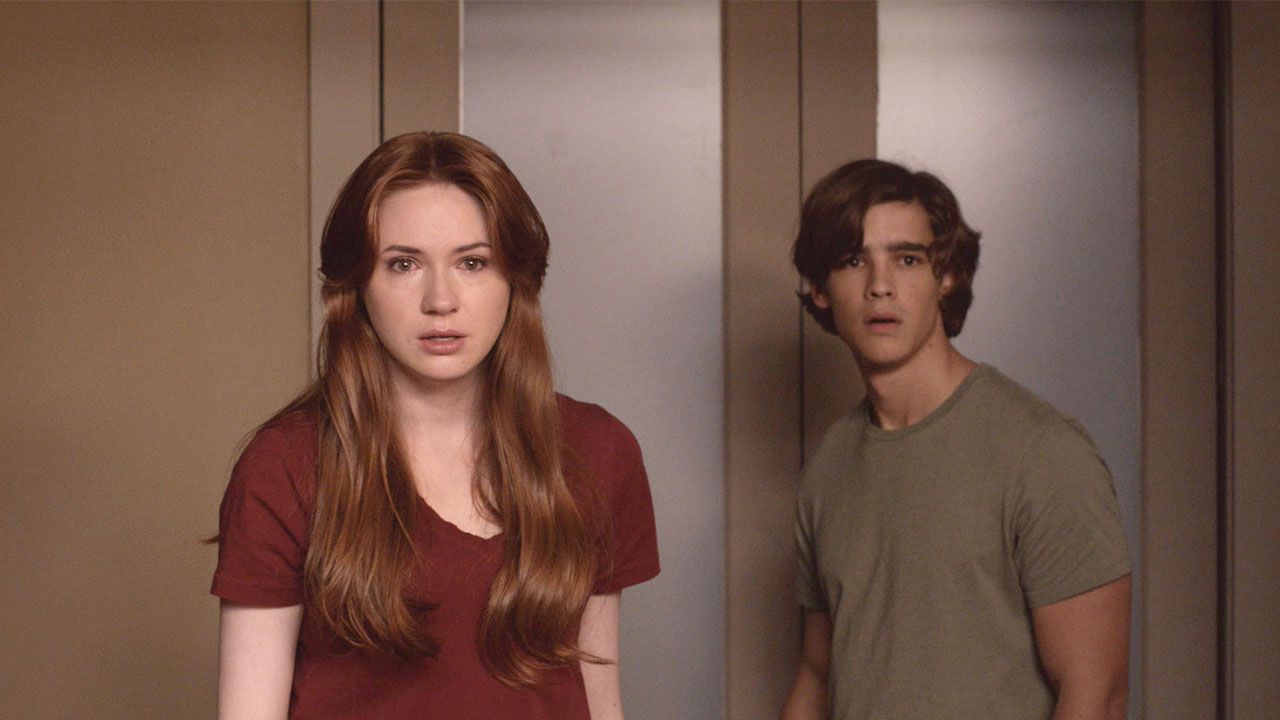 Oculus is the first movie on our list of the Tom 8 Karen Gillen movies. This horror film managed to gain a 74% rating from critics, which is quite a remarkable rating for a horror film. Critics appeared to like that rather than using the cliched gore to frighten viewers. There was a sense of dread that was overpowering which made the movie a bit different. They also noted how intriguingly the film opens up a new aspect to the genre. The actress plays a woman who is attempting to clear her brother's name of a murder charge.
She is also simultaneously dealing with their common childhood trauma. She becomes convinced that paranormal powers are at play due to this. While Karen Gillan has been part of many horror movies, the best of her career's appearances in horror films is this bone-chilling thriller. And that's how this movie also lands a spot on the best Karen Gillan movies list as well.
2. Jumanji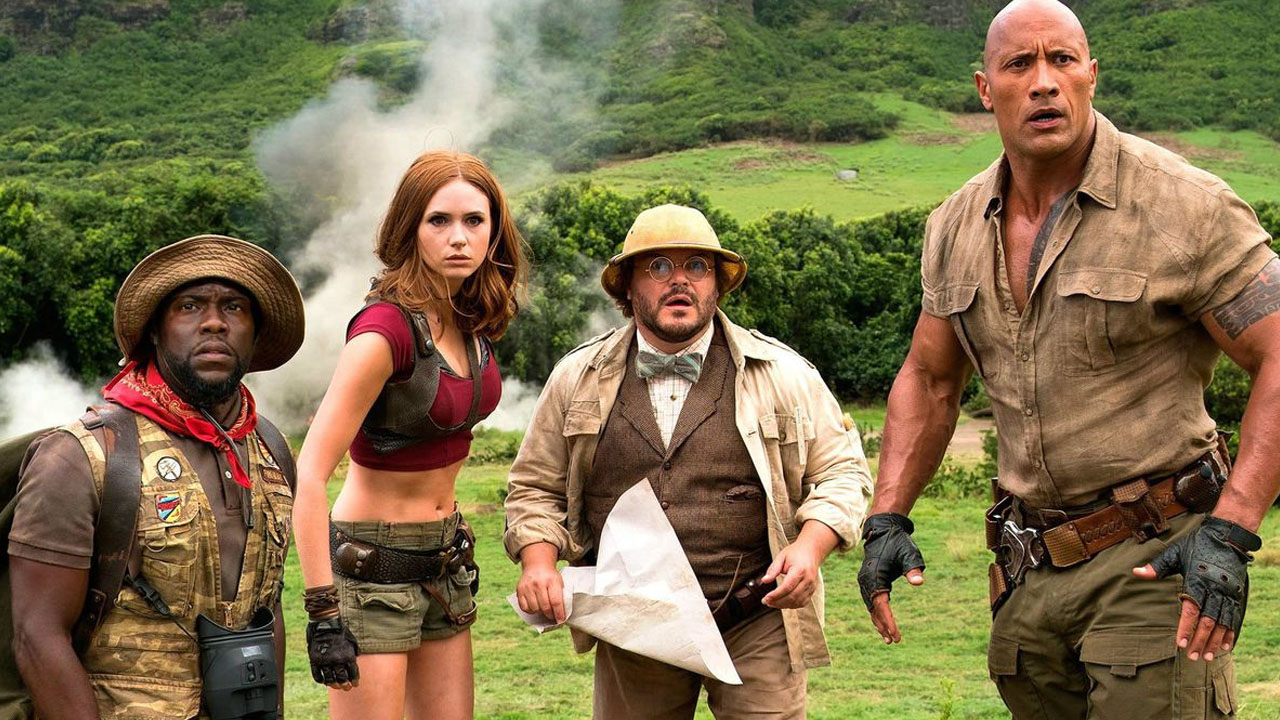 One of the highlights of the recent Jumanji movies is Karen Gillan herself. Although the original Jumanji movie featured a board game, the newest version switches to a video game and draws four teenagers into it. A closer examination reveals that Gillan's role in the Jumanji series has quite a few layers to it. In the film, a teenager named Martha "plays" Gillan's character Ruby Roundhouse, meaning Martha is controlling Ruby. Hence, Gillan not only has to play the actual role of Ruby but she has to also think with the mind of a teenager simultaneously.
In this sense, despite only physically portraying one, Gillan seems to be playing two characters in this movie. The movies themselves received a strong rating from critics. Much of the credit for turning the straightforward tale into a fascinating and enjoyable journey went to the cast. The movie also stars a great ensemble including Jack Black, Dwayne 'The Rock' Johnson, Kevin Hart, and Alex Wolff. And it is on the number 2 spot on our Top 8 Karen Gillan Movies list.
3. Doctor Who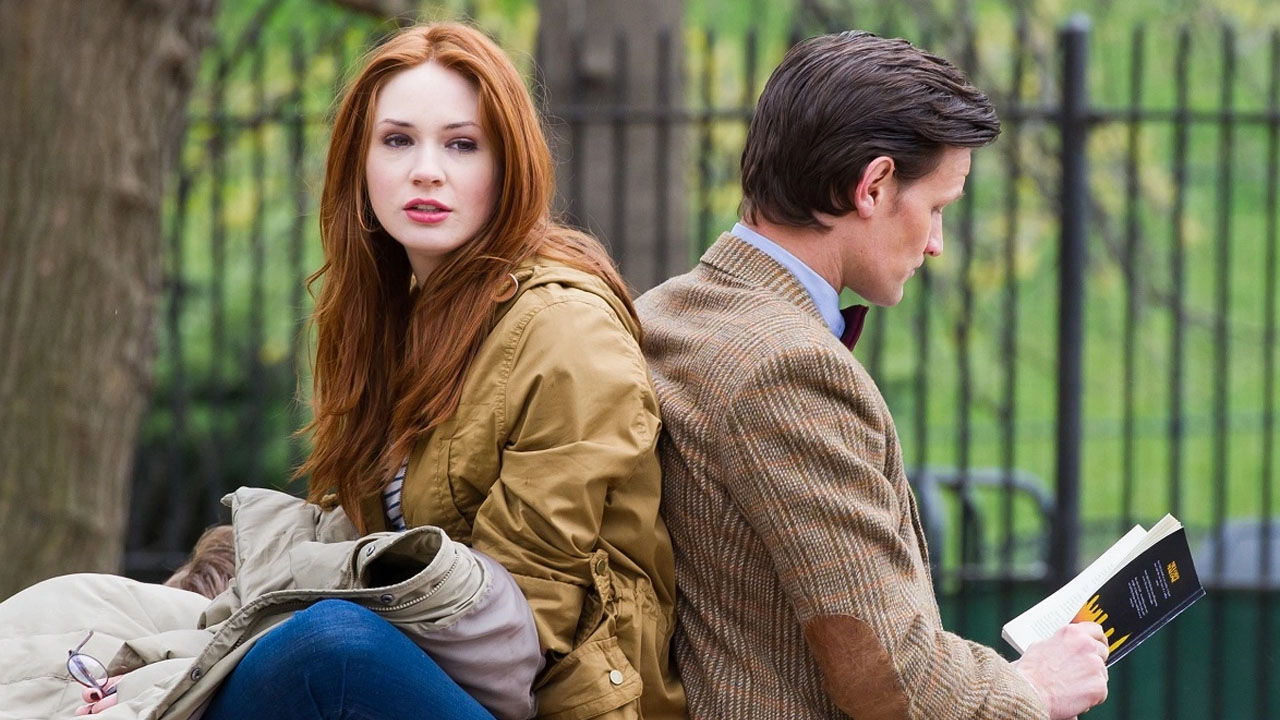 Gillan made an appearance in BBC's Doctor Who for 34 episodes of the series starting in 2008 with her appearance in an episode of season 4. In one of the most significant appearances of her career, the actress plays Amy Pond. Karen Gillan's portrayal of Amy Pond showed her to be a feisty, passionate woman who could hold her own even without the Doctor's presence. Fans of the show responded to Amy as they saw her as the kind of companion they wished they could be.
They were also impressed by her ability to keep up with the Doctor himself (this time played by Matt Smith). Her growth over her time with the Doctor led to a heartbreaking parting at the Doctor's twelfth regeneration. While many may not have witnessed Gillan's performance as Amy Pond due to where its placed, it is undeniably a performance that left a lasting impression on hundreds of thousands of fans. And it is among the best Karen Gillen Tv Shows list.
4. Avengers: Endgame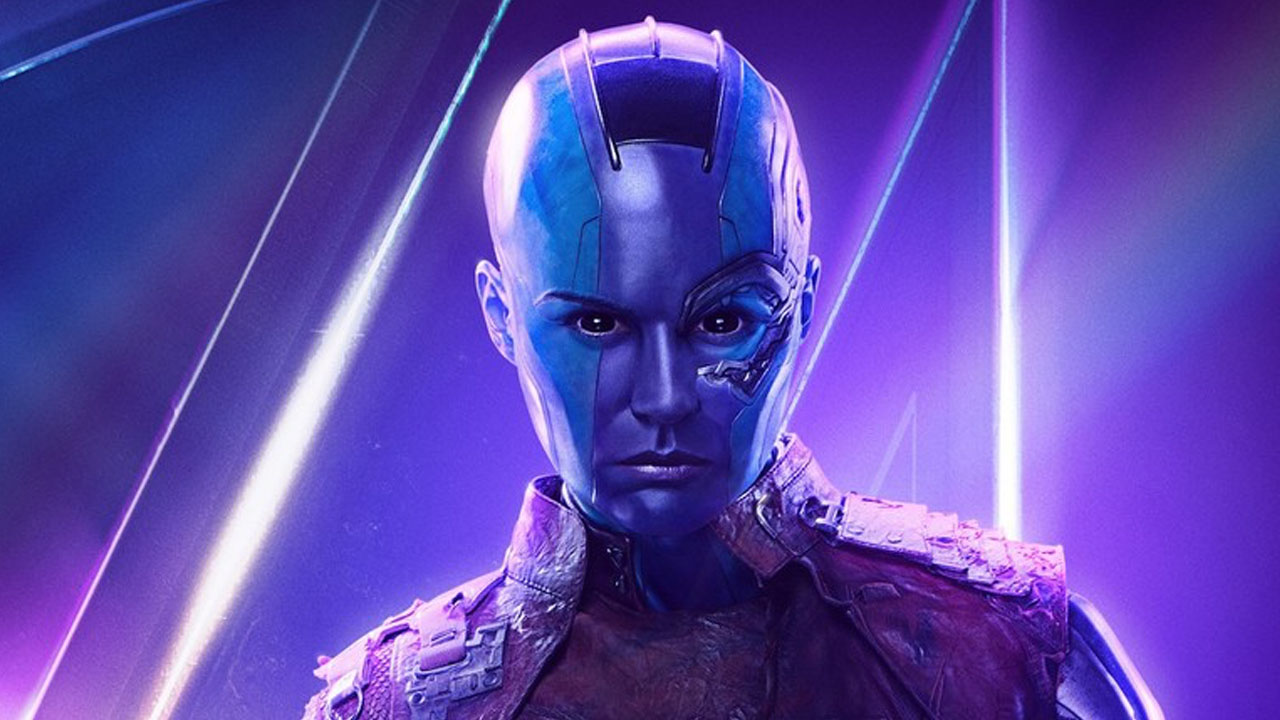 Gillan plays her iconic 'Nebula', a character she first portrayed in the Guardian of Galaxy, in MCU's Avengers: Endgame. The actress actually got the chance to play two versions of Nebula in this film. While Guardians of the Galaxy Vol. 2 gave Nebula her own backstory and plot, Avengers: Endgame is where viewers will be able to more completely understand the result of Nebula's story arc.
Avoiding disclosing too much of the plot's chronological shenanigans, the Nebula who saw the occurrences that took place in Guardians of the Galaxy Vol. 2 finds herself in a fight with a version of herself who existed before those events ever took place. To put it another way, she must battle the vicious form of herself that longed to win the approval of her father. This movie showed Karen Gillan's ability to perform two aspects of the same character rather splendidly. And it's also among our list of some of the best Karen Gillen movies.
Related: This Avengers Endgame Theory Will Make Its Ending More Depressing
5. The Party's Just Beginning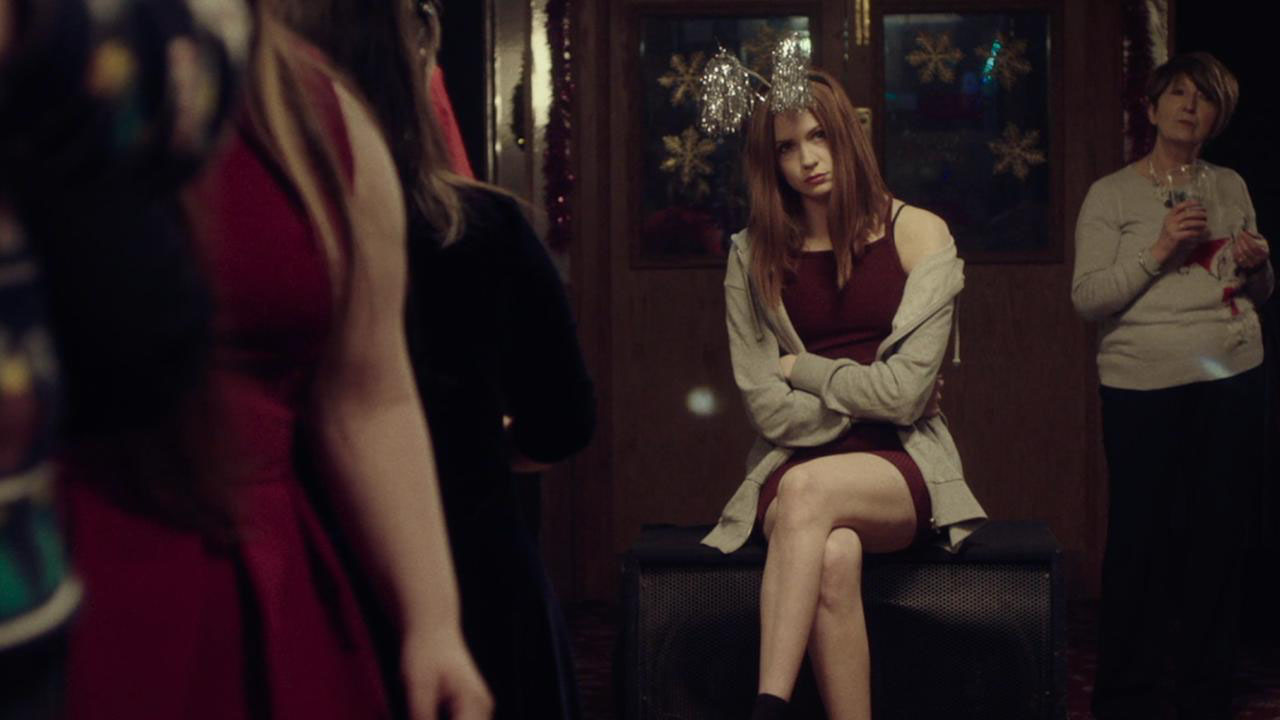 A film that Gillan not only starred in but also wrote and directed, The Party's Just Beginning is another example of her excellent ability to convey a wide range of emotions. Karen Gillan portrays a young woman who loses her best friend to suicide. She gets stuck in a pattern of binge drinking and casual sex to try to cope with the loss. However, as the anniversary of her best friend's suicide draws near, things start to go out of control.
The majority of critics concurred that Gillan performed admirably despite the number of tasks she had to balance in this film, with the direction, writing, and acting. Her acting skills, which allow her to dig into the slightest elements of her own feelings, are showcased in this movie. The movie also stars Lee Pace, Matthew Beard, Paul Higgins, Siobhan Redmond, Jamie Quinn, and Rachel Jackson. And it is one of the best Karen Gillen movies out there.
6. The Big Short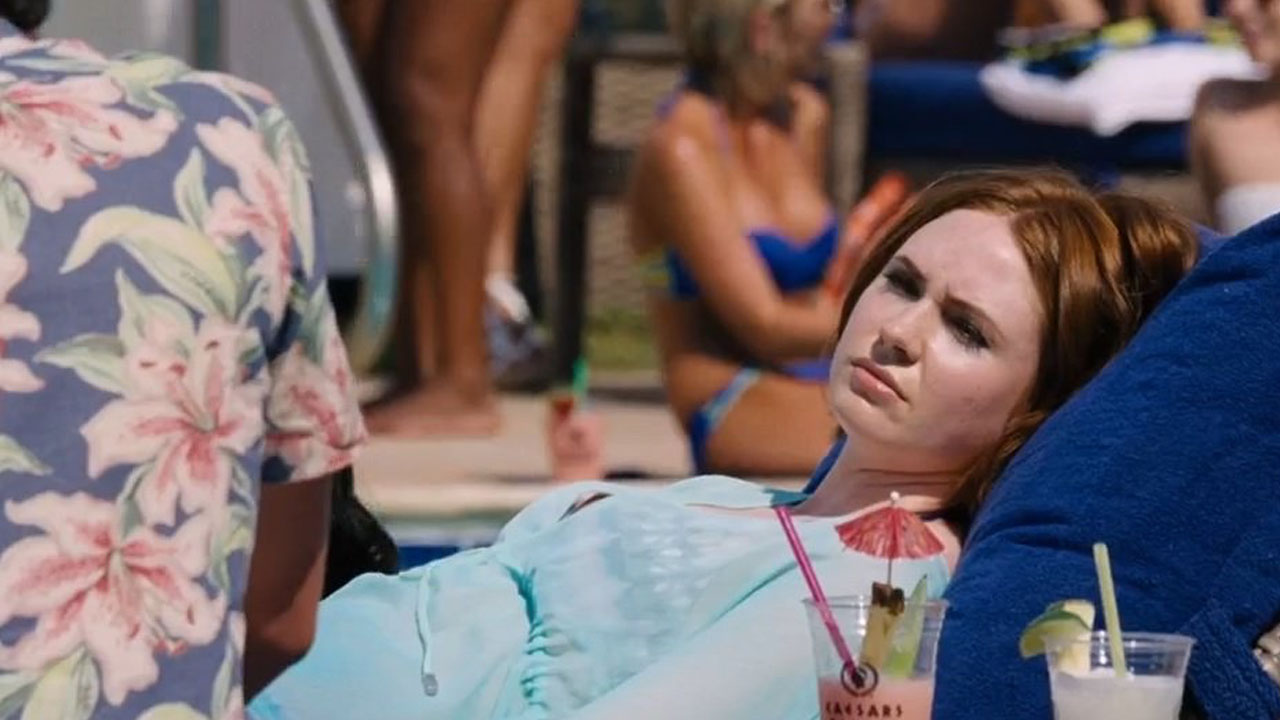 This drama-comedy by Adam McKay received an Academy Award for its screenplay. The story follows a wide variety of characters. It involves people who during the 2005 Housing Crisis, bet against the mortgage market. Karen Gillan does not have a prominent role in the film and only makes a brief appearance. The actress portrays an FFC investigator named Evie. Her character is rather funny which is something the actress does not do very often.
The film itself was also well received by the audience as it managed to portray a serious and complex situation in a fun and entertaining manner. The cast includes big names such as Christian Bale, Steve Carrell, Ryan Gosling, Brad Pitt, Jeremy Strong, Margot Robbie, and Marisa Tomei. And this comedy-drama is also a part of the best Karen Gillen movies list.
7. Seven Days in Hell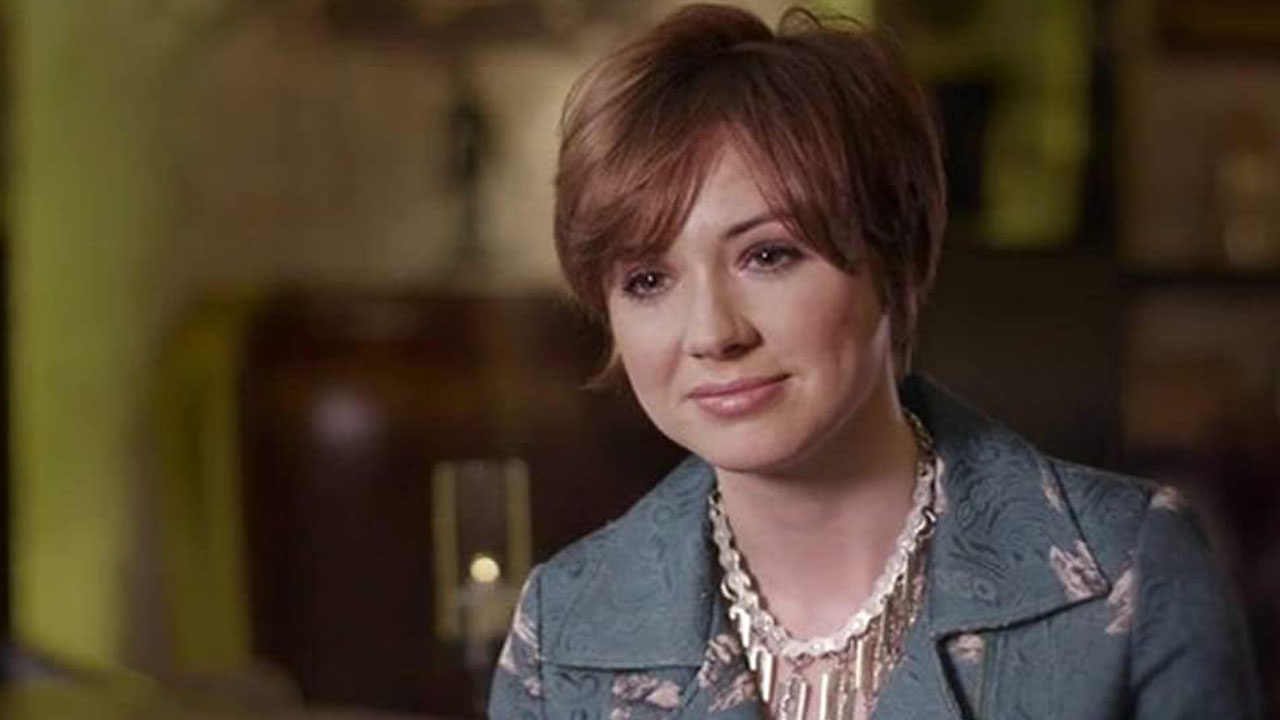 Another of Karen Gillan's comedic roles is in Seven Days in Hell. While the actress may be known more for playing darker roles like Nebula, that does not stop her from brilliantly portraying comedic characters just as much as she does her dark characters. This mockumentary featuring Andy Samberg and Kit Harrington in lead roles follows a rivalry between two tennis players. This rivalry results in a tennis game that goes on for seven days. Gillan plays Lily, a model linked to both the main leads.
The film was a chaotic comedy that critics appeared to adore. Also features an all-star cast playing characters who were appropriately outrageous. It received praise for brilliantly parodying self-important documentaries. It was directed by Jake Szymanski and written by Murray Miller. Moreover, it is also on our list of the Top 8 Karen Gillan movies list.
8. Dual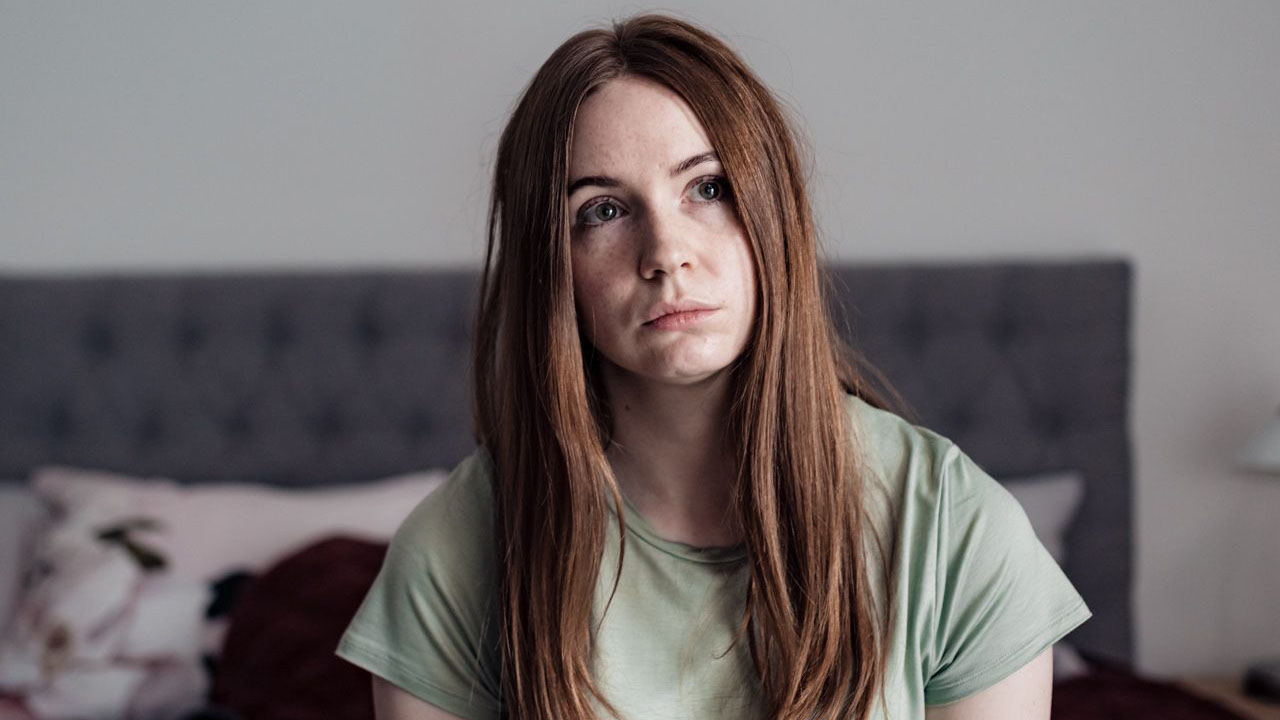 Another split performance that Karen Gillan portrays perfectly is the role of Sarah in Dual. The film follows Sarah who has been diagnosed with a terminal illness and is counting her days. Sarah sees the agony of her family who is upset at the thought of losing her forever. Hence, she decides to make a clone of herself for when she is no longer around. However, it turns out that Sarah's illness is cured but now she has to deal with the fact that there are two Sarahs out there, herself and the clone she created.
Again this film also reflected her ability to portray two characters at the same time showing the flexibility she has to portray her roles. Directed by Riley Sterns, the movie also stars Aaron Paul, Theo James, Jesse Eisenberg, and Sanna-June Hyde. And it is also among the Top 8 Karen Gillen Movies And Tv Shows list.